As Peloton continues to prepare for the long awaited launch of their rowing modality, they are sponsoring a major rowing event and hosting meet and greets in the United States. Peloton announced via Instagram that they are sponsoring the 2022 Head of the Charles Regatta this weekend:
Hey @hocr1965, there's a new rower in town. Peloton is excited to be a sponsor of this year's Head of the Charles Regatta! 🚣‍♀️
From October 21-23, stop by the Peloton tent at Attager Row to try Peloton Row for yourself and meet rowing instructors @ashpryor_thatsme, @alexpeloton, and @adrianwilliamsnyc. And, we'll be cheering for Alex who competes on Sunday!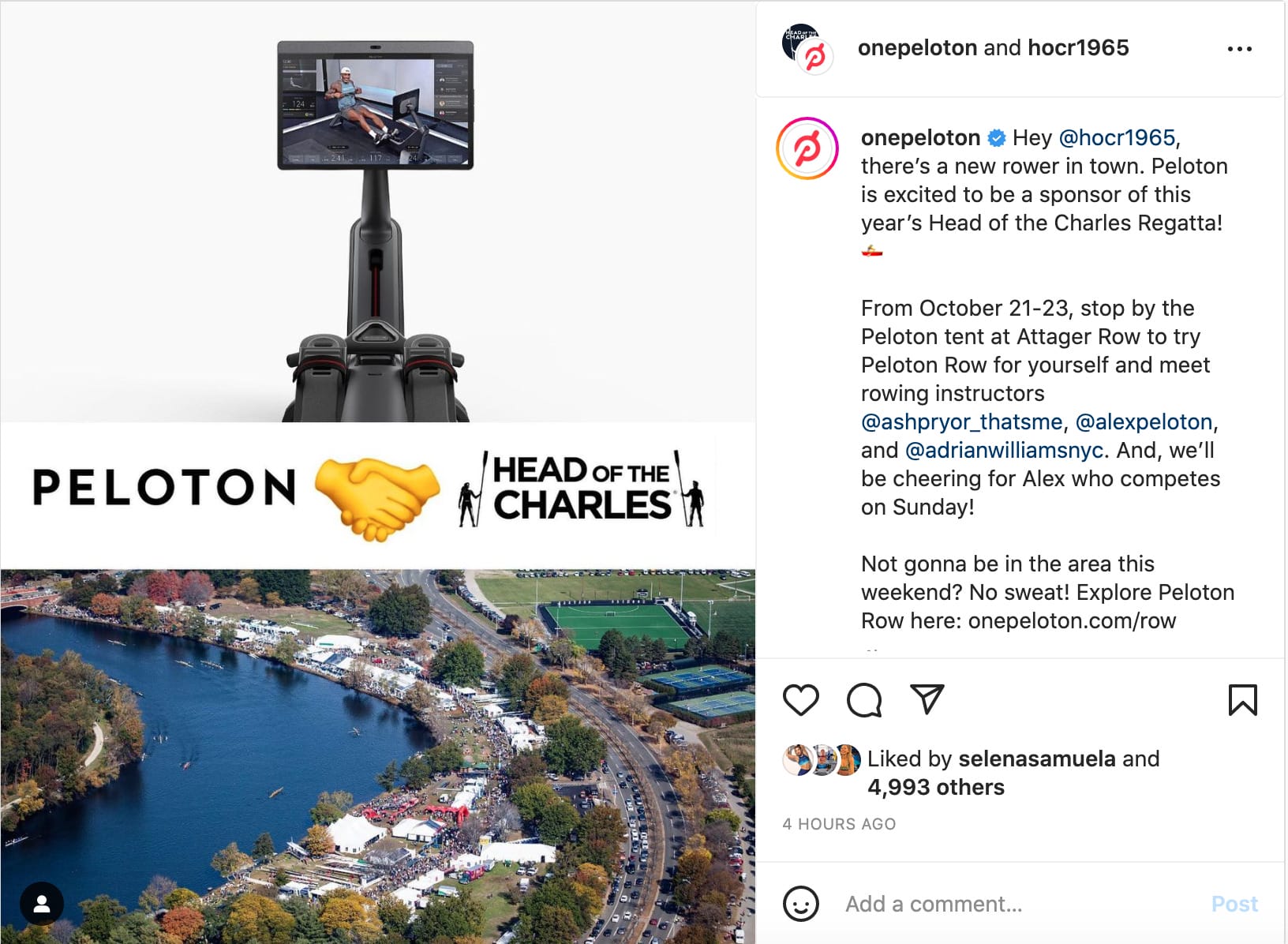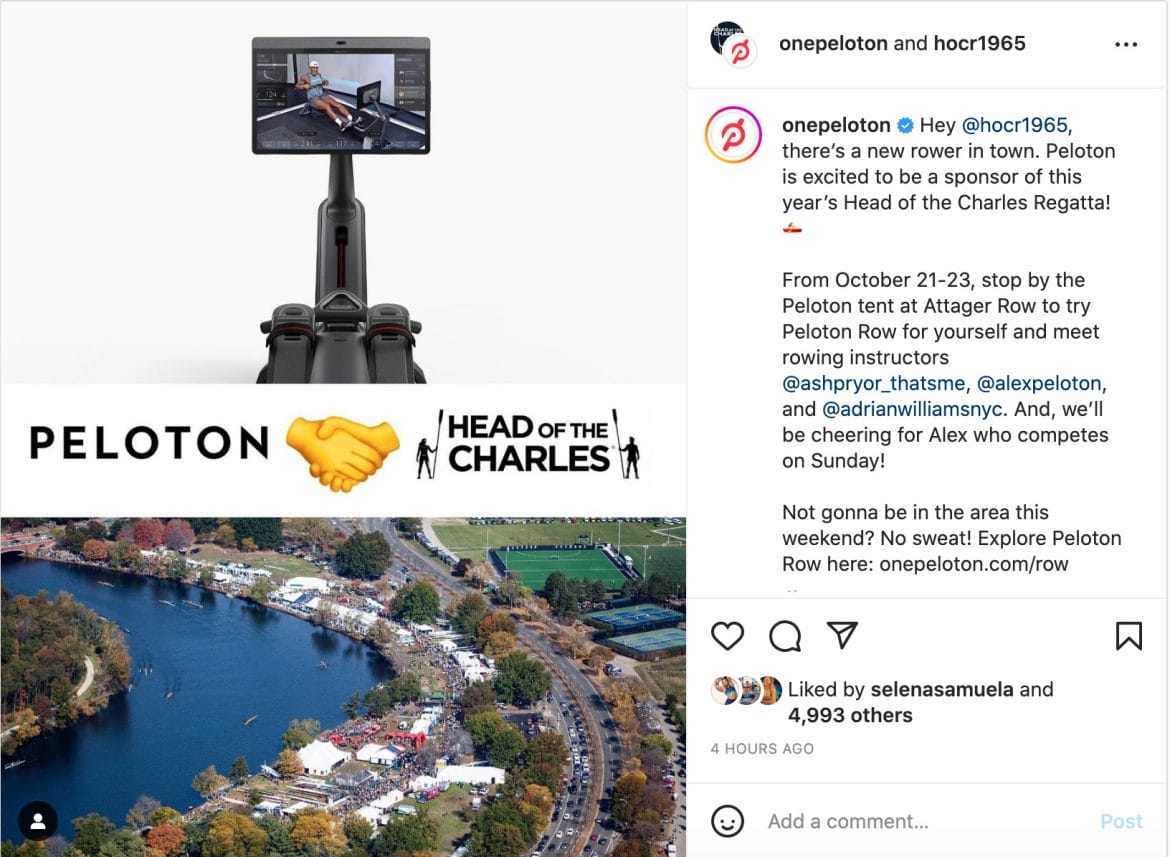 The Head of the Charles Regatta is one of the largest and most famous rowing competitions in the world, held annually in Boston on the Charles River. Peloton will have their own tent at the event where event goers can meet rowing instructors Ash Pryor, Alex Karwoski, and Adrian Williams.
This is not the only opportunity to meet Peloton's rowing instructors. Peloton has recently returned to more frequent meet and greets, with events announced in the United Kingdom and Australia over the past few weeks. Peloton is also holding meet and greet events in the U.S. focused on rowing.
On October 18 there was a meet and greet at the Westfield Garden State Plaza showroom in New Jersey with instructors Ash Pryor and Alex Karwoski.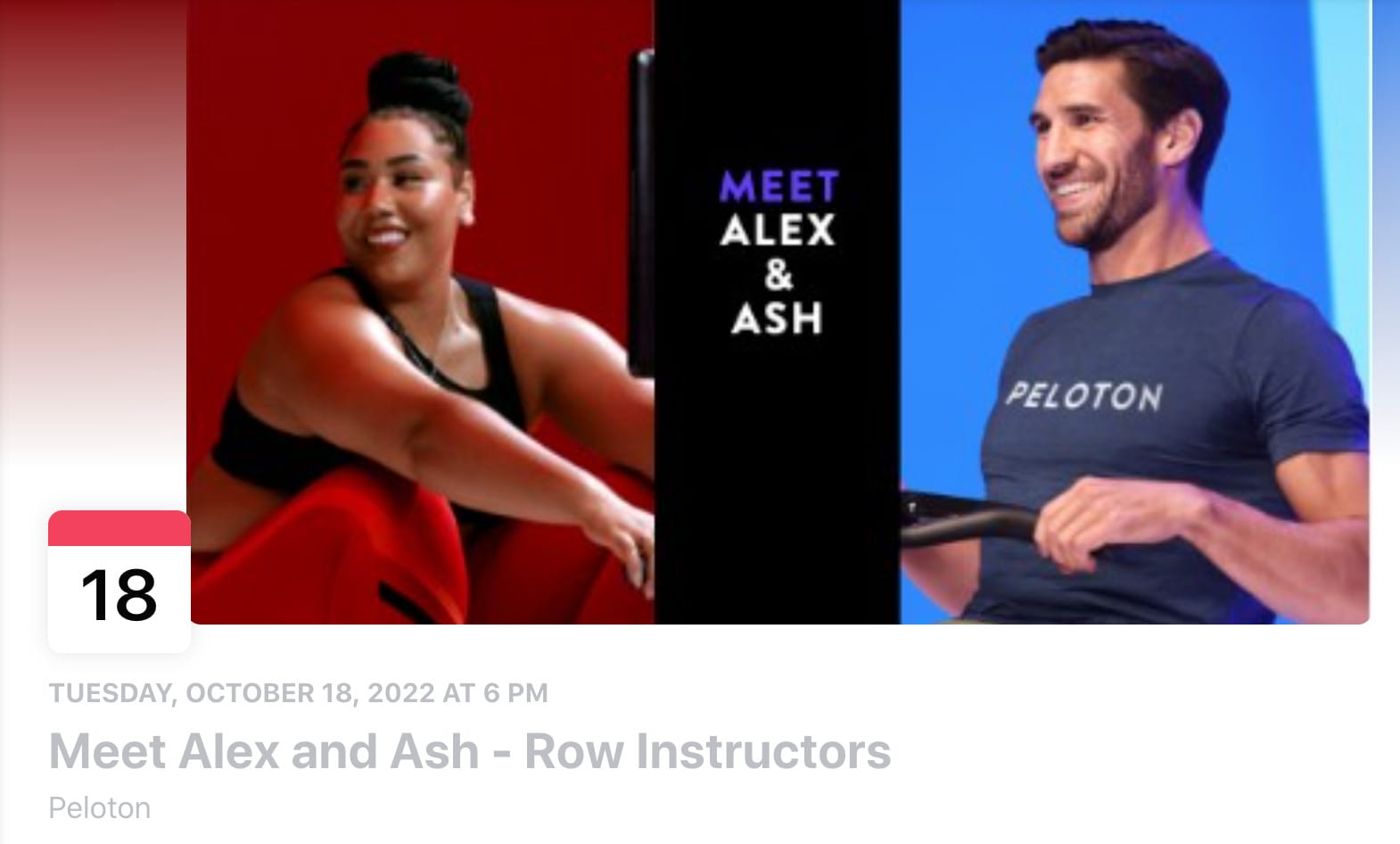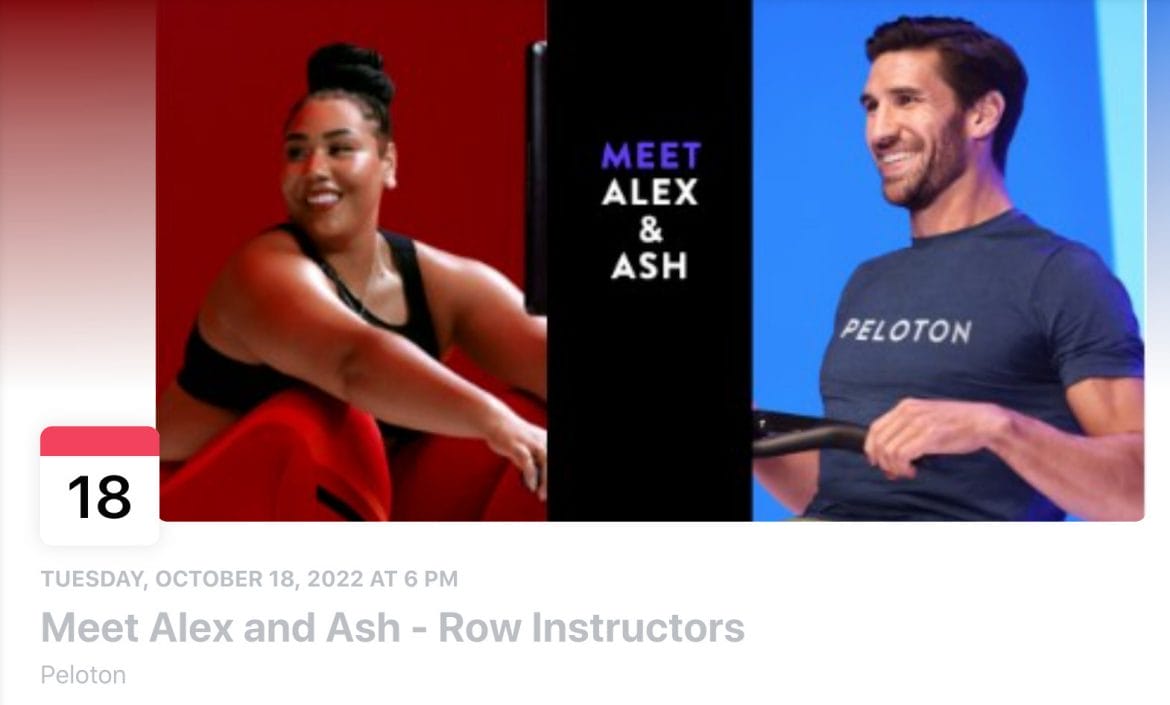 There will also be an event in northern Virginia on October 27 at the Tysons Corner showroom. Instructors Katie Wang and Matt Wilpers will be in attendance. The event description reads:
Wanna give Peloton Row a go? Join Peloton Instructors Katie Wang and Matt Wilpers for a crash course on 10/27 from 6-8 pm in the Peloton Showroom and get the row-down on everyone's new fitness obsession.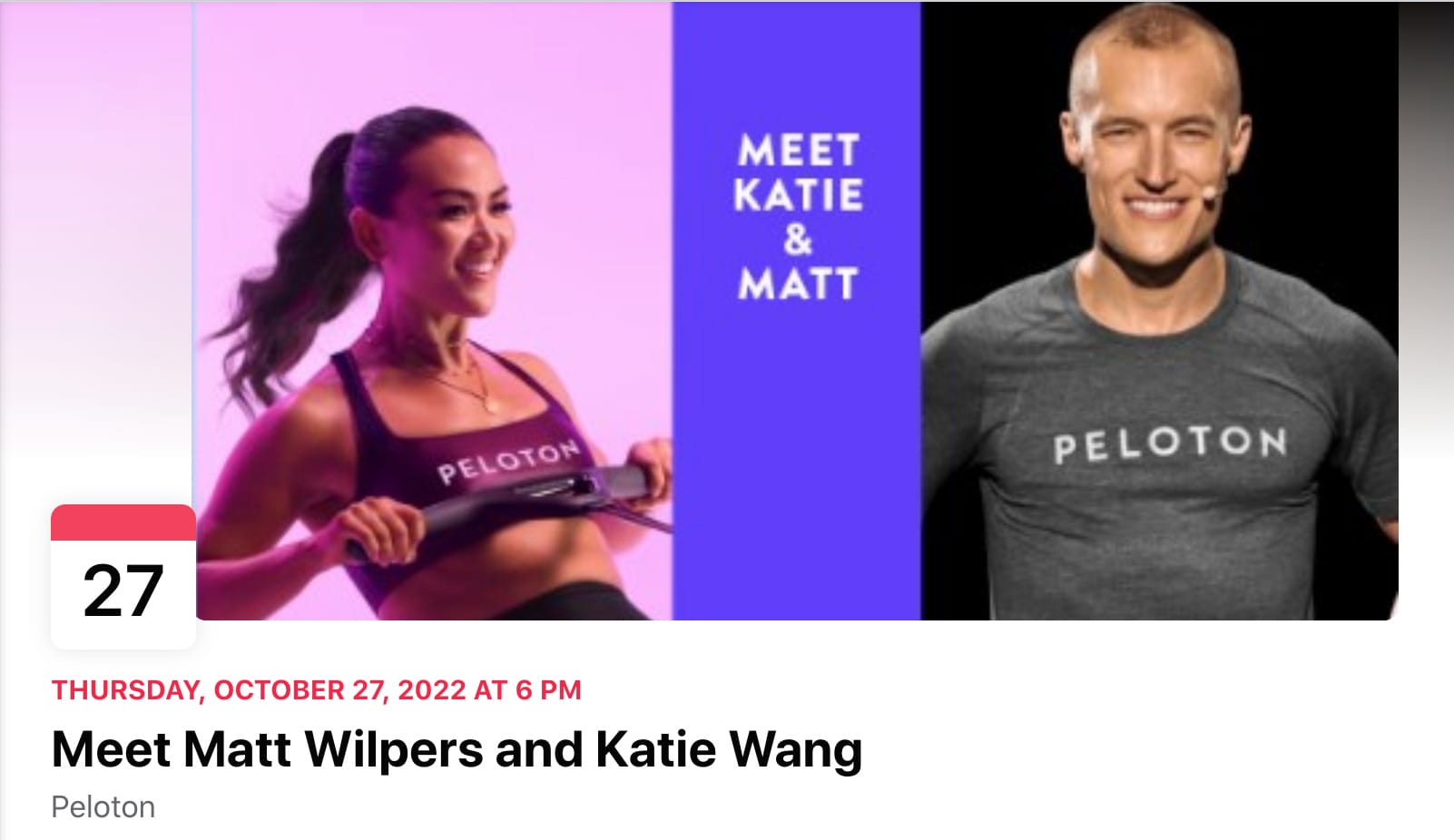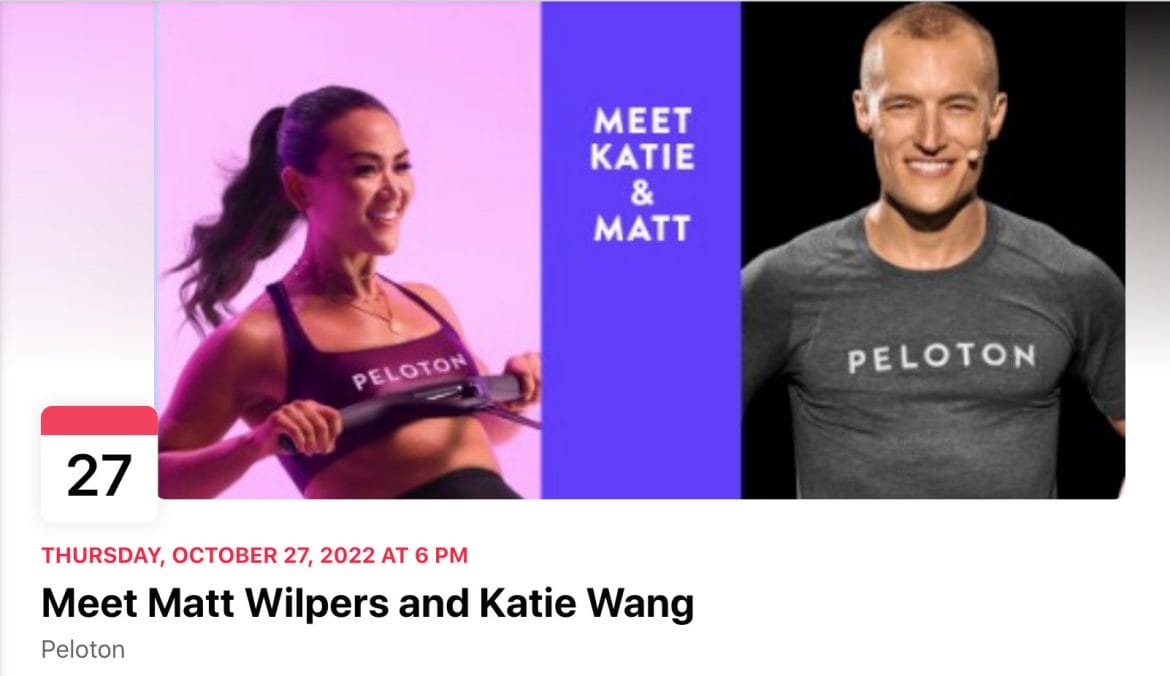 If you're interested in attending, you can express interest via Facebook. You can read about past meet and greet events via our page.
You can catch up on all the latest news regarding the Peloton Row device and Peloton's rowing modality here.
---
Want to be sure to never miss any Peloton news? Sign up for our newsletter and get all the latest Peloton updates & Peloton rumors sent directly to your inbox.