This morning, Peloton announced their newest series on the bike – called "LOL Cody". Taught by Cody Rigsby, this new Peloton series will feature "guests, games, hot takes, and more" on the bike, and begin on November 3rd, 2022.
There have been some questions on what exactly this is – these will be classes, with Cody Rigsby, you will take on the bike. However, expect a high level of production, and the "format" of the class to be along the lines of an interview/variety show. Peloton provided the following details about the format:
A new, first-of-its-kind variety class series, LOL Cody. Building on the success of XOXO, Cody, Peloton's very own King of Pop Culture is back with a new signature series to break down pop culture's buzziest moments – and this time, he will be joined by several special guests. From celebrated drag queen Trixie Mattel to singer/songwriter Carly Rae Jepsen, each episode will feature an icon-status guest who will ride alongside Cody and Peloton Members at Peloton Studios New York for a series of workouts that are sure to have you laughing out loud while moving through epic pop playlists for a workout that can only be experienced on the Peloton platform.
The announcement on social media said this:
It's funny. It's @codyrigsby. It's our newest series, LOL Cody 💗
Tune in for visits from icon-status guests, games, hot takes, and loaded lowdowns. Episode 1 premieres Nov 3 at 7:30 PM EST.
Special guests confirmed so far include Trixie Mattel, Carly Rae Jepsen, with more to be announced.
List of LOL Cody Rigsby Classes on Peloton Bike
LOL Cody Episode 1 – November 3, 2022 @ 7:30pm ET
LOL Cody Episode 2 – November 10, 2022 @ 7:30pm ET
LOL Cody Episode 3 – November 17, 2022 @ 7:30pm ET
LOL Cody Episode 4 – December 1, 2022 @ 7:30pm ET
The Peloton blog shared that there will be 4 episodes of the new LOL Cody this season:
Join Cody for four 30-minute classes with visits from wow-worthy guests, games, hot takes, and loaded lowdowns. This is how Peloton does after-hours…in the early evening with a mug of hot tea. New episodes premiere Thursdays in November, starting Nov 3 at 7:30 PM EST, and become available on demand at 8 PM EST the same day.
These are not expected to be traditional live classes – but rather these are the "Special Event Class" with Cody some members received invites for. So although the classes won't be live classes – they will be recorded with members (and special guests) in the studio for them.
Peloton also put out a press release about the new series, which confirm the taping format:
LOL Cody will be recorded live-to-tape and feature a full studio audience of Peloton Members riding alongside Cody and his special guests.
Note that the Peloton class schedule seems to contradict Peloton's blog post. The schedule indicates they will drop on-demand at 4:30pm ET with an encore airing at 7:30pm ET – while the blog says they will drop at 7:30pm ET and be on-demand at 8:00pm ET.
The press release shared a little more about how they are going for an interview / late night vibe with the series:
"When developing new programming, we're constantly thinking of new ways to engage our Members while ensuring that the best at-home workout experience remains front and center," said Peloton's Chief Content Officer Jen Cotter. "We've been able to do this through innovations across scenic content, our podcast, gamified workout experiences, special partnerships and more — LOL Cody is yet another example of this. One of our most beloved and hilarious instructors will take a classic interview format to an entirely new level — a workout with a late night vibe that's sure to make you laugh, sweat, and leave you with something to talk about after the class ends. The Member response to our new programming concepts has always been really exciting, and we can't wait for our community to see what we have in store with LOL Cody."
Cody first started alluding to this project two weeks ago on social media – teasing a "secret project" he was working on.
And for those wondering – yes, there will be a special badge for the LOL Cody series! We'll be sure to add it to our full badge list once it's available.
Who will be tuning in for these?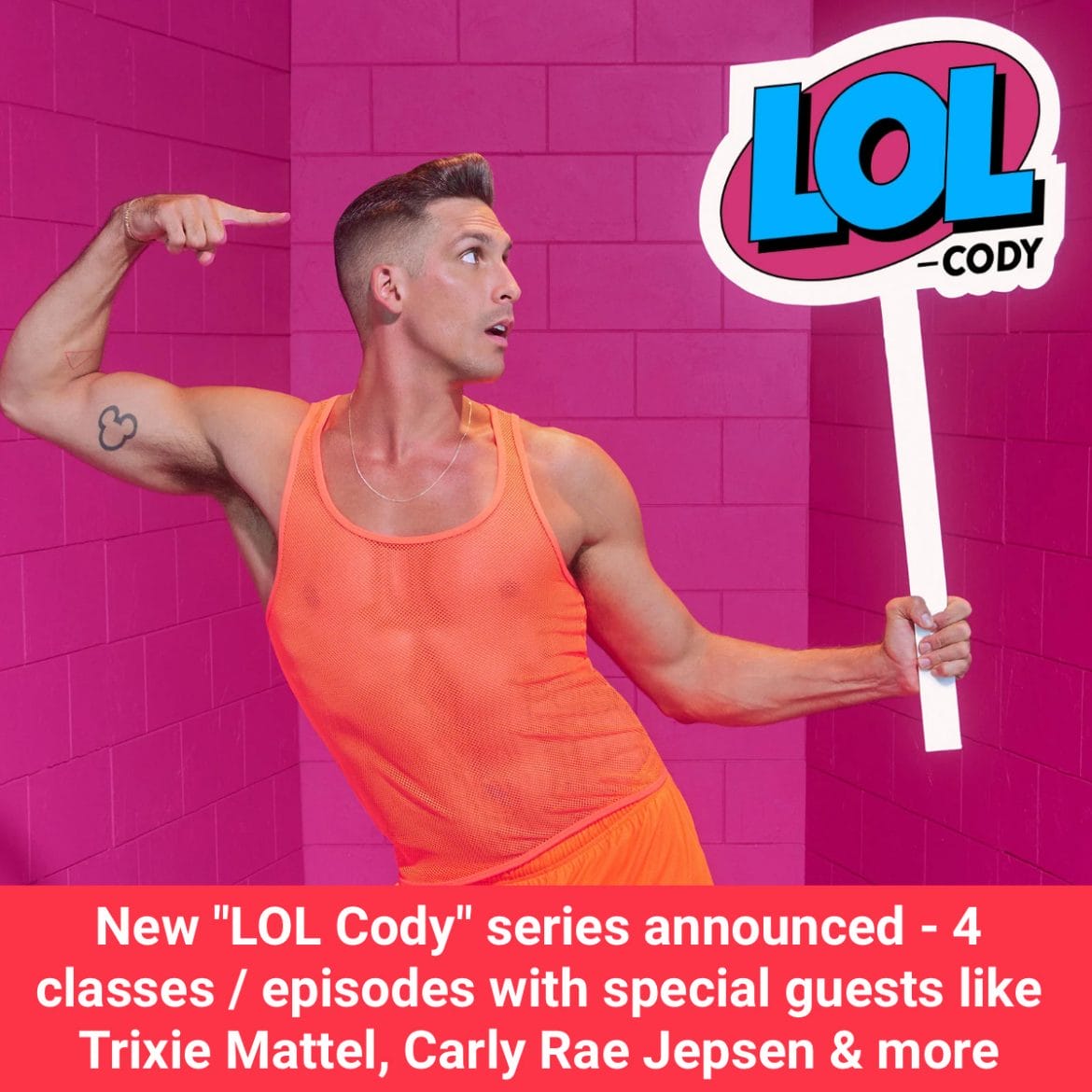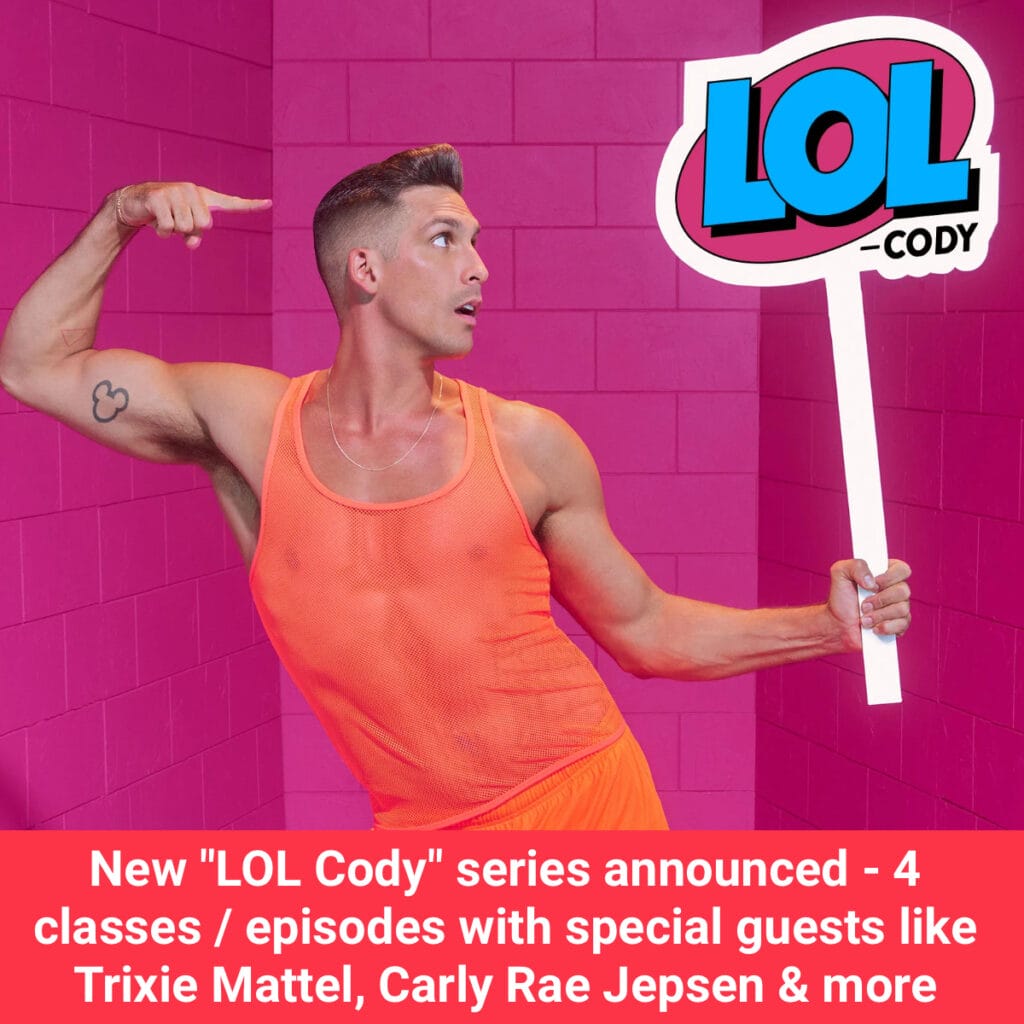 ---
Want to be sure to never miss any Peloton news? Sign up for our newsletter and get all the latest Peloton updates & Peloton rumors sent directly to your inbox.