A new feature is available to Peloton Guide owners: a weekly workout plan tailored to your individual strength and fitness goals. This appears to be Peloton's first step to creating personalized training plans for users – as Peloton states the plans will be "tailored" based on your preferences.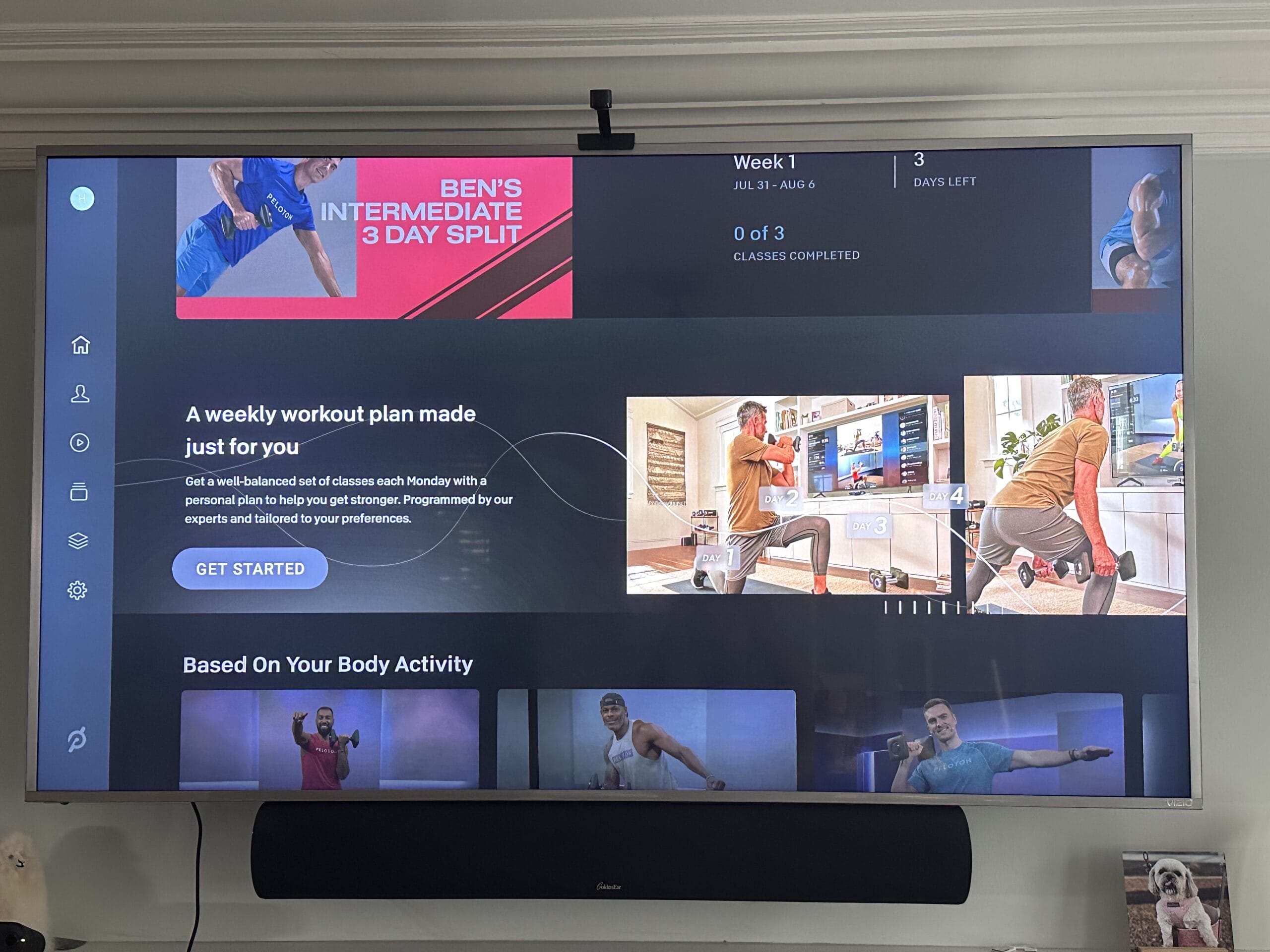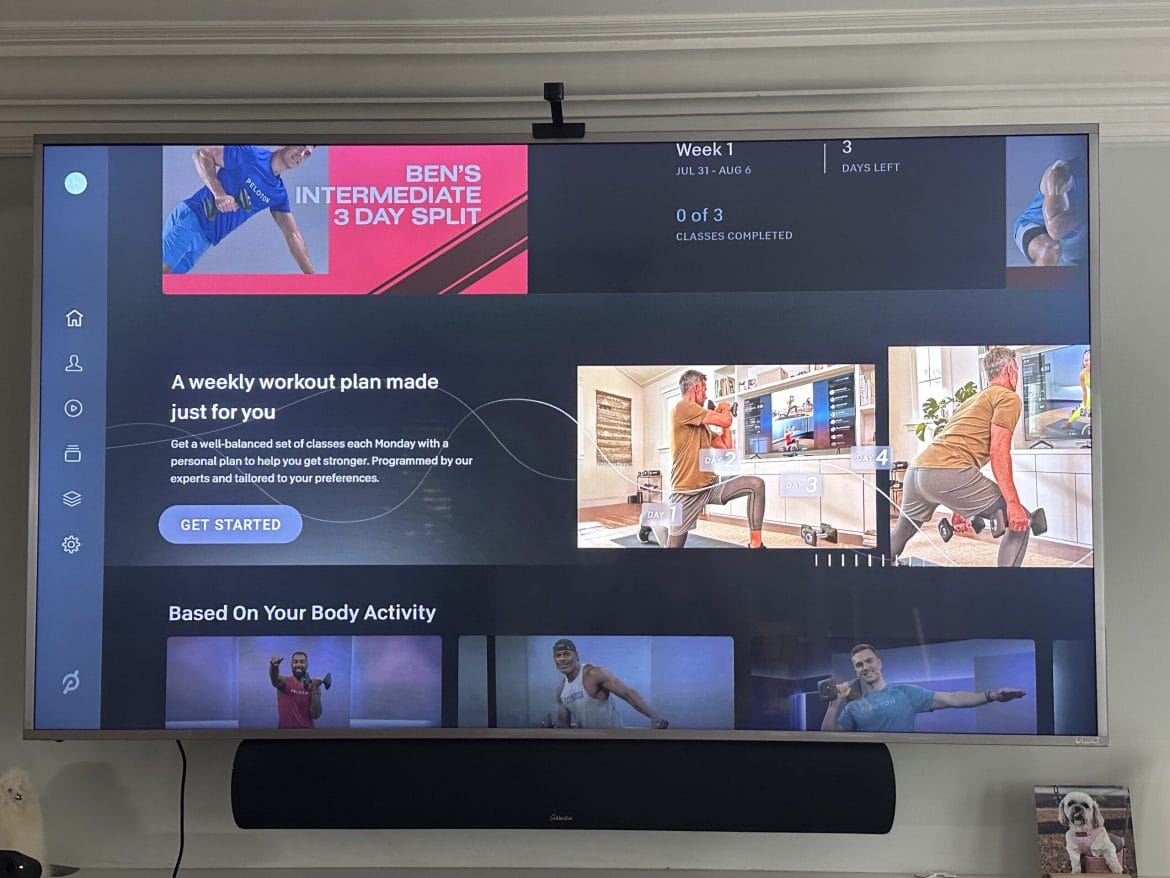 The feature has been in a beta testing phase for the past few weeks, and is now rolling out to all Peloton Guide owners. The official description reads:
Get a well-balanced set of classes each Monday with a personal plan to help you get stronger. Programmed by our experts and tailored to your preferences.
Guide owners will now see the feature displayed prominently on their home screens. By clicking "get started," you'll be prompted to answer a number of questions that will help inform and design your personalized weekly workout plan.
First, you're asked how you would describe your current workout habits. The options are:
I'm just starting out
I work out, but don't strength train – yet!
I strength train already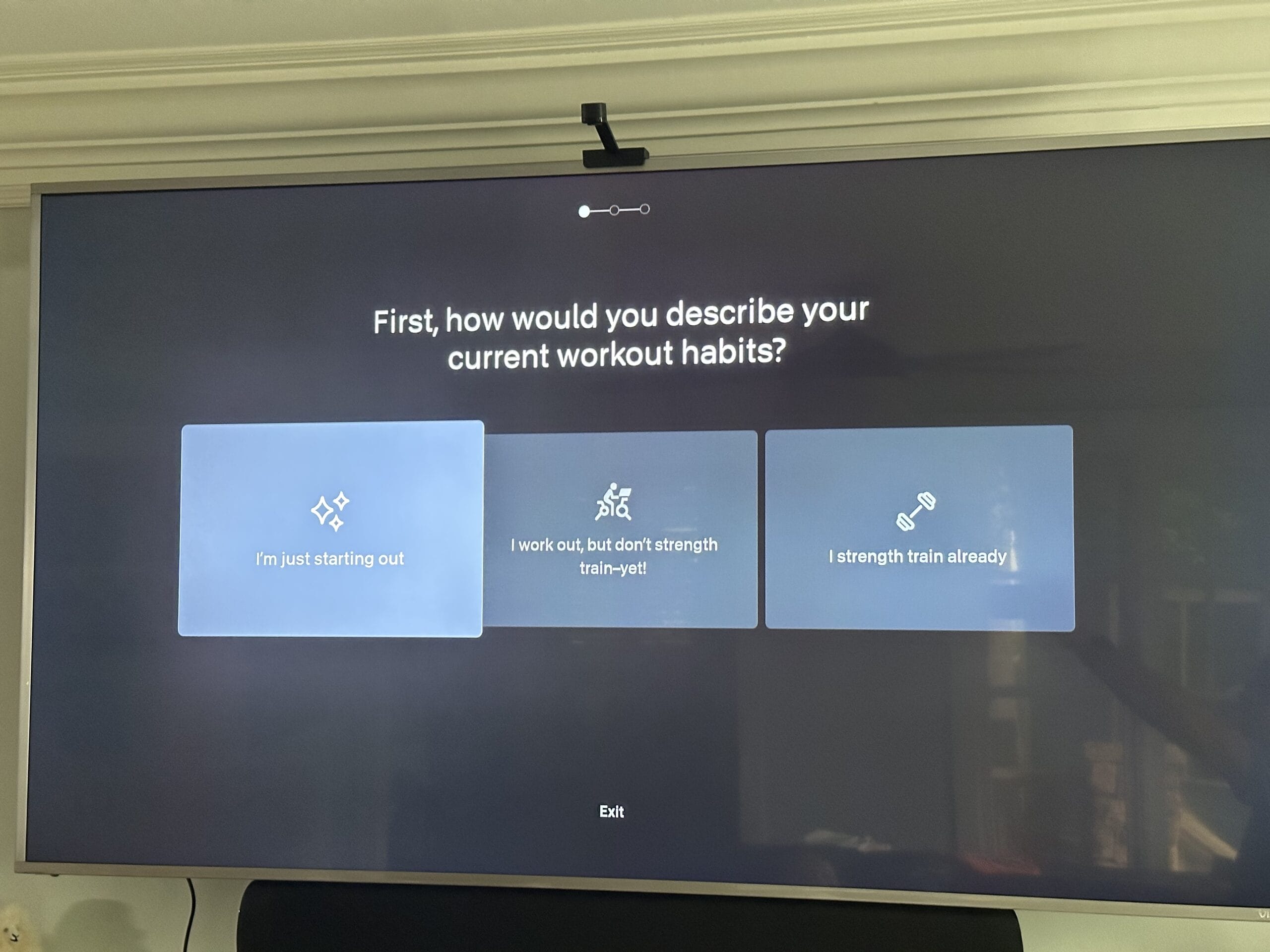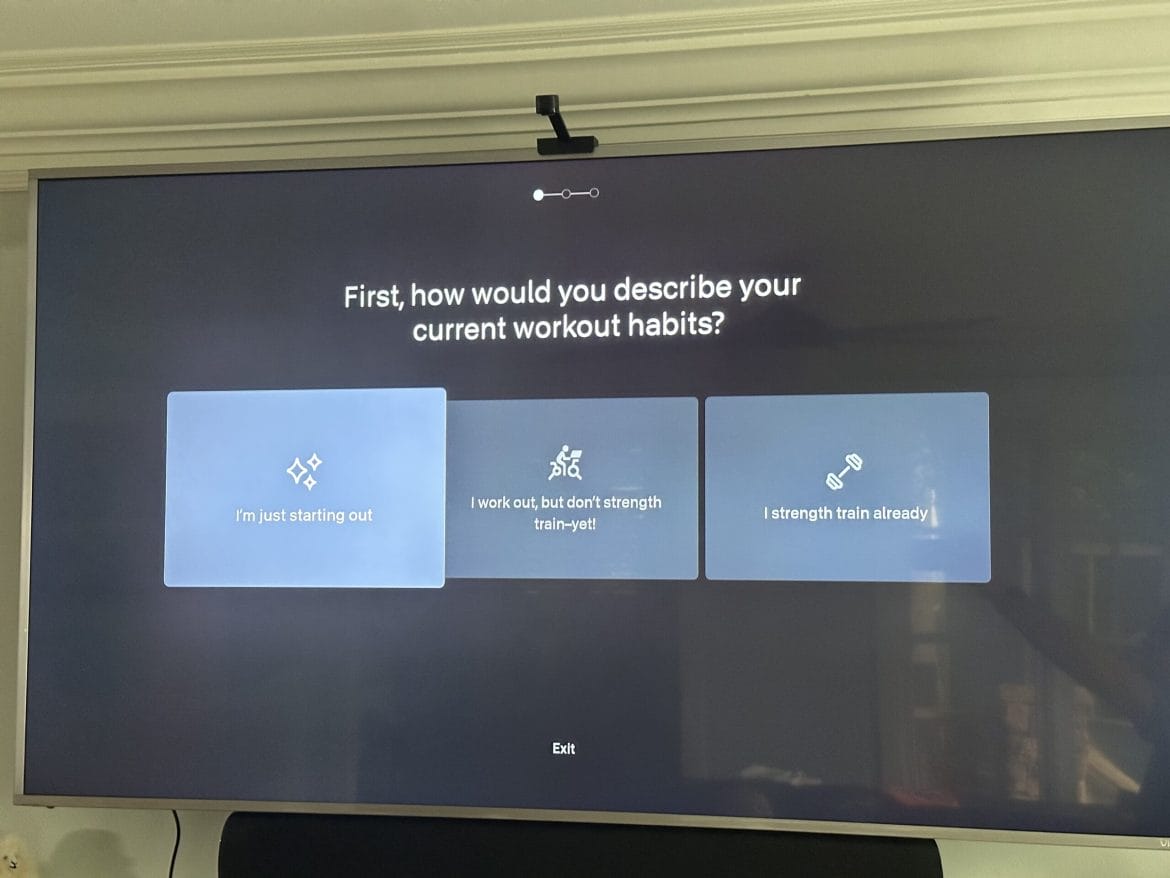 Next, you're asked how many days per week you'd like to strength train, with options ranging between one and six days.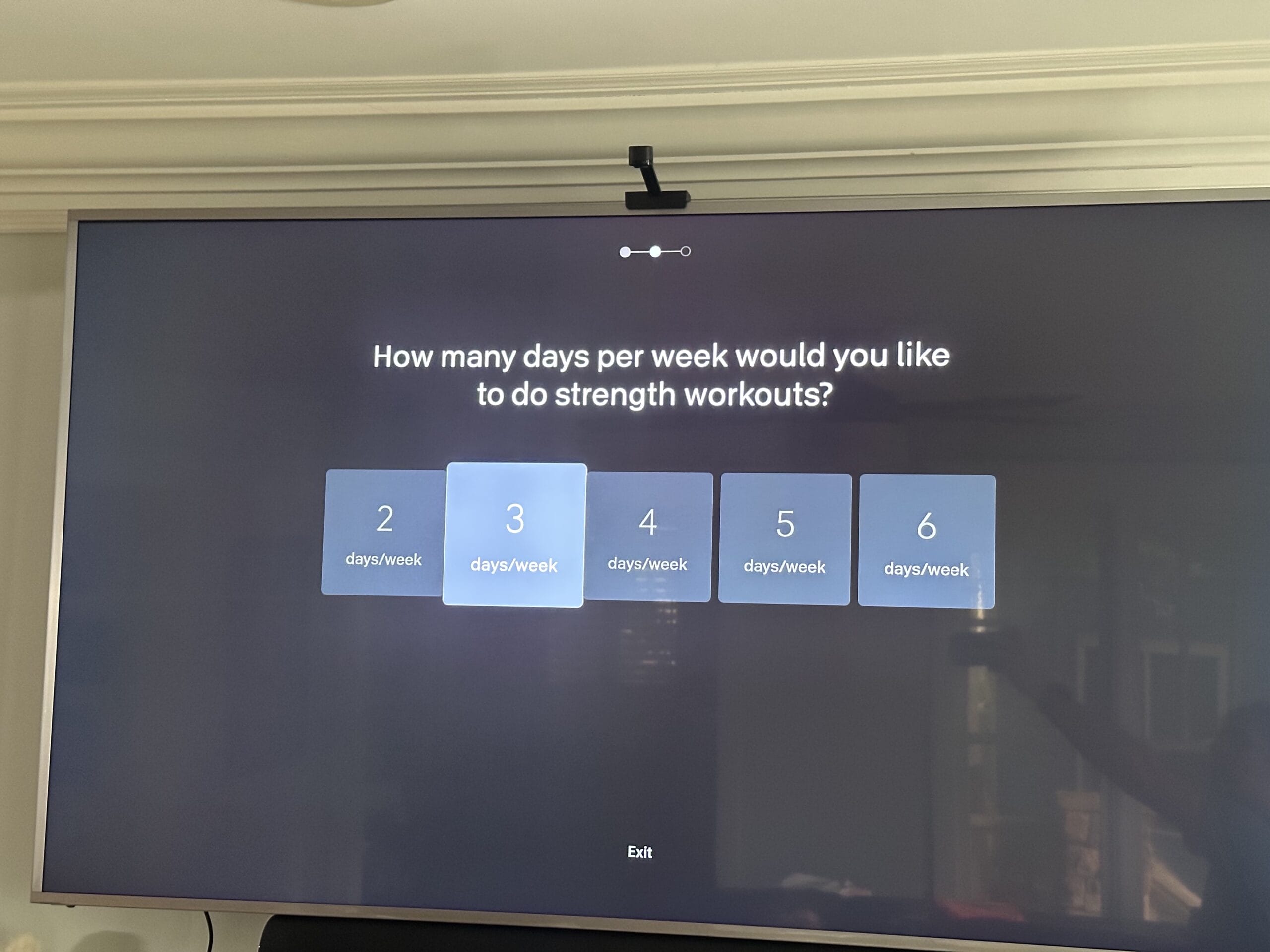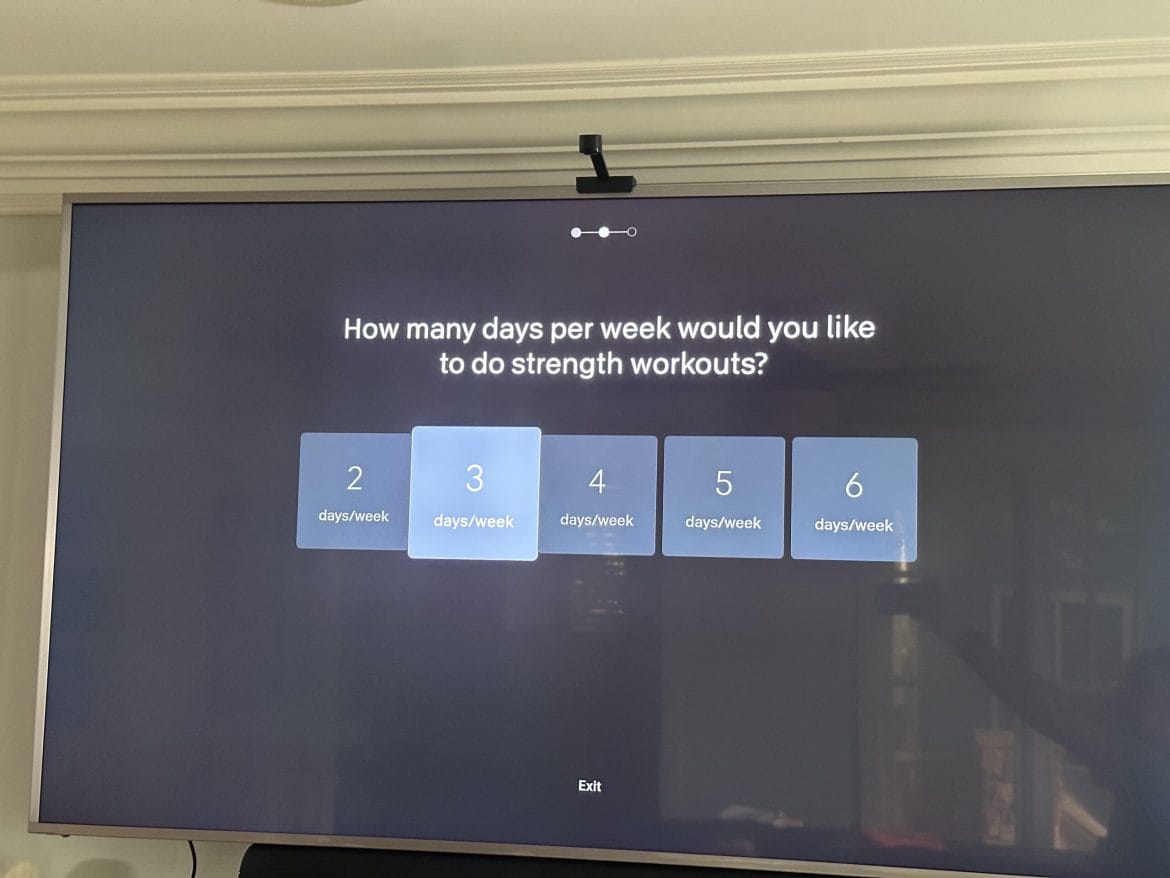 The program will then select the corresponding number of strength classes. Note that you are not locked into this answer – you can adjust the class amount for your weekly workout plan at any time.
Finally, you have the option to begin your plan with or without weights. If you're brand new to strength training, starting without weights could be a great option.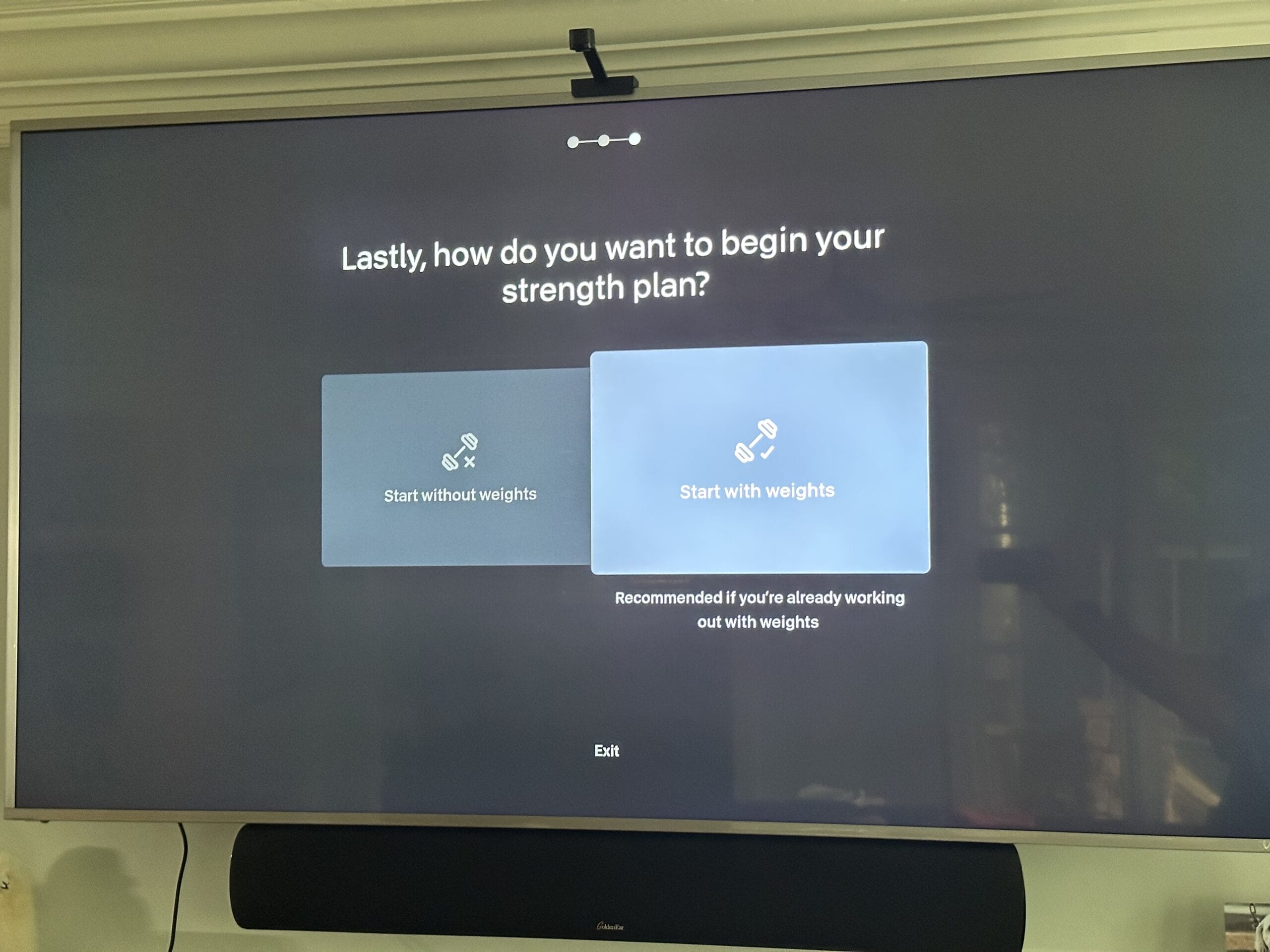 After you've answered the required questions, you'll receive access to your first set of classes.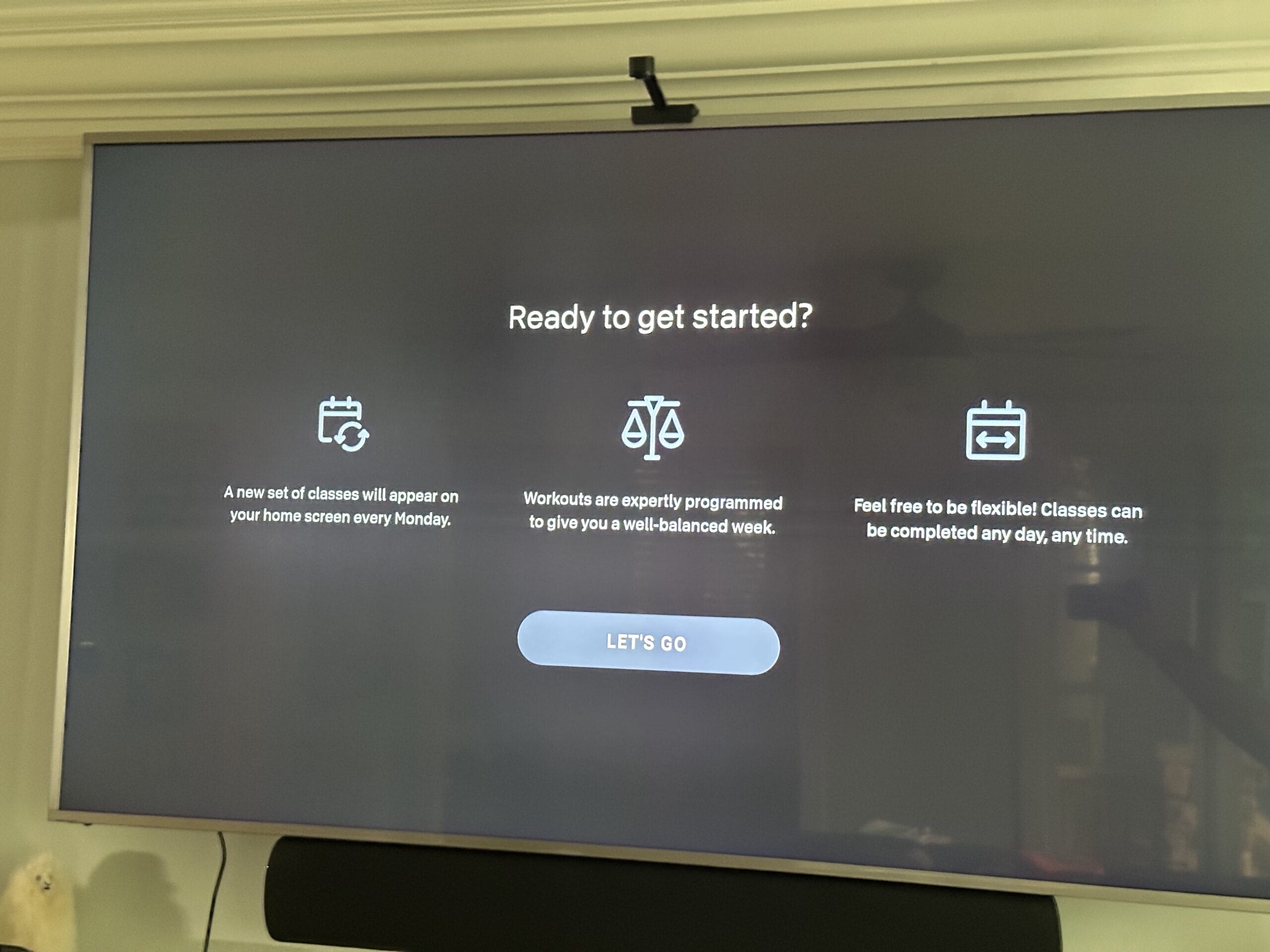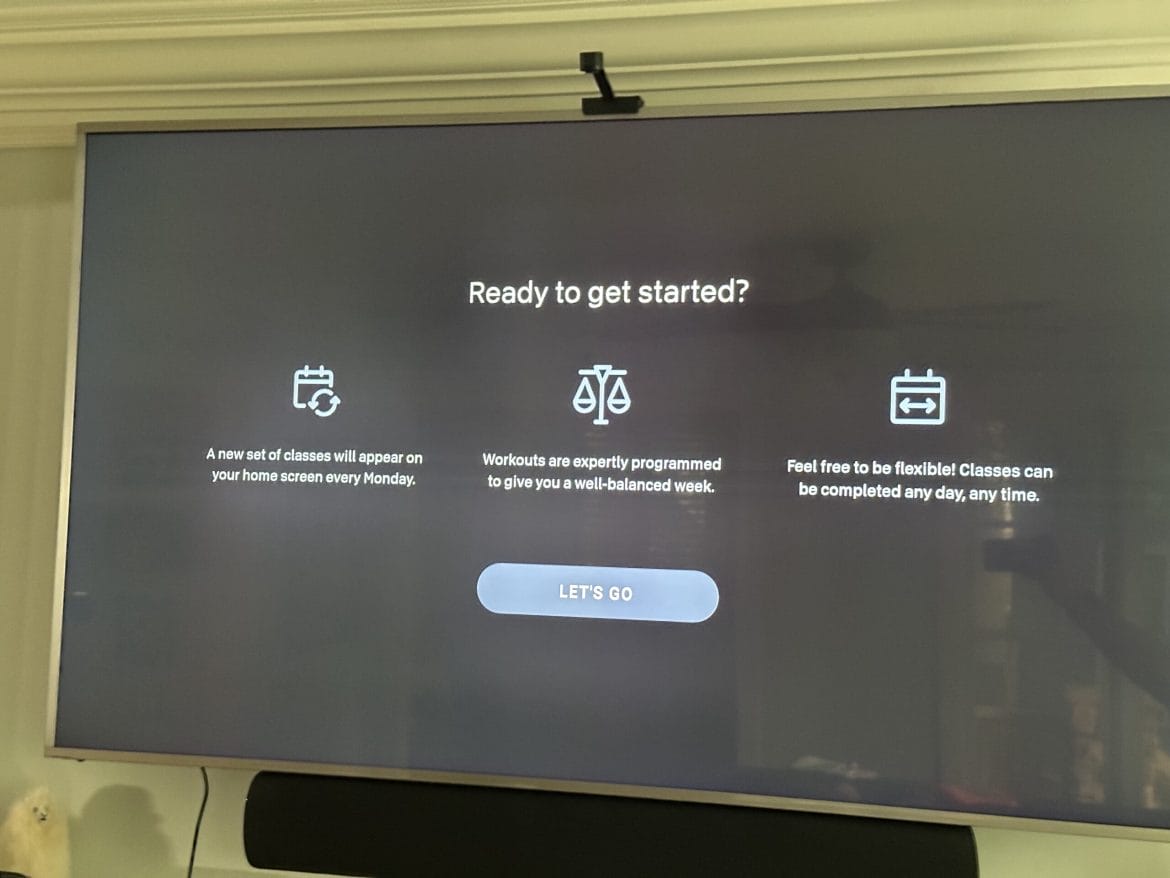 A new set of classes will appear on your Guide home screen every Monday, and they are designed to provide a well-balanced week of content depending on your answers to the questions. Note that classes can be completed at any time on any day.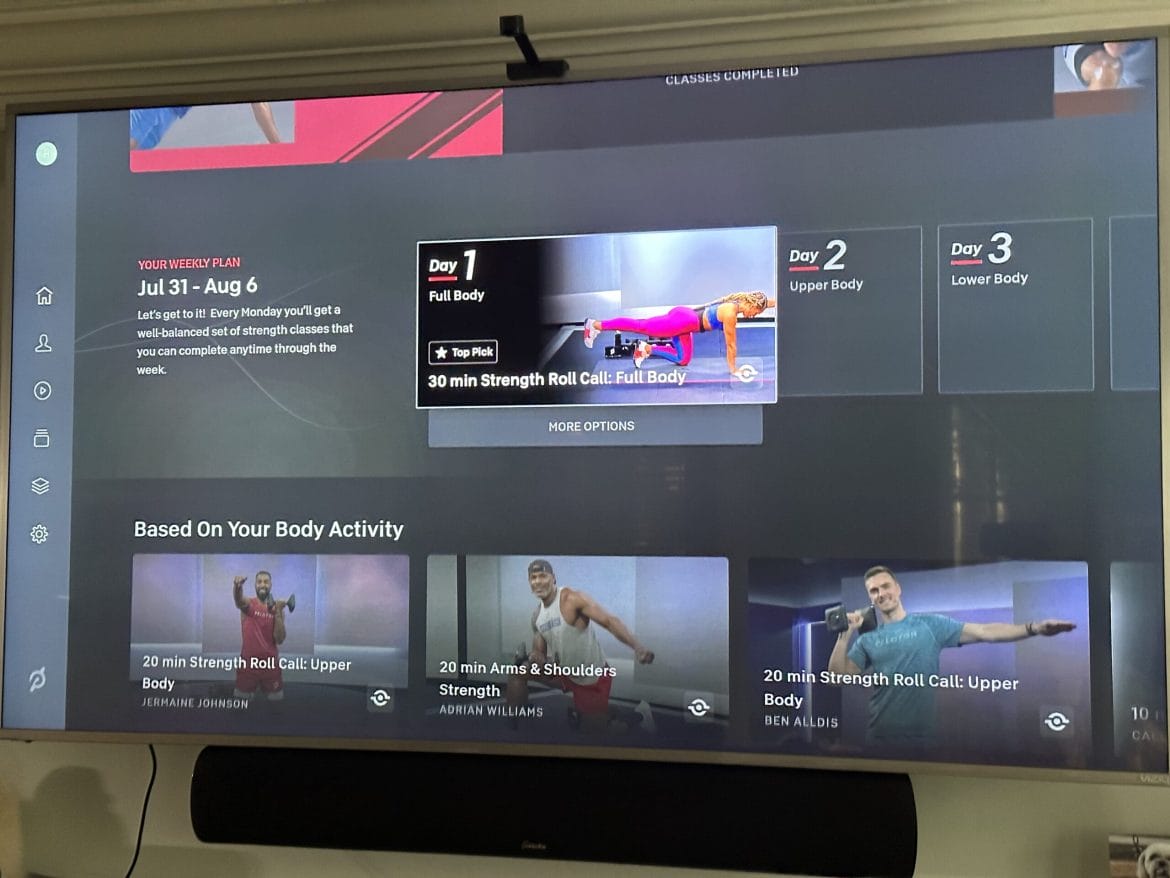 For example, the first week may include full body on day 1, upper body on day 2, and lower body on day 3. If you're not interested in the class that was chosen for you, you can press a "more options" button to view alternatives.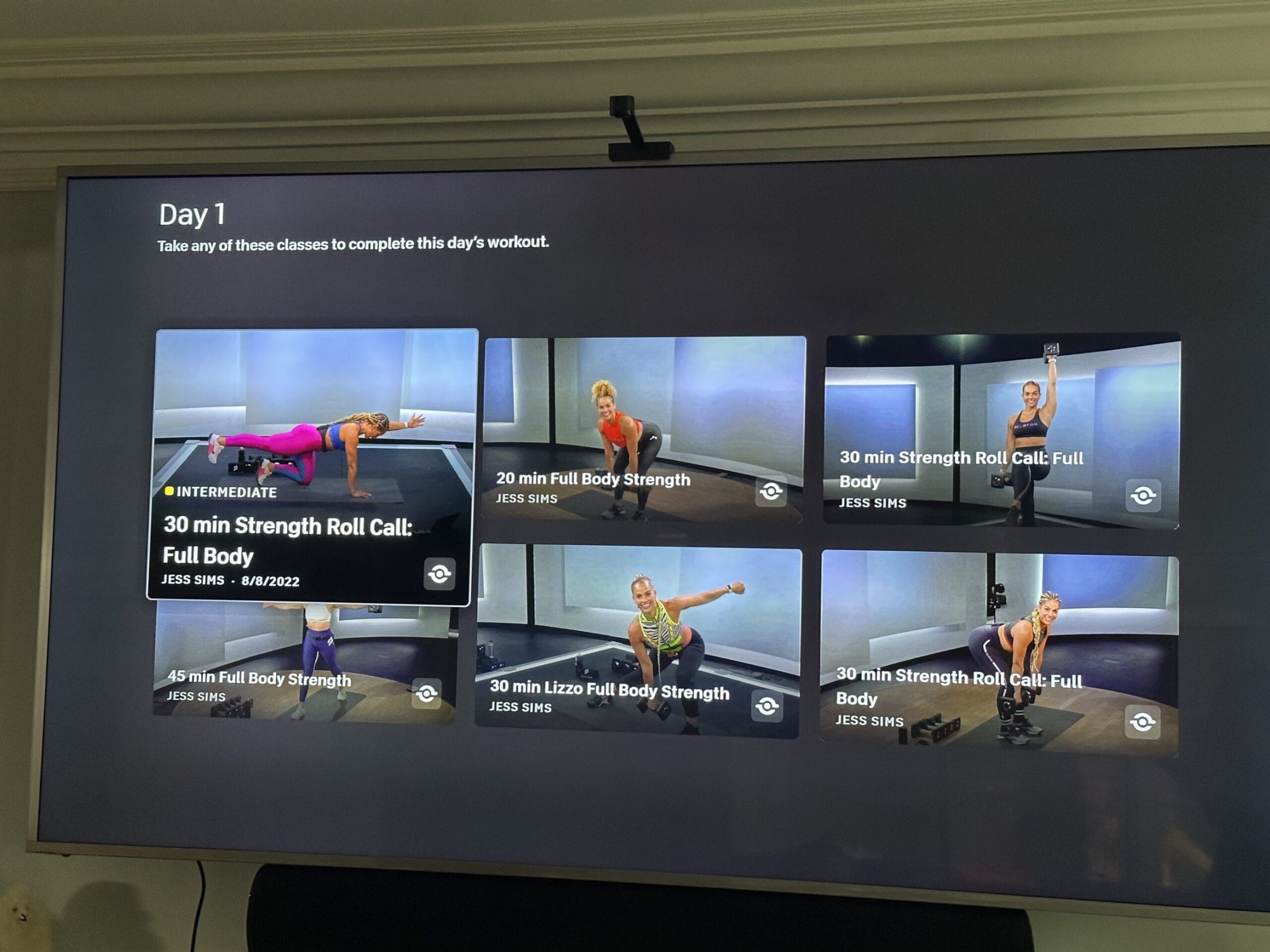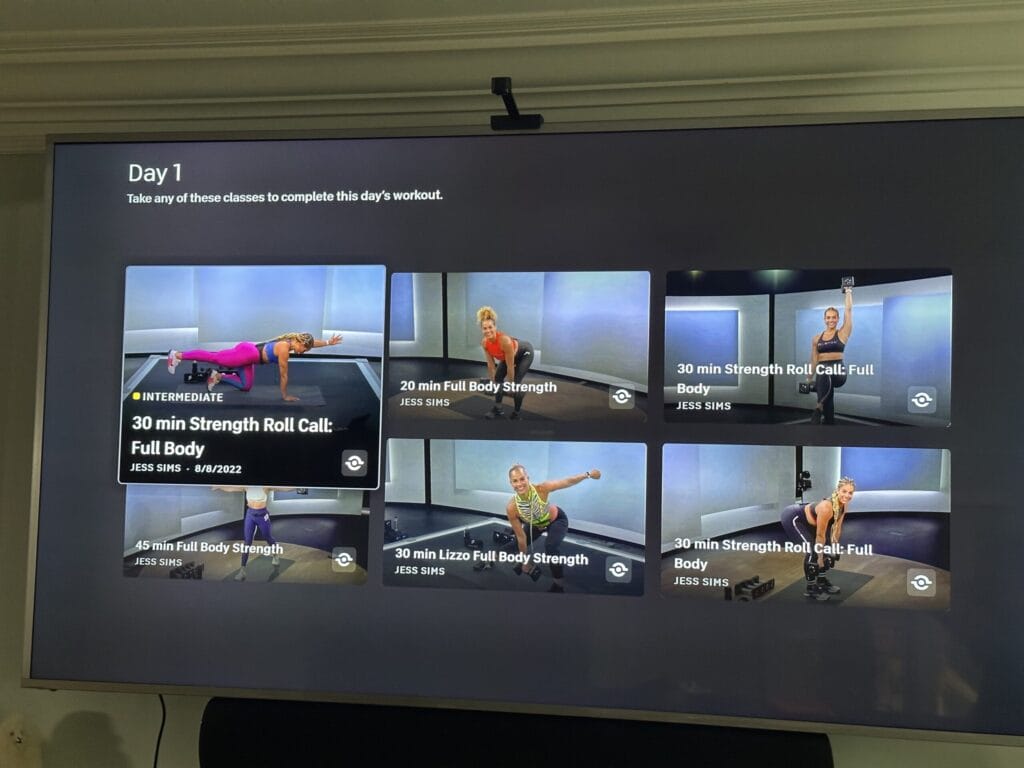 After you've started your weekly workout plan you can go back and edit the schedule to increase or decrease the number of classes; reset the plan to start from scratch; or stop the weekly workout plan entirely.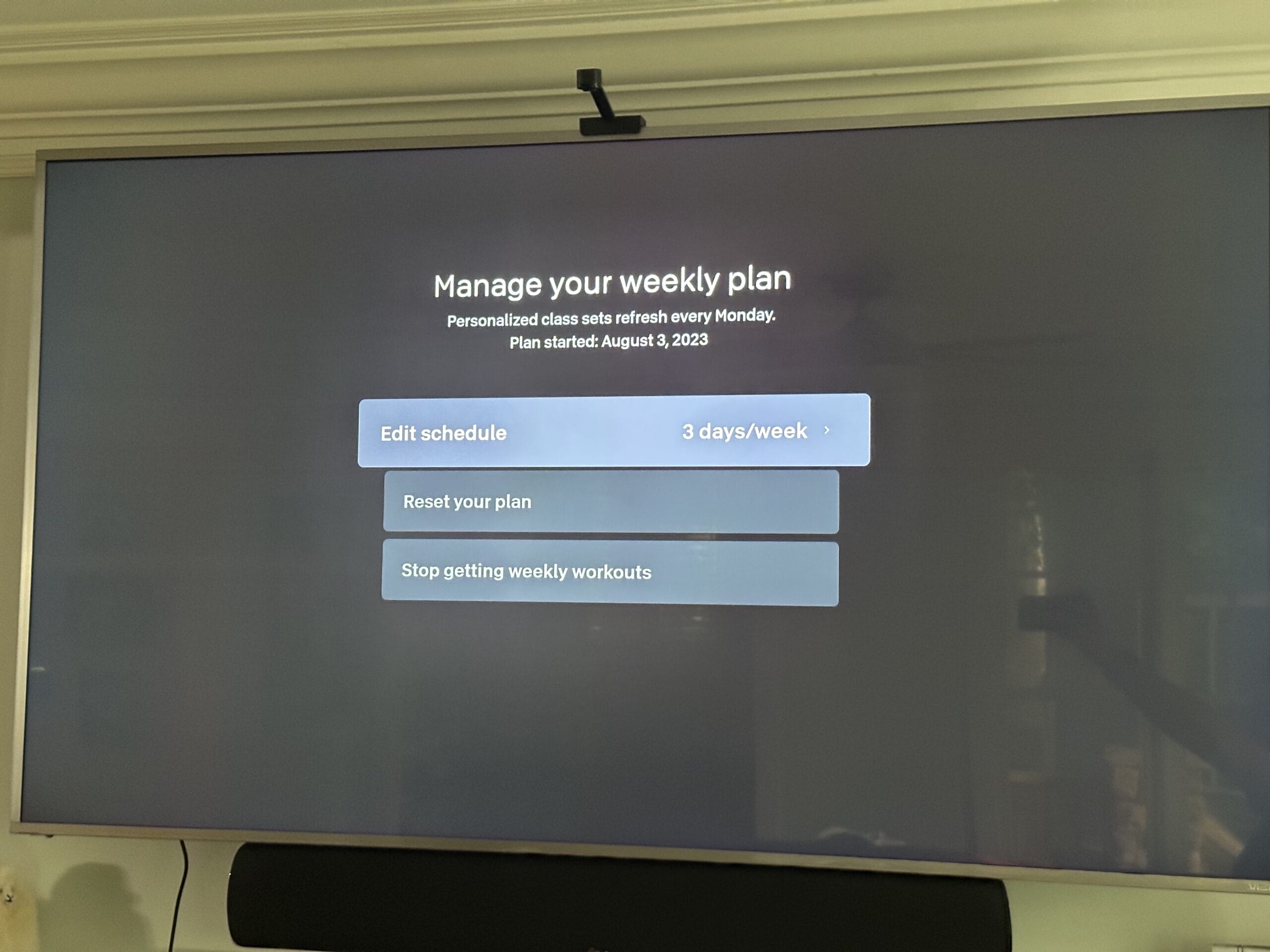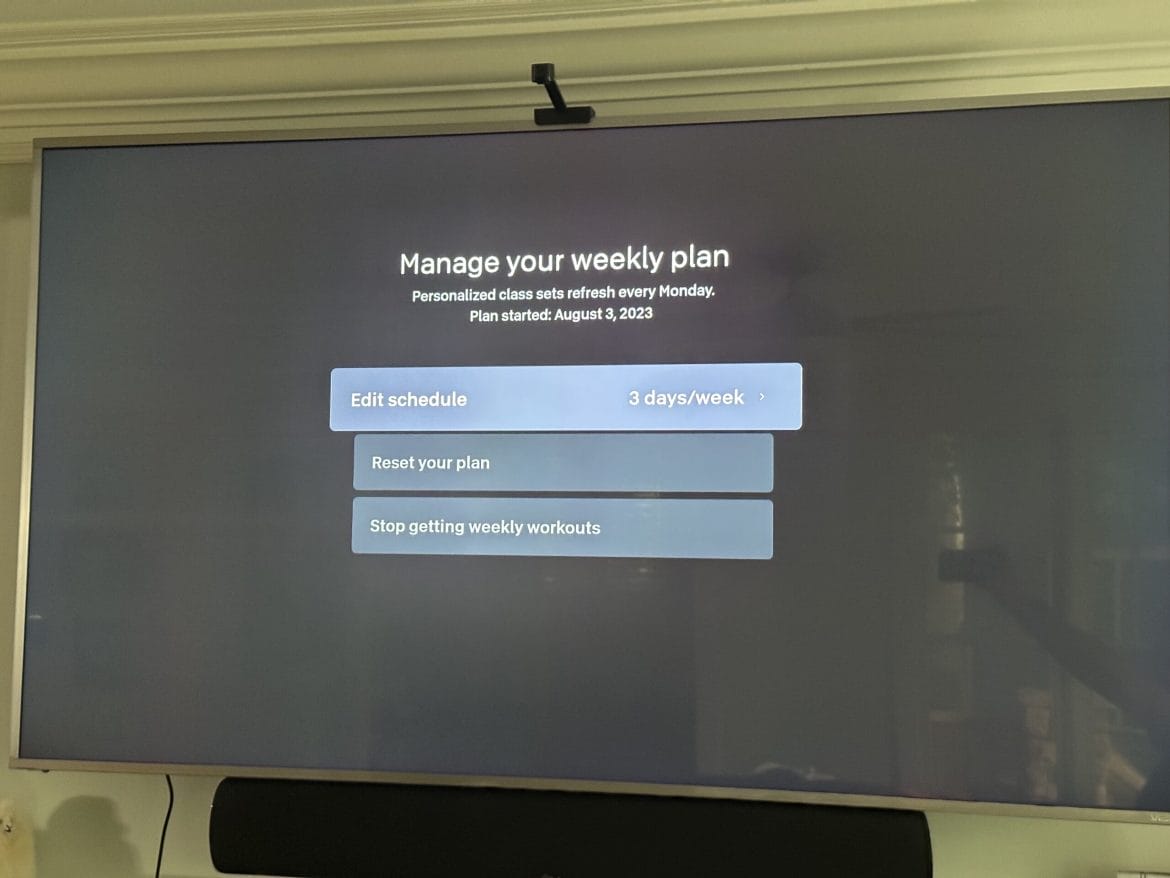 If you're a Peloton Guide owner, do you plan on utilizing the new weekly workout plan feature?
---
Want to be sure to never miss any Peloton news? Sign up for our newsletter and get all the latest Peloton updates & Peloton rumors sent directly to your inbox.