Peloton is expanding their bike rental program to Germany. Originally known as the One Peloton Club, Peloton's bike rental program allows members to rent a Bike and bundle the cost of the hardware with the monthly subscription fee.
A press release was shared with the news, saying (translated):
The introduction of the rental offer also illustrates the cultural change in Germany, as more and more people are discovering and embracing the concept of renting. Peloton's internal research shows that Germans are nearly twice as interested in the opportunity to rent fitness equipment as consumers in other markets.****


"The Peloton rental offering underscores our goal of making fitness more accessible to everyone. It offers those interested in sports more flexibility and a wide range of training options, regardless of their fitness level. No hidden costs, all inclusive – future members can flexibly discover Peloton for themselves by experiencing the unbeatable package of Peloton Bike, Peloton Rental Membership and the included Peloton Bike Shoes," explained Martin Richter, Managing Director of Peloton Germany. "With Peloton, everyone, regardless of their fitness level, can pursue their personal fitness goals in a personalized way – regardless of whether they are a beginner or a fitness enthusiast."
The Peloton Germany website has a new page available specifically for rentals.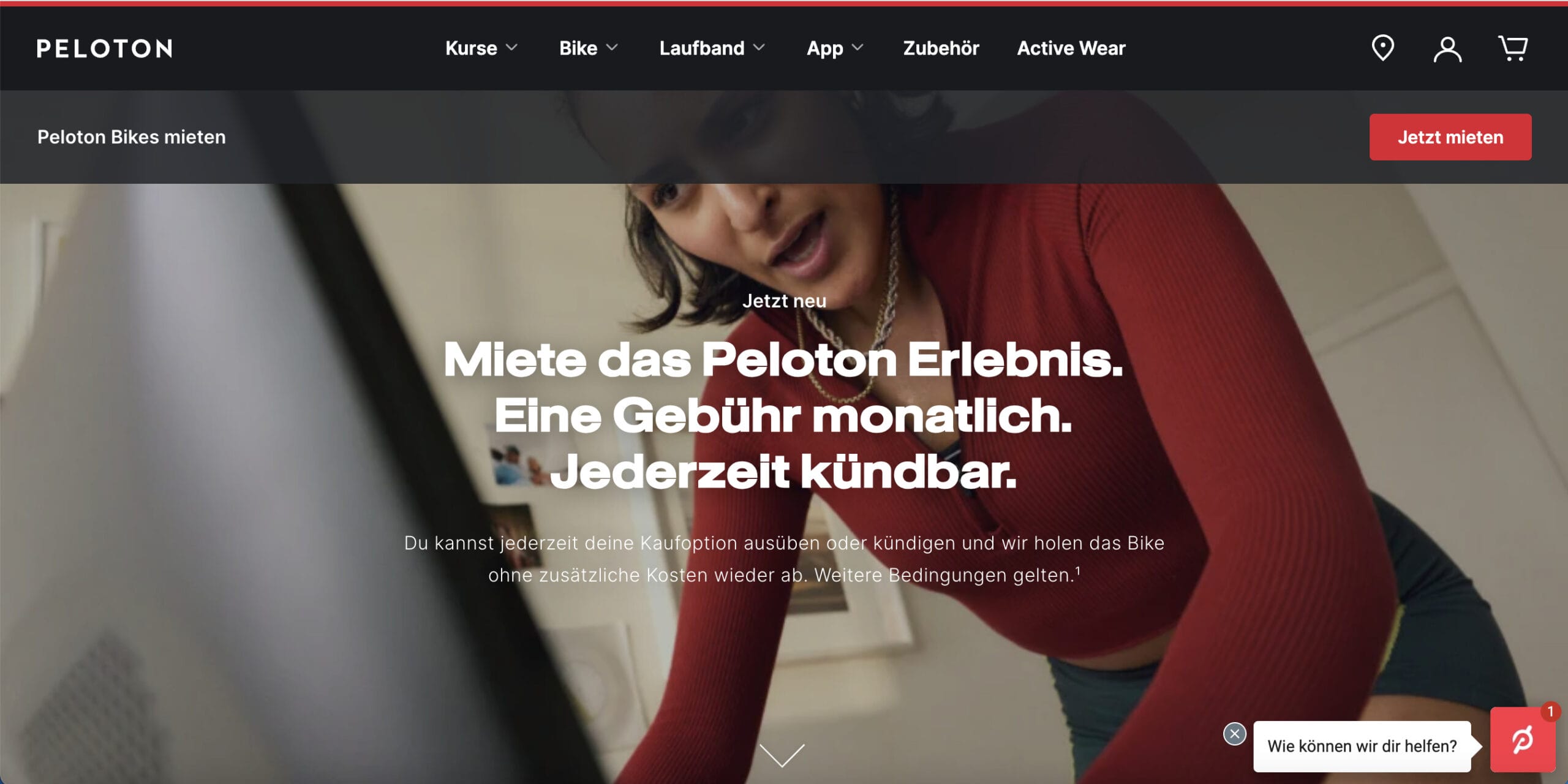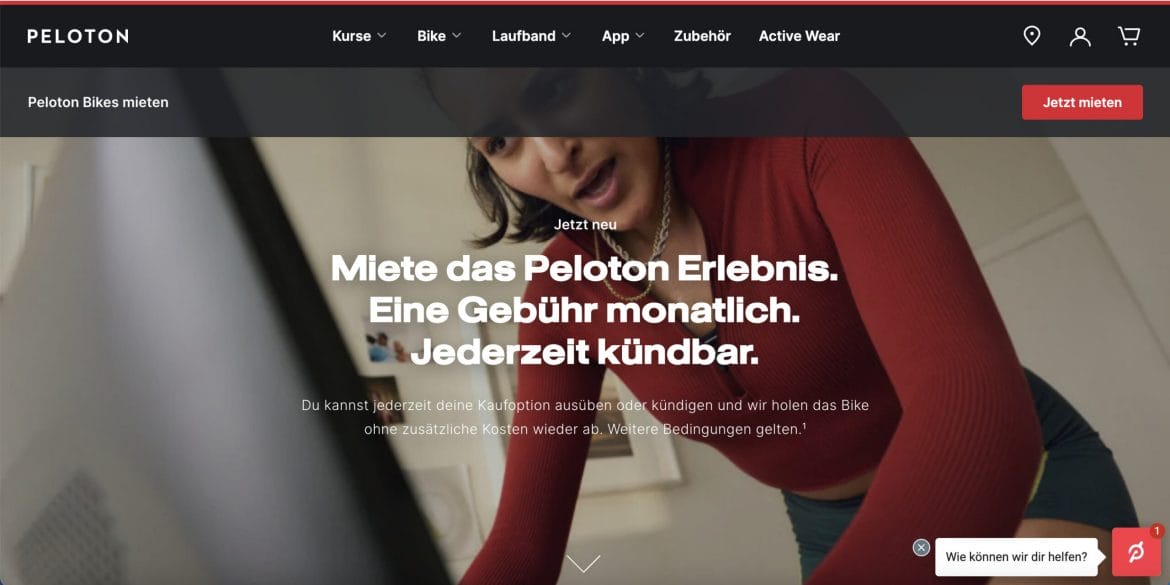 There is also a new support page available. Customers in Germany can rent the original Peloton Bike for €99 per month, and can rent the Bike+ for €129 per month. The monthly All-Access Subscription that is required with any hardware purchase is included in this monthly rate. Note that there is also a one-time €200 set-up and delivery fee for both the original Bike and the Bike+.
The program is not yet available in the United Kingdom or Australia, but the addition of Germany – along with the addition of Canada earlier this year – suggests those markets are potentially on the way.
The German rental support page clarifies that customers could receive a refurbished original Bike or Bike+. The blurb translates roughly to:
Your Peloton Bike/Bike+ rental will be new or refurbished. We cannot guarantee that your bike is new. But please note that all refurbished Peloton Bikes/Bike+ are quality checked and fully functional.
For reference, the details Peloton's bike rental program are outlined below:
Peloton's rental program is only for the original Peloton Bike and the Bike+; it is not available for the Tread or Row.
Upon joining, each member enters into a rental agreement, which can be canceled at any time.
Upon cancellation, members will need to schedule a time within 30 days for Peloton to return and pick up the Bike/Bike+. The member will also lose access to all Peloton content at the end of the monthly period at which they canceled. If the member does not schedule a time for Peloton to pick up the Bike within 30 days of cancellation, they will continue to be charged their monthly fee.
At any time, members can purchase their Peloton Bike/Bike+, otherwise known as a buyout. Members will be able to determine their buyout price in their rental agreement.
Peloton will honor the Limited Warranty for the Bike/Bike+ for the duration of the term set out in the rental agreement.
The offer is not open to current members, or members who have had an All-Access membership in the past year.
Peloton's bike rental program first launched in 2022 and underwent a number of changes relatively quickly. The program began in a small number of test markets before soon expanding to additional states. Peloton later expanded the program to the continental U.S. and made sign-ups available online. Earlier this year bike rentals became available in Canada.
You can find more details about Peloton bike rentals in Germany via the dedicated support page.
---
Want to be sure to never miss any Peloton news? Sign up for our newsletter and get all the latest Peloton updates & Peloton rumors sent directly to your inbox.