Peloton is hosting an event next week at Peloton Studios London. Called "Glam Up Your Peloton Game", the event is advertised as a styling & beauty workshop.
The event will be hosted by German language Peloton instructors Benny Adami & Assal Arian. It will be on August 17th, 2023 from 6:00pm – 8:00pm.
The event description is as follows:
Immerse yourself in a workshop led by instructors Benny Adami & Assal Arian and learn what it takes to get ready to teach a Peloton class. We will have on-site embroidery to customise your pieces, as well as tips and tricks on how to look fabulous whilst working out.


You will get the chance to hang out, and come together as a Community to engage with our instructors. Apparel and Refreshments will be available for purchase during this event.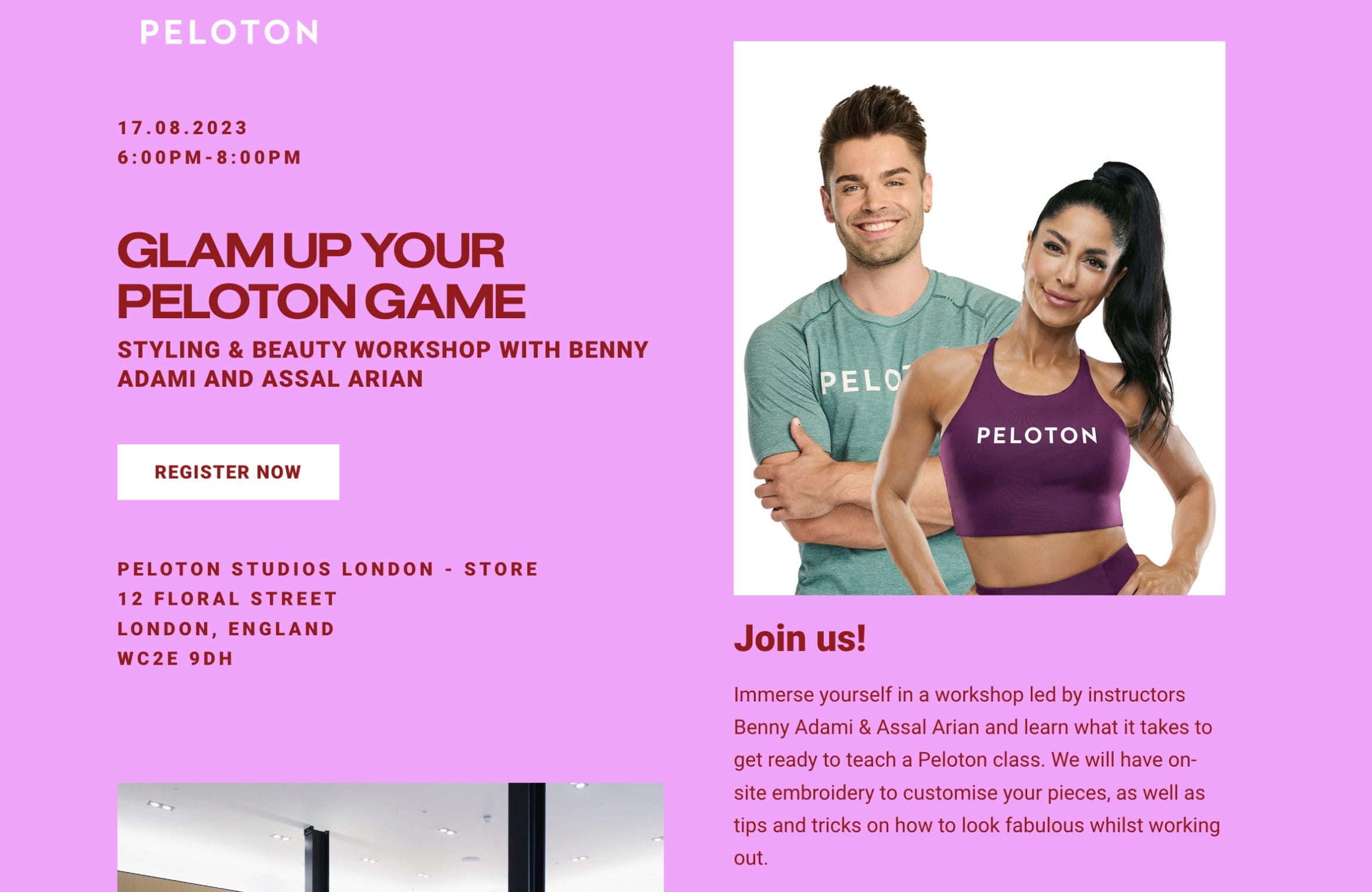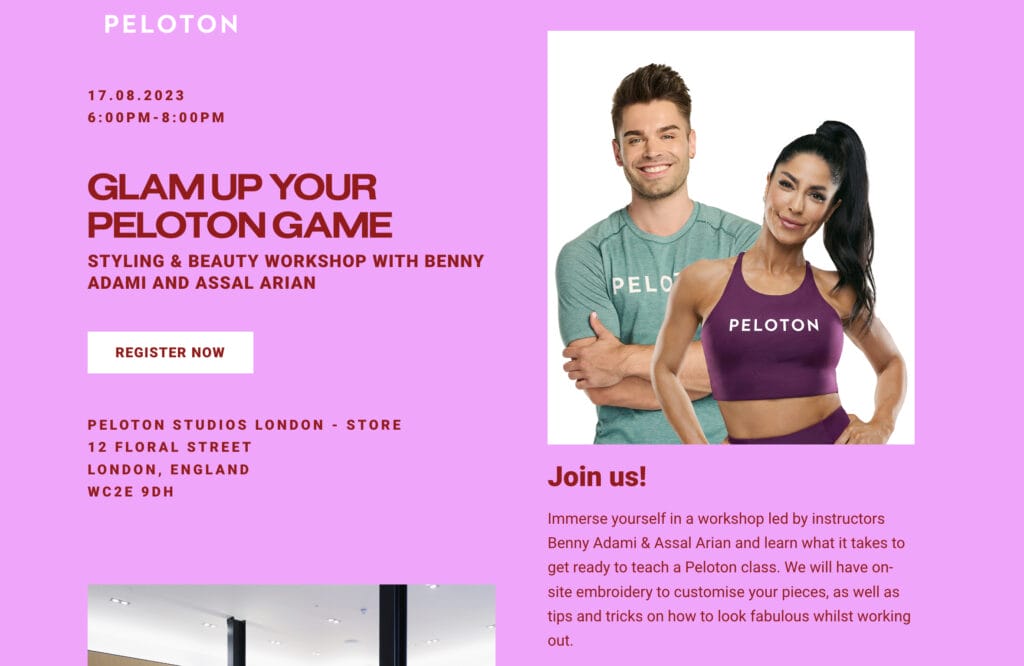 The event is free, but requires an RSVP to attend. You can sign up here.
The page notes that the event is first come first serve, and tickets are limited.
Note that Peloton Studios London are closed for 6 weeks while the studio gets a refresh. Due to this, the event will take place in the store portion of Peloton Studios London – which is connected in the same space.
You can get more info and sign up for the event at Peloton Studios London with Benny & Assal here.
---
Want to be sure to never miss any Peloton news? Sign up for our newsletter and get all the latest Peloton updates & Peloton rumors sent directly to your inbox.