Peloton is apparently rolling out the auto-incline feature for the Peloton Tread soon (or now). In case you missed our previous reporting, Peloton began beta testing an auto-incline feature last month. When enabled, this feature automatically adjusts the Tread's incline based on the instructor cues, similar to the way the Bike+ automatically adjusts the rider's resistance to match what the instructor calls out when using the auto resistance feature.
A new support page is now available containing additional details about the auto incline feature for Tread – which states it is "now available for all Peloton Tread Members".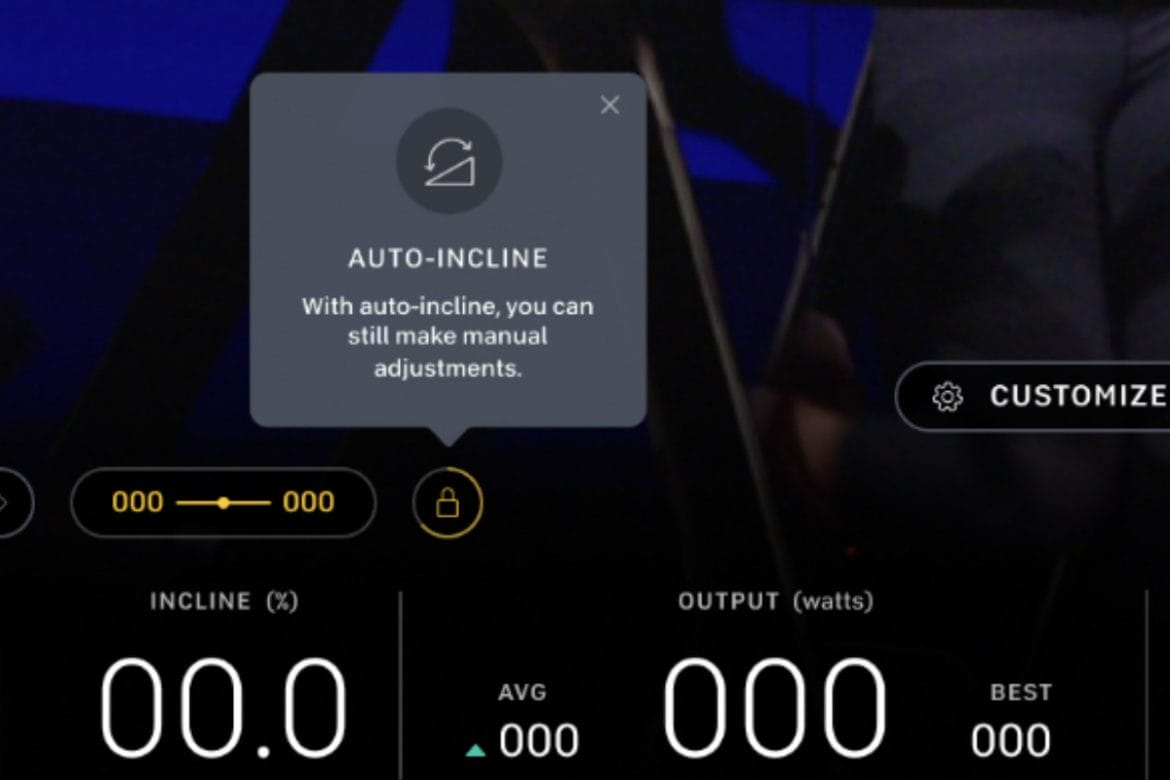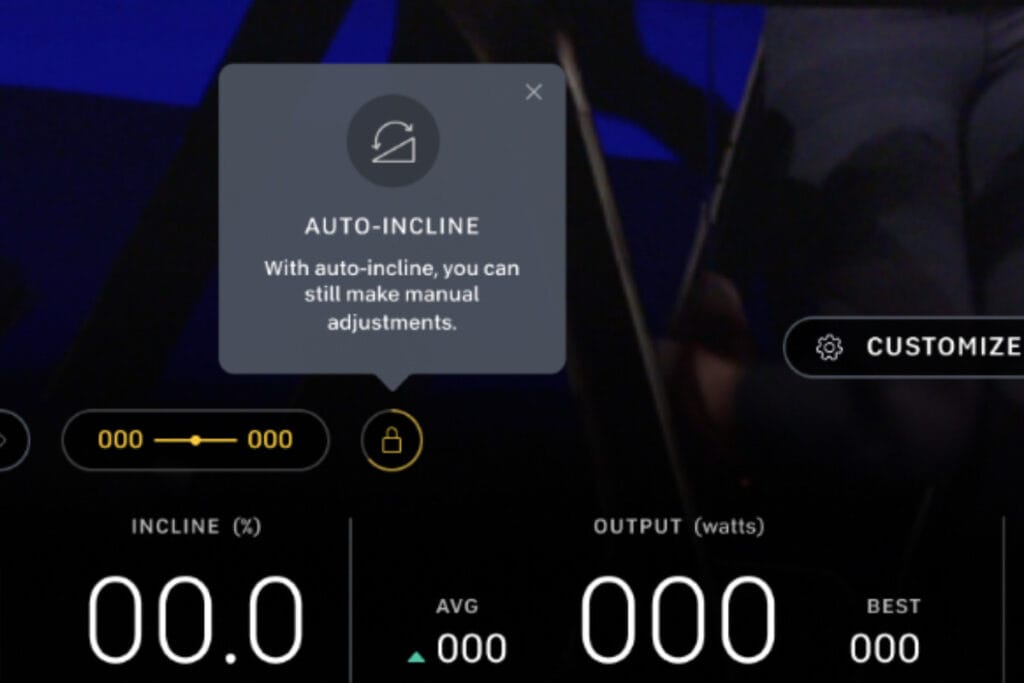 How do you activate the auto-incline feature for the Peloton Tread? Members will see a lock button next to the incline target metric on their screen. You can turn the feature on or off by pressing the lock icon. Turning the feature on will allow you to complete the run within the instructor's target incline range without having to adjust the incline yourself. Note that this only applies to on demand classes and will not be available for live classes.
In the same way that you can adjust the resistance manually on the Bike+, you can still adjust your Tread incline manually even if you have the auto-incline feature enabled. Your incline will adjust back to the instructor's cue at their next callout. If the Tread is not moving, the feature will not take effect.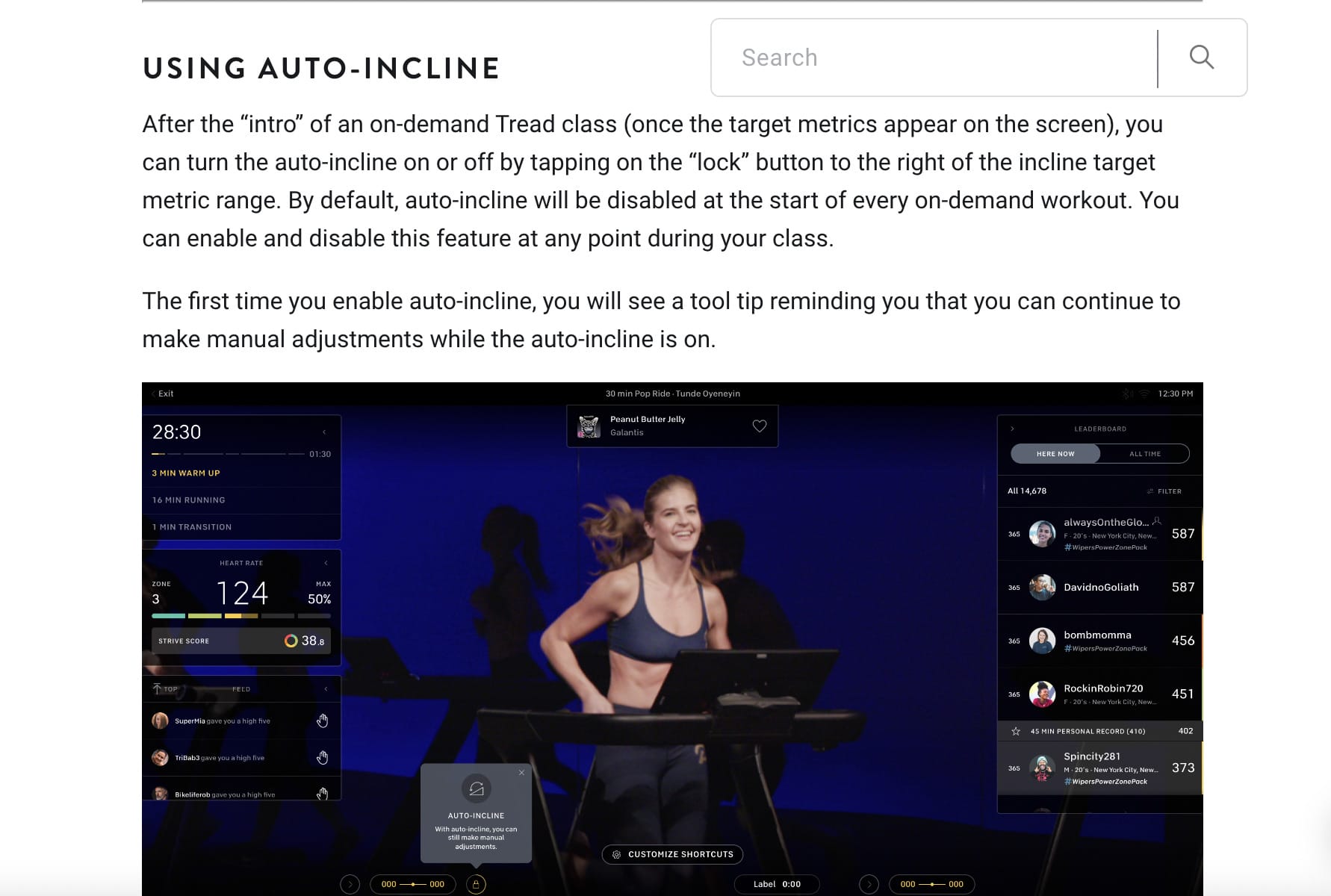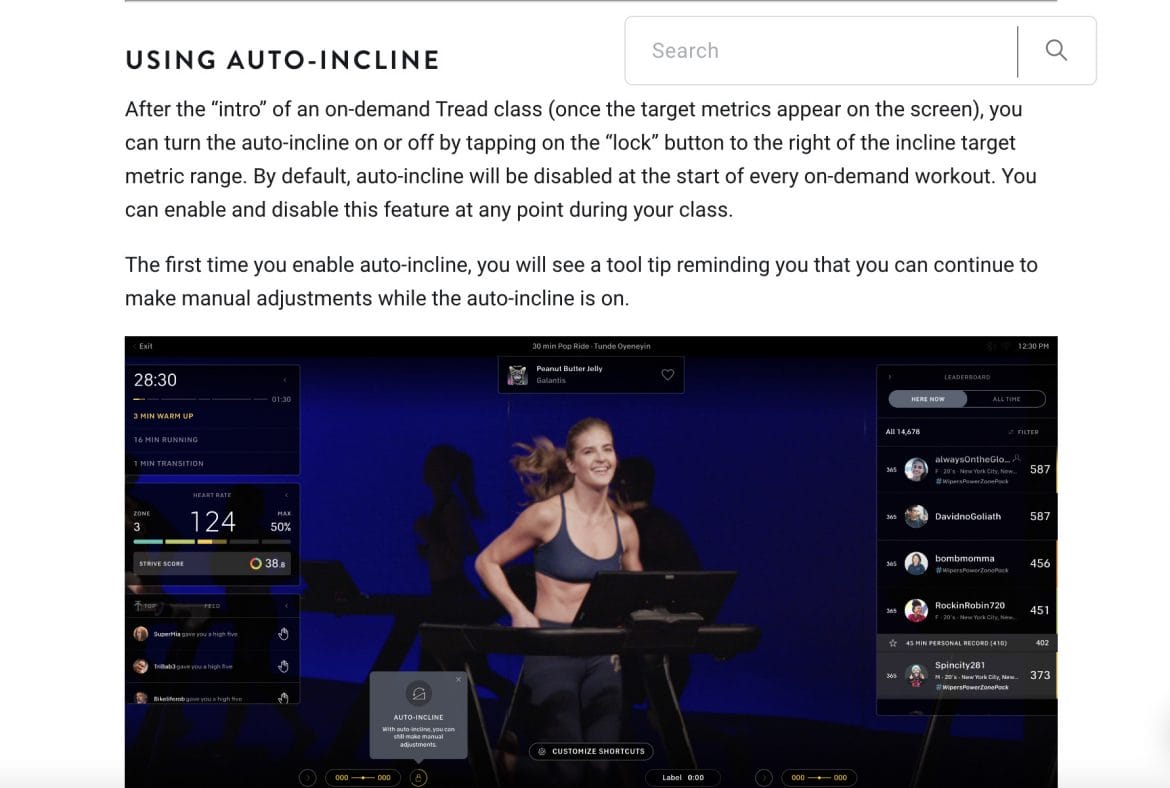 One important item to note: the support page states that "at this time, auto-incline will only be available on the Peloton Tread." Though we cannot say for sure, we believe this means that the feature will not be available on the Tread+, at least for the time being. As a reminder, the Tread+ – Peloton's original Treadmill that launched in 2018 – has not been available to purchase for over a year due to a Consumer Product Safety Commission (CPSC) recall.
This is the second new feature to be launched on the Tread in recent weeks. Earlier this month Peloton added a feature allowing members to track their pace throughout the duration of a class.
You can find the full details for this latest feature on the Peloton support page. If you're a Tread owner, will you be utilizing the auto-incline feature?
---
Want to be sure to never miss any Peloton news? Sign up for our newsletter and get all the latest Peloton updates & Peloton rumors sent directly to your inbox.