Peloton has dropped multiple hints today that Bike instructor Alex Toussaint might soon be added to the Tread roster. This morning, the latest edition of the Our Future Selves series featuring Ashton Kutcher and Chris Paul dropped on demand – and Alex was the instructor running alongside them on the Tread.
We already knew that non-Tread instructors would be featured in the series, including Emma Lovewell, Denis Morton, and Alex Toussaint – this was revealed when the series was first announced. However, numerous signs point to a more official role for Alex on the Tread.
First, Peloton posted a now-deleted Instagram comment saying "Oh and PS: @alextoussaint is a Tread instructor now" when discussing the class drop today.


They deleted the comment shortly thereafter and claimed it was simply "wishful thinking."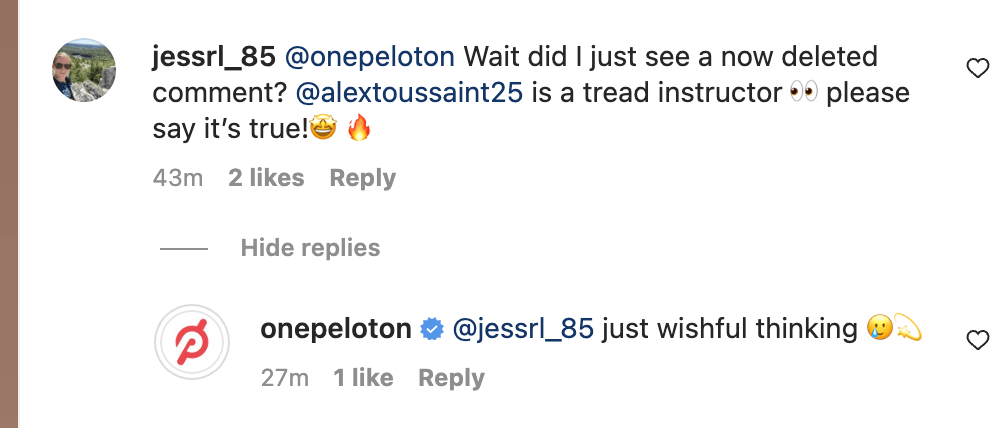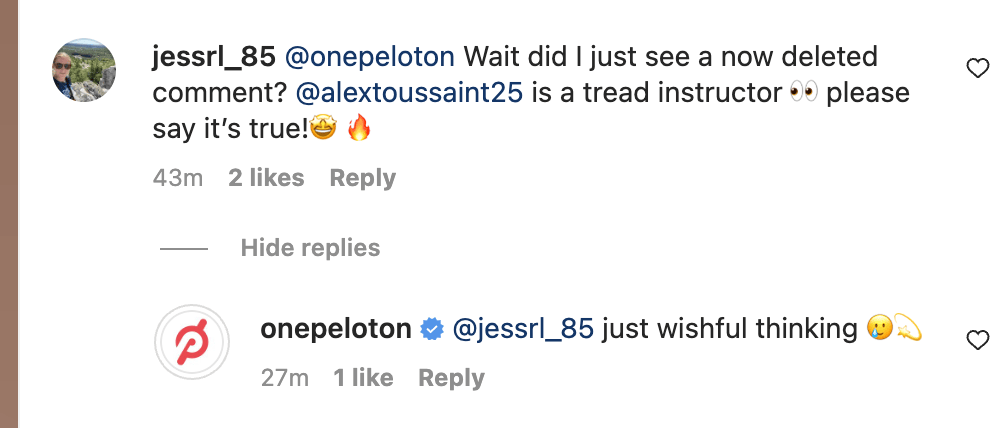 However, Alex himself posted a video to Instagram a couple of weeks ago showing him running on a Tread – and the post was quickly filled with comments asking if he would start teaching Tread classes. Alex never pushed back, unlike other instructors such as Cody Rigsby, who have maintained that even though they may run on their own time, they won't be teaching on the Tread anytime soon.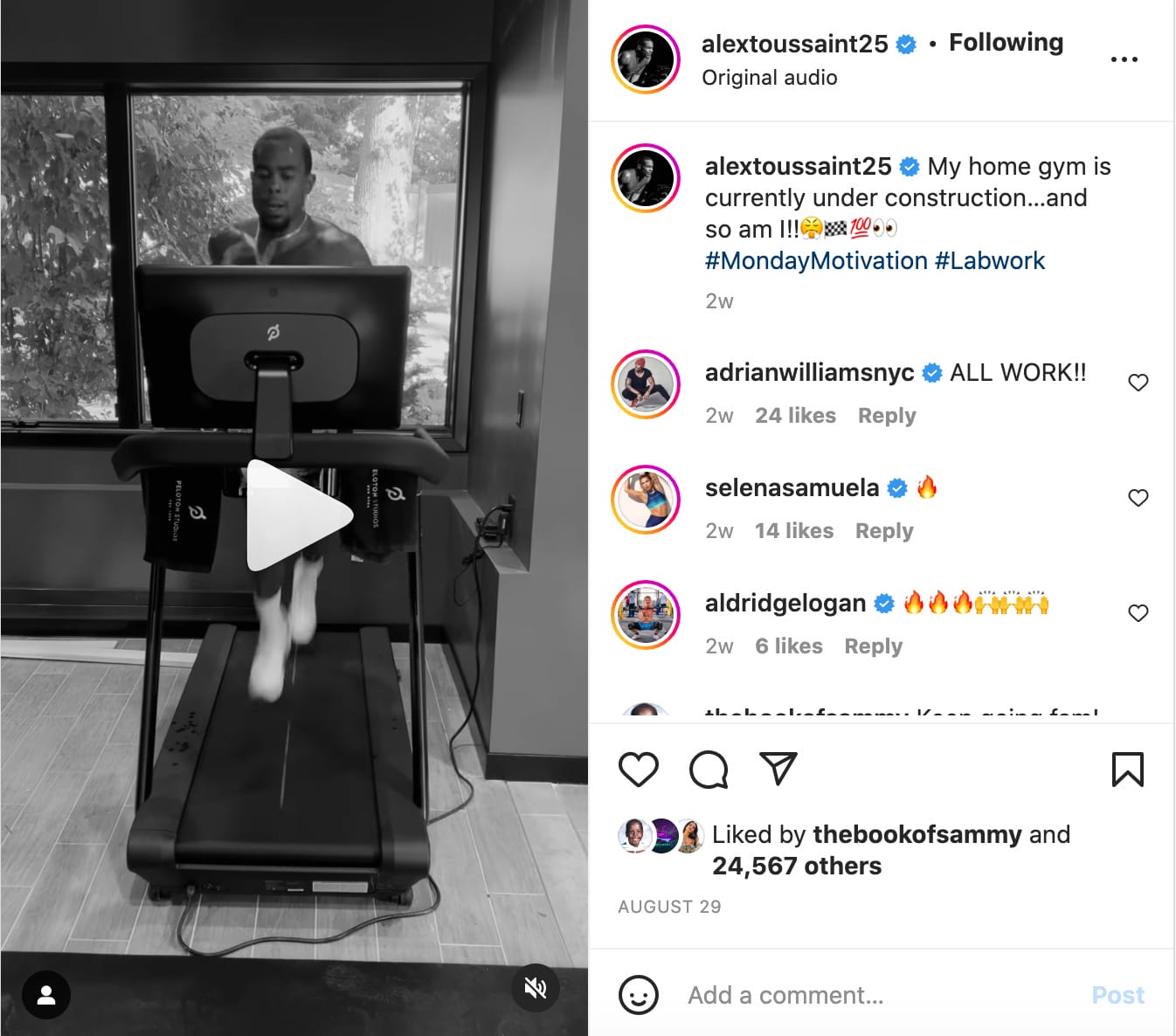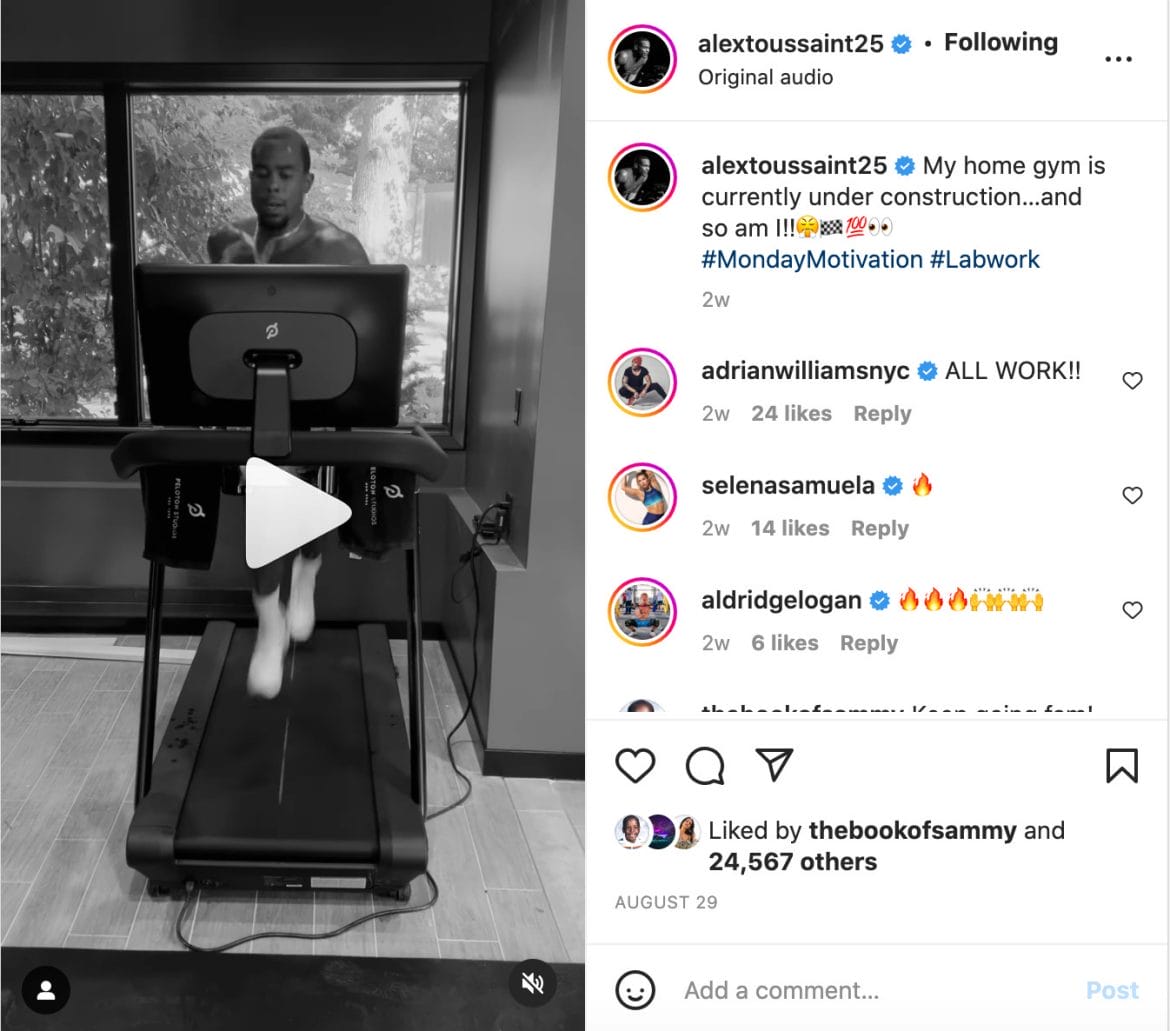 But the strongest evidence of all comes from Peloton's official instructor page, which now has both the Bike and Tread listed for Alex. You may be thinking, "well, this is because Alex taught on the Tread in the Our Future Selves series."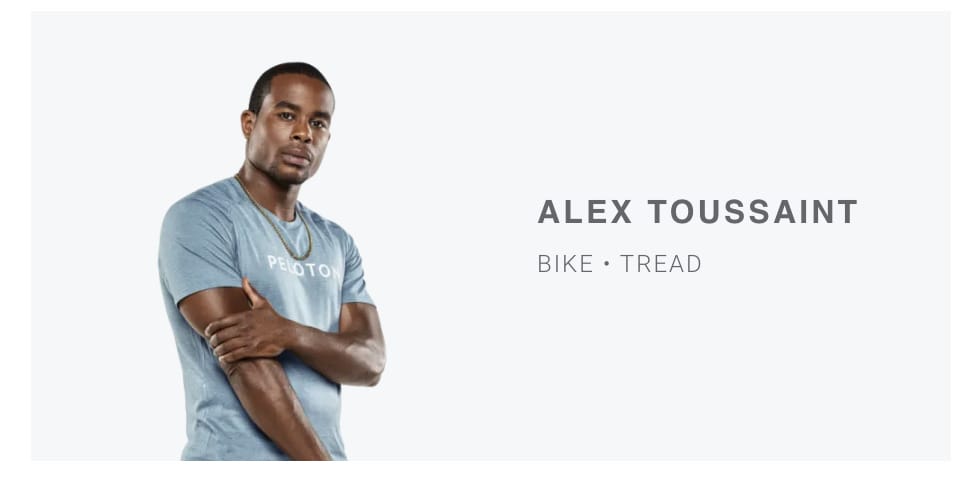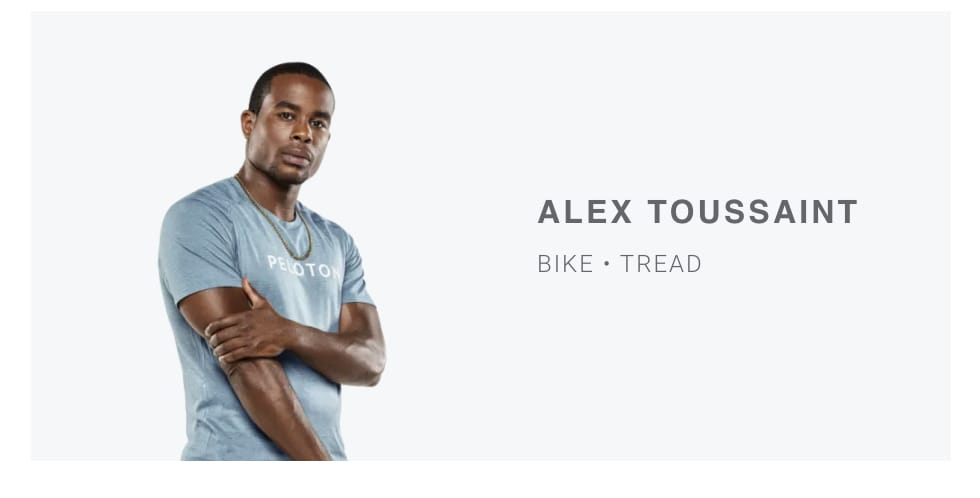 Yet, other instructors have had "guest appearances" on other modalities – such as Tread instructors Jon Hosking and Adrian Williams teaching a scenic bike class – but their instructor pages have not been updated to include the bike. This might indicate that Alex could be a more permanent addition to the Tread team. Alternatively, it could be a quirk of the other instructors being in scenic classes – which aren't available via app, so the system might treat them differently. We will have to wait and see what happens with Emma and Denis when their classes are announced.
There are currently no runs with Alex on the upcoming schedule, but he is currently taking time off and Peloton may be waiting until he returns to announce.


If Alex is in fact going to become a Tread coach, he would join a number of other instructors who teach on both the Bike and the Tread: Olivia Amato, Robin Arzón, Jess King, and Matt Wilpers. Jess Sims also teaches on both the Tread and the Bike (for Bootcamps and her last-minute fill-in for the two-for-one Lizzo ride over the summer).
Many Peloton members have speculated whether some of the current Peloton roster might jump in and teach some tread classes while several Tread instructors have maternity leave at the same time.
Would you be excited to see Alex Toussaint as a Tread instructor?
---
Want to be sure to never miss any Peloton news? Sign up for our newsletter and get all the latest Peloton updates & Peloton rumors sent directly to your inbox.