Peloton has added a small but useful feature to the Tread via a recent software update. The new feature shows members their mile pace split (and difference since the last mile) throughout the duration of a class.
Upon completion of a mile, members should now see a small dialogue box pop up directly above the pace metric that shows their pace for that previous mile. The dialogue box is outlined in a blinking yellow color so that you'll be more easily alerted to the notification.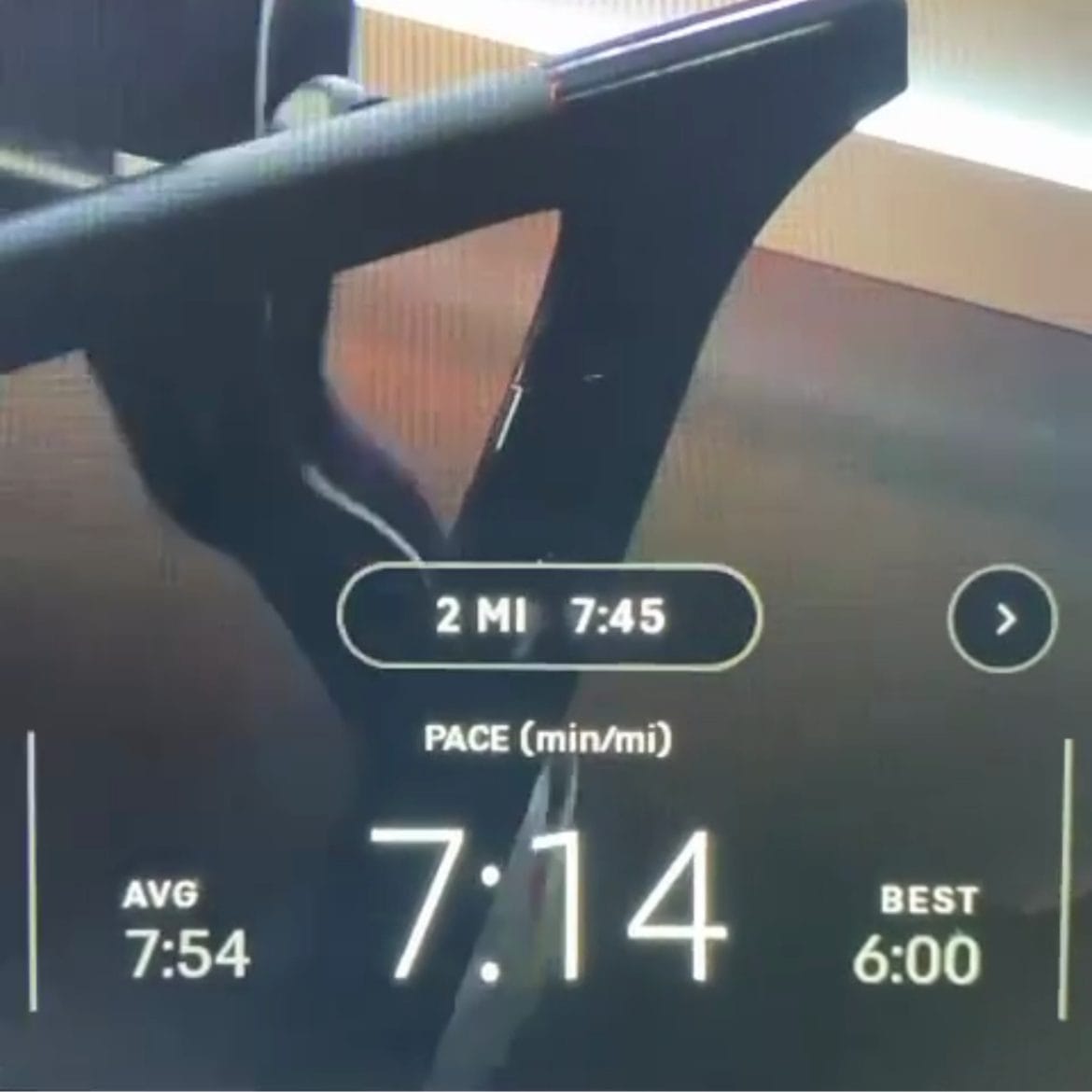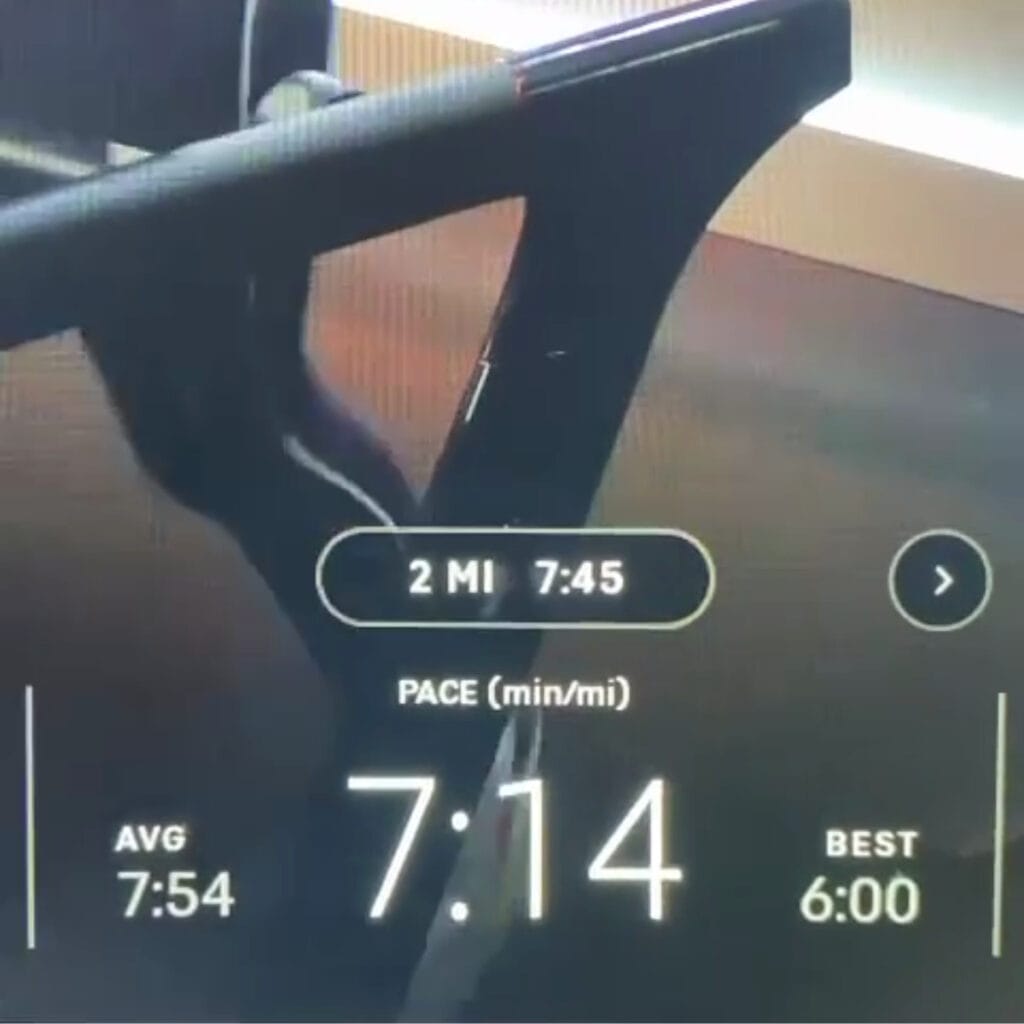 In the example above, the member just finished running their second mile, which they completed in 7:45.
After showing the split for the previous mile, the box then shows how that mile compared to the mile run before that. If your pace was faster, you'll see a green carrot; if your pace slowed, you'll see a red carrot. This is similar to how the Peloton Bike denotes average resistance and cadence variance throughout a ride.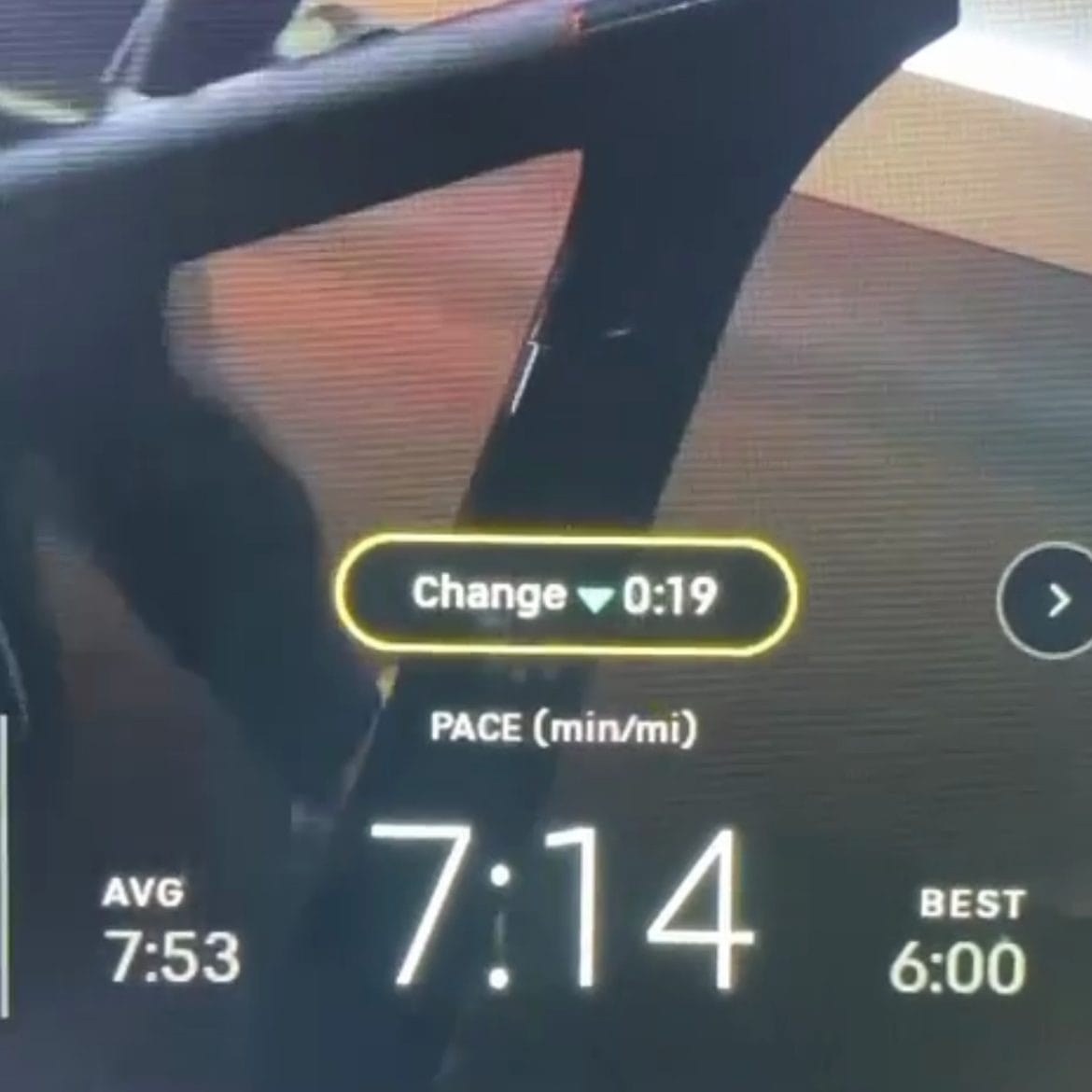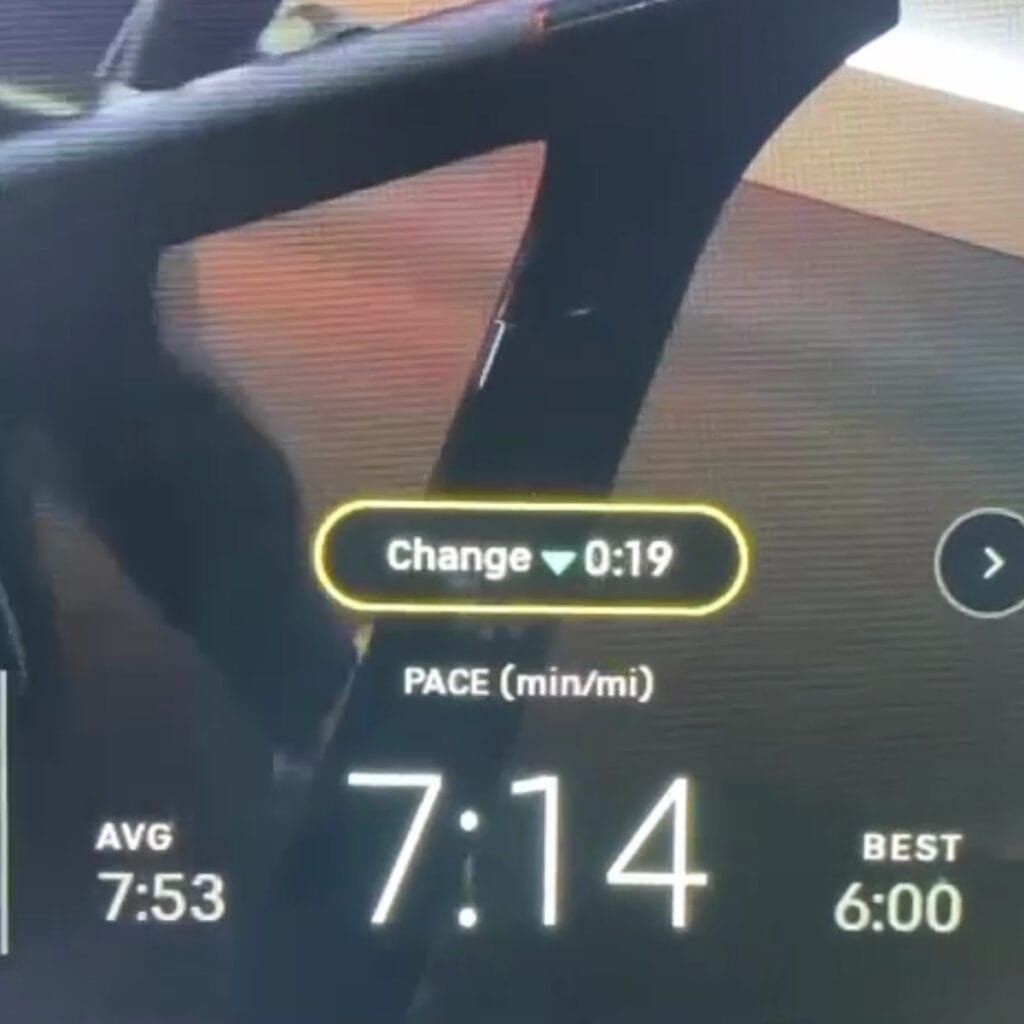 In this screenshot, the member finished their second mile 19 seconds faster than their first mile.
The box is only visible for approximately ten seconds, and then it disappears until the next mile has been completed. If you have your units set to metric, it will display this every kilometer instead of every mile.
Peloton has rolled out and tested numerous new Tread features over the past few months. The long-requested pause button made its way to Tread devices in March, and just last month Peloton began testing an auto-incline feature similar to the auto-resistance that is signature to the Bike+.
If you're a Tread user, will this new feature be useful to you?
---
Want to be sure to never miss any Peloton news? Sign up for our newsletter and get all the latest Peloton updates & Peloton rumors sent directly to your inbox.