Peloton instructor Alex Toussaint will launch his new cycling shoe on September 22. Alex shared the news via Instagram:
The AT X PWRSPIN cycling shoe is finally here‼️ Grab your pair next week 9/22 on the @puma app and 9/29 at the puma flagship store in NYC‼️
Much love to EVERYONE that supported this vision to become the first athlete with a signature spin shoe💯🙏🏾 🚴🏿‍♂️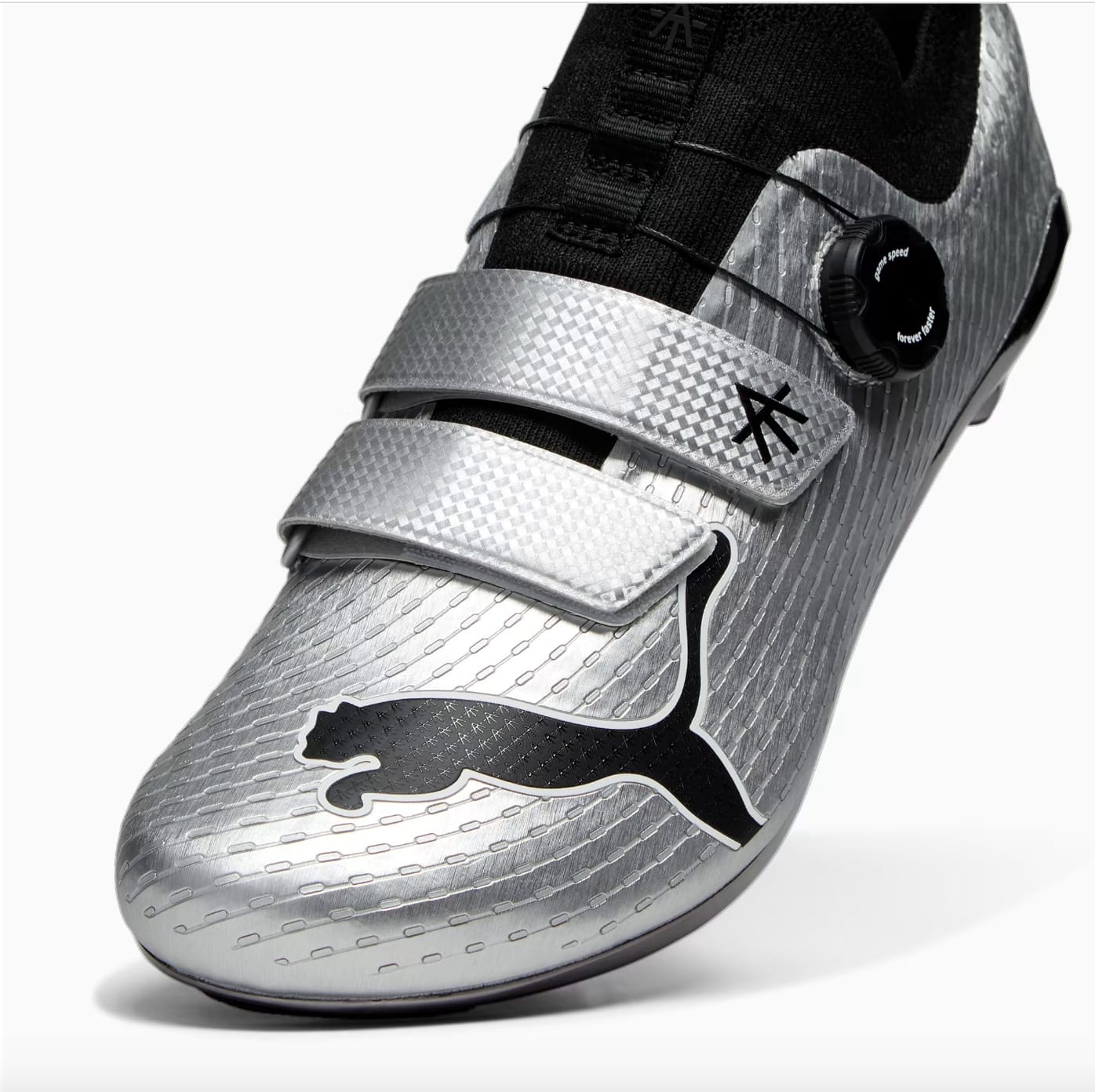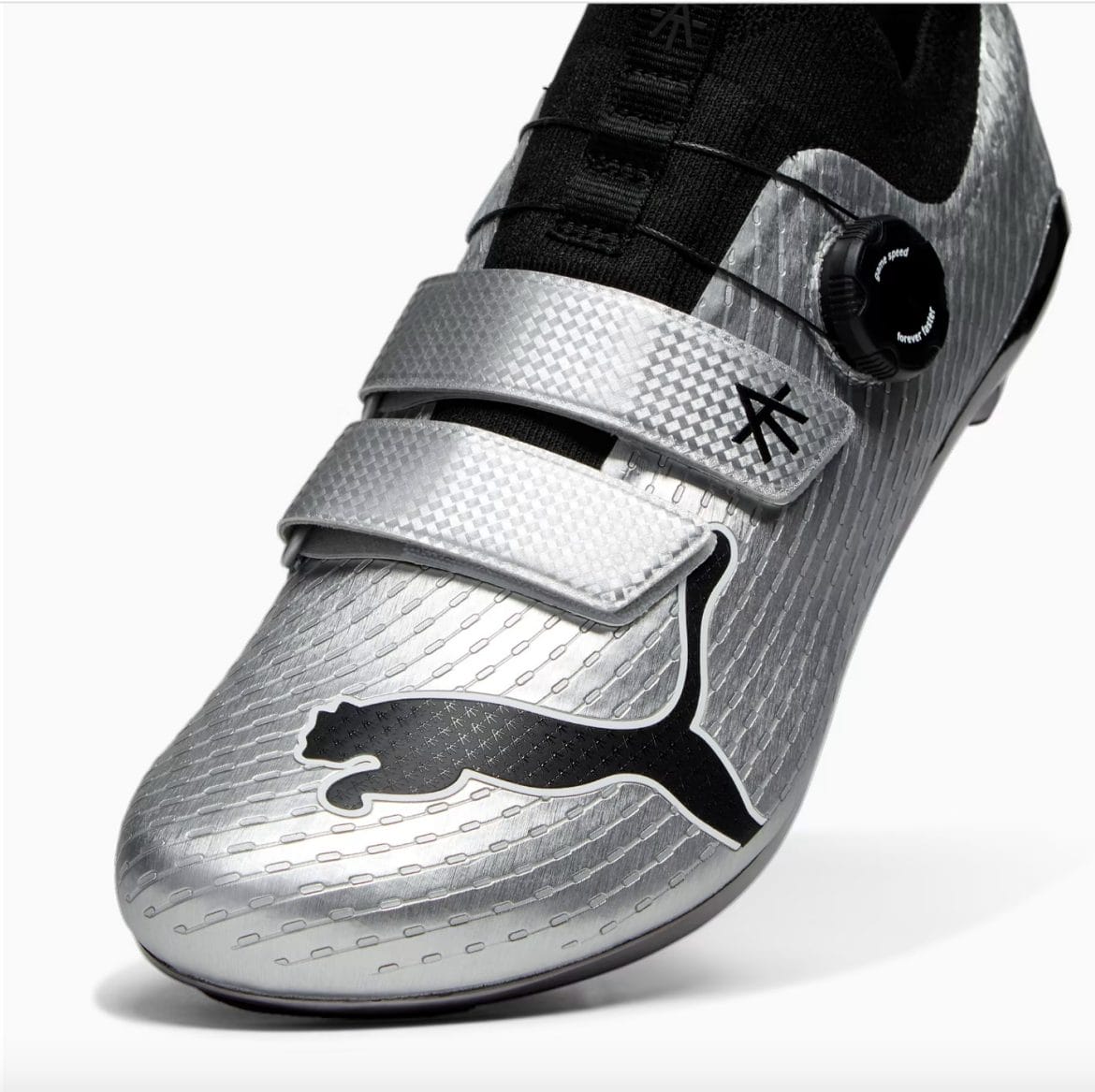 In the video, Alex walks people through some of the small, subtle design touches and logos hidden in the shoe.
The AT X PWRSPIN cycling shoe can now be viewed via the PUMA website. The colors are matte silver and black, and feature both the PUMA and Alex Toussaint "AT" logos. The shoe retails for $120. The official product description reads:
We teamed up with Peloton instructor Alex Toussaint to create PUMA's first-ever indoor cycling shoe. Introducing: the PWRSPIN x ALEX TOUSSAINT. This high-performing silhouette is packed with technology to take your ride to the next level. A carbon fiber PWRPLATE outsole provides structure and stability, while PUMA's unique Laceless Disc Fit System allows for the perfect fit. Super-lightweight ULTRAWEAVE materials at the upper are coupled with 3D PWRPRINT for enhanced stability and support. This fast, futuristic silhouette is rounded off with authentic Alex Toussaint branding.


There is not an option to pre-order – those interested must wait until the September 22 launch date.
We shared that Alex's cycling shoe would be arriving soon last month. We have long known that a cycling shoe was on the way, as Alex posted a video earlier this year in which he confirmed that he was doing a photoshoot for the upcoming shoe.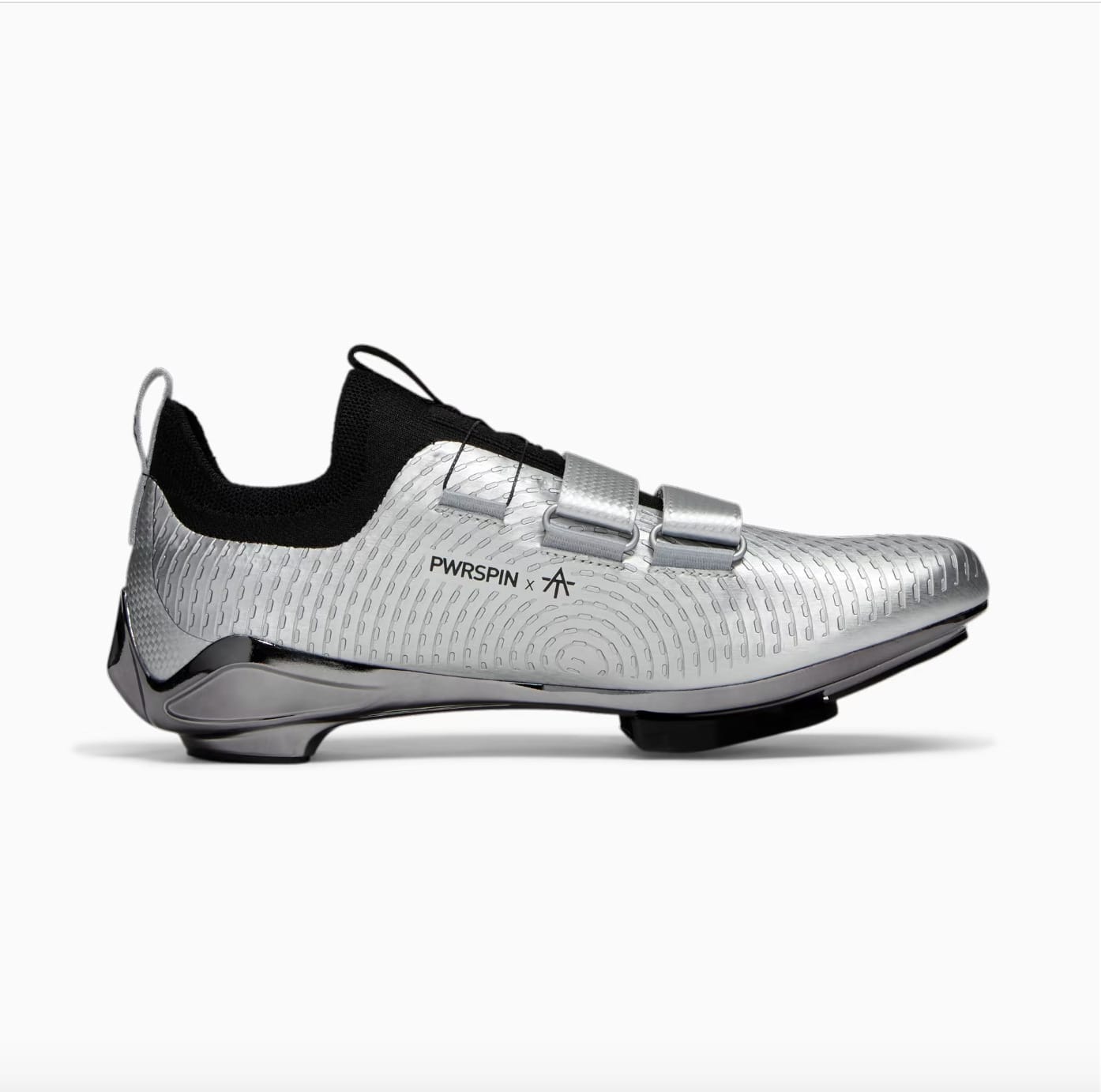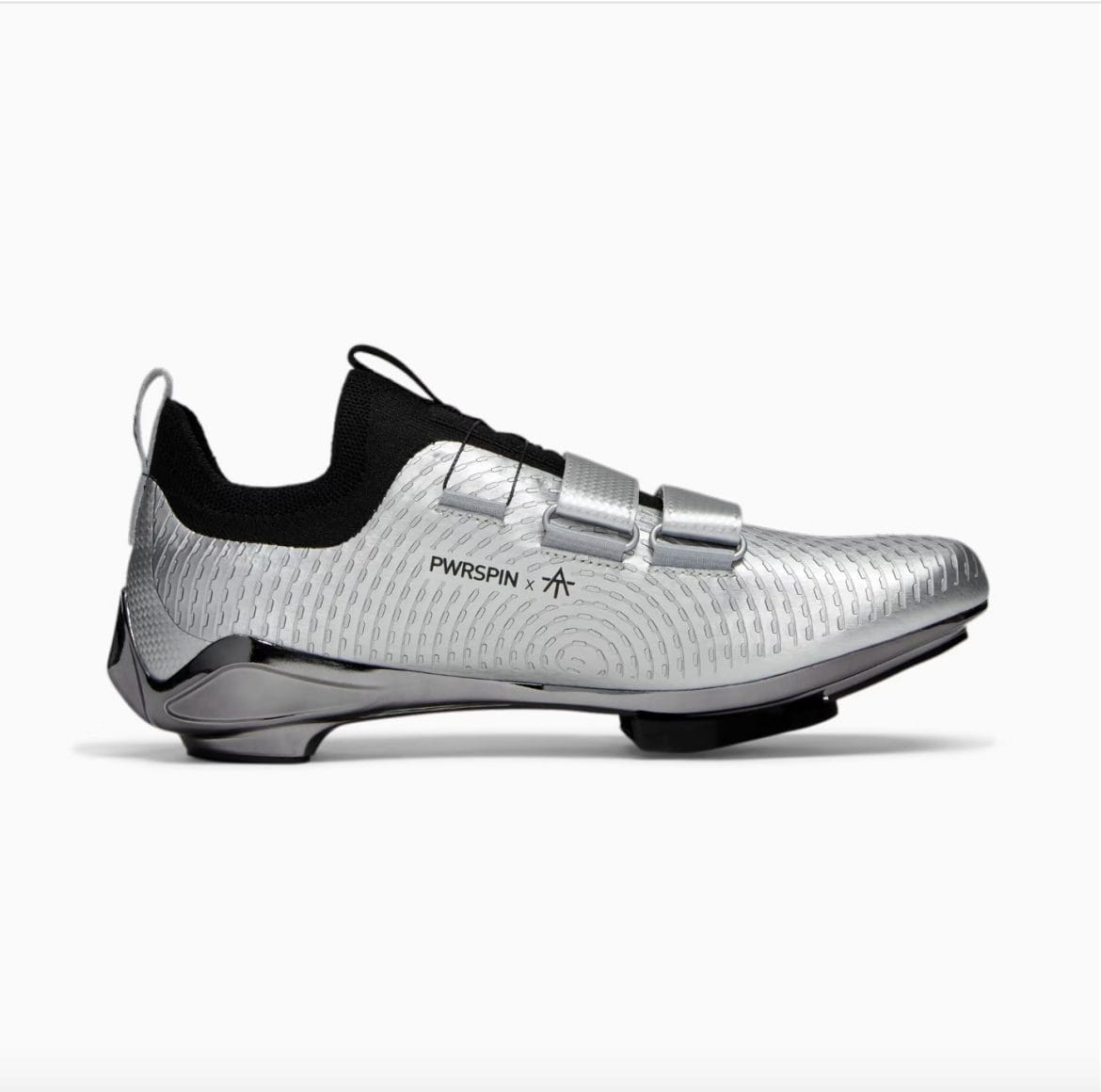 Alex launched his first clothing line this past Spring in collaboration with PUMA. Though it includes many different apparel options, it did not include the cycling shoe at launch.
Alex is also preparing for a book launch and tour. His upcoming book Activate Your Greatness (affiliate link) will be released on October 10, 2023.
The AT x PWRSPIN cycling shoe will be available beginning on September 22 via the PUMA app, and will arrive at PUMA's flagship store in New York City on September 29. Will you be looking to purchase the AT X PWRSPIN cycling shoe?
---
Want to be sure to never miss any Peloton news? Sign up for our newsletter and get all the latest Peloton updates & Peloton rumors sent directly to your inbox.