Peloton has launched a new ad campaign for Peloton Apparel featuring real-life members (affiliate link).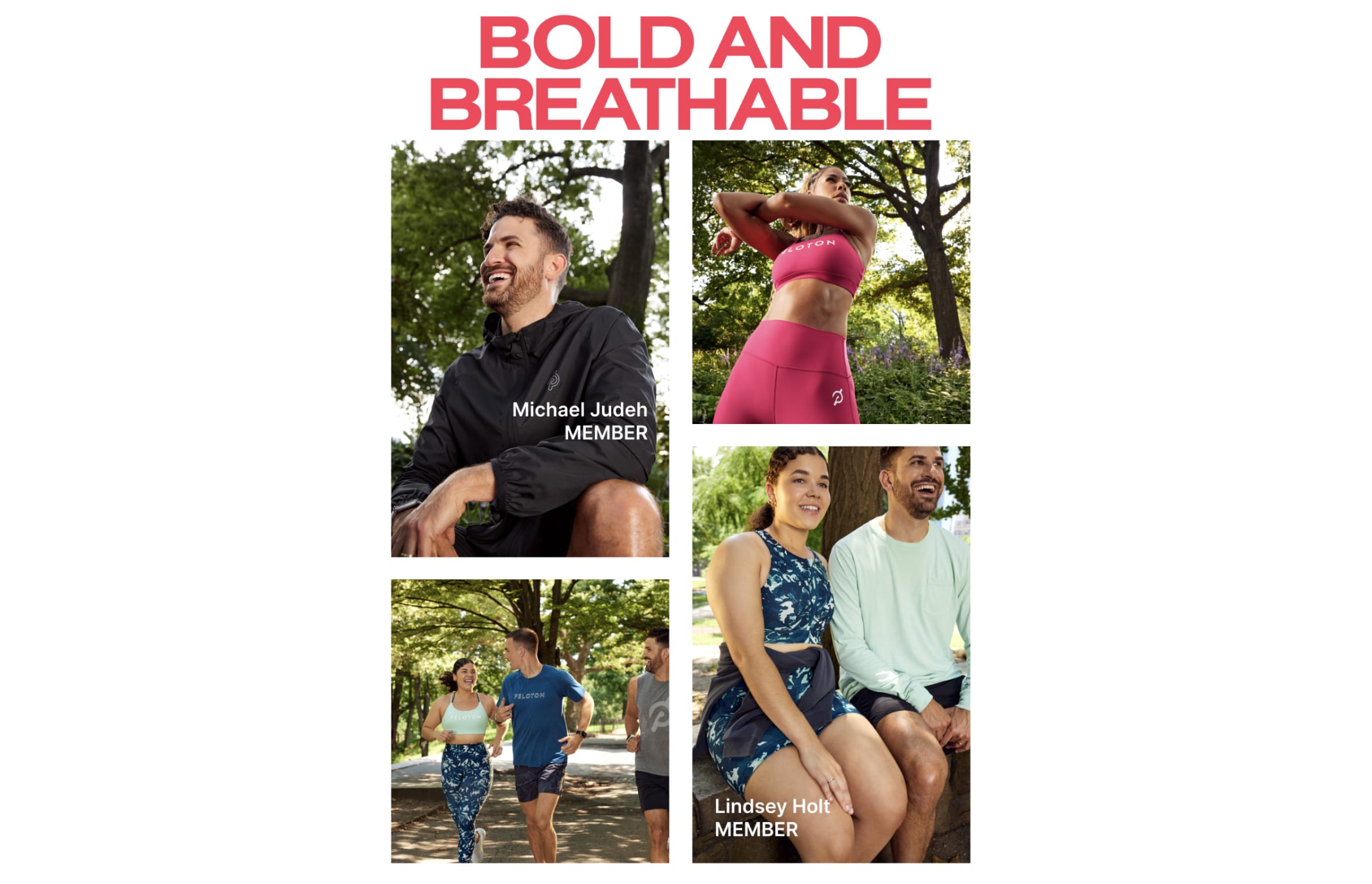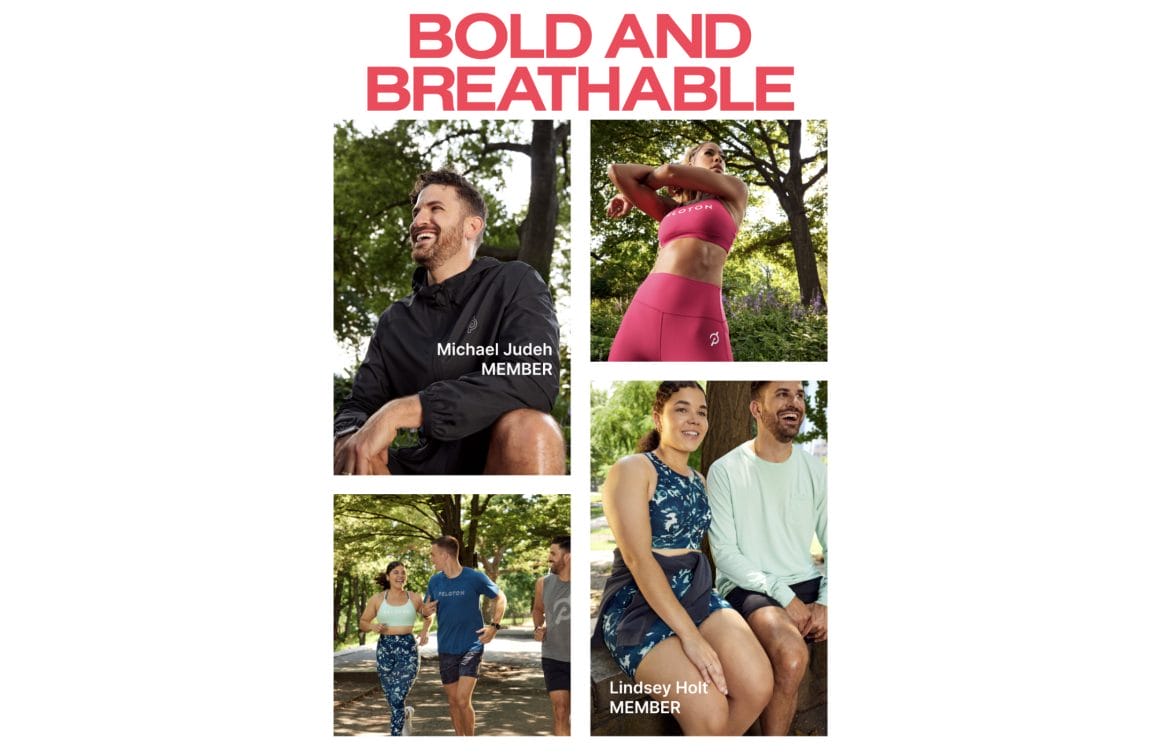 This campaign is the result of the casting call for members in the New York tri-state area that was held earlier this year. Members were asked to complete a Google Form to express interest, and the photoshoot likely took place in July.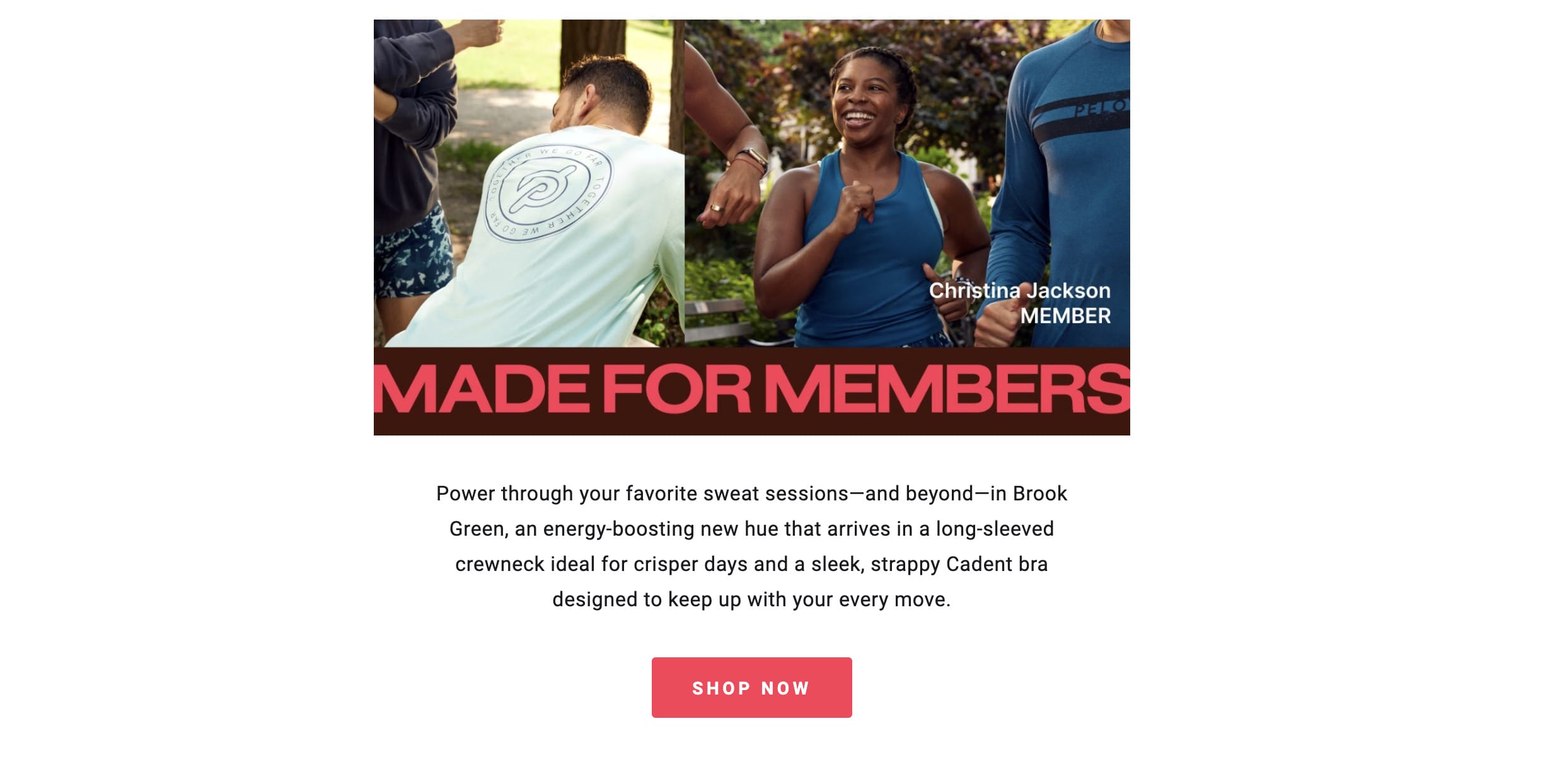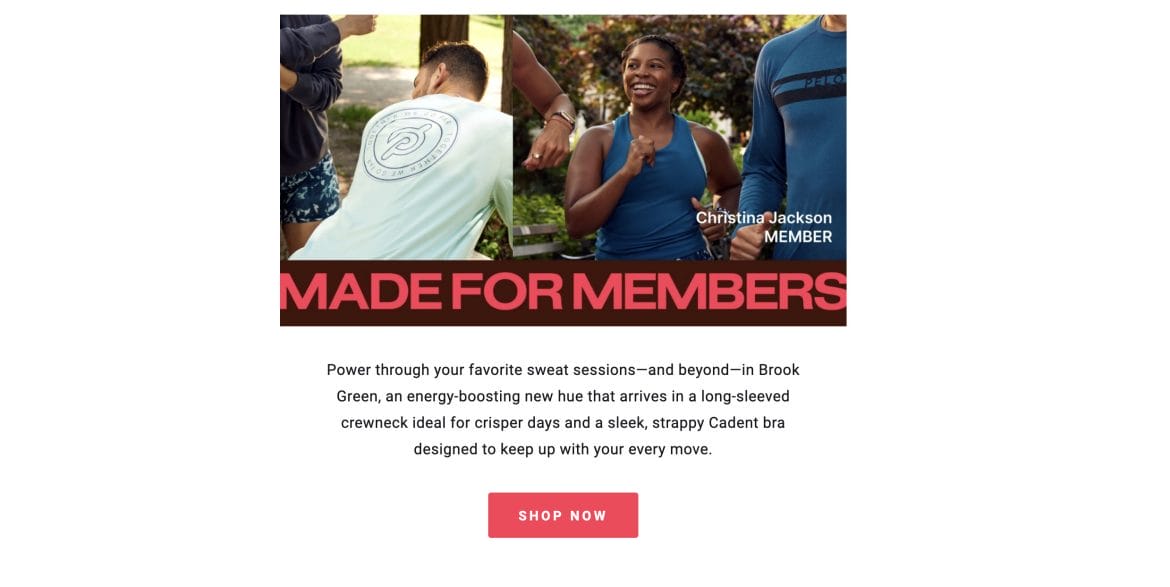 In case you're dubious, the resulting campaign does actually showcase existing Peloton members. For example, Lindsey Holt (@l.holt20) was featured in the campaign and shared her excitement via Instagram. The campaign also featured members Michael Judeh (@passthemicjude) and Christina Jackson (@chaihighchris).
The Peloton Apparel website has been updated with new images from the campaign. Alongside some of the members, instructors Kirsten Ferguson and Ben Alldis are also showcased.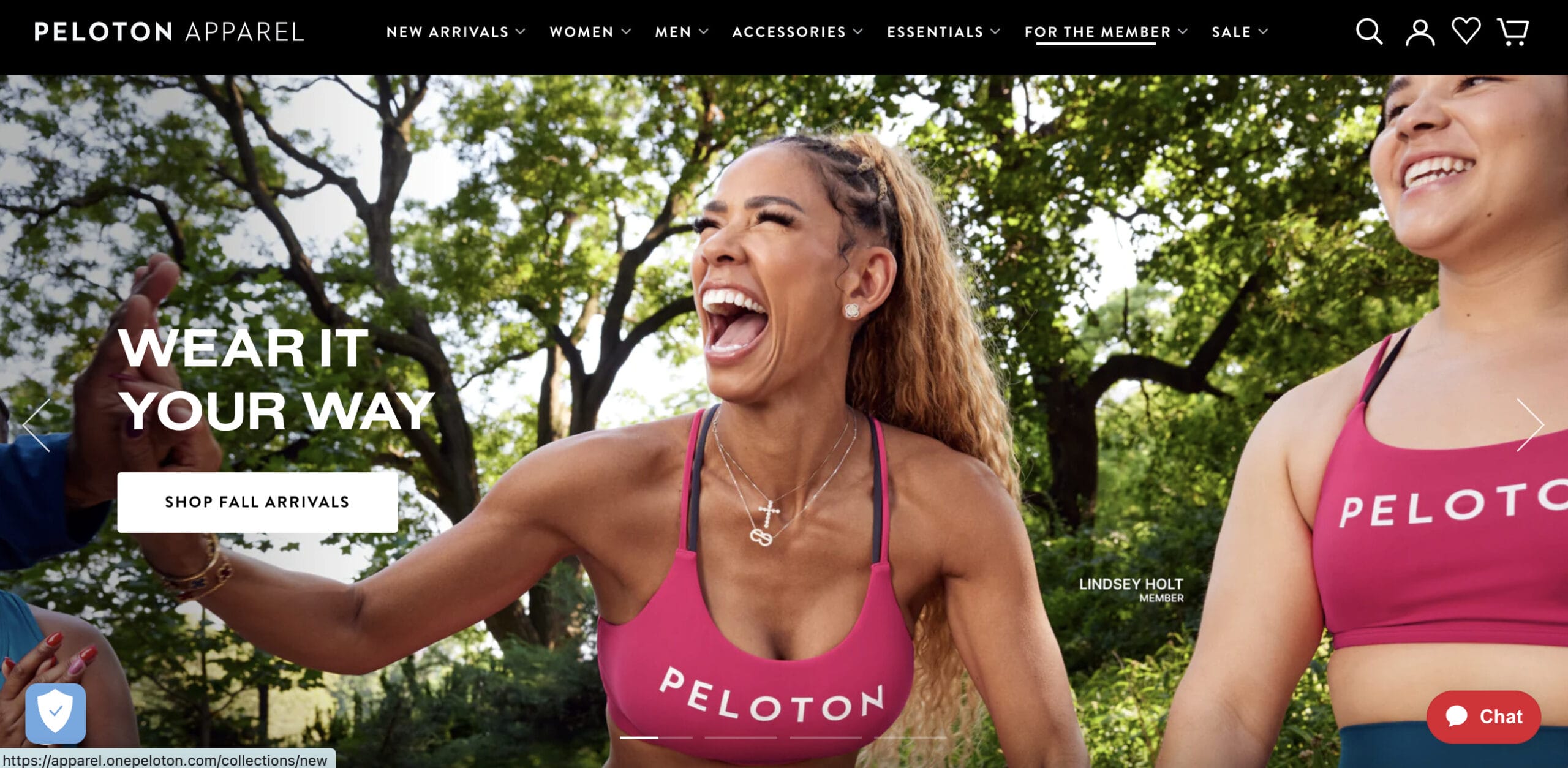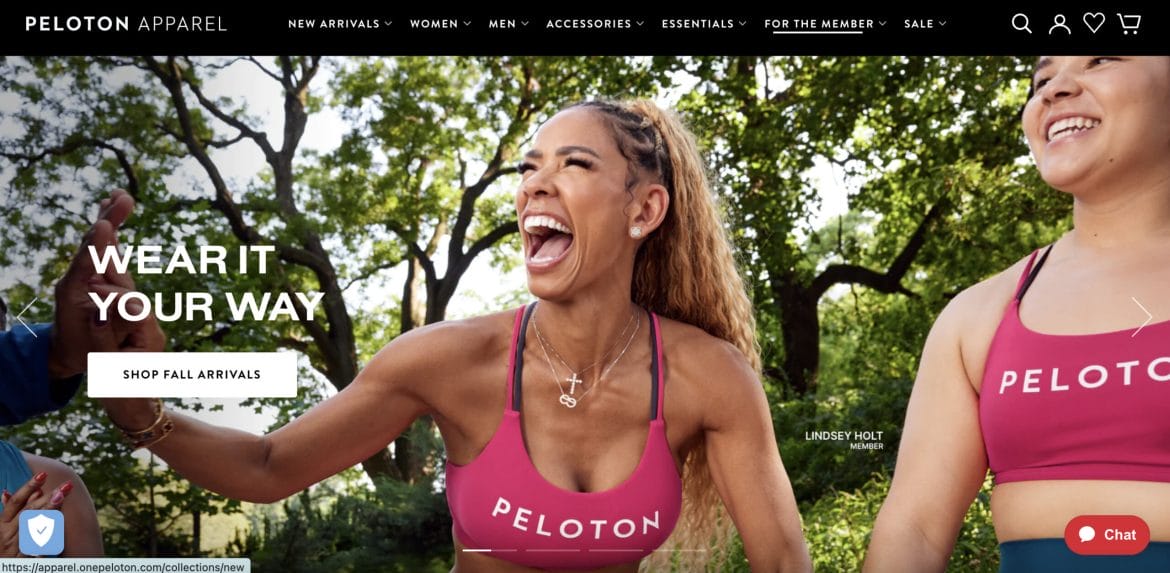 In addition, a new Peloton campaign highlighting instructors appears to be on the way. A new interview published in Marketing Dive with Peloton's Director of Marketing Oliver Snoddy sheds light on potential shifts in approach following Peloton's recent rebranding efforts:
Peloton also plans to layer in a stronger focus on its instructors — which it has centered its marketing around in the past — for a new spot slated to arrive later this month. The forthcoming spot is intended to again mark a shift by the brand by steering away from traditional tactics around marketing its instructors, which typically would entail seeing them through the screen of a bike, to find a new way to capture their energy.
Peloton has frequently spotlighted instructors in advertising campaigns in the past; however, they are often portrayed in direct relation to a Peloton hardware device such as the Bike, Tread, or Row. This recent interview suggests that Peloton is aiming to shift how they market their instructors to potential customers.
Snoddy reveals that this is a direct result of Peloton's rebranding efforts:
"It's very much an evolution of the spot in May," Snoddy said. "Again, the emphasis is on taking what's real and finding a better way to communicate that feeling."
You can read the complete interview with Snoddy via Marketing Dive, and you can shop the latest Peloton Apparel arrivals via the website.
---
Want to be sure to never miss any Peloton news? Sign up for our newsletter and get all the latest Peloton updates & Peloton rumors sent directly to your inbox.