Peloton has launched a new advertising campaign featuring instructor Tunde Oyeneyin. The spot is called "Yes. I. Can." and Peloton shared the news via the central @OnePeloton Instagram page:
YES. YOU. CAN.
inspired by @tune2tunde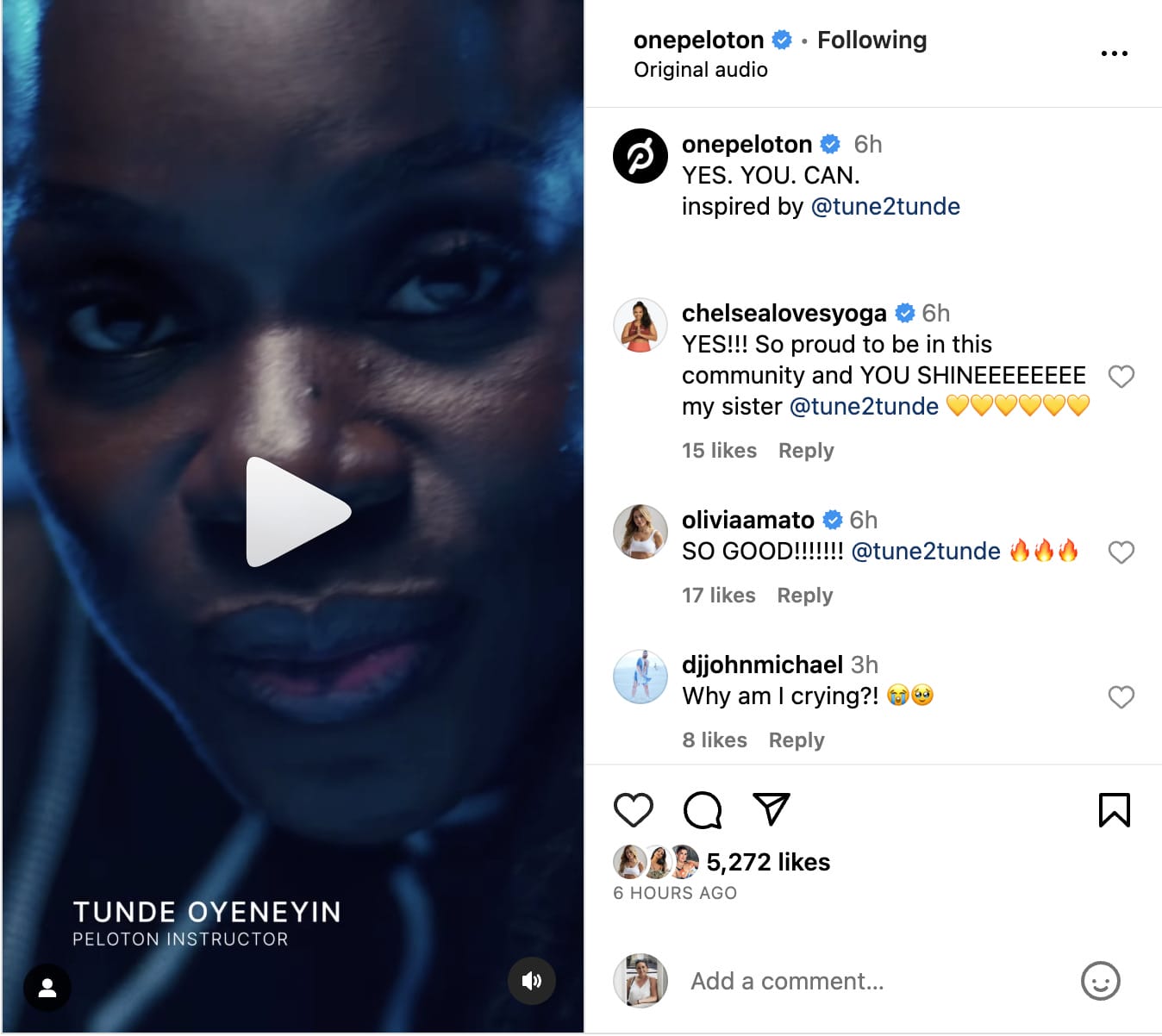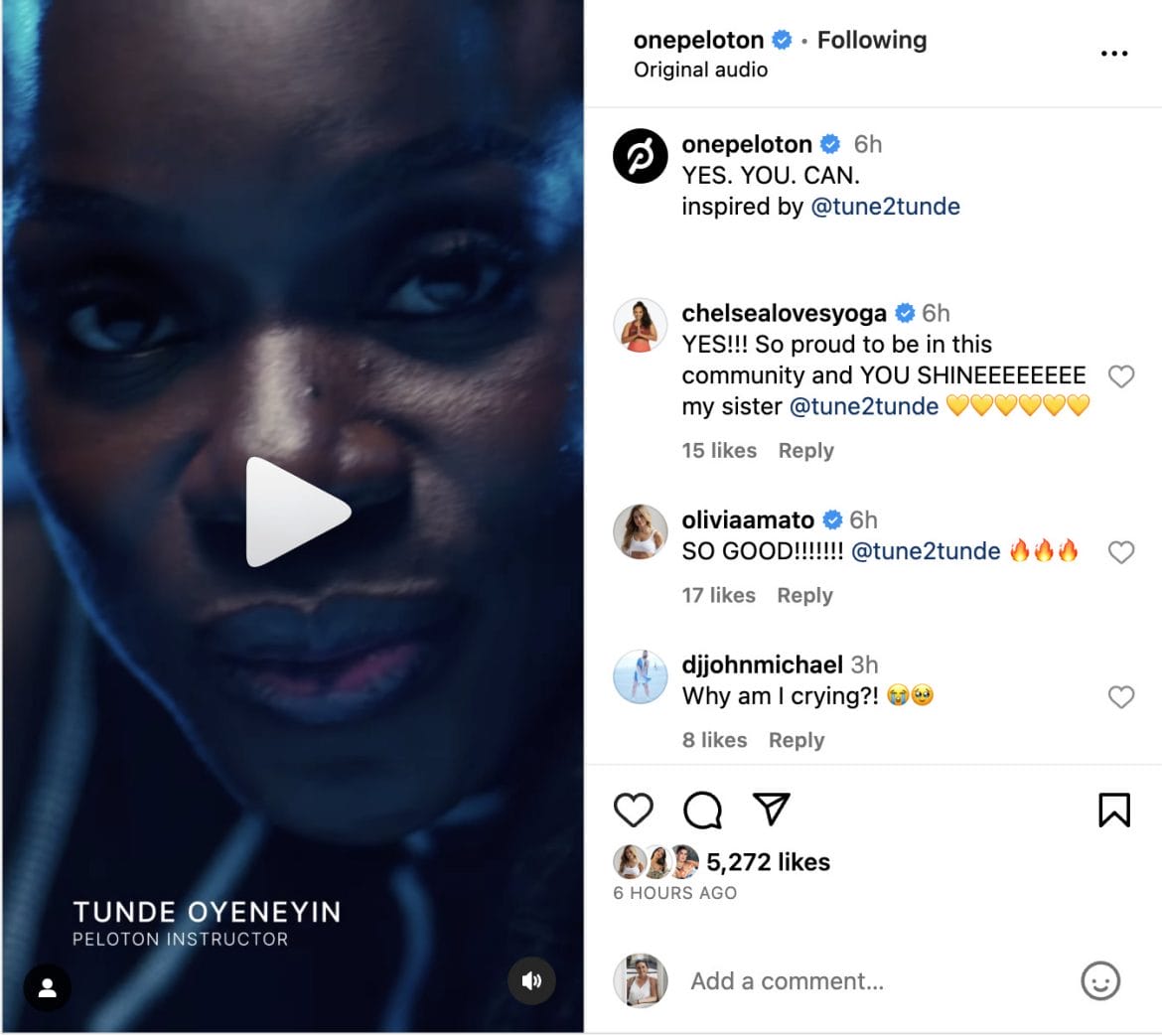 You can watch the complete 60 second commercial via YouTube.
The video starts with the sound of an alarm clock and Tunde saying "Hey, wake up." People are shown starting their days – on the Bike, Tread, and using the app. Tunde provides words of encouragement as the members conquer their workouts. The ad closes with Tunde proclaiming: "Yes I can, yes I must – watch me."
Tunde Oyeneyin said the following about the new commercial:
"Words are powerful, especially the ones we say to ourselves. In this campaign, we showcase the real conversations Peloton instructors have with our Members every day that help them push their self-doubt and negative talk aside by embracing the power of movement. I want every Peloton Member and future Member to know they have authority over their fitness journey by simply changing their inner narrative to 'Yes I Can'."
We recently shared that Peloton was planning on launching a new campaign highlighting Peloton instructors – and this latest ad appears to be what was alluded to. There could potentially be more campaigns in the works as well.
Another change with this campaign, which was started with the brand relaunch of Peloton in May, is that it shows what look to be real people, in real homes, working out. This is compared to the old advertisements which showed people in mansions with dedicated, pristine Peloton rooms.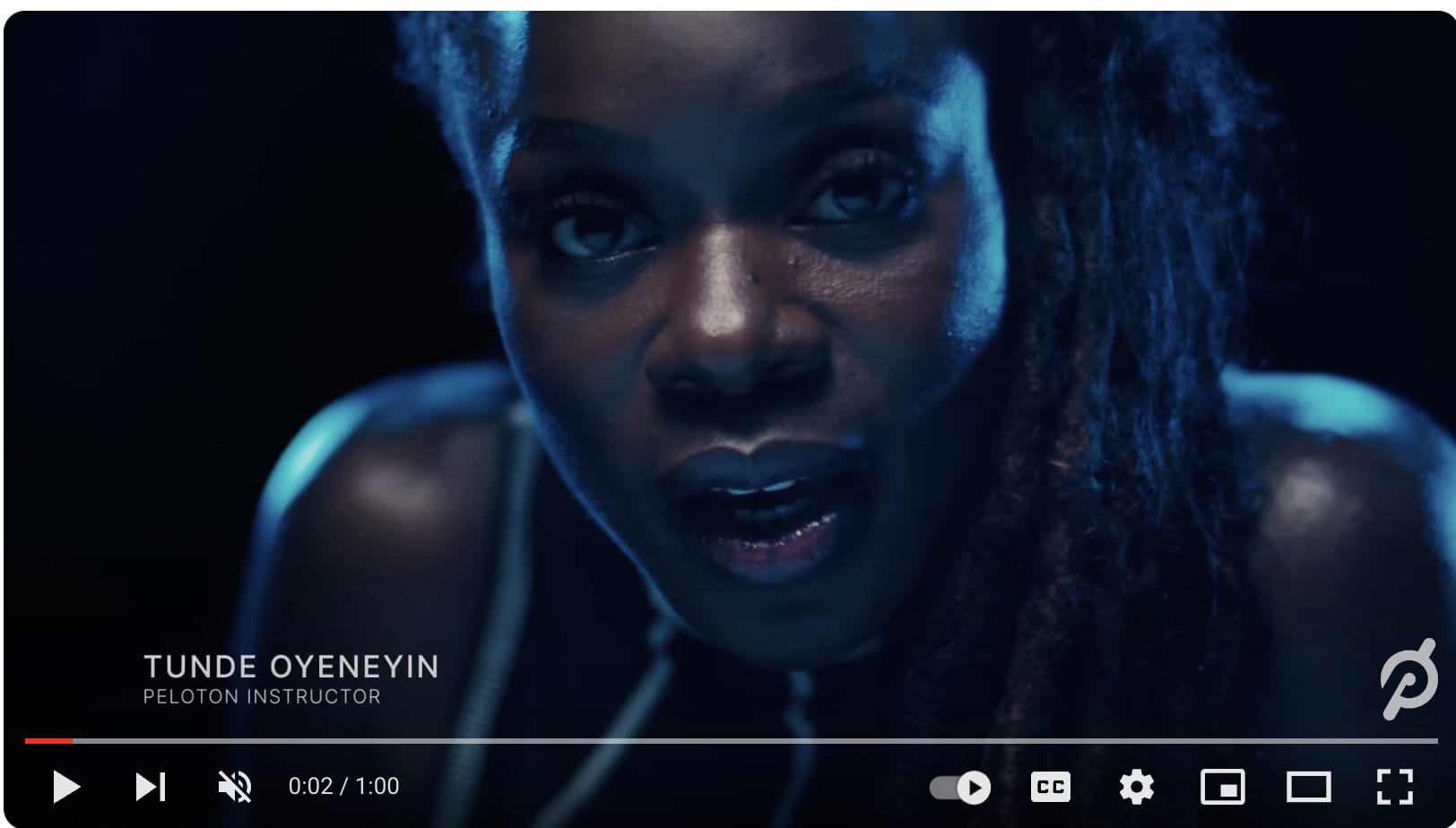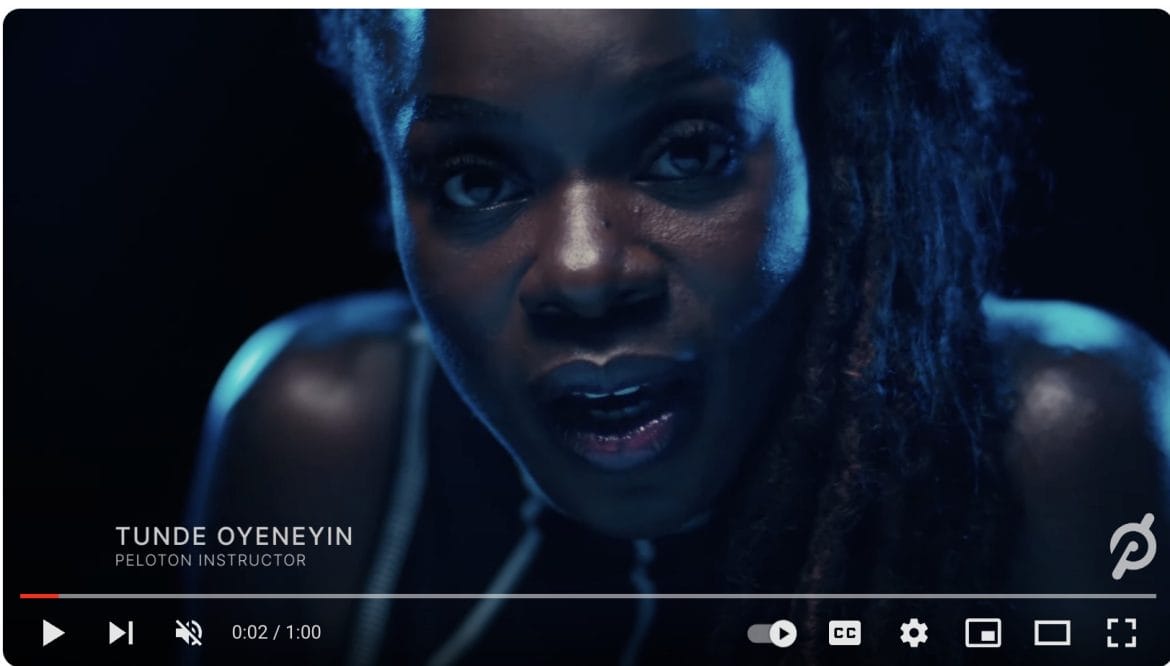 Peloton also provided additional information about the new advertisement:
Today Peloton is launching its latest North American creative campaign, Yes I Can, which showcases the critical role that Instructors play in motivating and empowering people everywhere to reach their individual fitness goals.
Peloton Instructor, Tunde Oyeneyin, inspired the campaign with her motivational words from a strength class she taught earlier in the year "Yes I can. Yes I must. Watch me." Tunde, who has personally struggled with self-esteem issues, grief, and setbacks, emboldens Members, and consumers at large, to believe in themselves and embody the Yes I Can mindset.
According to Peloton the spot was inspired in part by Tunde's 20 minute Upper Body Strength class from January 29, 2023.
The advertisement was produced in collaboration with Stink Studios and will appear on television, social media, streaming audio and video, and digital advertisements in the United States and Canada beginning on September 12, 2023.
What do you think of Peloton's new "Yes. I. Can" advertisement?
---
Want to be sure to never miss any Peloton news? Sign up for our newsletter and get all the latest Peloton updates & Peloton rumors sent directly to your inbox.