Peloton instructor Andy Speer and Peloton Guide Project Manager Jon Cilley recently held an AMA ("Ask Me Anything") conversation on Reddit, where they answered a number of questions and shared interesting details about the future of strength at Peloton.
One especially notable development is that Apple Watch support will be launching for the Peloton Guide in summer 2022. Apple Watch integration (where you can use the Apple Watch as a heart rate monitor for the Peloton Guide) has been a longtime and highly requested feature from Members, and Peloton only brought this to Bike and Tread devices in March. Though the feature is not yet available for the Guide, Jon specifically mentioned twice that it was coming this summer. Below are his exact comments from the Reddit thread:
"I'm happy to announce that Apple Watch support is coming this Summer."
"There are a ton of features coming soon for the Guide, but one that we're happy to give you some visibility on is Apple Watch. Today members can connect a variety of bluetooth enabled heart rate monitors to their Guide — as well as the Peloton Heart Rate Band — to get their Strive Score. However, we have heard the feedback on Apple Watch and are excited to announce that support for it will be coming this summer to Guide!"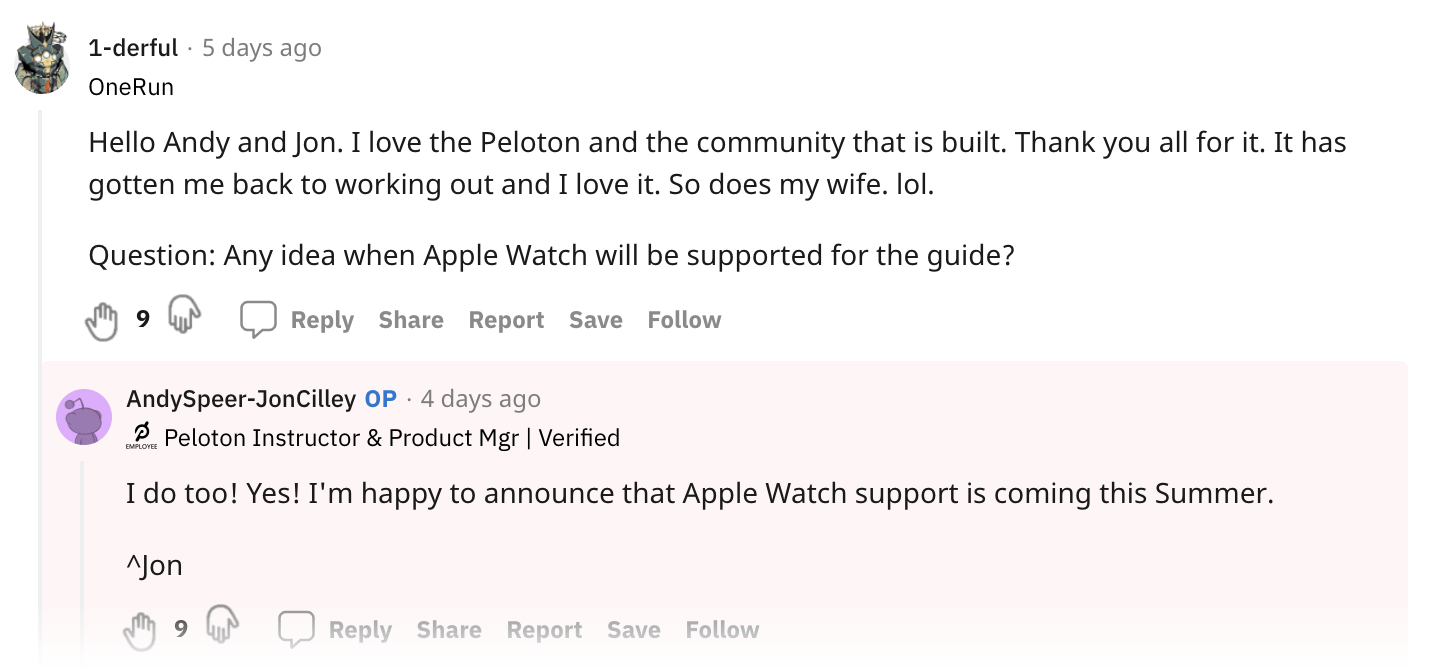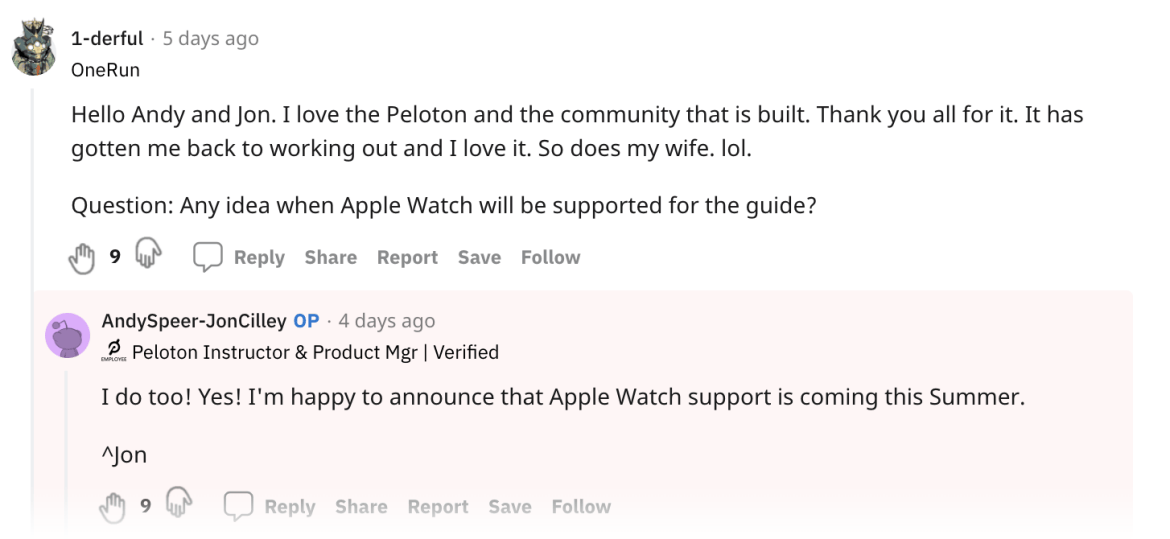 Andy and Jon teased other additions and changes coming to the Guide in the future.
In addition, Andy confirmed that there will be a Total Strength 3 program someday, stating: "I don't have a timeline on TS3, but it will be here at some point in the future."
The Total Strength 2 program launched in December of 2021 as a sequel to Total Strength, Andy's original strength program from 2019. Total Strength 2 was the first sequel program, coming before Emma Lovewell's Crush Your Core 2. There is even a German language Total Strength program that recently launched. You can find the list of all available programs in our guide.
If you're interested in learning more about the Peloton Guide, be sure to check out our hands-on overview article.
---
Want to be sure to never miss any Peloton news? Sign up for our newsletter and get all the latest Peloton updates & Peloton rumors sent directly to your inbox.