Update – Peloton has officially announced the feature, and as of May 4th, the feature has started rolling out to all members.
Peloton appears set to launch a new feature for their scenic rides and runs (Update – we've added more details, some screenshots, and a quick video since originally posting).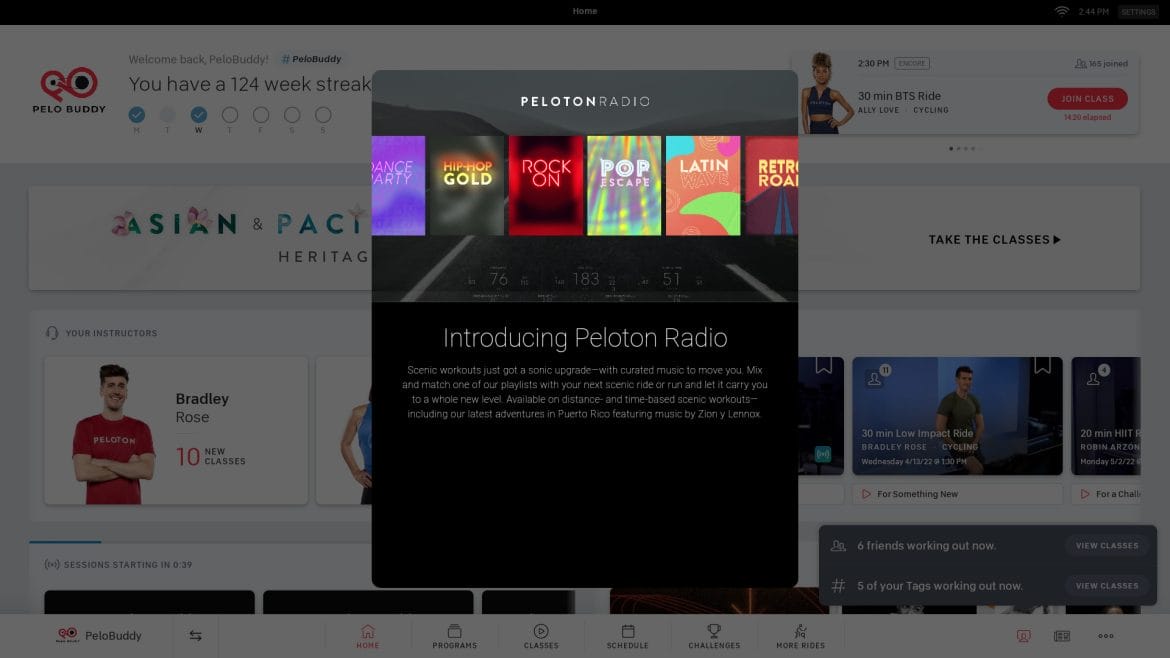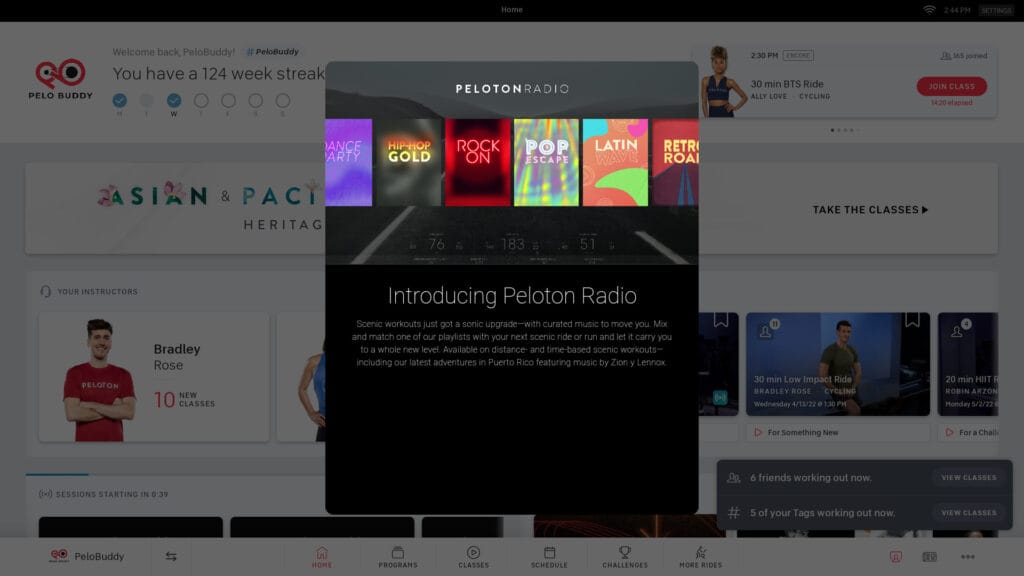 Called "Peloton Radio" (or "Scenic Radio"), this new feature will allow members to pick their playlists to ride or run to while on scenic Peloton classes.
At this point, we're only hearing it will be available for scenic classes. No word on when or if Peloton might allow you to ride or run to your own playlists on a regular instructor led class – which is a much-requested (and hotly debated) feature.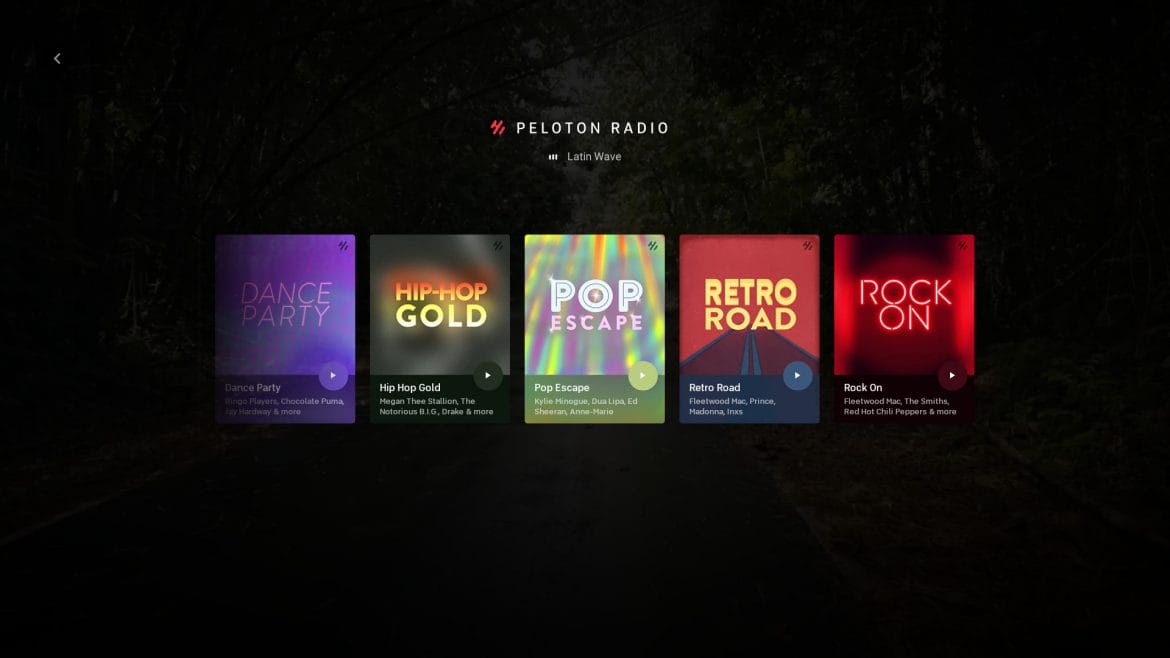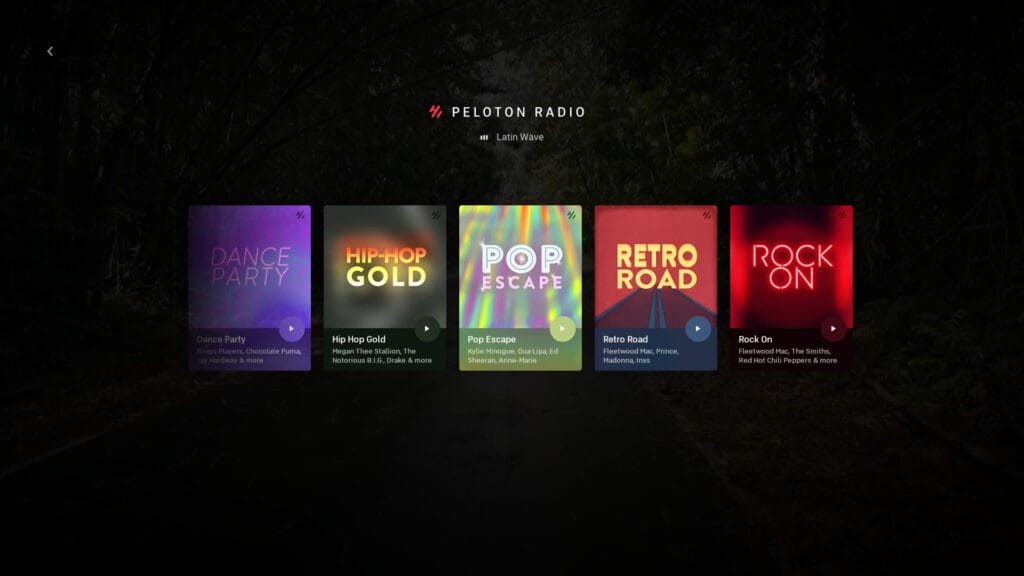 Since publishing, we've now learned Scenic Radio will give you a set lists of different playlist you can pick from to listen to while on your scenic ride or run. Initial reports indicate there are 6 different playlists, or radio stations, you can pick from. You have the same list of 6 choices no matter which scenic classes you are in. These new radio stations will show up on both the timed & distance scenic classes – but not the guided instructor led ones.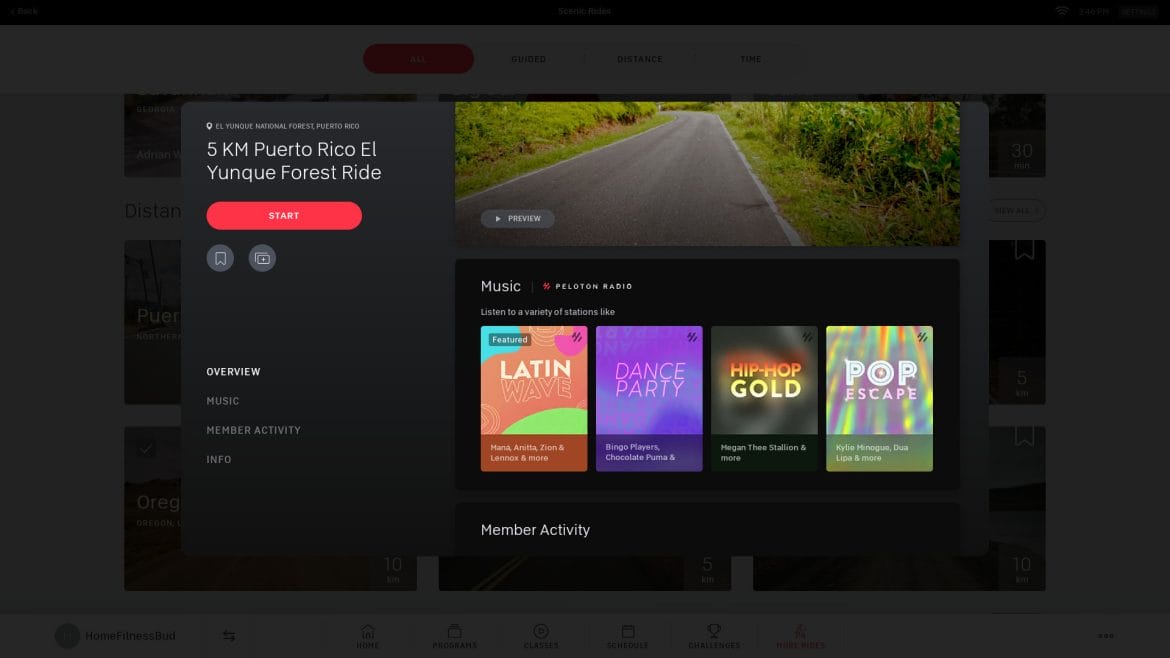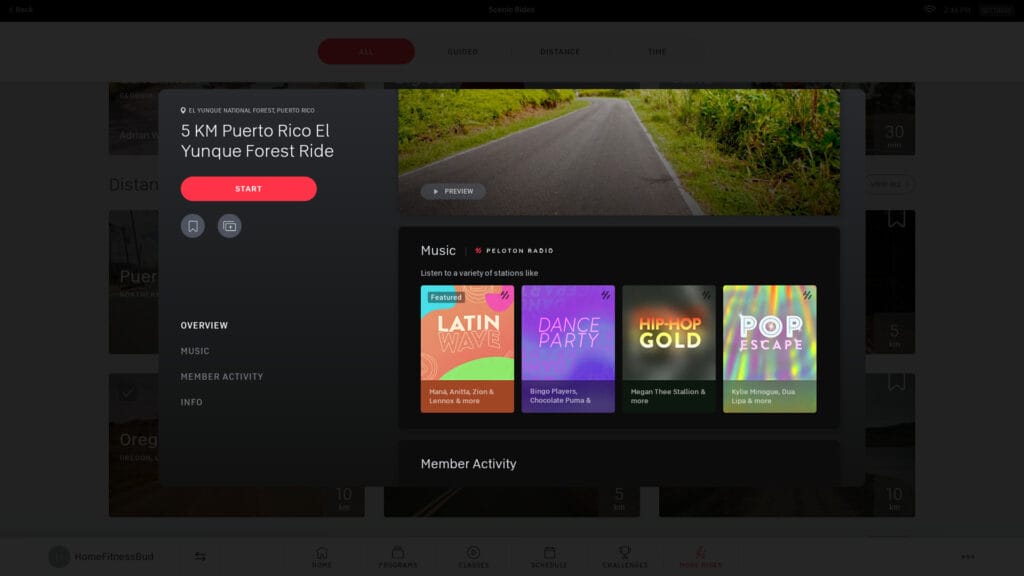 This feature will be rolling out to both the Bike & Tread, and both device types use the same 6 radio stations (though we're sure more might be added in the future).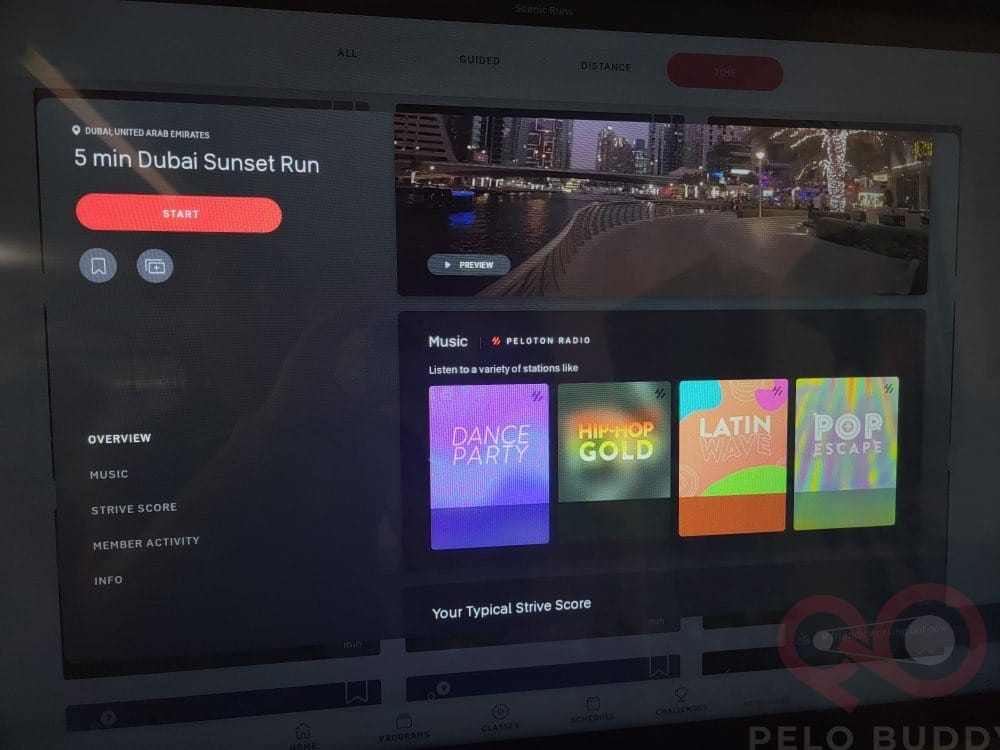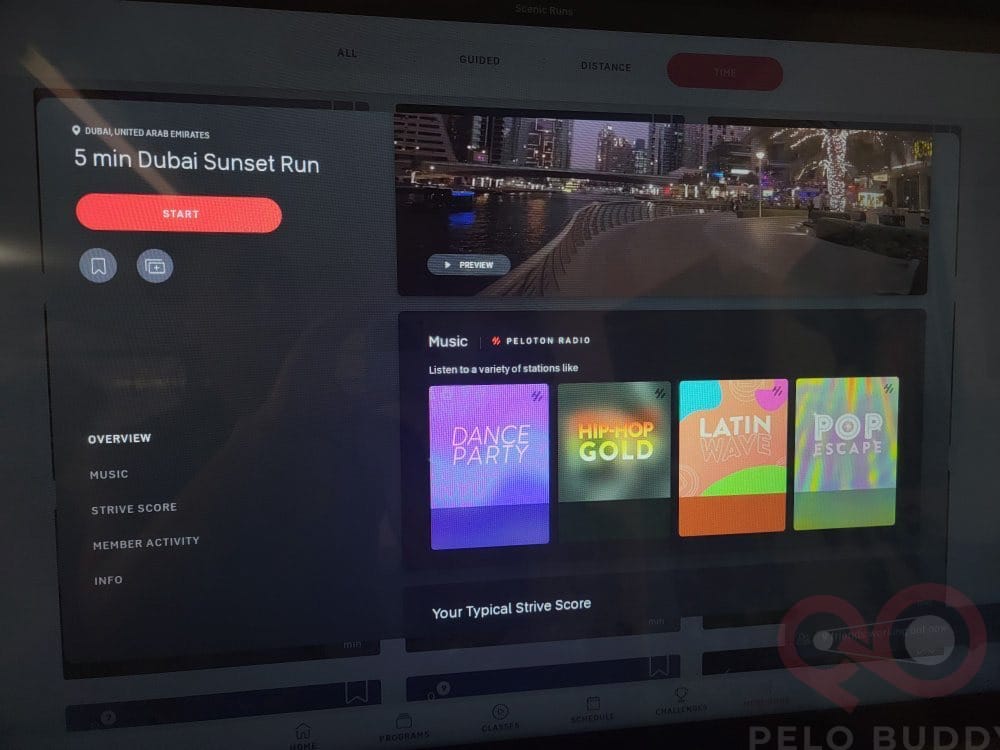 You are unable to skip specific songs on whatever playlist you are listening to – though you are able to change stations/playlists during a class if you want – you simply click on the radio station name on the left hand side of the screen and can jump to another playlist.
Once this radio station feature rolls out, you will not be able to listen to the old lists of songs that used to be tied to each class – you'll either have to pick a playlist to start your class, or be defaulted to one playlist which you can change.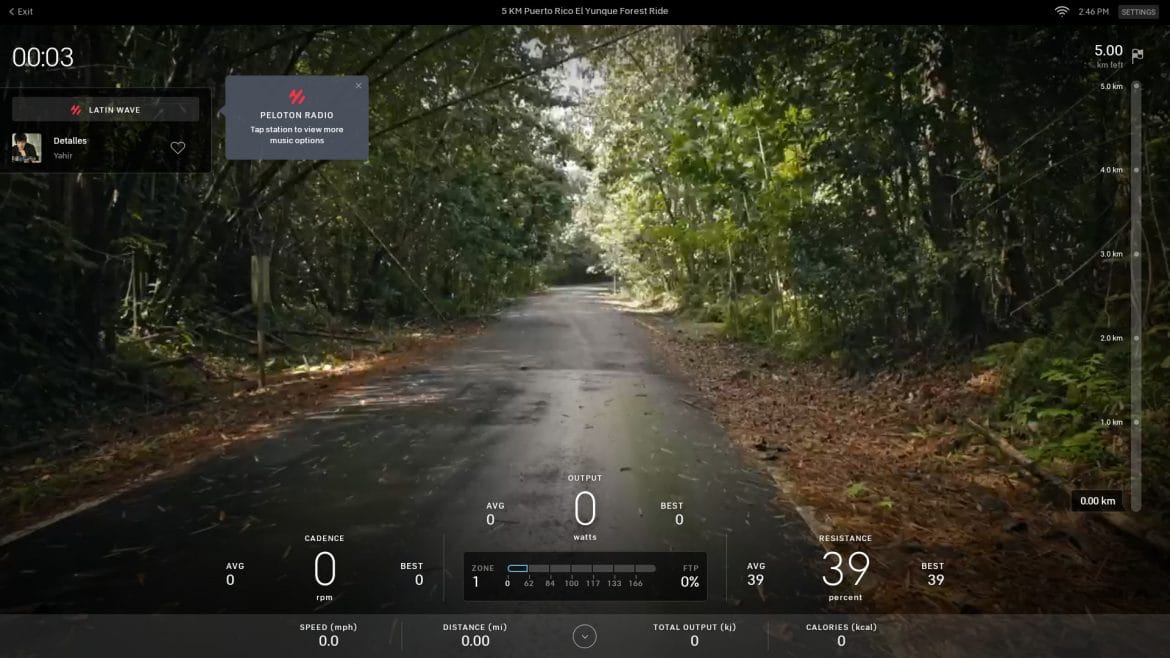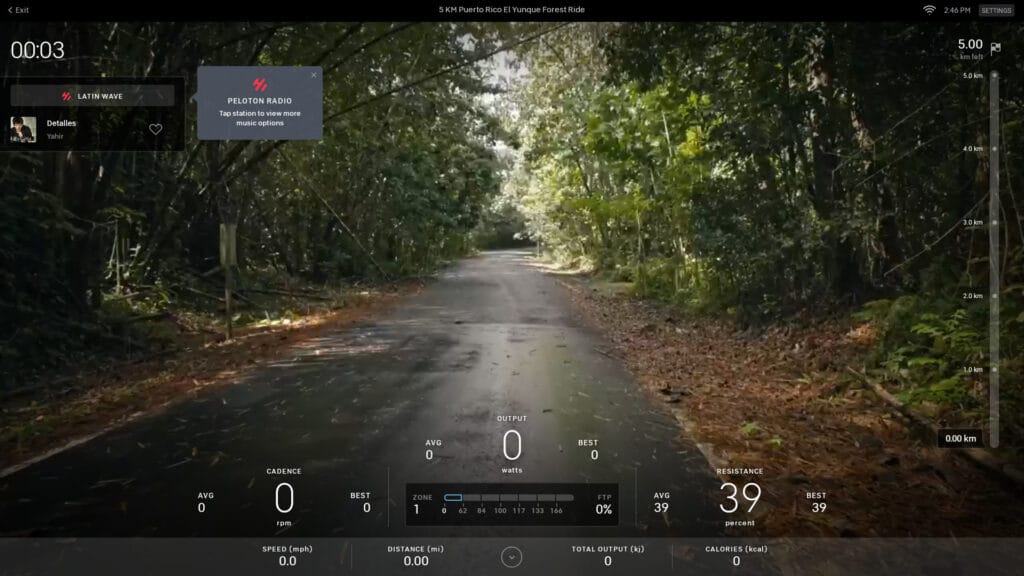 You can see a quick video of changing stations below (or here on YouTube).
We previously stated that if you could pick your own custom playlist (rather than from a list Peloton provides, which we thought would be the most likely scenario), that playlist would have to live on Spotify or Apple Music, based on Peloton's previous integrations like Track Love.
As for when Scenic Radio will launch? Well, Peloton Homecoming is just over two weeks away (from May 13th – 14th), so this could be one of their announcements made during the Keynote or other panels. Depending on what other announcements Peloton has lined up for Homecoming (Peloton Rower?, or possibly exact opening dates for the studios?), Peloton could release this before Homecoming [Update – Peloton ended up releasing this more widely on May 4th].
We have heard of a few people who have access to this feature now, so it's either a slow roll out, or a limited beta before full release. Thanks to @kdpalmer_fit on Instagram for sharing these images with us.
Peloton first launched their new scenic ride & run experience almost exactly one year ago as part of their announcements during the keynote at Peloton Homecoming 2021. Unfortunately for app users, this new experience has been locked down to only bike & Tread owners. Though, this past week Peloton did introduce their first ever scenic meditation, which is available to all members.
Earlier this week, Peloton released their newest set of guided scenic classes, which featured classes in Puerto Rico led by Mariana Fernandez.
Would you take advantage of this feature once it is made available?
---
Want to be sure to never miss any Peloton news? Sign up for our newsletter and get all the latest Peloton updates & Peloton rumors sent directly to your inbox.