If you've been following Peloton instructor Tunde Oyeneyin's social media as of late, you may have noticed she's posted a lot about running lately. If you thought she might be training to be a Tread instructor – she recently set the record straight.
In the pre-show of a recent cycling class, Tunde made an "announcement" regarding the potential of her teaching Tread classes:
I'm so excited to announce that I am NOT. Why would I do that to us? Isn't what we do together enough already? Let me just have running be a hobby.
Tunde posted the clip to Instagram with the caption:
The question so many of you have been asking… 🎉🎉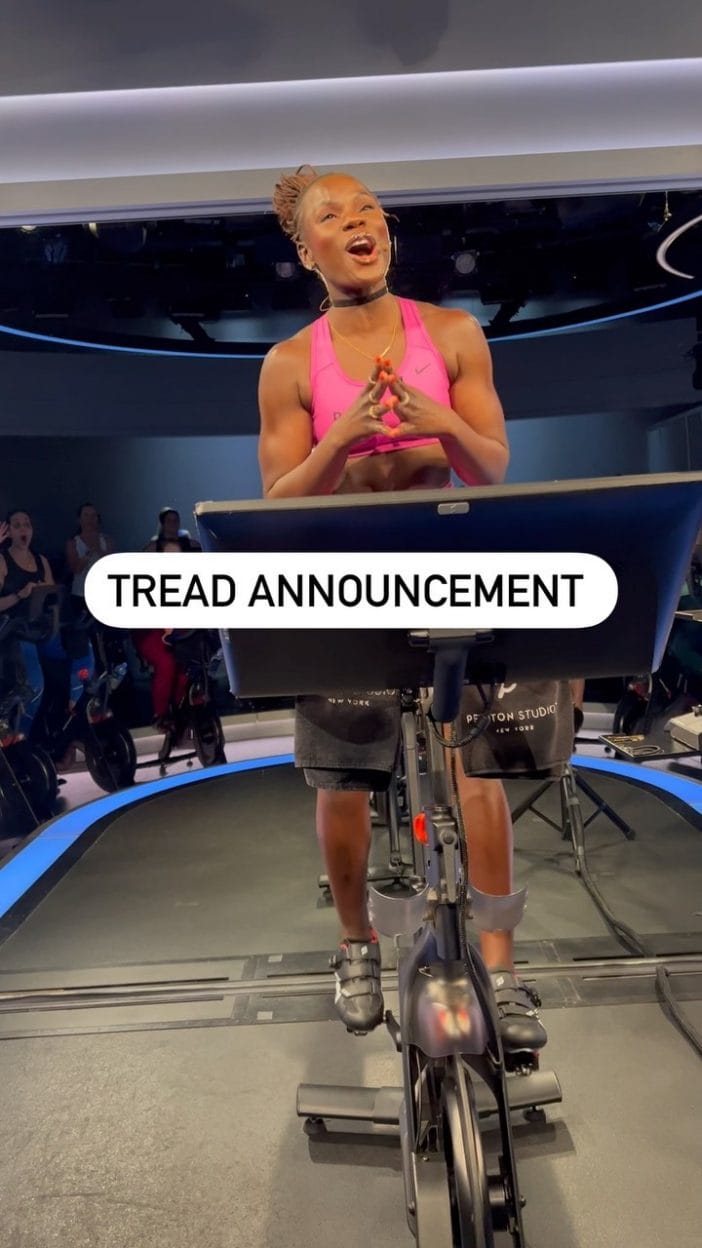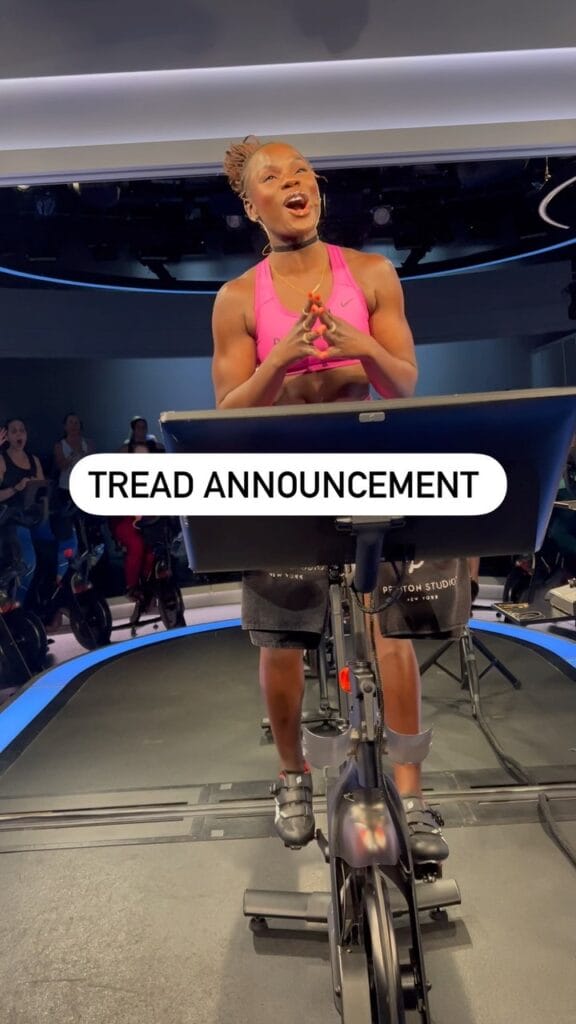 Though she could be attempting to divert speculation, it seems unlikely that Tunde will join the Tread team anytime soon.
Tunde was recently announced as a full strength instructor – meaning that she now teaches full body, lower body, upper body, and core. She previously solely taught upper body strength classes, in addition to all her cycline and bike BootCamp classes.
A number of existing Peloton instructors have recently added the Tread to their portfolios, and Tunde is not the only instructor who has felt the need to clarify that they are not joining the running team. In 2022 Cody Rigsby explained that while he'd been running more, he would not be coaching Tread classes.
However, we do expect a new Tread instructor in the near future. Mariana Fernandez is rumored to be teaching Tread classes soon.
Are you disappointed by Tunde's "announcement"? Would you like to take a running class taught by Tunde?
---
Want to be sure to never miss any Peloton news? Sign up for our newsletter and get all the latest Peloton updates & Peloton rumors sent directly to your inbox.