Peloton's next artist series will feature the music of hip hop legend Tupac Shakur, known also by his stage name 2Pac. Peloton officially announced the series via Instagram:
Rapper. Poet. Actor. Activist. Legend. ⭐ The legacy of @2pac lives on in a new Artist Series that breaks boundaries and crosses disciplines.
The series will launch on Thursday, April 27 and will include six classes across six modalities. You can find the complete class list below:
2Pac / Tupac Peloton Classes & Schedule & Workouts – Featured Artist Series
30 min. 2Pac Full Body Strength – Adrian Williams – 4/27/23 @ 10:00am ET [On-Demand]
20 min. 2Pac Shadowboxing – Kendall Toole – 4/27/23 @ 12:30pm ET [On-Demand]
30 min. 2Pac Full Body Yoga Flow – Chelsea Jackson Roberts – 4/27/23 @ 6:30pm ET
30 min. 2Pac Walk – Marcel Dinkins – 4/27/23 @ 7:00pm ET
30 min. 2Pac Ride – Tunde Oyeneyin – 4/27/23 @ 7:00pm ET
20 min. 2Pac Row – Ash Pryor – 4/27/23 @ 7:30pm ET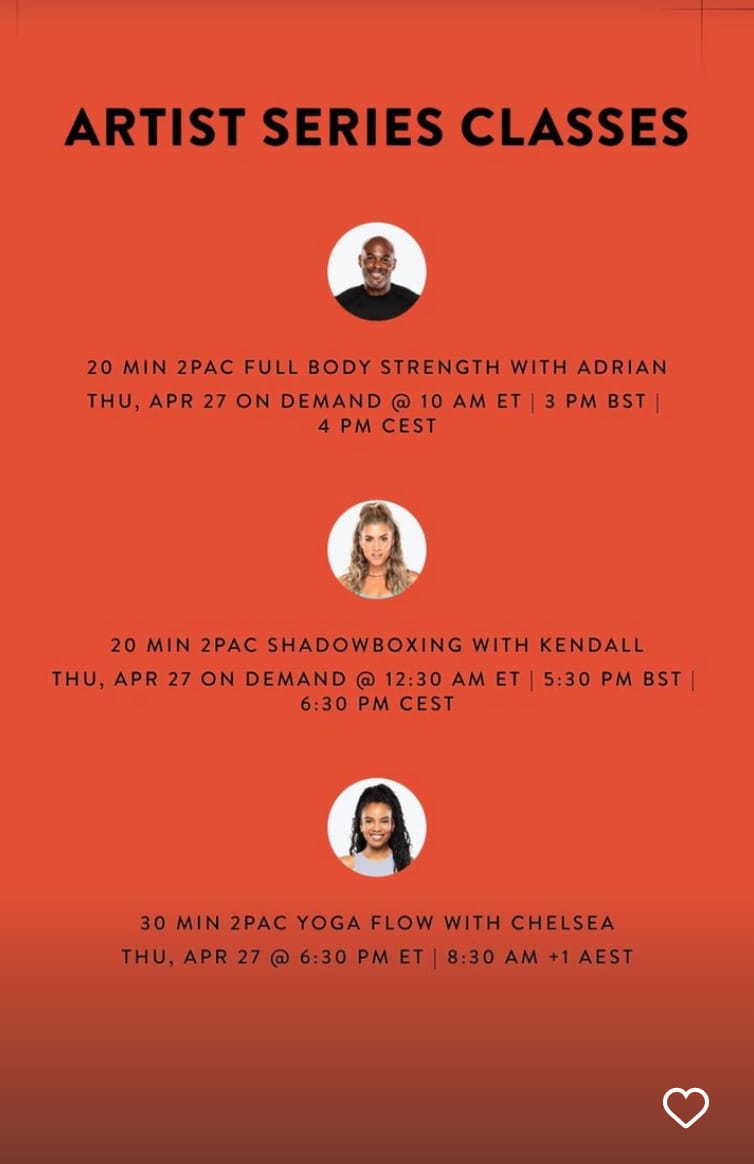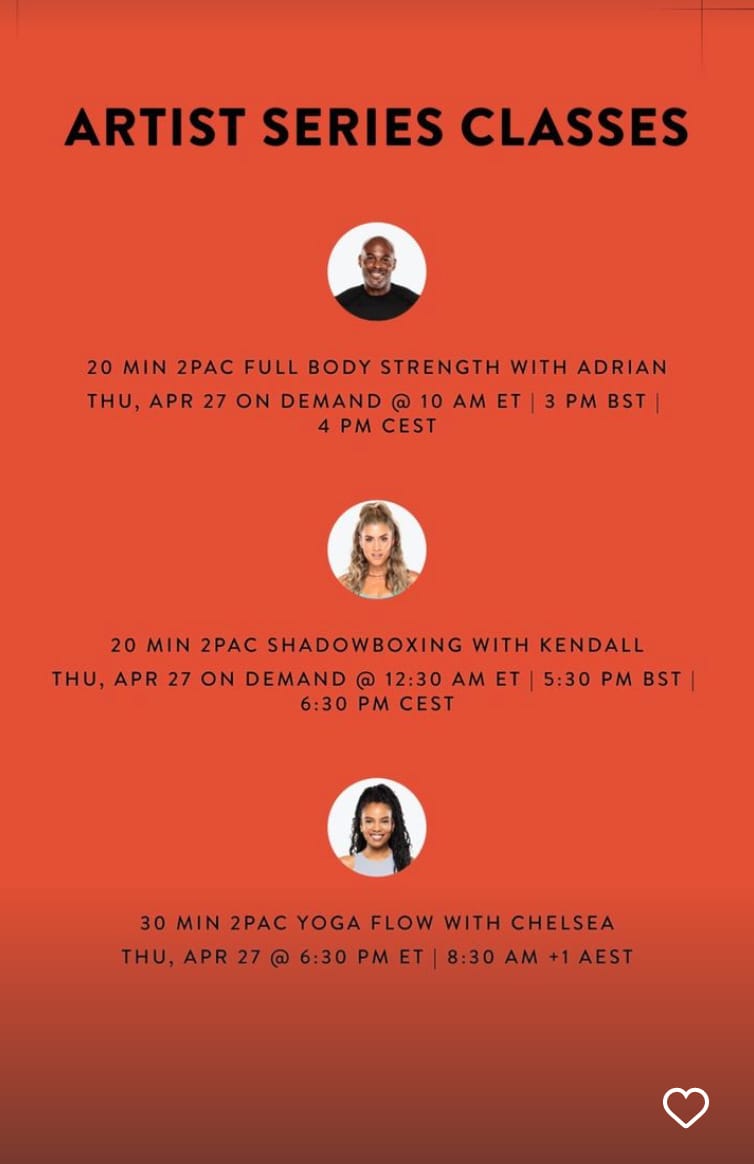 Note that Adrian Williams recently shared that he is recovering from surgery and will be taking time off the schedule. However, his class is a pre-recorded on demand drop and was likely filmed a couple of weeks ago.
We first reported this series was on the way last month, when Peloton added new artist series classes throughout the month of April to the studio booking site. Note that there was originally a De La Soul artist series scheduled for April 20, but Peloton never made an official announcement regarding the series; the classes that were originally designated as De La Soul classes were left as hip hop classes. It is currently unclear whether that artist series will be rescheduled for another date.
Members will receive an artist series badge for completing any of the 2Pac classes. If you're interested in acquiring other badges, check out our guide.
To browse previous Peloton artist series, you can check out the complete list via our site.
Will you be opting into the 2Pac artist series?
---
Want to be sure to never miss any Peloton news? Sign up for our newsletter and get all the latest Peloton updates & Peloton rumors sent directly to your inbox.