The "Shop the Class" feature – which is a pop-up alert at the end of class that allows members to shop the instructor's apparel – is now rolling out on the Peloton Tread. Peloton shared the news via Instagram:
Did you hear? Shop the Class is now available in select walking & running classes so if you love @milamariana & @oliviaamato's looks, now you can shop on the run. Now that's cardio we can get behind.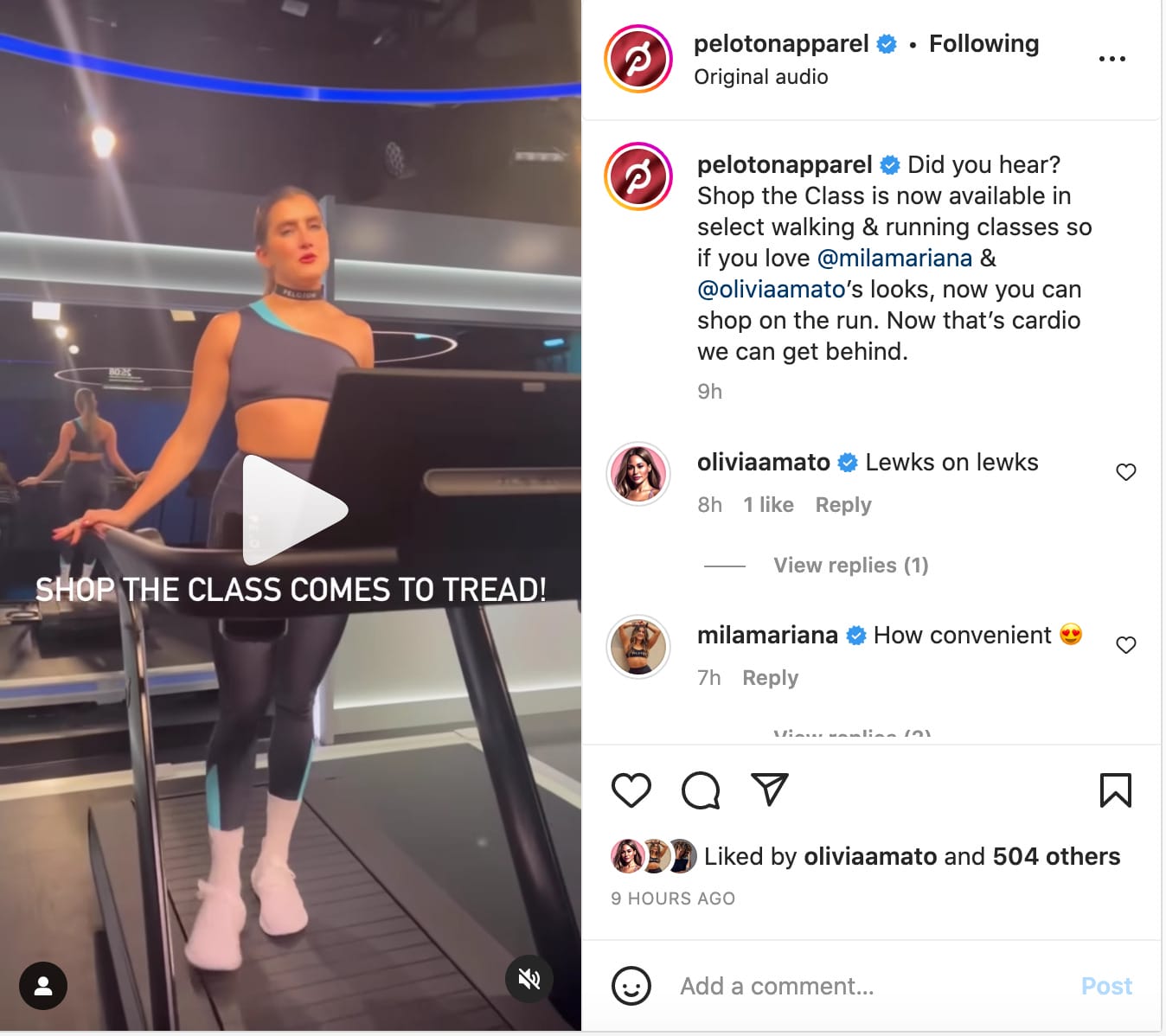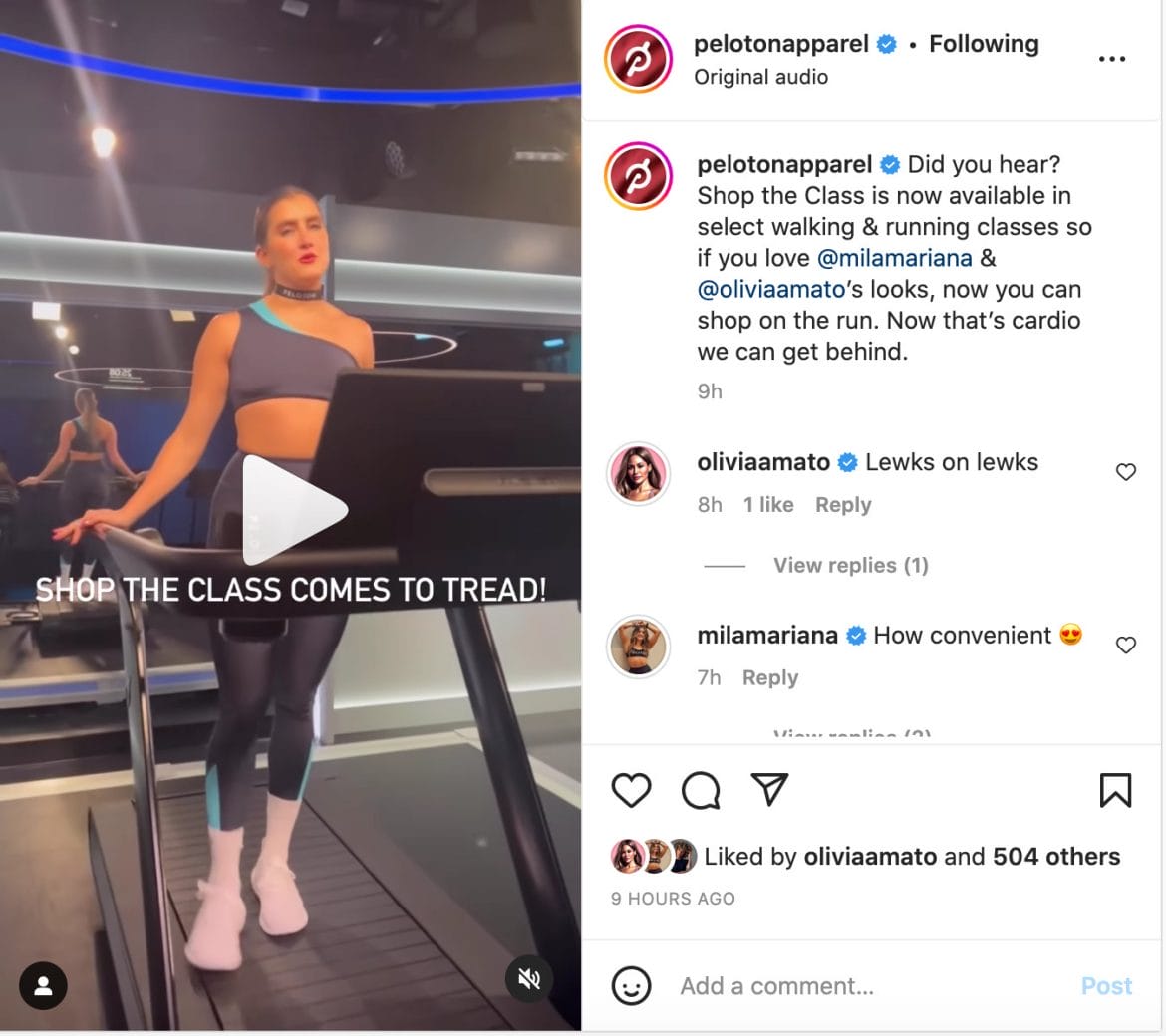 In case you missed it, this new feature began appearing on select cycling classes last month. During the cool down portion of the class an alert appears on the left-hand side of the screen between the music bar and the feed bar. The alert reads "Shop [the instructors'] Look," with a message to click the button to send the look to your email.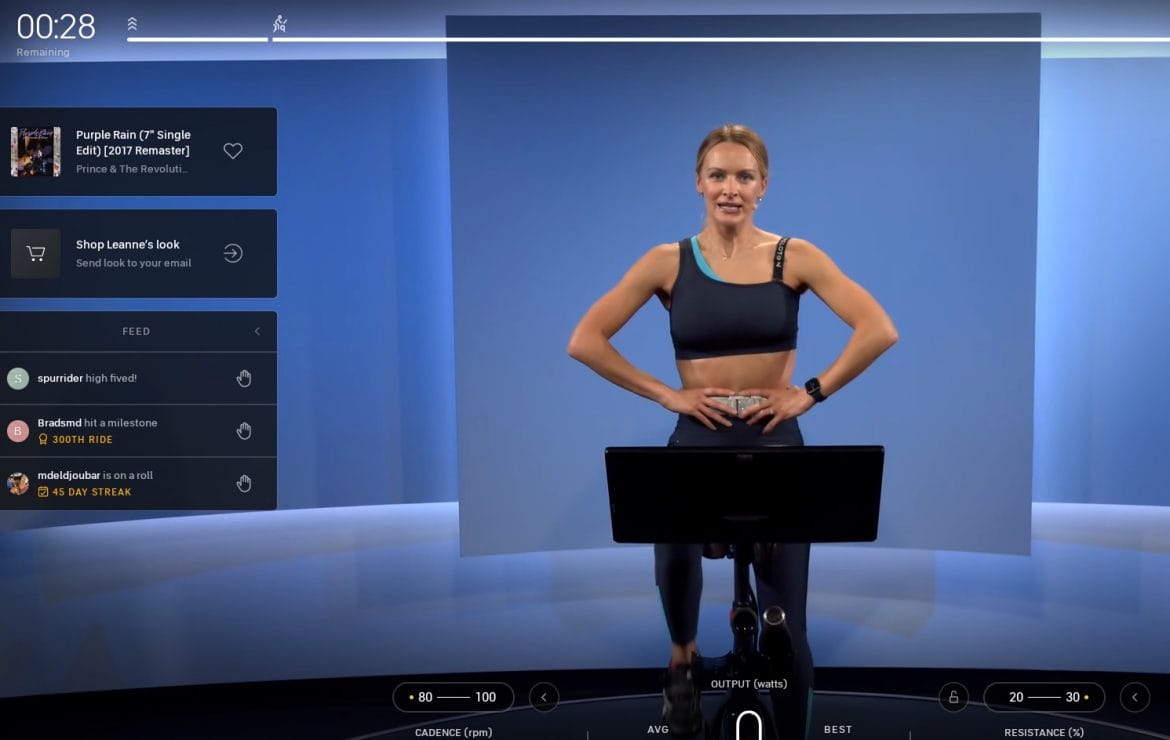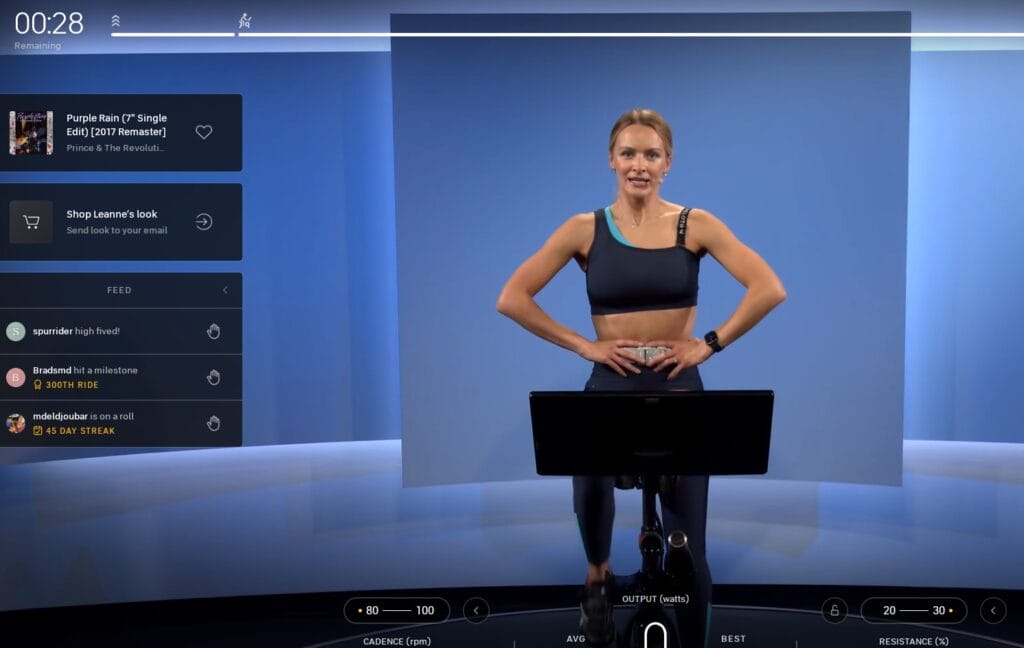 Once you click the button, the alert instructs you to check your email for the message, and the pop-up goes away. The email arrives almost immediately, the subject line reading: "Instructor-approved pieces you love." The email provides links to the items worn by the instructor in class.
Until being added to the Tread, the feature was only available on the Peloton Bike & Bike+; not the app or the web browser. Note that the feature does not appear for every class – only select classes. So far, it seems to be active in classes in which the instructor is wearing entirely Peloton Apparel.
A new Peloton patent from this past summer hinted these kind of features could be on their way, as it specifically mentioned pop-up notifications on the leaderboard.
Members have had mixed reactions about the "Shop the Class" feature (sometimes also called "Shop the Look") on social media. Some feel that it is an unnecessary advertisement, while others find it helpful in shopping for the Peloton Apparel pieces they love most.
Have you seen this new feature in any recent classes? What are your thoughts on "Shop the Class"?
---
Want to be sure to never miss any Peloton news? Sign up for our newsletter and get all the latest Peloton updates & Peloton rumors sent directly to your inbox.