Peloton instructor Jess Sims is returning to ESPN'S College GameDay Broadcasting team for the 2023-2024 football season. Jess debuted in her first season with College GameDay last year and is returning, with the first game taking place on Saturday, September 2 in Charlotte, North Carolina.
For those unfamiliar, College GameDay is an ESPN pregame football show that airs live on Saturday mornings throughout the college football season. The broadcasting team travels to a new campus each weekend and covers games happening across the country.
Of course, this means that Jess' signature Tread Bootcamp series – Saturday 60 – which typically takes place live at noon Eastern on Saturdays, will transition to a pre-recorded on-demand drop (likely labeled on the upcoming schedule as a premiere class) for the duration of the college football season.
However, since Saturday 60 classes have now been opened up to in-person participation from members, Peloton will actually tape the classes in the studio every Monday. The first class is already on the studio booking site for September 11 at 12:00pm ET – but it is labeled with the note "pre-record," indicating that the class will not air live.


As of publishing time there are also classes scheduled for September 18 and October 2, both taking place at 2:00pm ET. All classes are currently full.
Jess recently shared a video to Instagram with additional information:
EXCITING NEWS, Y'ALL. Watch til the end
The next few months I'll be on the road with @collegegameday (and can't wait to see y'all across the country!) ANDDDDD I am so excited to say that new #saturday60 classes WILL continue to be premiering weekly on Saturdays AFTER we record them IN STUDIO WITH MEMBERS ON MONDAYS!!!! I'm so grateful to have your energy, so make sure you look for the #saturday60 on the schedule on Mondays and sign up! Even after today's hideous one 😩😵‍💫🫣 OH! And I'll be putting out a google doc like last year where you can input your milestones for shout outs so be on the lookout for that ❤️ love y'all!!!!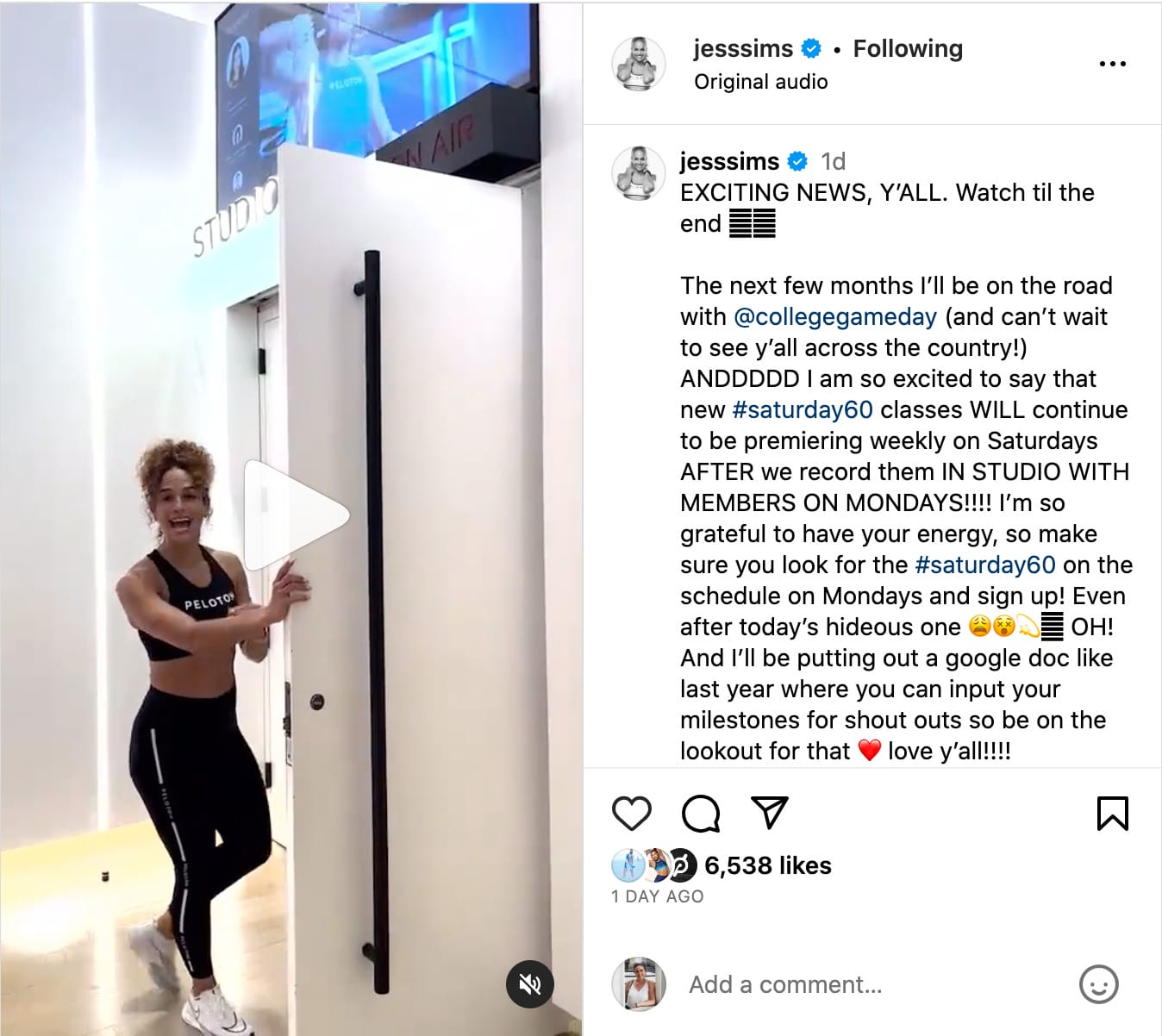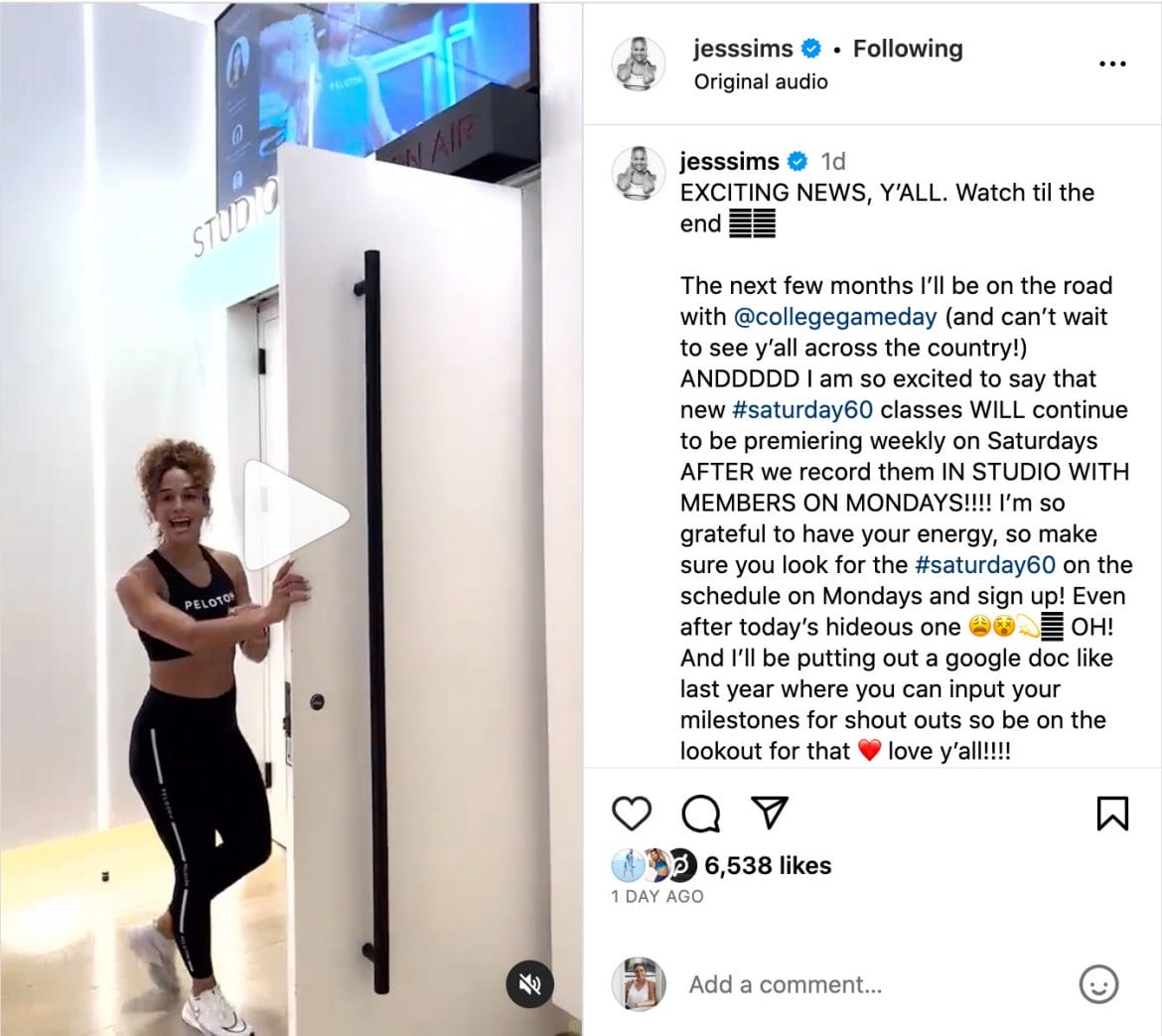 The Saturday 60 classes will likely be added to the studio booking site six weeks in advance along with other classes. They will be filmed on Monday and then become available in the on-demand library – and likely premiere on the encore schedule – at the standard Saturday 60 time slot of 12:00pm ET on Saturdays.
If you're potentially trying to snag a spot in the studio for one of the classes, be sure to check out our comprehensive studio booking guide for everything you need to know!
---
Want to be sure to never miss any Peloton news? Sign up for our newsletter and get all the latest Peloton updates & Peloton rumors sent directly to your inbox.