From the You Get To Crew to the College GameDay Crew – Peloton Instructor Jess Sims is joining ESPN's College GameDay Broadcasting team for the 2022/2023 season!
Jess Sims and College GameDay announced the partnership today via social media and a press release.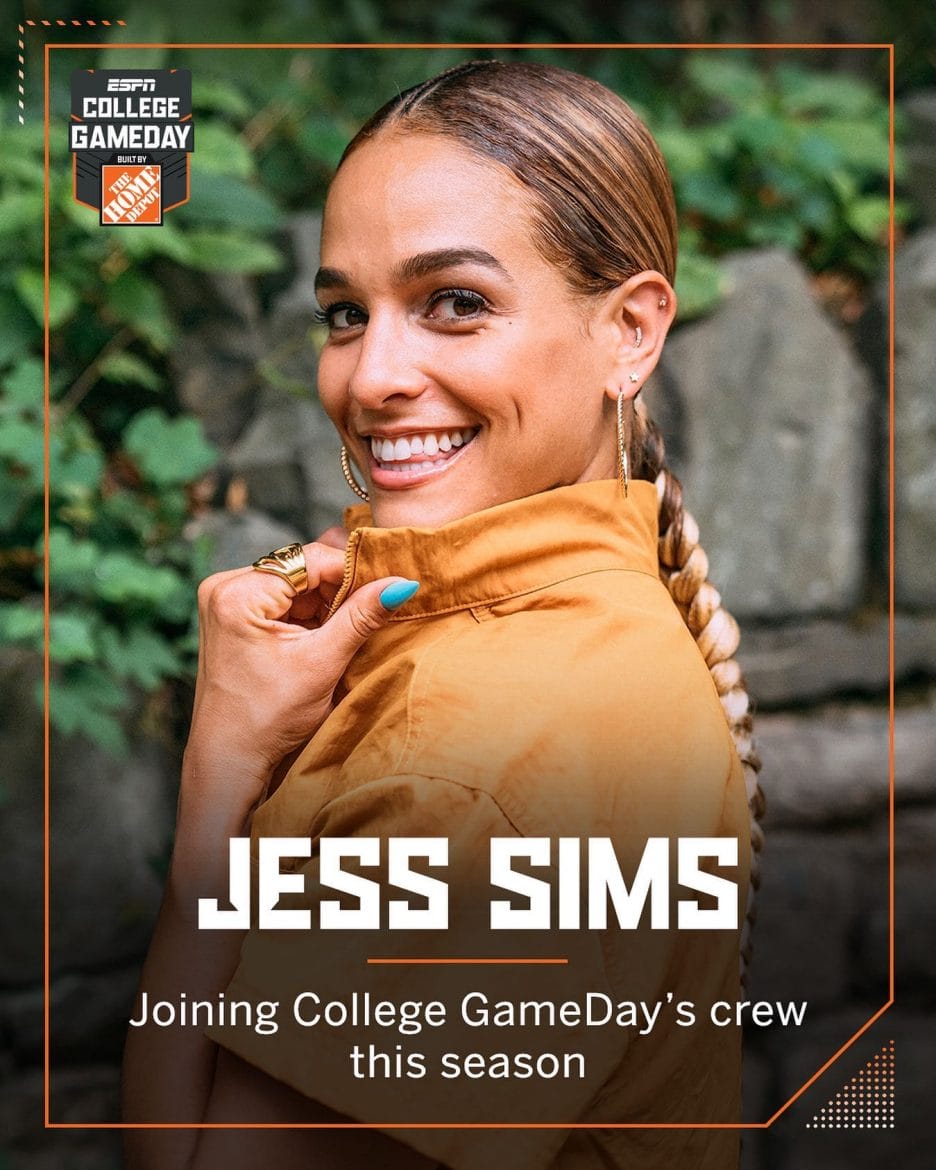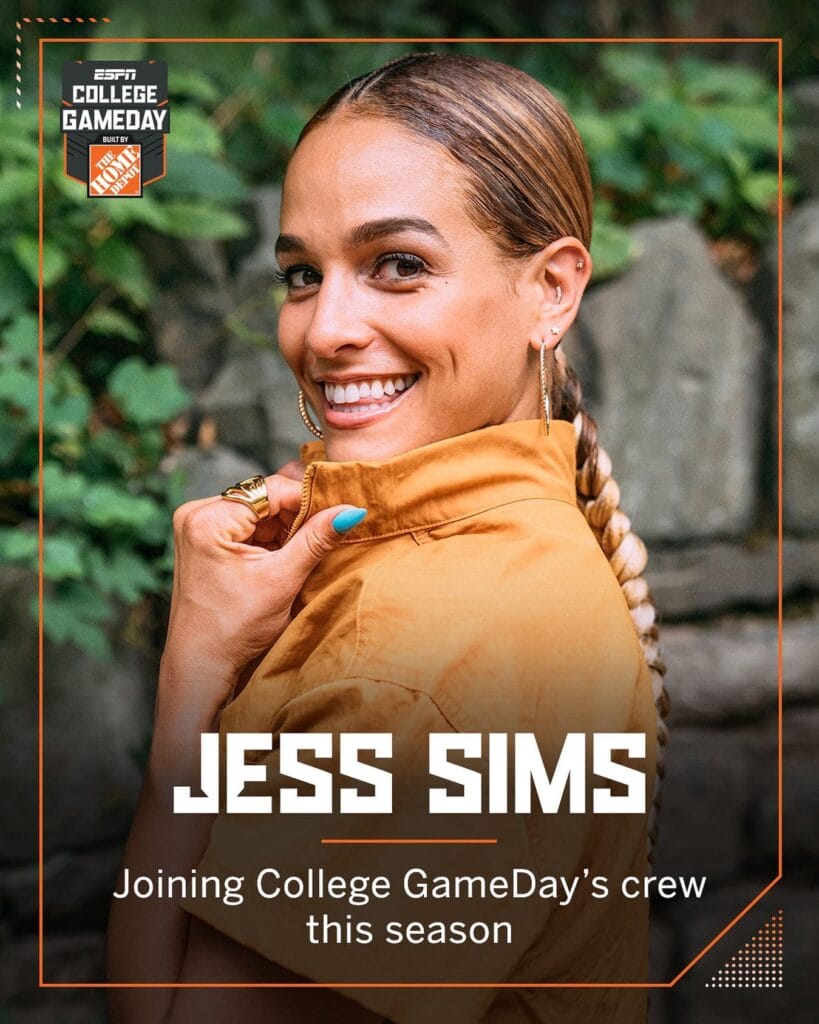 ESPN Vice President Lee Fitting had this to say about Jess Sims:
"Jess is a rising start who exudes personality and energy. We're looking forward to her adding to the excitement surrounding College GameDay each week throughout the season – both during the show and as we engage with students and fans on every campus we visit."
Jess shared her thoughts on the new partnership as well:
"I am so excited to join the GameDay crew because the show not only celebrates all of the on-field action, but also highlights the passionate communities that surround the games. This is such a great opportunity to get back to my roots in college sports and I can't wait to meet incredible athletes and fans and explore these campuses and cities that eat, sleep and breathe their hometown teams."
You can read ESPN's full press release here. 
College GameDay is an ESPN pre-game show that airs live on Saturday mornings during college football season, from college campuses across the nation. The show has been on the air since 1987 and during its run has collected eight Sports Emmy Awards.
This is not Jess's first foray into sports broadcasting, for the past two seasons she has served as a sideline reporter for the WNBA team The New York Liberty.
Jess Sims is known for teaching her Saturday 60 Tread Bootcamps on Saturday mornings at 10 am EST. In recent days, Jess has said she will be recording a new Saturday 60 class each week in advance, and releasing it on-demand/encore over the weekends so members can still keep their Saturday 60 schedule going while she is working Gamedays. Jess is expected to still be on the Peloton live schedule throughout the week.
The GameDay Crew will come together for the first time for the Fall 2022 Season August 27th for a preview show to kick off the season. Soon after there will be a one hour edition of GameDay on Sept 1 for the West Virginia at Pitt game, and finally the official season will start with week one – September 3rd in Columbus, Ohio, for the Notre Dame at Ohio State game.
Will you be tuning in to College GameDay to cheer Jess on?
---
Want to be sure to never miss any Peloton news? Sign up for our newsletter and get all the latest Peloton updates & Peloton rumors sent directly to your inbox.