News of new hardware announcements wasn't the only rumor to be posted in a recent Reddit thread.
Peloton is supposedly working on a virtual ride lobby. This feature would allow you and any number of friends to sync up the start time of your ride. This would ensure that your video & audio starts at the same time, as well as making sure that your leaderboard stats are lined up – making it much easier for you and your tribes to have a friendly race!
This feature would essentially give you the ability to create your own encore ride, anytime you want. In encore rides, the leaderboard gets reset, and everyone doing the ride starts at the same time. With the virtual ride lobby, you'd be able to create your ride, for any on-demand ride, and then through a mechanism that is still to be announced, your friends would enter the ride as well. Once everyone had joined, the host will likely click something to start the ride, and then everyone's video and stats would start.
This will come as a huge welcome to anyone who has ever tried to do a group ride with a Peloton tribe or Facebook group. While you can get close by saying "everyone hit start on the ride right at 1:33pm", this new virtual ride lobby functionality will be a much cleaner, and user friendly, way to ride with your friends!
As for when this feature will be announced, that wasn't revealed in the posting. The Peloton Homecoming video sessions would be an obvious chance for Peloton to make this big feature announcement, but it could realistically be anytime.
Do you have some teammates you are looking forward to syncing up your ride times with?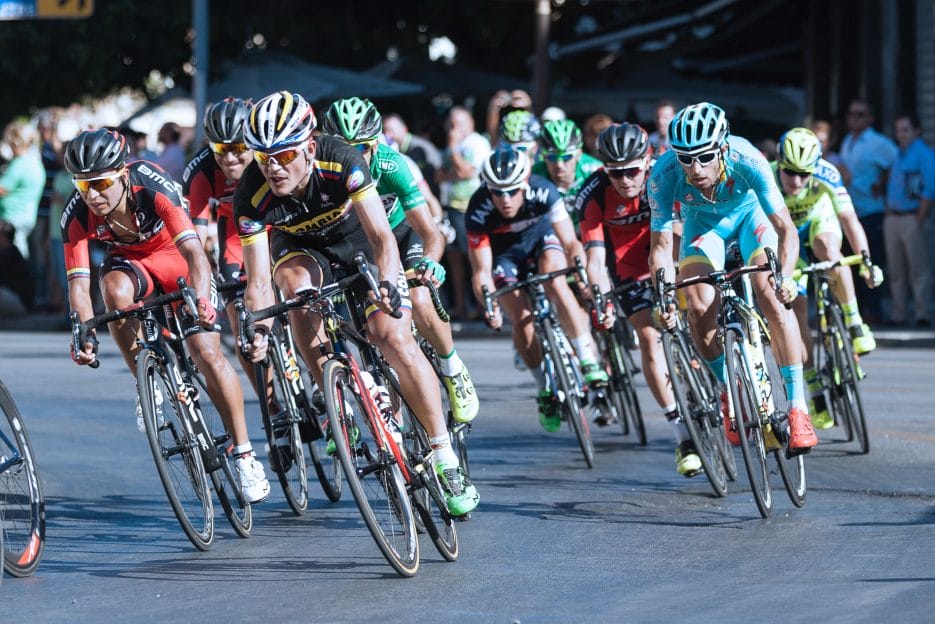 ---
Want to be sure to never miss any Peloton news? Sign up for our newsletter and get all the latest Peloton updates & Peloton rumors sent directly to your inbox.