Peloton has published a new collection for all members dedicated to their popular Strength Roll Call classes. The collection is called "Strength Roll Call" and the official description reads:
Missed this week's Roll Call or looking to repeat it? Tap into past weeks on Peloton Guide. Your favorite instructors will take you through five workouts designed to take the guesswork out of your strength routine.


Note that although the collection mentions tapping into the collection on the Guide, the collection & classes are actually available to all members – whether or not you own the Guide. Previously, you could only find the classes by week via the Guide, but with this Strength Roll Call Collection being available on all platforms, that is no longer the case.
The collection is segmented out by week so that members can easily follow along with the latest content, or navigate past to past weeks if you so choose. Each week contains five classes, with some exceptions here and there. Class focuses include full body, glutes & legs, upper body, and core.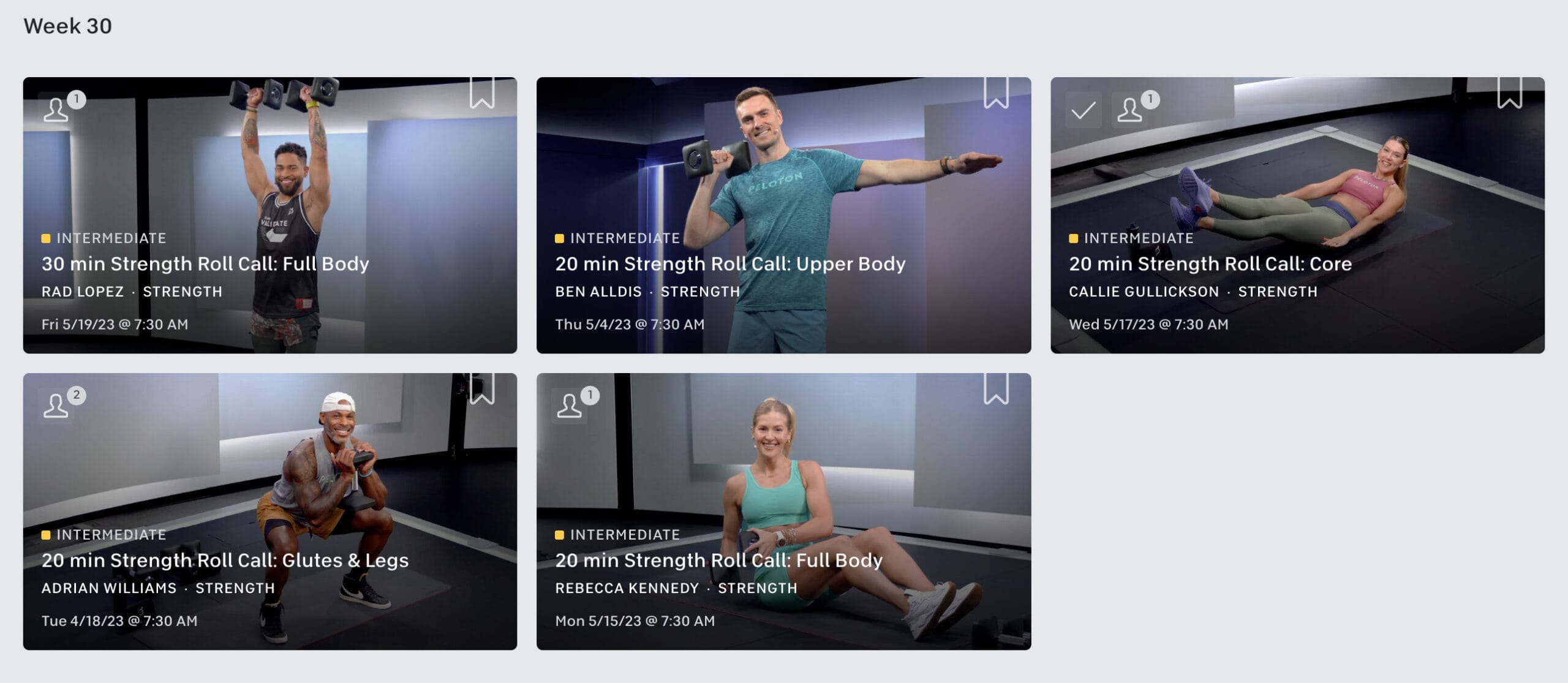 As of publishing time the collection contains 157 classes – but more will be added each week. 11 instructors who regularly teach Roll Call classes are included.
Peloton first launched Roll Call classes in the spring of 2022. Classes take place live at 7:30am ET every weekday, with a different instructor and body focus each day.
You can access the new Strength Roll Call Collection on your App, hardware device, and the Peloton website.
---
Want to be sure to never miss any Peloton news? Sign up for our newsletter and get all the latest Peloton updates & Peloton rumors sent directly to your inbox.