Peloton is temporarily offering a discount on their refurbished Peloton Bike & Bike+. Through the sale, you can get a refurbished Peloton Bike for $995 (a $150 discount off the normal $1,195 price). There is also the option for a refurbished Peloton Bike+ for $1,595 (a $400 discount off the normal $1,995) price.
This sale is being offered until August 21, 2023.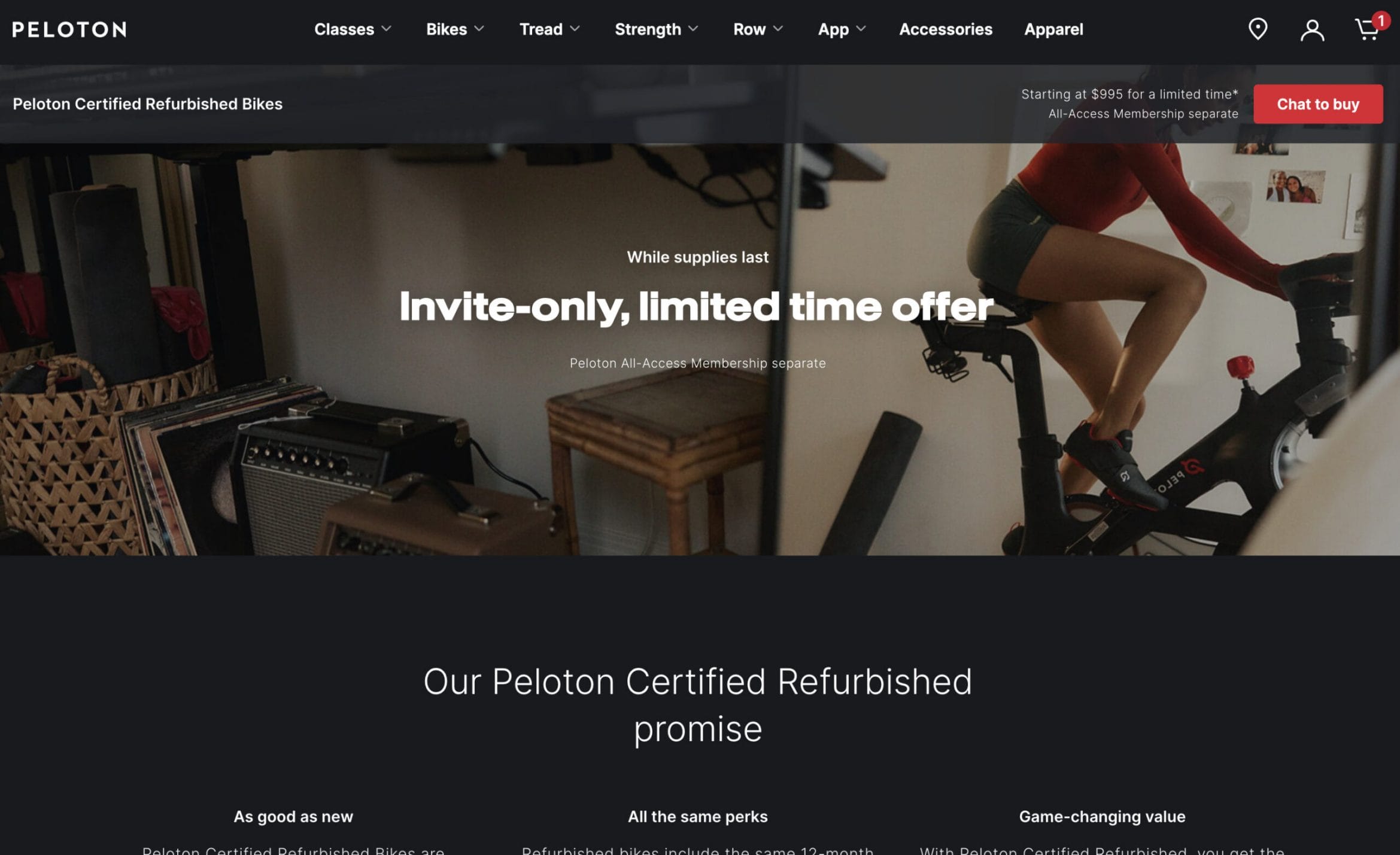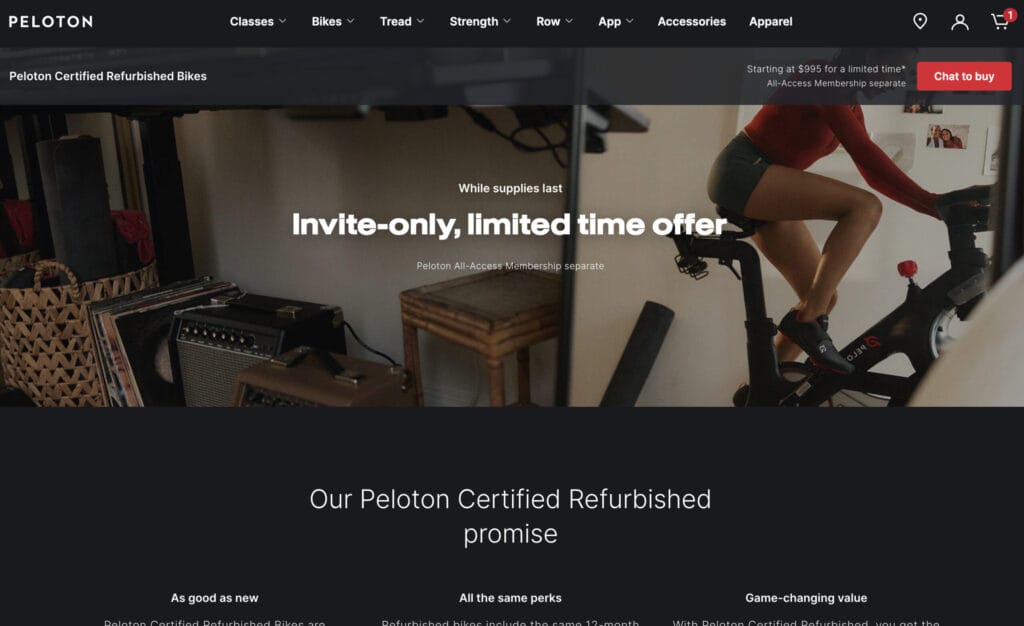 For comparison, a new Peloton Bike is normally $1,445, and a new Peloton Bike+ is normally $2,495.
Note that the email some members received say this sale is "invite-only".
To get the offer people are directed to go to a special landing page (affiliate link) and chat with Peloton to make the purchase – so any person should be able to visit the site and see if they are eligible.
With some previous sales, Peloton also included language about it being invite only, and then let anyone who was interested make the purchase – at time of publishing it is not clear yet if that is the case with this sale or not.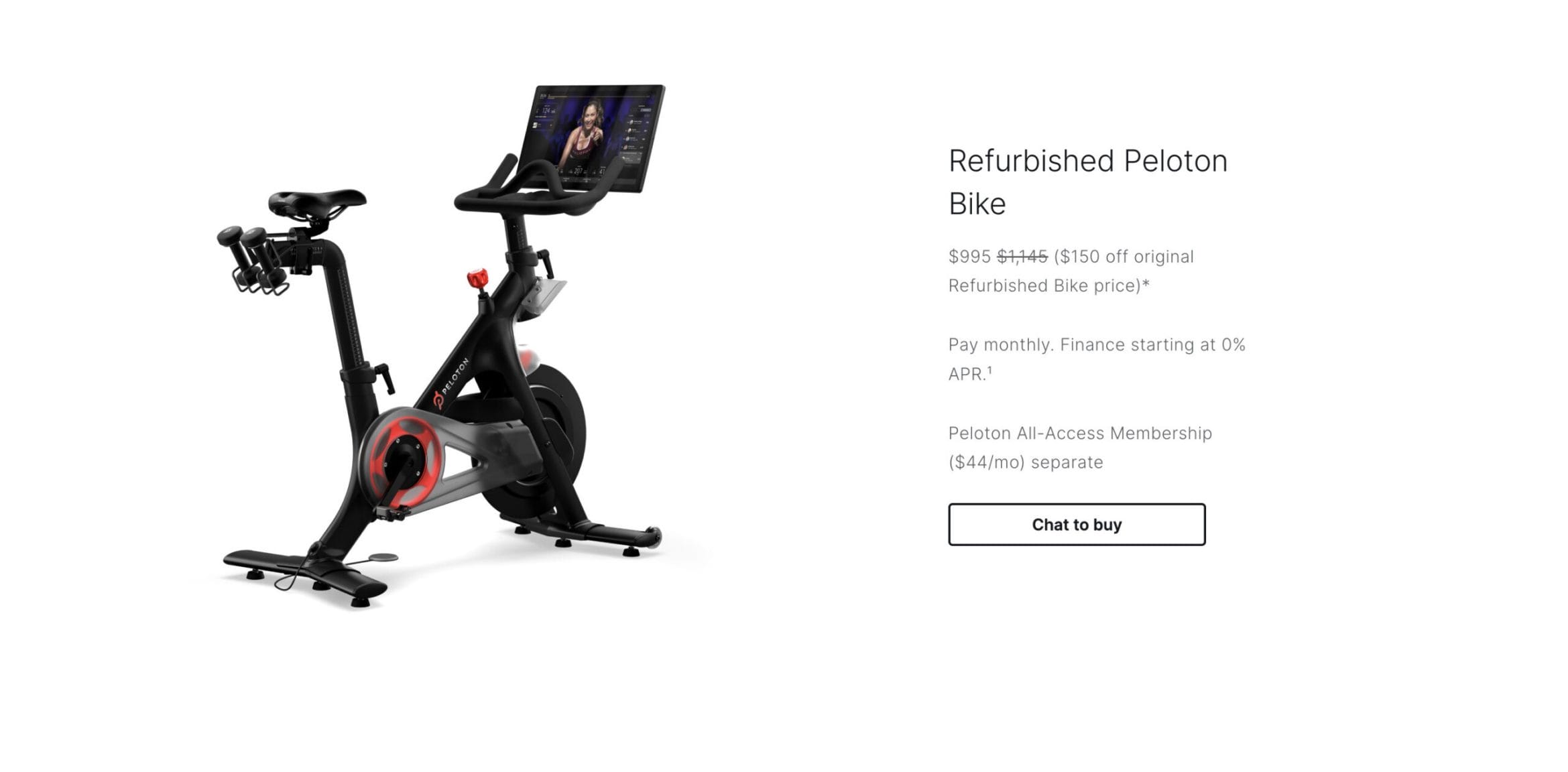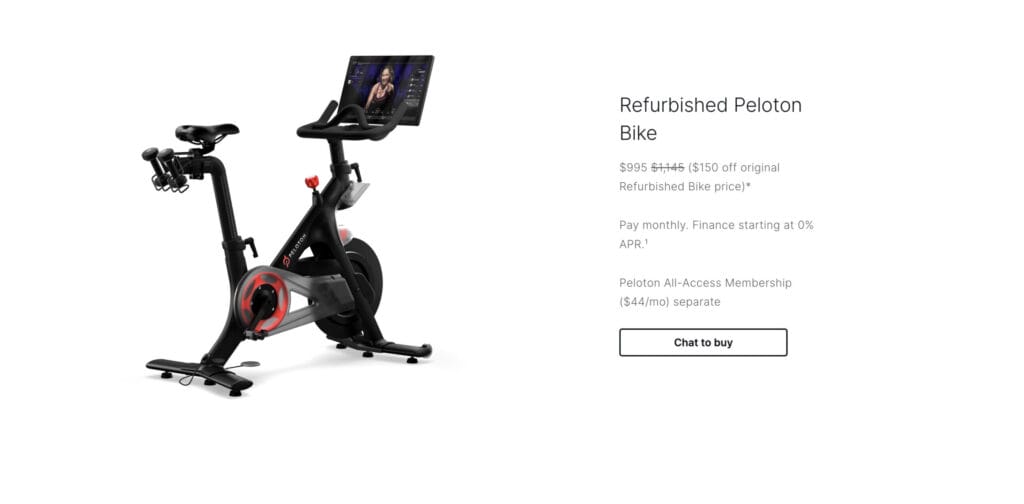 Chatting with Peloton is the only way to get this promo – if you try to buy through the regular Peloton website, this promo will not be applied.
The website notes that this is while supplies last, so this offer could end before August 21st.
This is not the first time Peloton has offered a sale on refurbished devices. Peloton included refurbished devices for their Mother's Day sale this year. There was also a standalone sale on refurbished bikes in March.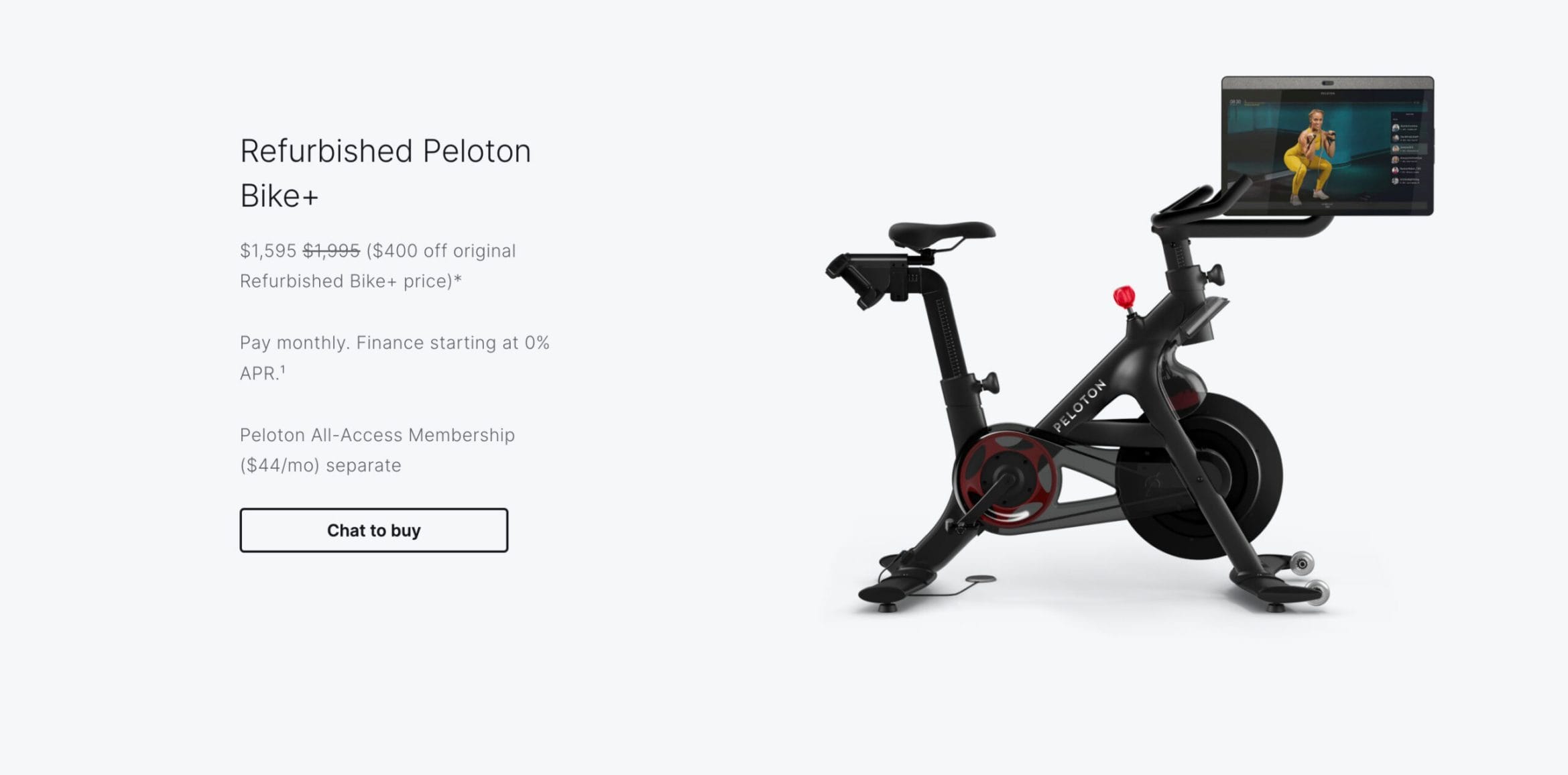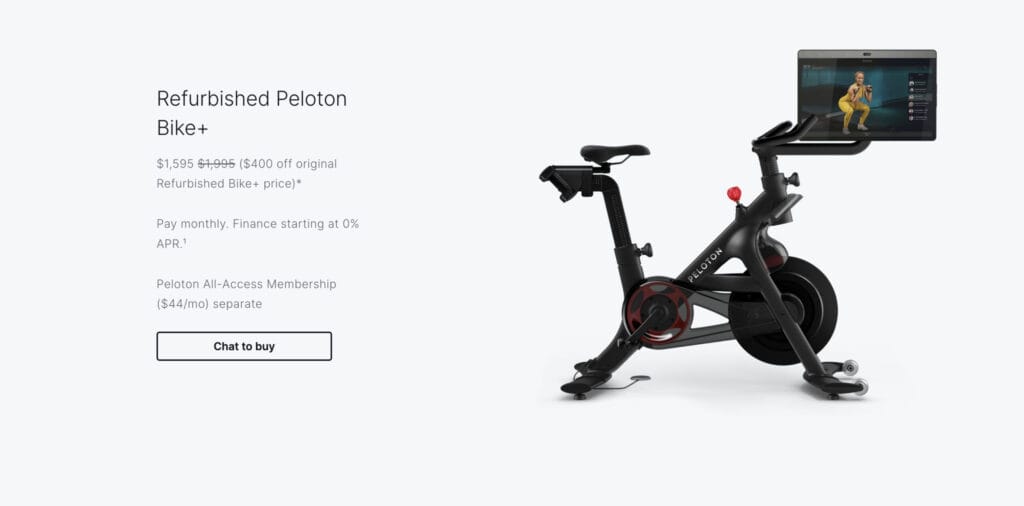 Refurbished Bikes are inspected, repaired, and tested to ensure the measure up to Peloton's product standards. Each refurbished Bike also comes with new pedals, and any defective parts have been replaced or repaired. Finally, Peloton offers the standard 12 month limited warranty that comes with all Peloton Bike purchases. The refurbished Bike will be delivered and set up like all other hardware.
If you're interested in other ways to purchase a previously-owned Peloton Bike, be sure to check out our Guide to Buying a Used Peloton Bike.
To take advantage of this offer, and see all the details, you can visit the special landing page here
---
Want to be sure to never miss any Peloton news? Sign up for our newsletter and get all the latest Peloton updates & Peloton rumors sent directly to your inbox.