Robin Arzon has announced that she is launching a new series of toys under the "Bebé Fuerte" brand.
Created in partnership with the TOMY brand, these are a set of bilingual toys ranging in price from $8.99 to $20.99. These will be available at Walmart, Amazon, and other retailers shortly.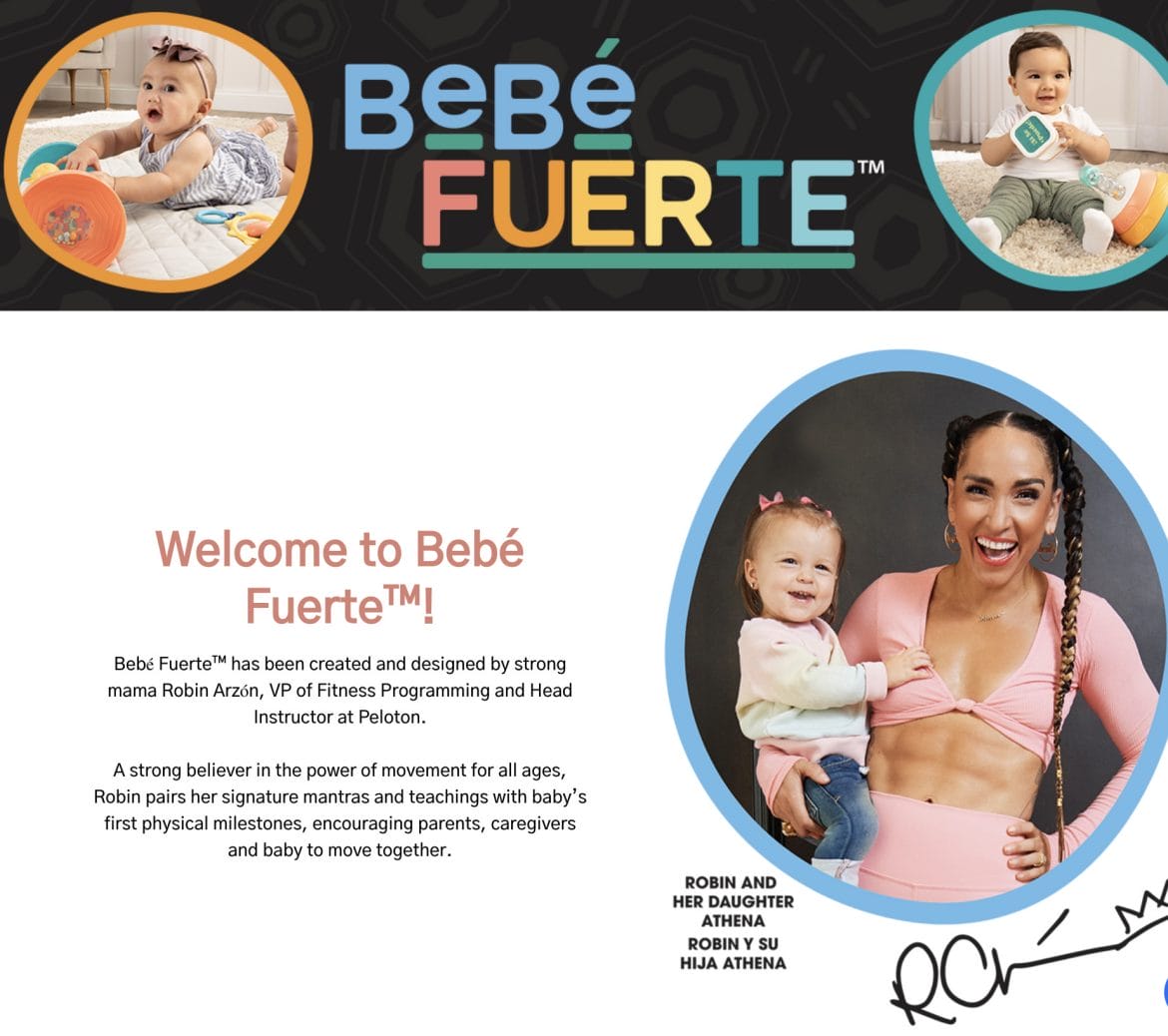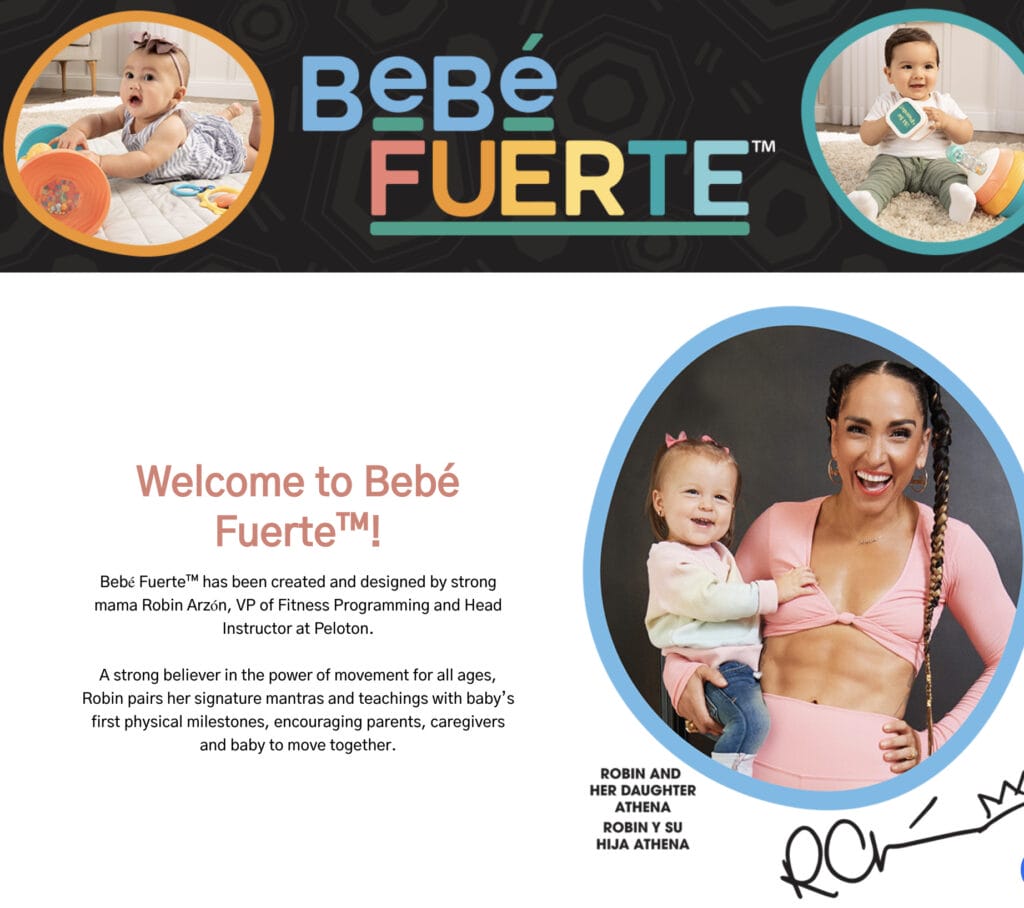 The new website about the toys describes them as:
Bebé Fuerte celebrates the magic that movement brings to both baby and caregiver. Robin Arzόn leans into her Cuban-Puerto Rican roots and ensures that each of her baby toys comes in bilingual packaging. She also incorporates Spanish words and phrases that parents can share as they play with baby into several of her toys. Check out the full Bebé Fuerte line to discover them.

At launch, there are 7 different Robin Arzon Bebé Fuerte toys available.
List of Robin Arzon Bebé Fuerte toys
Bebé Fuerte Stack & Count Kettlebell Activity Toy – $16.99
Bebé Fuerte Let's Move Giftset – $19.99
Bebé Fuerte Twist & Shake Dumbbell – $9.99
Bebé Fuerte Marathon Maze 2-in-1 Activity Mirror – $20.99
Bebé Fuerte Move & Groove Crinklie Panda – $9.99
Bebé Fuerte Strong & Sunny Clip On Stroller Toy – $8.99
Bebé Fuerte Move & Groove Crinklie Elephant – $9.99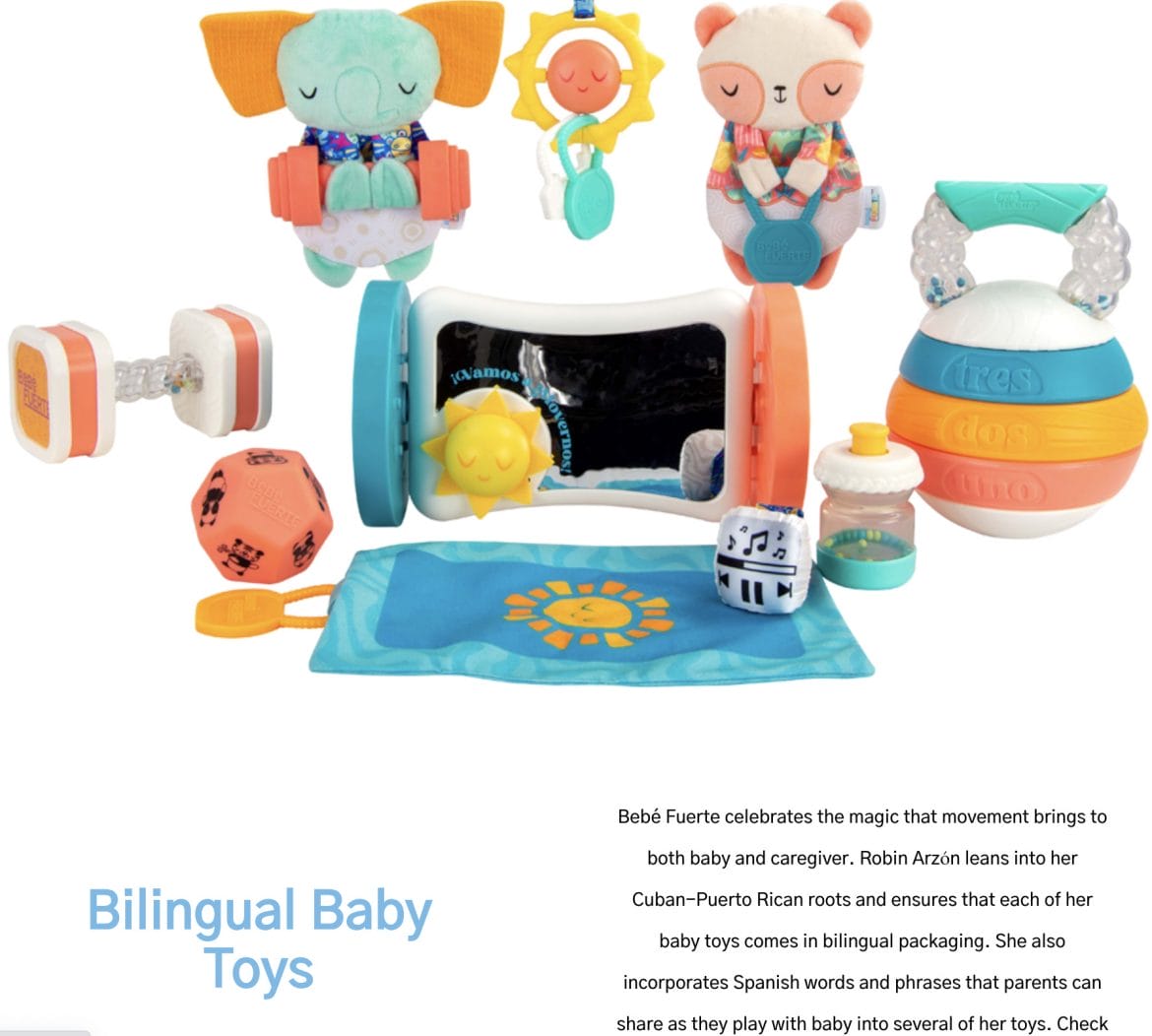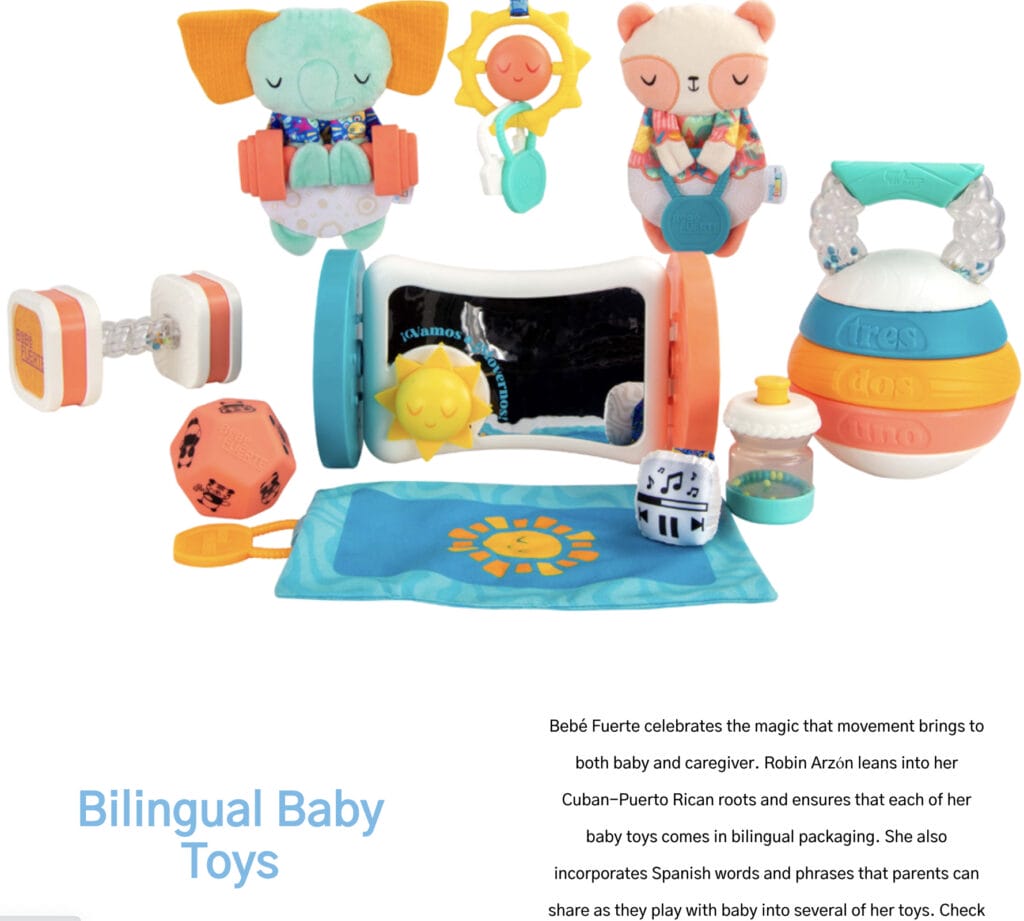 The website goes on to say:
A strong believer in the power of movement for all ages, Robin pairs her signature mantras and teachings with baby's first physical milestones, encouraging parents, caregivers and baby to move together.
Robin also spoke to People about the launch, saying:
"Bebé Fuerte is inspired by our littlest, strongest movers! I really believe that movement is healing and medicine, and it is a tool for unlocking our inner strength," Arzón tells PEOPLE. "I wanted to create a toy line that celebrates movement, that is fitness inspired. Also as a proud Latina it's infused with Spanish language and the dynamic vibrancy that I grew up with and I think that should be injected into play."


"I love and long have supported caregivers prioritizing their movement practices, and Bebé Fuerte is such a fun extension of that in an age appropriate, child-friendly way for folks to incorporate into playtime as a family and see how their kids gravitate to movement because they are little innate athletes"
This launch follows the birth of Atlas, Robin's second child, as well as her second children's book last year
---
Want to be sure to never miss any Peloton news? Sign up for our newsletter and get all the latest Peloton updates & Peloton rumors sent directly to your inbox.