There is a running joke in the Peloton community that you can tell how successful a workout was by the size of the puddle of sweat left on the ground after you finish. And we all know there are plenty of good workouts available!
So how do you keep your bike clean and dry amid all the sweaty workouts? Peloton recommends wiping the bike down with a vinegar-based cleansing wipe, but if you share a bike like I do, some extra sweat protection might sound like a good idea. A great idea, in fact, if your post-ride sweat puddles rival Lake Wilpers. Before we continue, note that links in this review may contain affiliate links. By purchasing items through our links, at the same price you would otherwise, you help support this site.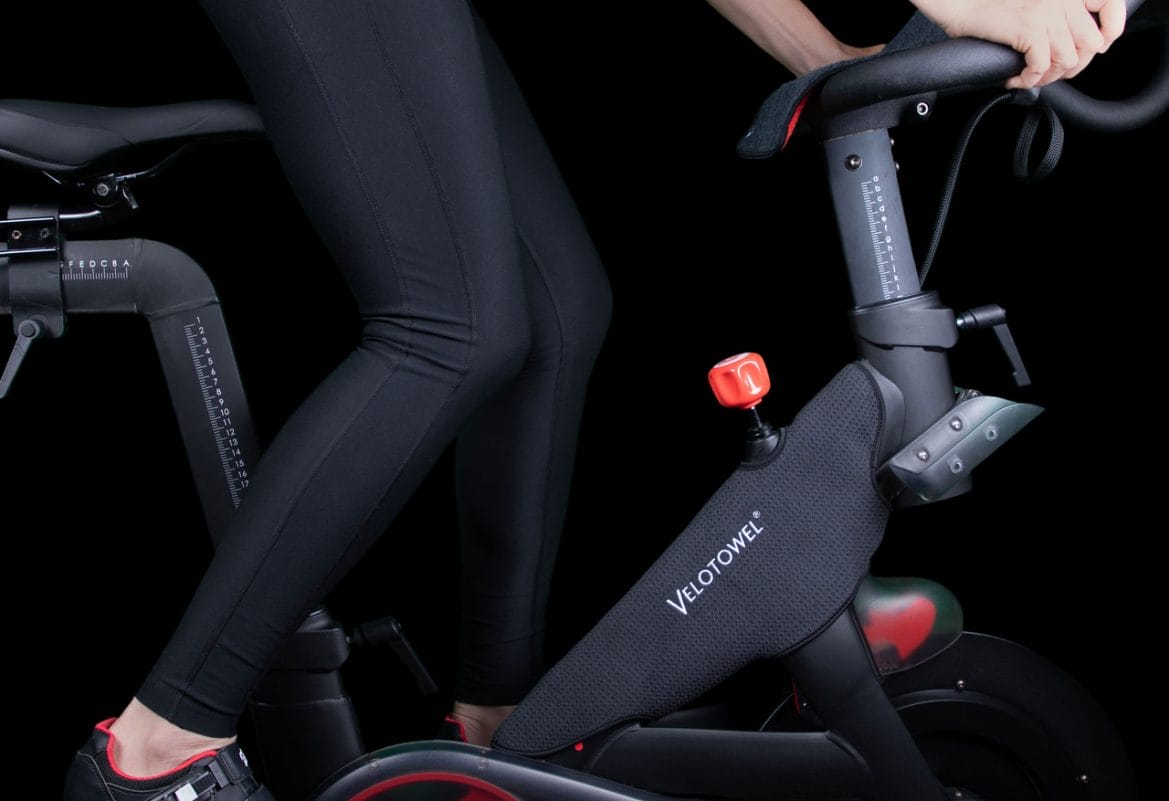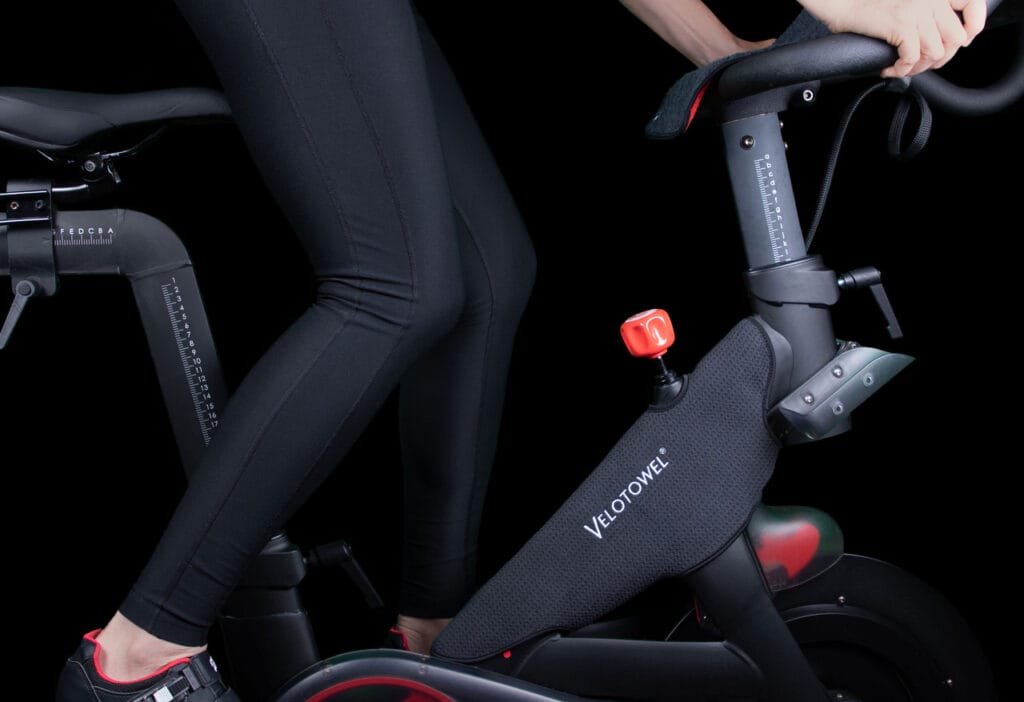 Enter the VeloTowel framewrap. (Formerly known as PeloTowel)
According to the creator, the VeloTowel framewrap consists of 3 layers:
The first layer deflects indirect sweat droplets and absorbs "direct hits". The second layer is a semi-permeable foam that allows the top layer to breathe while simultaneously preventing liquid from reaching the frame down tube. The third layer sits directly against the frame. The soft Terry material protects the bike finish and provides additional protection from cleat scuffs while mounting/dismounting the bike.
As I noted above, I share a bike with my husband. We both participate in the Power Zone Challenges and my husband uses the Peloton to train for longer outdoor rides as well. Our bike sees a lot of sweat, and sometimes, the last thing you want to do after a tough workout is spend a lot of time making sure your bike is clean and dry.
The VeloTowel framewrap makes the clean up process easy– just remove the towel and throw it in the washing machine. I still wipe our bike down with wipes, but I'm not as concerned about sweat getting into nooks and crannies of the bike. The fit is snug enough that it doesn't get in your way while cycling and it even fits around the resistance knob well without interfering with use. We've been using the towel for about a month and it has held up well to multiple trips through the washing machine.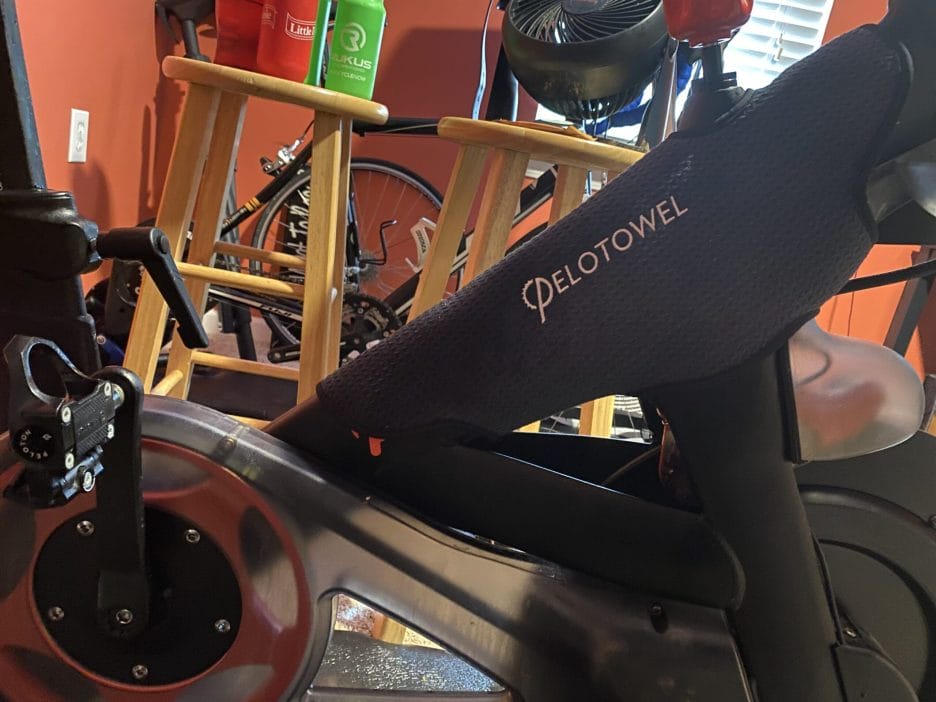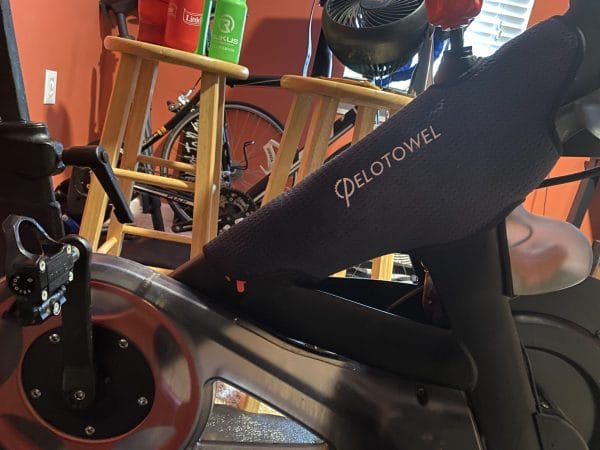 While the VeloTowel framewrap keeps my sweat in check, my husband still produces pretty big puddles during his rides, so if you're a prolific sweater or do a lot of longer rides, the VeloTowel won't completely solve your problems, but it definitely helps. Maybe VeloTowel will come out with an extra-strength version in the future!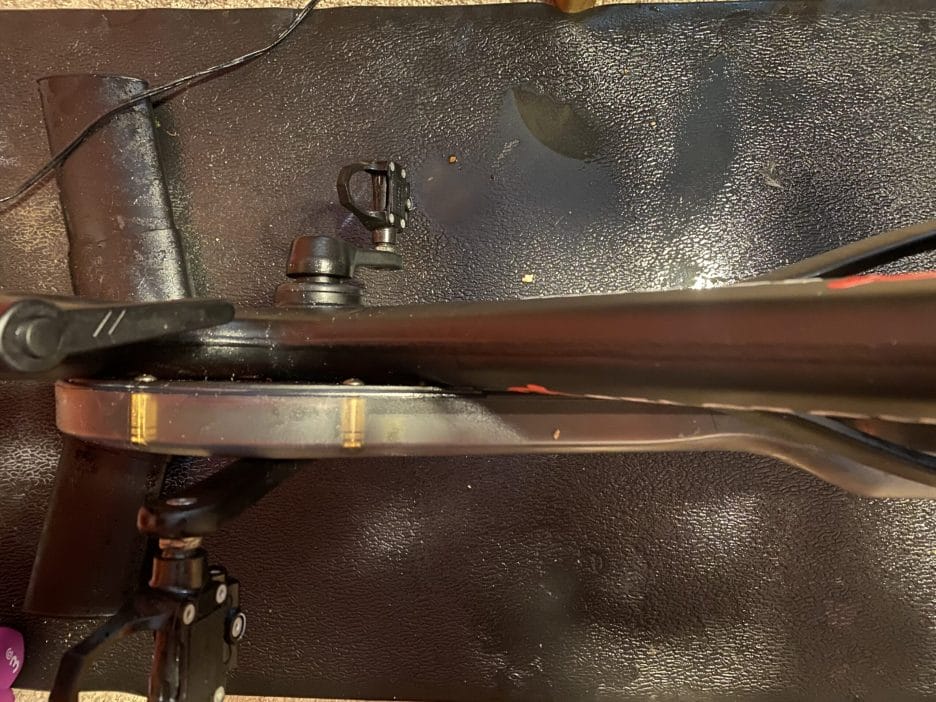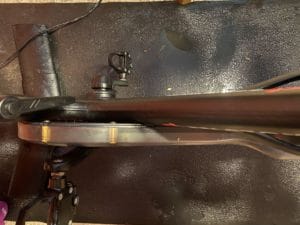 You can purchase your own VeloTowel framewrap in their online store. One towel is $39 and a two-pack will run $69.
Just to be 100% clear, the part of the bike the VeloTowel framewrap protects & covers is the main bike downtube area & frame. It won't help with protecting the front part of your bike or the handlebars. If you find you need to protect this part of your bike as well, you might also want to look into a spintowel.
---
Want to be sure to never miss any Peloton news? Sign up for our newsletter and get all the latest Peloton updates & Peloton rumors sent directly to your inbox.