Update – Drip Accessory is now on their fourth generation of product, and includes versions of spintowel for both the Bike & Bike+. You can see the latest models here.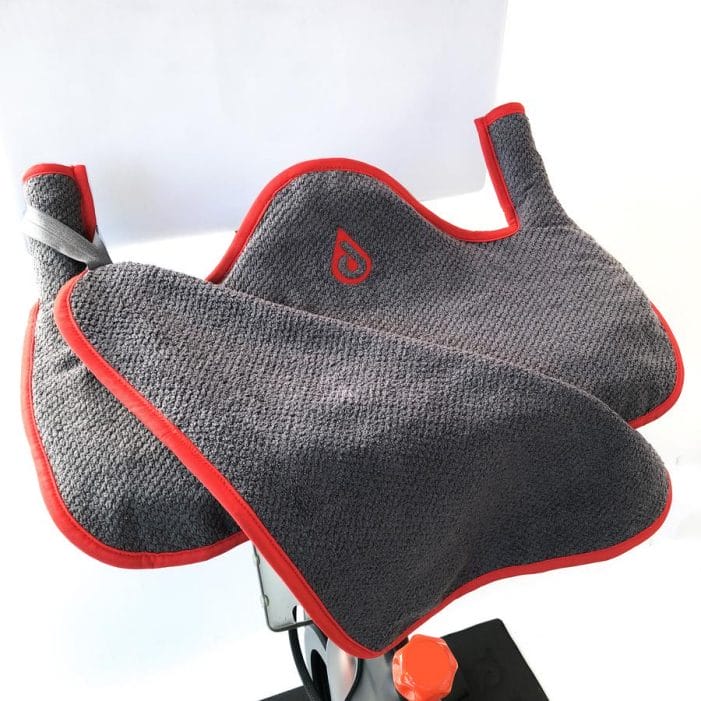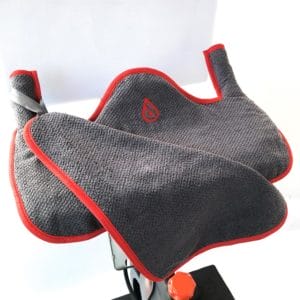 If you are a fan of the original spintowel, you will be excited to know that Drip Accessory is launching an improved "spintowel 2.0." Available for pre-order now with an expected ship date in November 2019, the new spintowel will be more absorbent and feature thicker cotton. The accompanying wiping towel will also be twice as large to help you get through even the toughest of your workouts.
If Drip Accessory is a new name to you – it's the same company as before, the team has simply rebranded the parent company of spintowel to be known as Drip Accessory.


The rebranding comes as the company is branching out and offering other Peloton-related accessories including the Keep it Tidy Tote, the Dustroyer Screen Cover, and FitTies. Drip also expects to add products to help you get through boxing, tread classes, and other fitness endeavors in the future.
The Drip Accessory / spintowel website has more information about the pre-order and other products.
Note that links above may be affiliate links, and by purchasing your Drip Accessory through the link above, you support our site.
---
Want to be sure to never miss any Peloton news? Sign up for our newsletter and get all the latest Peloton updates & Peloton rumors sent directly to your inbox.