This afternoon, Emma Lovewell held a Instagram Live session with musician & actress Debbie Gibson. If you missed out, you can rewatch the video here.
During the session, a few Peloton x Debbie Gibson things were announced. First, this Friday Emma Lovewell will lead a Peloton Debbie Gibson Ride. Specifically, it will be a live DJ ride along with DJ John Michael. The class will be full of Debbie Gibson songs.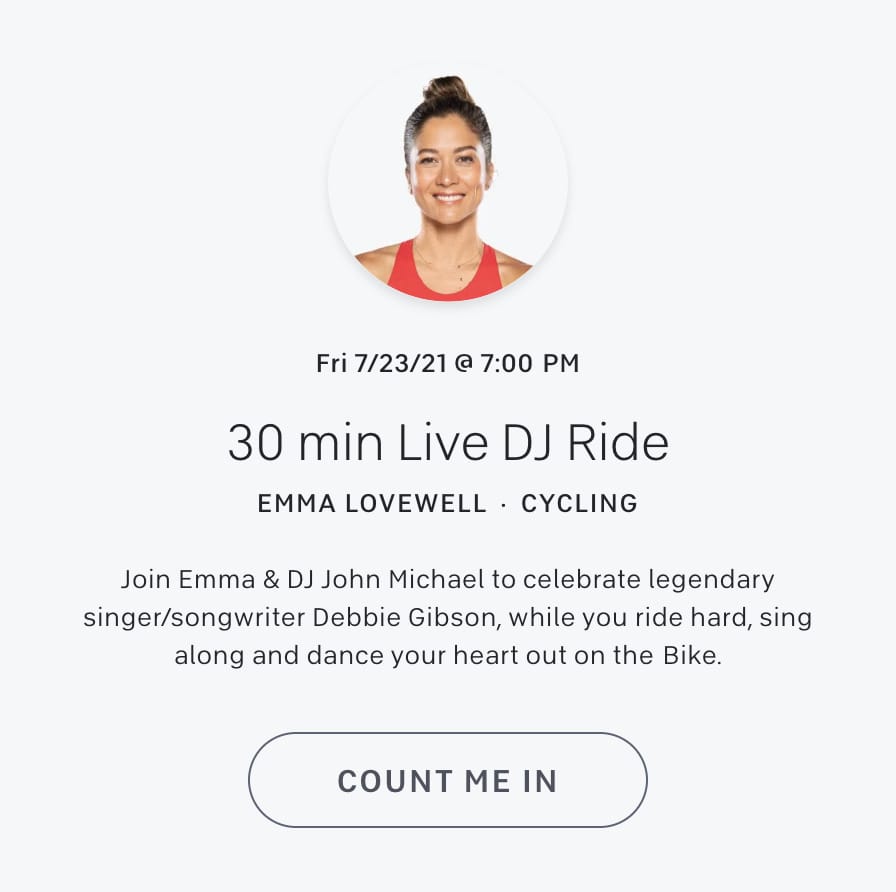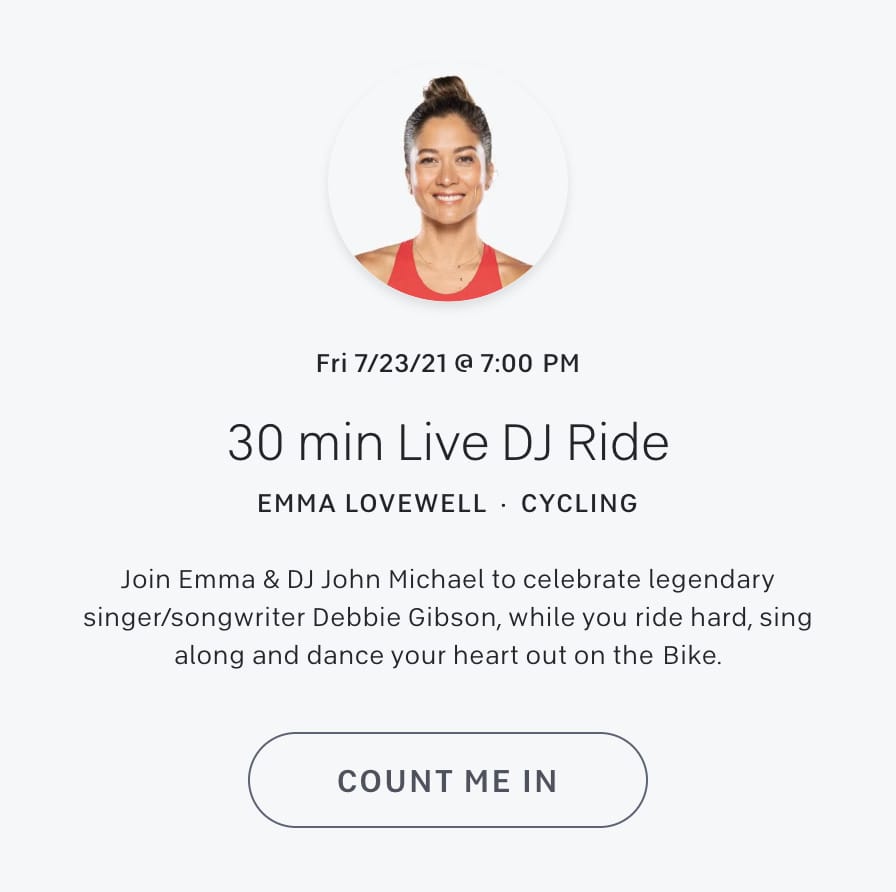 Additionally, Emma & Debbie shared that during the class an exclusive remix of Debbie Gibson's new song "One Step Closer" will be debuted during the ride. This remix was done by Peloton's own DJ John Michael along with DJ Skribble. The track will be exclusive to Peloton for one month.
This is the second time Peloton has had an exclusive music release on the Peloton platform. At the end of 2020, Peloton released some exclusive Elvis Presley remixes on the Peloton platform.
During interviews and recent interviews, Peloton has shared how they would be looking to expand their musical partnerships and work with publishers in new and different ways. New music releases on Peloton are clearly one thing we might be seeing more of in the future.
Debbie also shared that she would try to make the live ride. If she does, she might show up on the new "Special Guest" leaderboard.
---
Want to be sure to never miss any Peloton news? Sign up for our newsletter and get all the latest Peloton updates & Peloton rumors sent directly to your inbox.