If you've ventured into the Official Peloton Member page on Facebook recently, a hot topic has consistently been when the studios will open back to the public. This topic is always followed by debate over whether riders should be allowed back in at all, as some people prefer classes with a studio audience, and others don't.
Peloton has been stating they hope to open the studios back to the public soon – in February they indicated they hoped to have both the New York & London studios open by the summer of 2022.
However, we've received a few tips that Peloton's new CEO Barry McCarthy has been analyzing the data, and is starting to come to the conclusion that opening the studio isn't in the best interest of the overall Peloton community.
Since Peloton's studios were last open to the public, Peloton's membership has grown exponentially. In March 2020, when the Peloton studios initially closed to the public, Peloton had just over 2 million members. Now, 2 years later, Peloton has over 6 million members. Only a tiny fraction of those members would have the opportunity to ride in the studios live.
While continuing to keep the studios closed to the public might make many Peloton riders happy (4 million riders have joined since the studios have been closed to the public so empty classes are the norm for them), others will understandably be disappointed they don't get the in studio experience.
To make things right with these members, Peloton is putting the final touches on a new product they are calling "Peloton Vision". Peloton is tentatively planning to announce this at Peloton Homecoming this year alongside the upcoming Peloton Rower. (We first shared in February a report from the Financial Times that Peloton's new rower was still in development and could be released at Homecoming.) The "Peloton Vision" device is a set of Virtual Reality VR Goggles that will allow you to feel like you are in the studio while the coach is teaching the class.
Members of Peloton's Field testing community have been quietly beta testing these for the last several weeks, and one of our readers was kind enough to provide us this picture of their Peloton Vision goggles.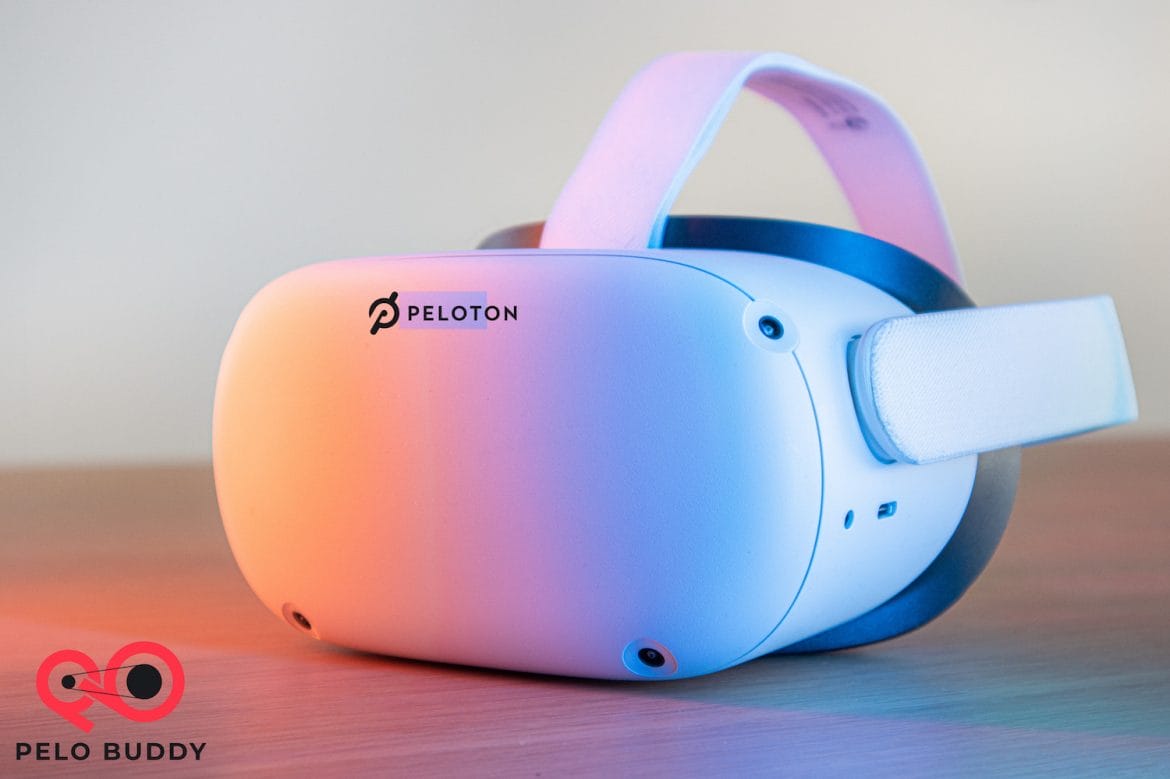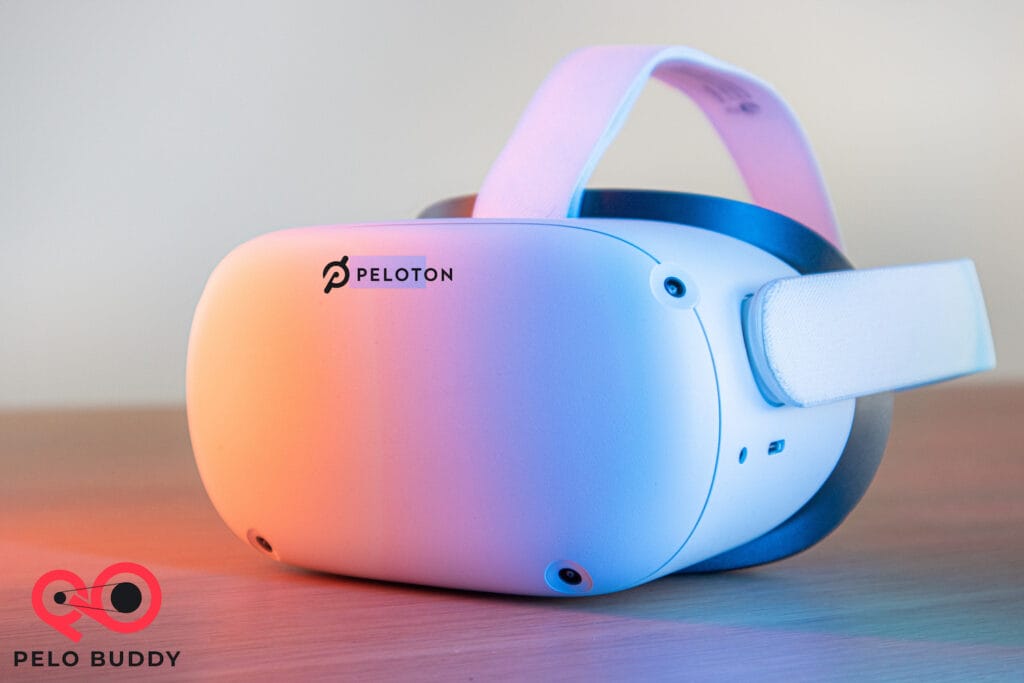 Pricing for the Peloton Vision goggles is not yet known – although a survey that some of the Field Testing beta testers filled out implied that they would be less than $1,000.
Peloton has been working on these goggles for a number of years. They were originally intended to complement Peloton's new scenic classes, which were relaunched at Peloton Homecoming last year.
More than 2 years ago, a Peloton employee showed off a proof of concept they were working on that used multiple cameras to capture 4D views of Peloton bikes & instructors – foundational pieces required to bring a VR experience to home riders.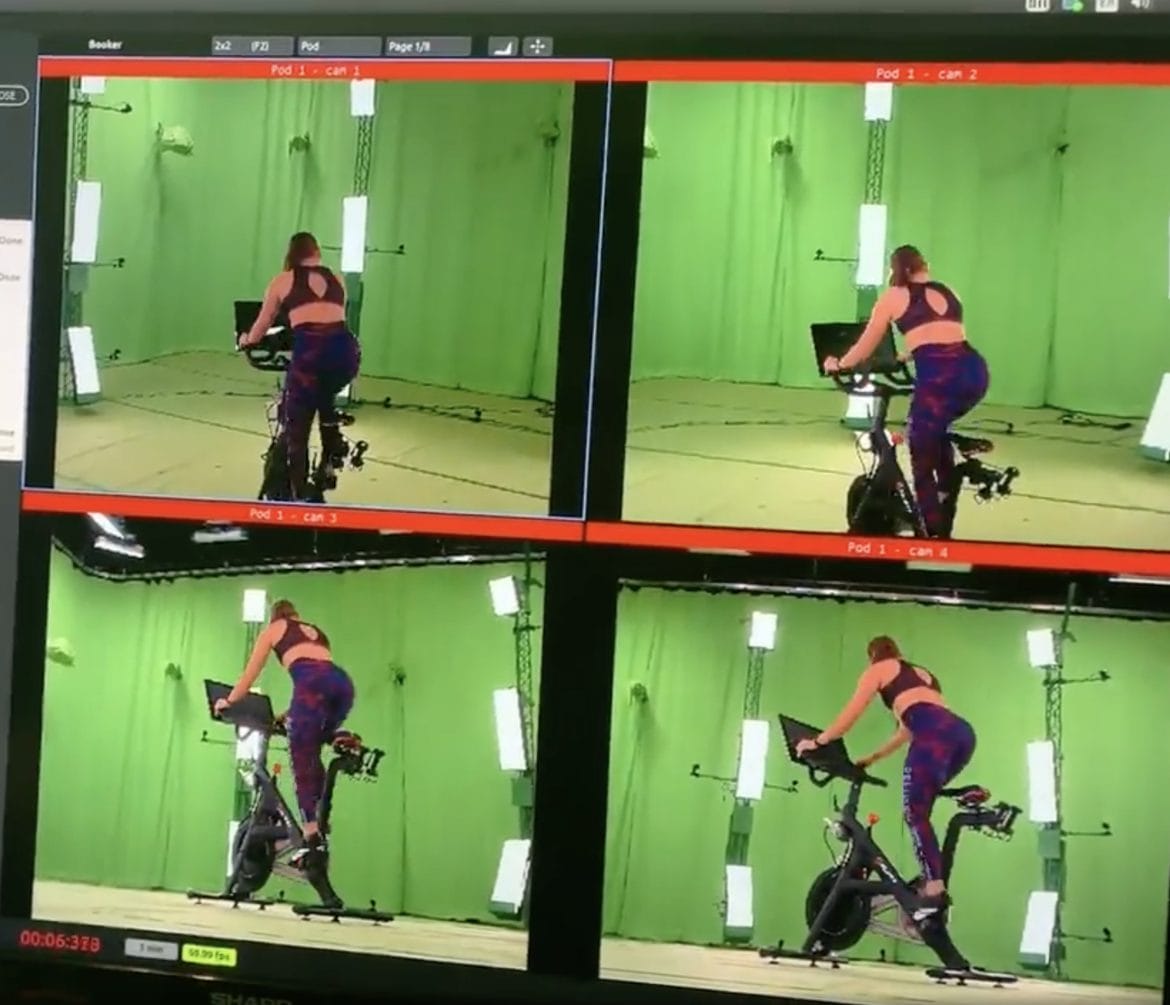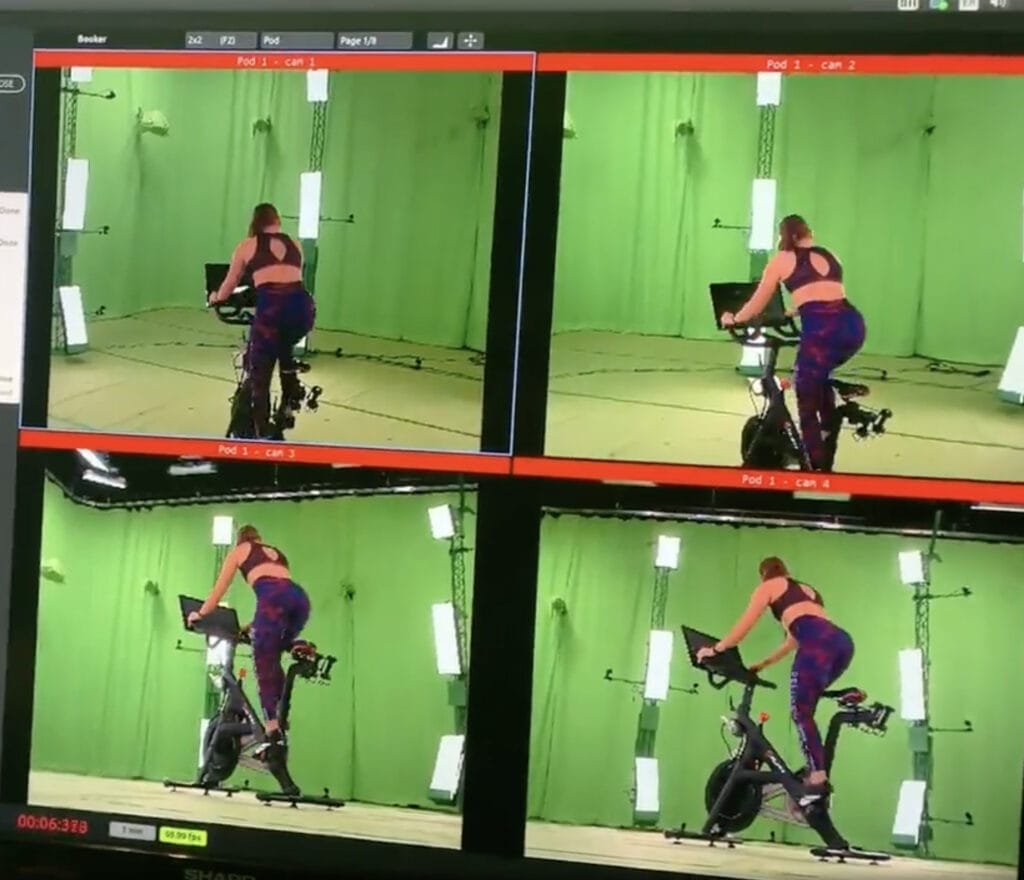 (This proof of concept was originally shared by Bob Treemore on twitter).
Peloton isn't the first company to research having a bike experience take place in a virtual reality setting. More than 5 years ago, Zwift was at Eurobike – and they were showing media members a demo of Zwift using virtual reality. At the time their demo worked using an Oculus VR headset.
Other companies have taken the approach of trying to make a more immersive experience by adding more and larger screens. At CES this year, LG Display demoed their "virtual ride" experience, which was 3 stacked 55 inch screens to provide riders the feeling of being immersed in the ride.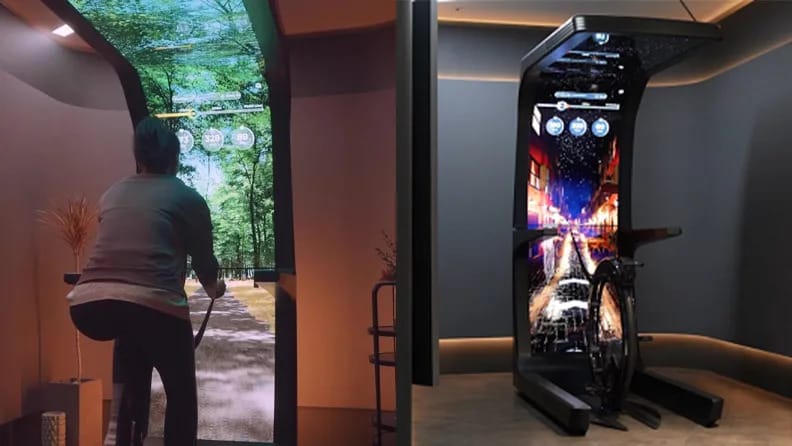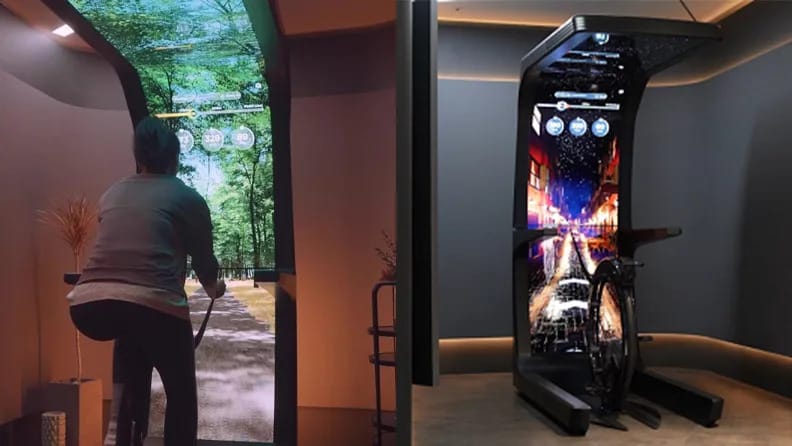 We've also been told that during the most recent "Pause and Reflect" studio closure, Peloton was doing some final test of the new in-studio camera setup they will be permanently installing in order to capture and broadcast the experience to members at home. We're hearing that you'll be able to select different positions in the studio, corresponding to the numbers of the old bikes at the original studios.
The Peloton Vision goggles will also offer an integration with the Peloton Guide strength device, which is launching next week on April 5th. For those members who don't have a TV they can plug the Peloton Guide into, members will be able to instead view the classes through the Peloton Vision goggles.
When reached for comment about Peloton Vision, Peloton's press team provided this statement:
We don't confirm or deny what future products may be in development, other than to state that we continue to have best in class research & development teams constantly innovating on how to improve the Peloton member experience, both with current and potential future products.
As always, as we get more information, we'll be sure to provide updates.
(And Happy April Fool's Day! No, the Peloton Vision goggles are not real, and yes, to the best of our knowledge Peloton is still planning to open both the NYC & London studios back to the public sometime this summer! If you enjoyed this article, you might enjoy our rumors about Peloton Homecoming from last year as well.)
---
Want to be sure to never miss any Peloton news? Sign up for our newsletter and get all the latest Peloton updates & Peloton rumors sent directly to your inbox.