Update The Peloton Field testing community has been confirmed to be testing a new Peloton heart rate band, among other things.
Peloton is looking for members of the Peloton community who might be interested in alpha/beta testing new features, accessories, and other products. They are calling their new program the "Peloton Field Testing Community".
How to sign up to become a Peloton Beta Tester
Interested members are able to apply and sign up to be part of the Peloton beta testing program here: https://fieldtesting.onepeloton.com/key/OPMP
Upon signing up, members are asked about several items they might be interested in testing. This includes both what class formats you'd like to test or provide feedback on, as well as what some features are that might interest you. You are also asked to submit your mailing address, in the event you are selected for a test that requires you to be sent an accessory or some hardware for a new product.
Members who join will be subject to a NDA (Non-Disclosure Agreement), stipulating they not share any information about the site, new features, or new items they might test.
Peloton has had informal iterations of this program before, where they would randomly email select subgroups of members asking for feedback on features or new product ideas. For example, a new version of Peloton's heart rate monitor has been one item that has gone through rounds of feedback in the informal version of this program previously.
Peloton shared this link with all members in the official Peloton Facebook Page – the original posting was here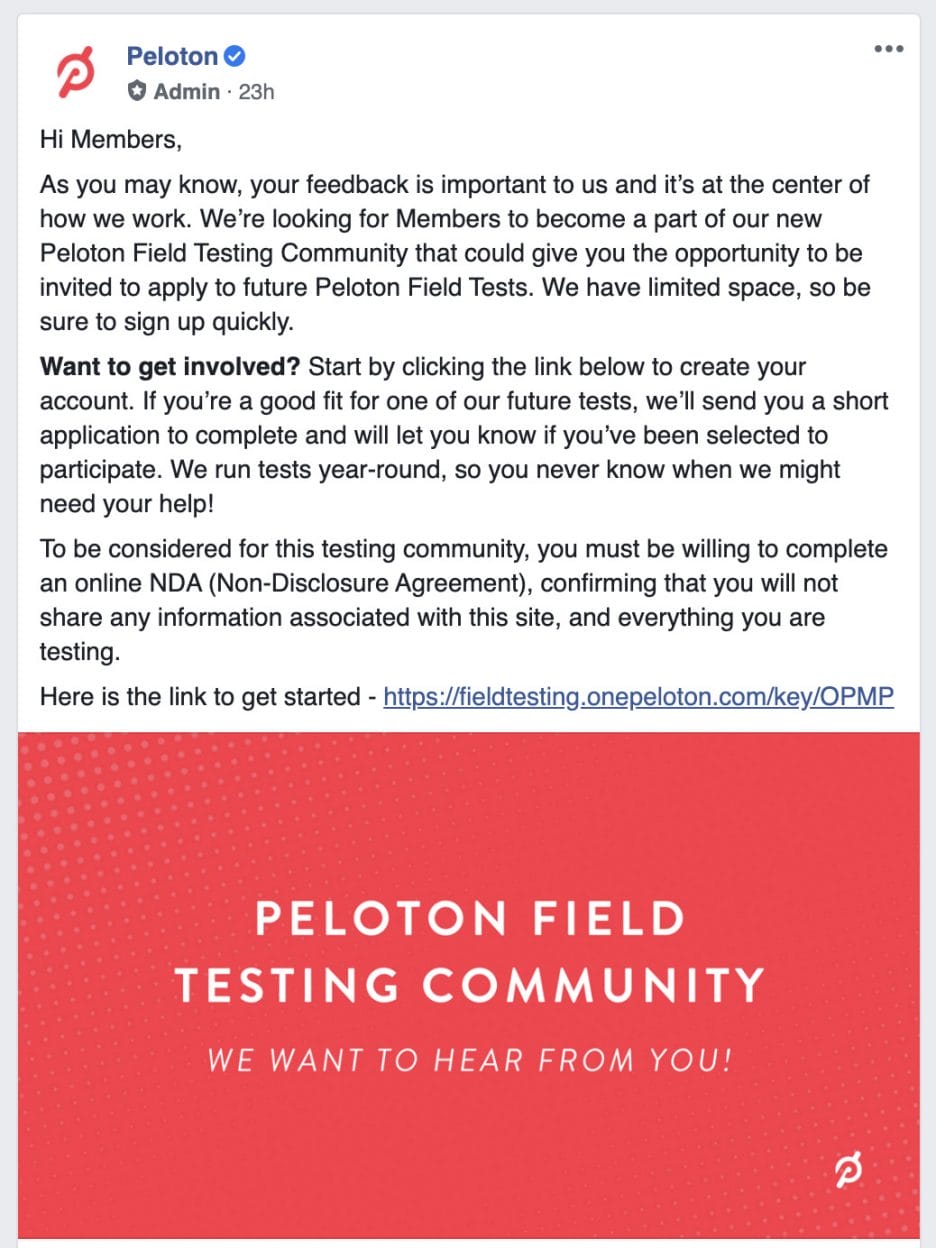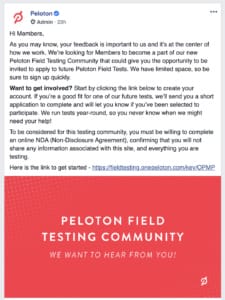 Are you going to sign up for the program?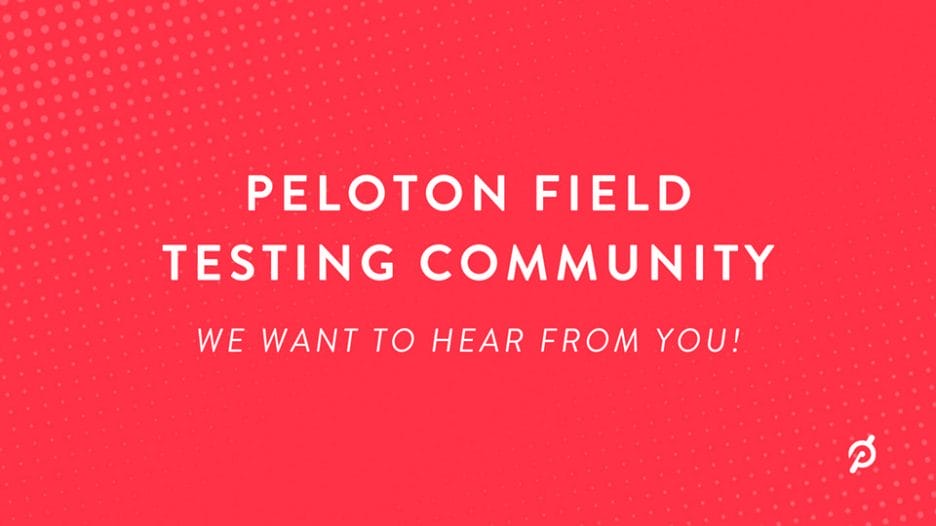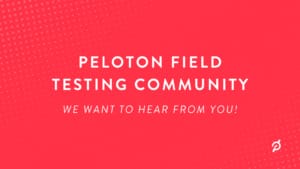 ---
Want to be sure to never miss any Peloton news? Sign up for our newsletter and get all the latest Peloton updates & Peloton rumors sent directly to your inbox.