UPDATE – The article was originally posted on April 1st. You can see the real Peloton Homecoming announcements here.
This week we received an anonymous tip that included a few details about what Peloton would be announcing at Peloton Homecoming. The email included a draft of a press release that is being worked on to go along with all the new announcements. Thanks to this, we can share a few of the announcements that will be made from April 30 – May 2 during Peloton Homecoming.
New Product – The Peloton Wireless Bike
First, the big announcement made at Peloton Homecoming 2021 will be a new product. While rumors have indicated the next product was likely to be either a Peloton Rower, or a Peloton Strength Machine, our sources tell us that Peloton is going to surprise everyone – and instead introduce a Peloton Wireless Bike.
This builds on the Peloton Bike+ that was released last year, but uses wireless power charging technology to make it a truly wireless experience – getting rid of those pesky cords.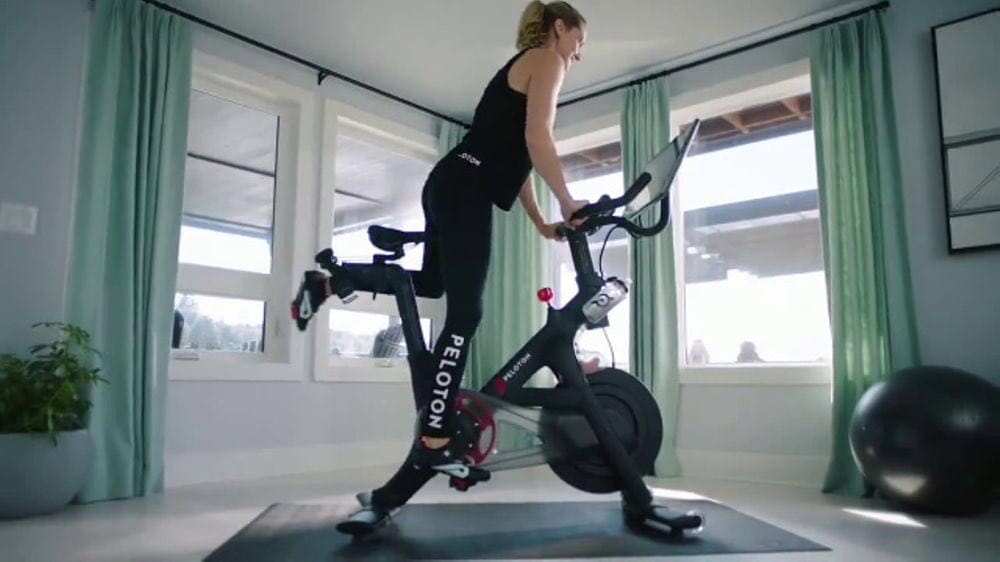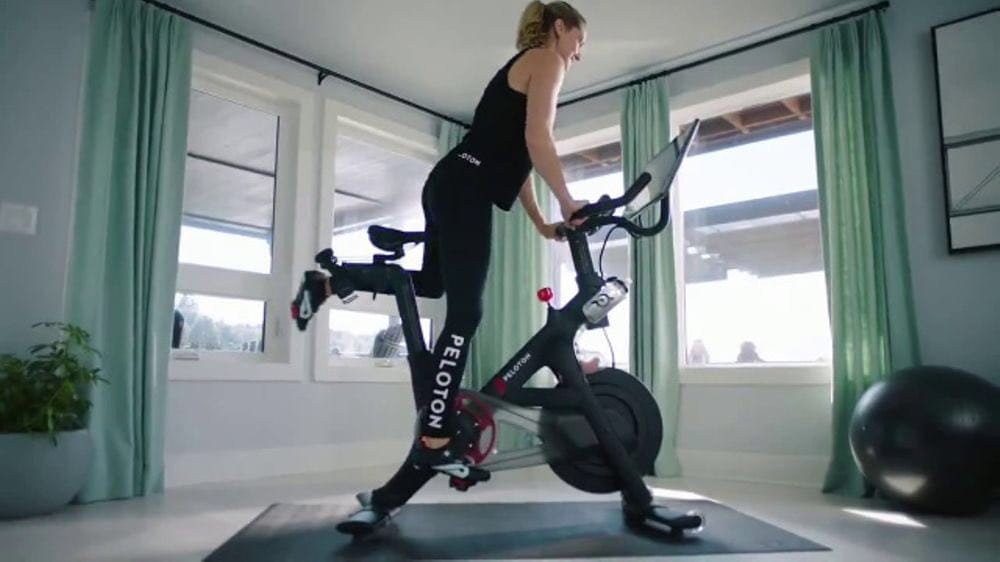 The leaked press release had this to say about the new Peloton Wireless Bike:
Ever since our viral Twitter marketing campaign in 2019 that showed our bike in beautiful homes without power cords, we knew there was a demand for this. We've actually had our R&D teams stop working on everything else until this project was perfected. We previously had "better, best" product strategy for each product line, but going forward, will have a "better, best, wireless" strategy.
To ensure only the best delivery & installation experience, anyone who orders the Peloton Wireless Bike will be required to also contract with XPO for them to install the proprietary floor charger.
New Class Types – Passive Recovery Classes
We've also found out that Peloton will be announcing an exclusive new class type to the Peloton platform. Unfortunately it's not Peloton boxing as was previously rumored. Instead, it's a new type of recovery class being called "Passive Recovery". Unlike the normal active recovery you might do on the Bike or Tread, these are designed to be done when you are away from your workout area.
Over the last few months we had been hearing about Peloton reaching out to some members who had signed up for beta testing through Peloton's Field Testing program. We weren't able to get any details at the time of what products were being tested, however, can now confirm that it was a new accessory to go along with the passive recovery classes.
A Peloton executive was quoted in the press release as follows:
We know that some people would like longer classes, however, all these members taking 60 & 90 minute classes really hurt our "number of quarterly workouts" and "average monthly workouts per subscription" stats that we report to investors each quarter.


Now, with these new passive recovery classes we can have a compromise. Each class is only one minute long, which will really help our quarterly stats. Once they have rolled out, we'll start adding a few longer classes back into the schedule. However, a new software update will require you to take at least 5 of the passive recovery classes before you can unlock the longer classes – ensuring a high number of quarterly workouts still.
How will the passive recovery classes work? It's the instructor sitting on a sofa, giving you a few motivational quotes & shoutouts over the course of the minute. The classes are designed for you to be sitting on your sofa as well.
These classes will also feature some exclusive music only available on the Peloton platform, which was first demonstrated at the end of last year with the exclusive Elvis Remix classes. Peloton is now expanding on that concept for these passive recovery classes. For example, you'll now be able to pair a 90 minute class with a 1 minute passive recovery featuring an exclusive Fall Out Boy & Nickelback mashup. Each instructor was invited to nominate a few bands they wanted to see featured.
How does this tie in with the beta testing product above? We can reveal that Peloton will be launching an exclusive Peloton-branded sofa to go along with the passive recovery classes. While not required to take the classes, the sofa has a built in integration with the Peloton platform, so that anyone taking a passive recovery class on a Peloton sofa will be more likely to show up on the instructors screen and get a shoutout during the 1 minute class. This integration is possible thanks to the recent acquisition of Otari Mats – Peloton will be using the mats from that acquisition as part of the cushions on the sofa.
Apparently a few of the instructors have been quietly testing them out in their homes. In this exclusive picture (which Kendall posted on Instagram) you can see an early version of the Peloton sofa.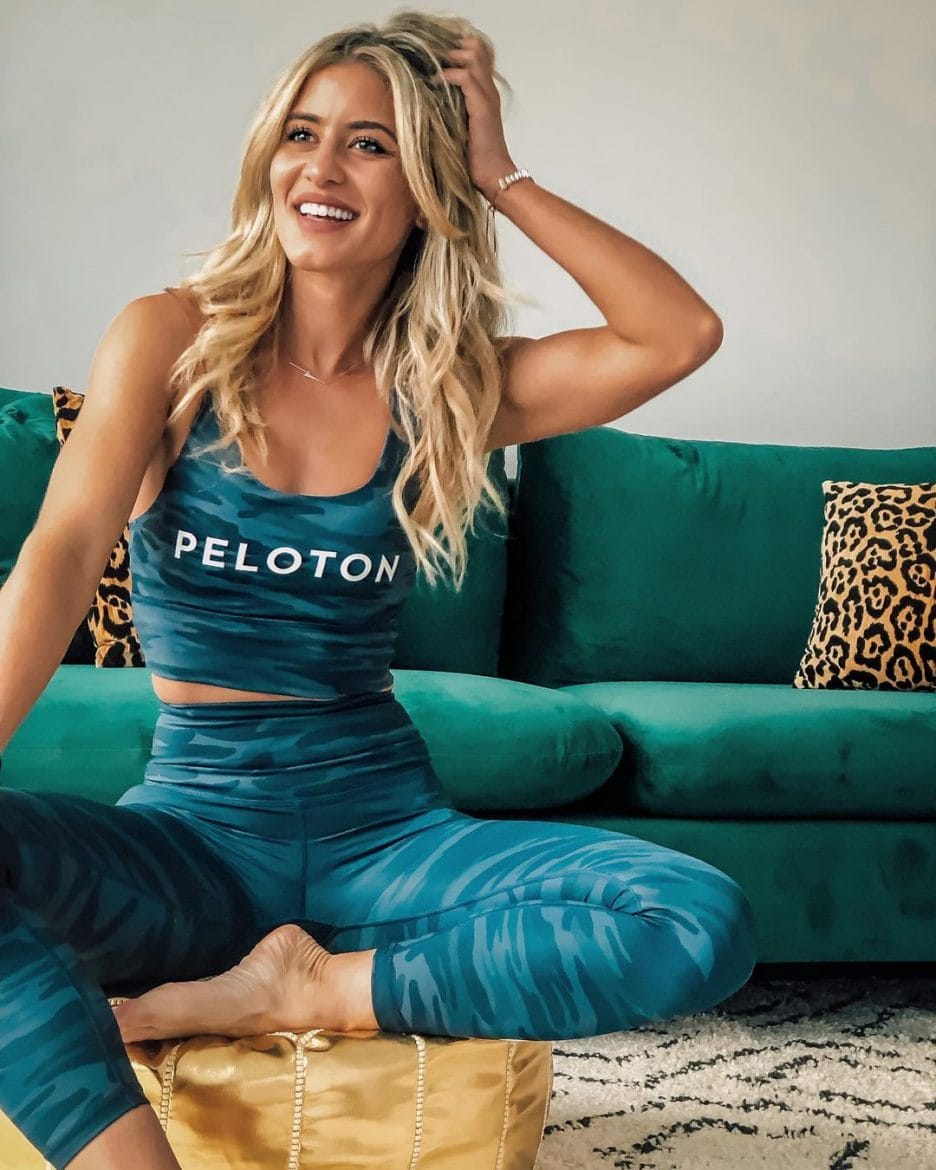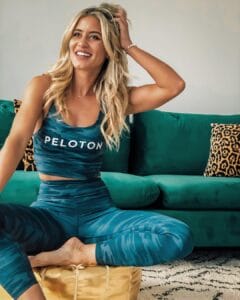 These same sofas will be available in an exclusive drop in the apparel store later this year as well. However, Peloton has listened to member feedback, and has increased the number of sofas available for sale by over 500% of a normal apparel drop. This means there might be as many as 10 sofas available to purchase when they go on sale.
We're also hearing these new classes are why the yoga studio is closed for the next 3 weeks. Peloton has brought in a number of sofas in the studio, and each instructor will be recording a bunch of on-demand classes to get prepared for the launch. Depending on member interest, in 3-6 months Peloton will consider dropping another set of classes.
New Feature – Leaderboard Buffering
Last year just before Peloton Homecoming, the big new feature announced was leaderboard tags. Peloton is keeping the tradition of announcing new features around Homecoming, so expect a revolutionary new feature in a few weeks. This year, the new feature that will be announced is being called "Leaderboard Buffering."
When you turn Leaderboard Buffering on, the class will stop playing, a spinning wheel will show on the screen, and your metrics will temporarily stop recording until you turn leaderboard buffering off. Peloton has actually been alpha testing this feature with some members, and randomly turning it on for them to work out all the glitches.
We know what you might be thinking – this feature might sound like a "Pause" button, which Peloton previously surveyed some members about. According to Peloton, it is definitely not a pause button. Along with the press release, we were sent an audio recording of an investor demo day where investors got an early peek at the new feature. When one of the investors asked if this was a pause feature, a Peloton marketing intern had this to say:
Pause? No, definitely not. We've long been opposed to a pause button on the platform, as it could impact the leaderboard. If someone was able to pause their workout, they might be able to game the leaderboard – and if you've ever looked at the top of the leaderboard, you'll see it is impossible to game. What's next, are you going to suggest some bikes might be miscalibrated!?
Leaderboard buffering will be rolling out as a limited time beta. As such, this feature will be available on iPhones on Mondays, Androids on Tuesdays, Bike products Wednesdays, Tread product Thursdays, and for the passive recovery classes Friday. No pauses are needed on weekends so it is not available then.
There will also be an optional integration with the new auto-follow feature that is available on the Peloton Bike+ and Peloton Wireless Bike as well. Anytime an instructor stops pedaling in the class, Leaderboard Buffering will automatically turn on and pause your metrics. It will resume when the instructor starts pedaling again.
We'll have more information & details on all of these closer to Homecoming, which is April 30 – May 2. Until then, we hope everyone enjoys their first day of April!
You can read the entire press release here.
---
Want to be sure to never miss any Peloton news? Sign up for our newsletter and get all the latest Peloton updates & Peloton rumors sent directly to your inbox.