Peloton announced today that the new Peloton Guide strength device would be available starting on April 5th.
This was revealed in their Q2 2022 shareholder letter, where they stated:
We are excited to officially announce the launch of Peloton Guide, our first connected fitness strength product, on April 5. .
The Peloton Guide will cost $495, and will come bundled with a Peloton Heart Rate band, which was made available for sale separately last week. Peloton had previously shared the Guide would be available in "early 2022", when they first announced the new product in November.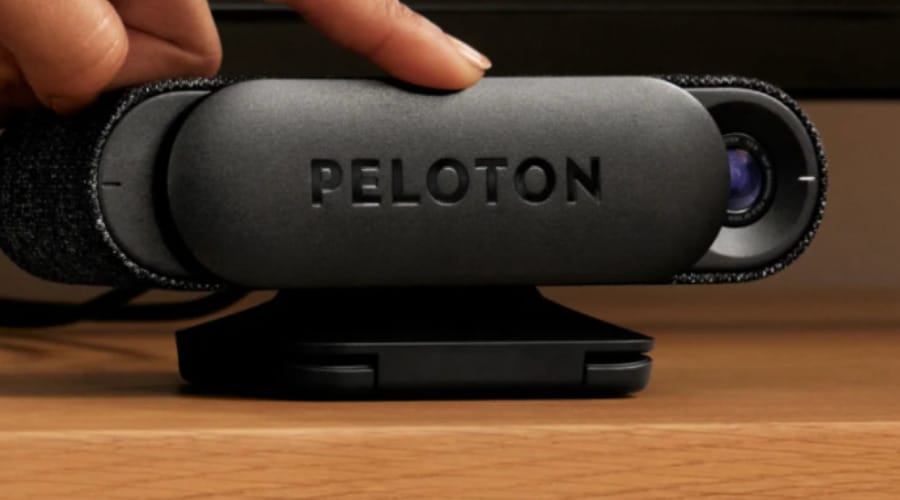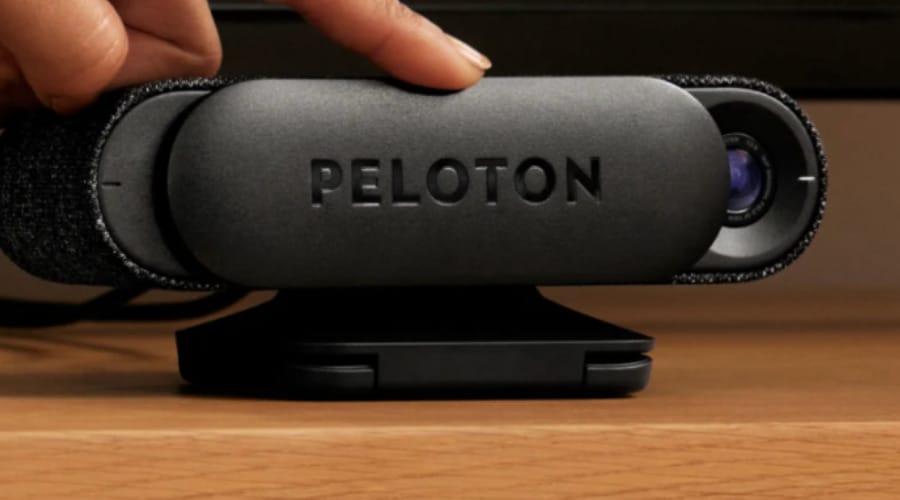 The Peloton Guide is essentially a small web camera that you plug into a TV. It then counts your reps for you, and allows you to see yourself on screen alongside the instructor.
Peloton points out the 3 main features of the guide. Note that the Peloton Guide does not appear to have any sort of form feedback or form correction – Peloton is instead marketing it as "Form Matching" – where you can see yourself on screen next to the coach and visually see for yourself if you need to make any changes.
Body activity features allow Members to see what movements will be in a class, understand correct form, and see which muscles were worked each day to guide the next workout.
Metric-driven accountability through a smart camera with Peloton's unique Movement Tracker pushes our Members to complete every strength movement in every class.
Form matching, via a picture-in-picture feature lets Members simultaneously see themselves side by side with the instructor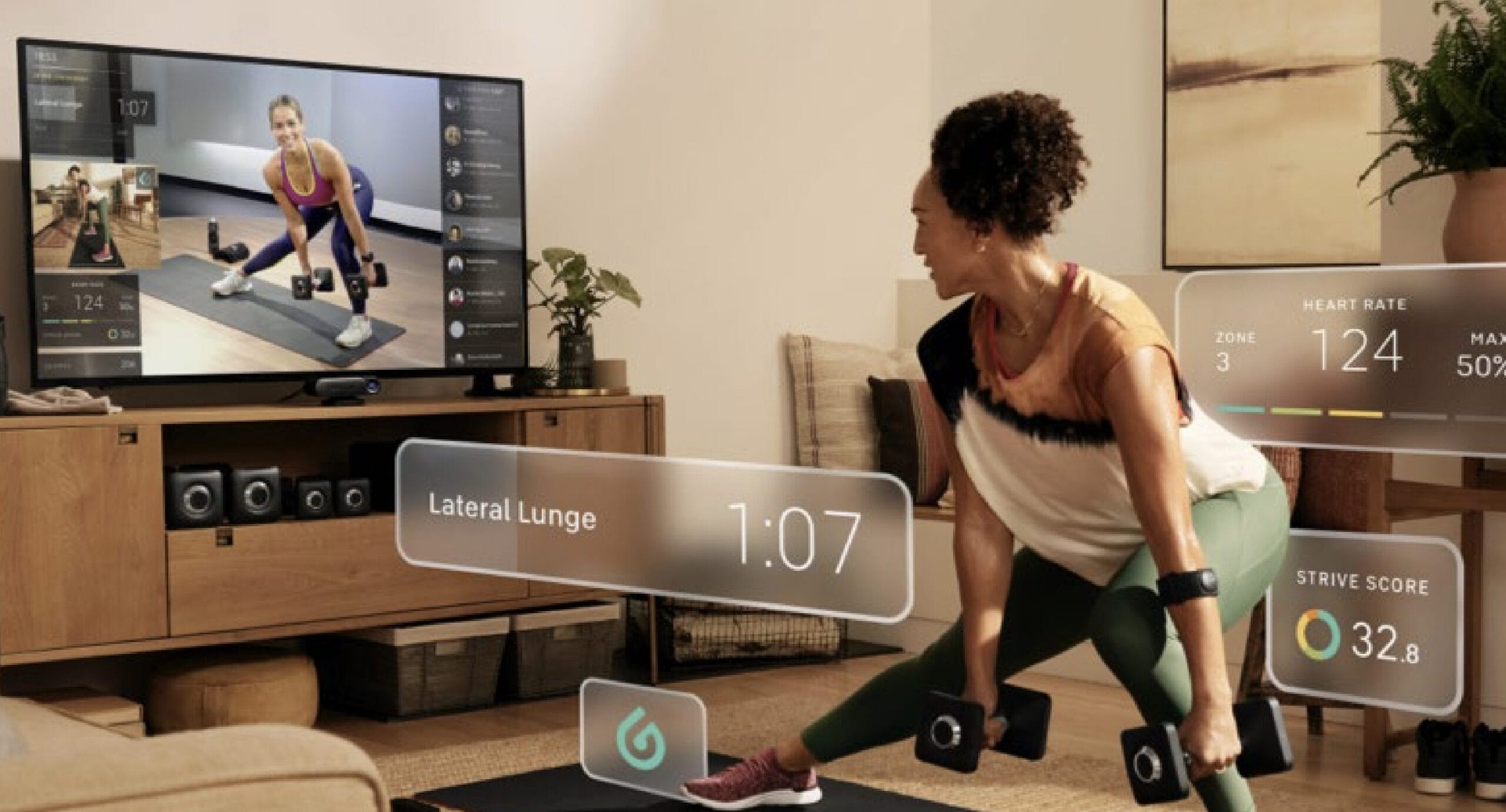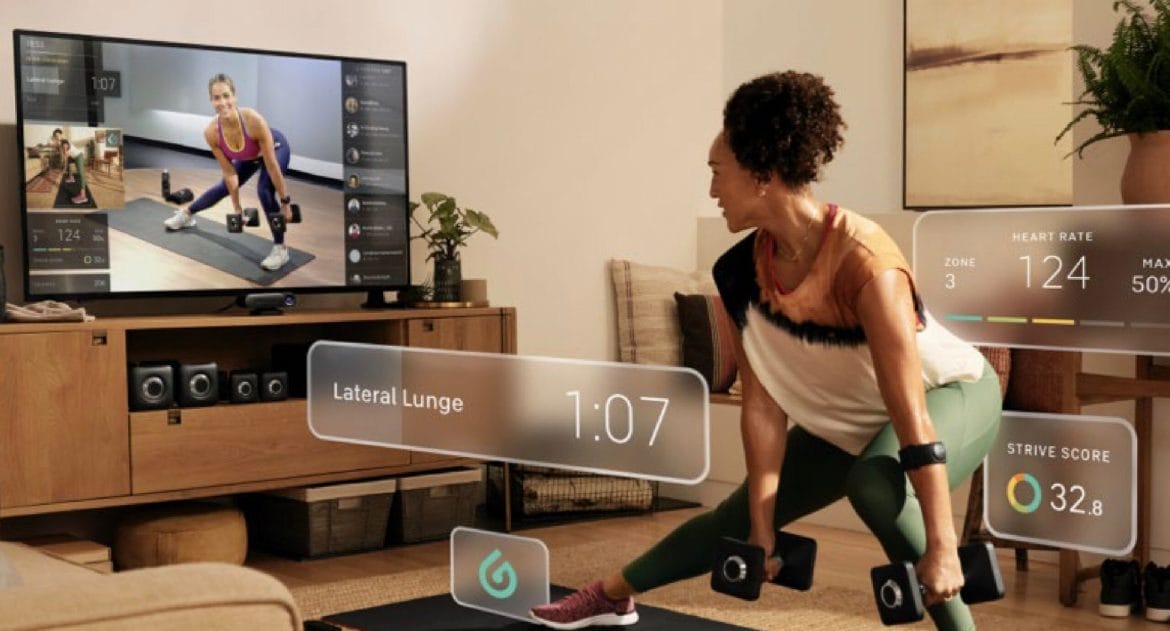 In the promotional photo above, you can see how the display on the TV allows you to see yourself next to the instructor. There are different ways you can configure the screen to be laid out – you can see a larger video of yourself as well.
The green spiral shown underneath where it says "Lateral Lunge" is the Movement Tracker described above. You can also vaguely see it on on the screen, embedded in the picture of the member. This starts out empty, and as the Guide counts your reps for you, turns green. Your goal is for it to be completely green by the time you are done with your reps. This is a visual indicator of how many reps you are completing.
Peloton is also sharing that there will be specialized content just for the guide.
Guide will be supported with dedicated content, including exclusive programs for all levels, live full-body training classes with instructors, and an extensive move library to help Members learn and perfect proper form.
We have recently shared information about some of the new programs that are being prepared to be released with the guide. In the programs currently in development, the instructors state "IF you have a Peloton Guide", which led us to believe they might not be exclusive.
Based on this new language in the marketing material, it sounds like the new programs will likely start out as being as exclusive, but then possibly be released into the general on-demand library for members without the Guide after a certain period of time.
Peloton executives also shared today that the Guide would have a "soft launch", and not a lot of marketing spend would be put behind the new device at first. This is part of their plan to reduce marketing spend until the middle of the year to better gauge "natural demand" for their products, so they can get a better baseline in order to enable better forecasting in the future.
---
Want to be sure to never miss any Peloton news? Sign up for our newsletter and get all the latest Peloton updates & Peloton rumors sent directly to your inbox.