Over the weekend we shared on social media that there were no live Peloton classes on the schedule for March 20-22, indicating that both the New York and London studios would likely be closed. Peloton has officially made a statement that there will in fact be a studio closure while the team takes time to "pause and reflect."
Peloton announced the news in the Official Peloton UK Member Group on Facebook, as well as the OPP:
Our team is taking a moment to pause and reflect. From Sunday, March 20 through Tuesday, March 22 there will be no live classes on the schedule from Peloton Studios New York and Peloton Studios London. During this time, you can join our scheduled encore and on-demand classes available on the Peloton Bike, Bike+, Tread and App.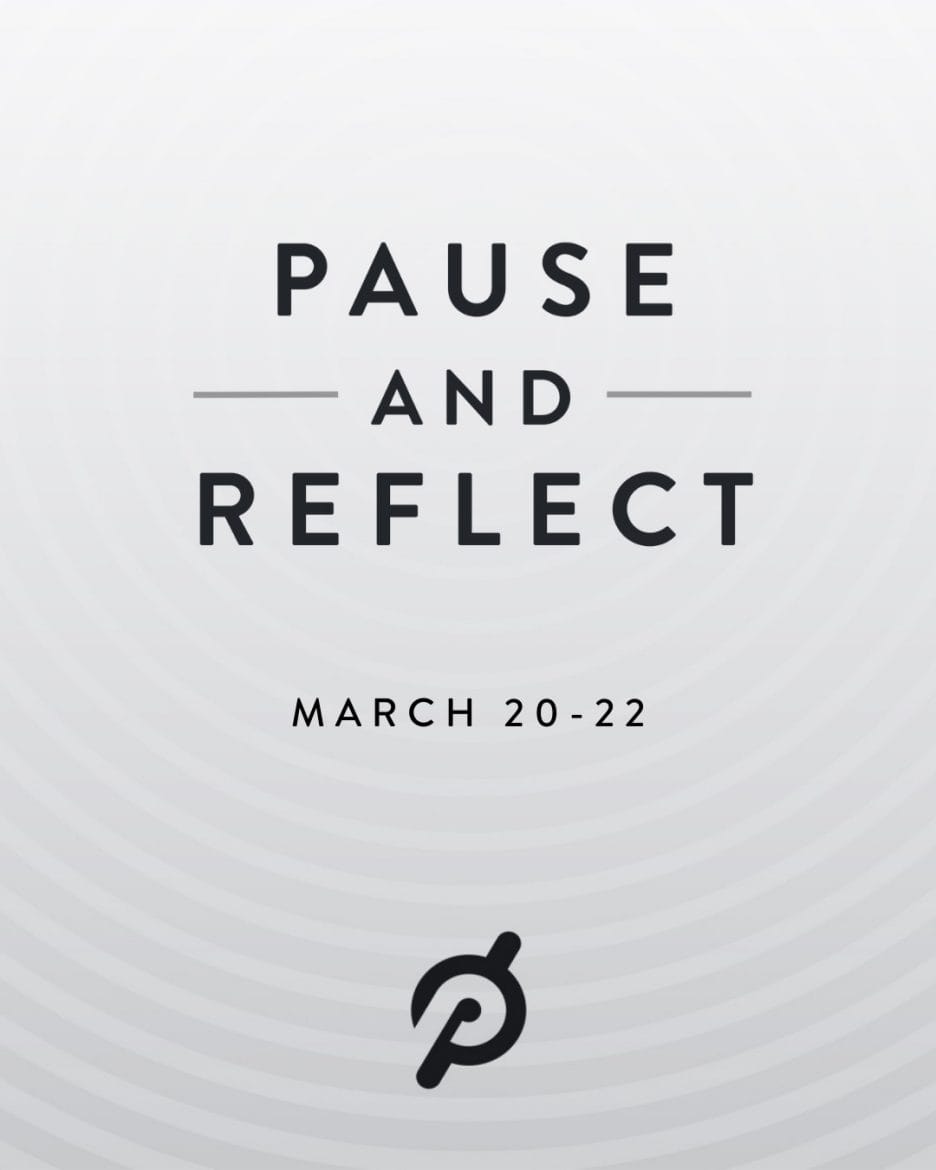 Peloton periodically closes their studios for 2-3 days at a time throughout the year in order to give the instructors and studio/production teams a break. This typically happens around holidays (such as Christmas, New Year's, and July 4th), but can also happen at various times throughout the year unrelated to any major holidays.
Last year the studios were also closed on April 4-5 for Easter, and there have not yet been any announcements regarding a potential Easter closure on and around Easter (April 17, 2022) this year.
Even though there won't be any live classes on March 20-22, the schedule is packed with encore classes (on demand classes with a fresh leaderboard) for those dates.
And speaking of the Peloton studios, if you missed the news last month, Peloton is now expected to open them to the public some time this summer.
---
Want to be sure to never miss any Peloton news? Sign up for our newsletter and get all the latest Peloton updates & Peloton rumors sent directly to your inbox.