At the beginning of May, Peloton recalled the Peloton Tread & Tread+. Peloton stated at the time they would be working with the CPSC to get approval for a fix. For the newer Tread, the issue was that the screen could become loose and fall out.
Today, Peloton is sharing that they have received approval from the CPSC for a fix for the newer Tread. While they don't detail what the fix is, they originally stated they hoped to be able to fix it with some better/stronger screws for the screen.
Their FAQ pages are now updated and state:
Starting in August 2021 we are now ready to install the CPSC- approved repair to ensure that the touchscreen console remains securely attached to the Tread at all times. To schedule your free service visit, please check your email for instructions or reach out to support here: support.onepeloton.com
The page also states that the repair will be a"Peloton-trained technician will be coming to your home to install a CPSC-approved repair to your Tread to replace the touchscreen. "
At this moment, Peloton has not shared when the Tread will go back on sale – right now they appear to be focused on repairs to existing Tread owners.
The Tread+ is still under recall and does not have an approved fix yet. This fix will likely require a manufacturing change.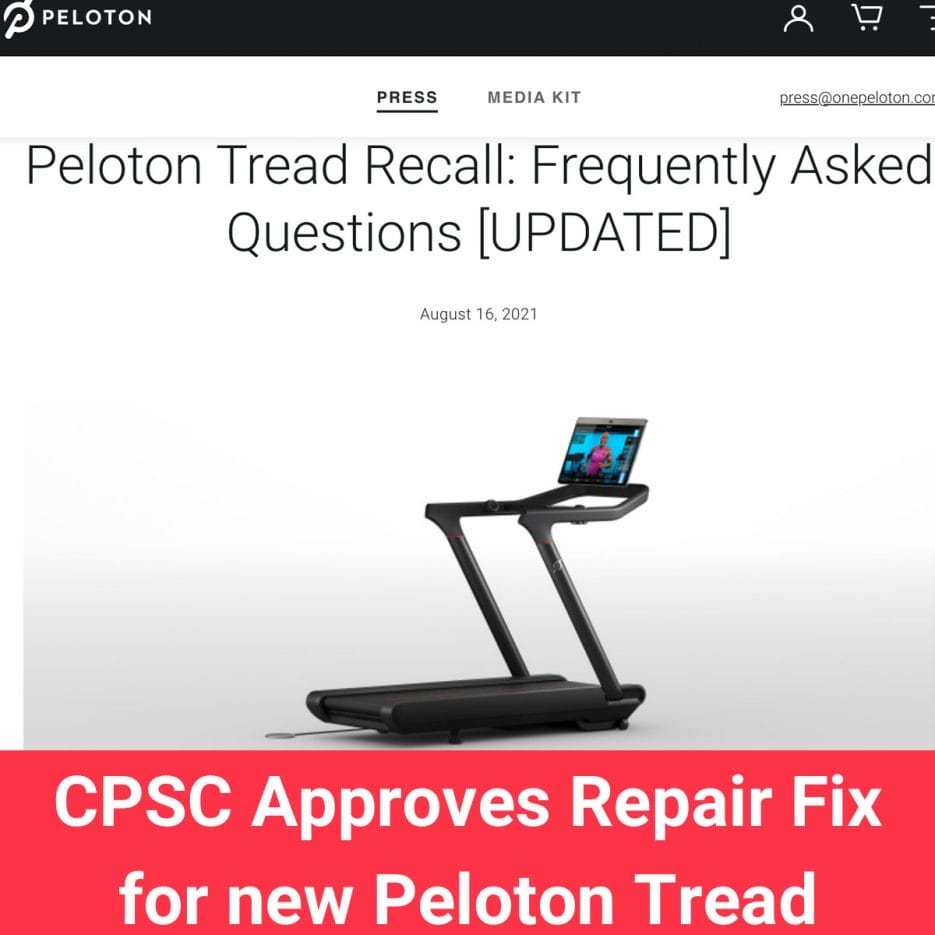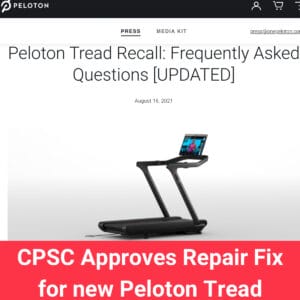 ---
Want to be sure to never miss any Peloton news? Sign up for our newsletter and get all the latest Peloton updates & Peloton rumors sent directly to your inbox.