Back in May, we shared a report that Peloton was looking for office space in Cork, Ireland. Peloton was apparently looking for enough office space to house 700+ employees, in what would be "a major expansion of its European operations."
This week, more signs have surfaced that point to Peloton moving ahead with their plans for a major expansion into Ireland.
First – Peloton has officially created a subsidiary company in Ireland, called "Peloton Interactive Ireland Limited". The paperwork was filed was the Irish government on August 5th. Kevin Cornils, who is Peloton's Managing Director of International, is on the board of the new company.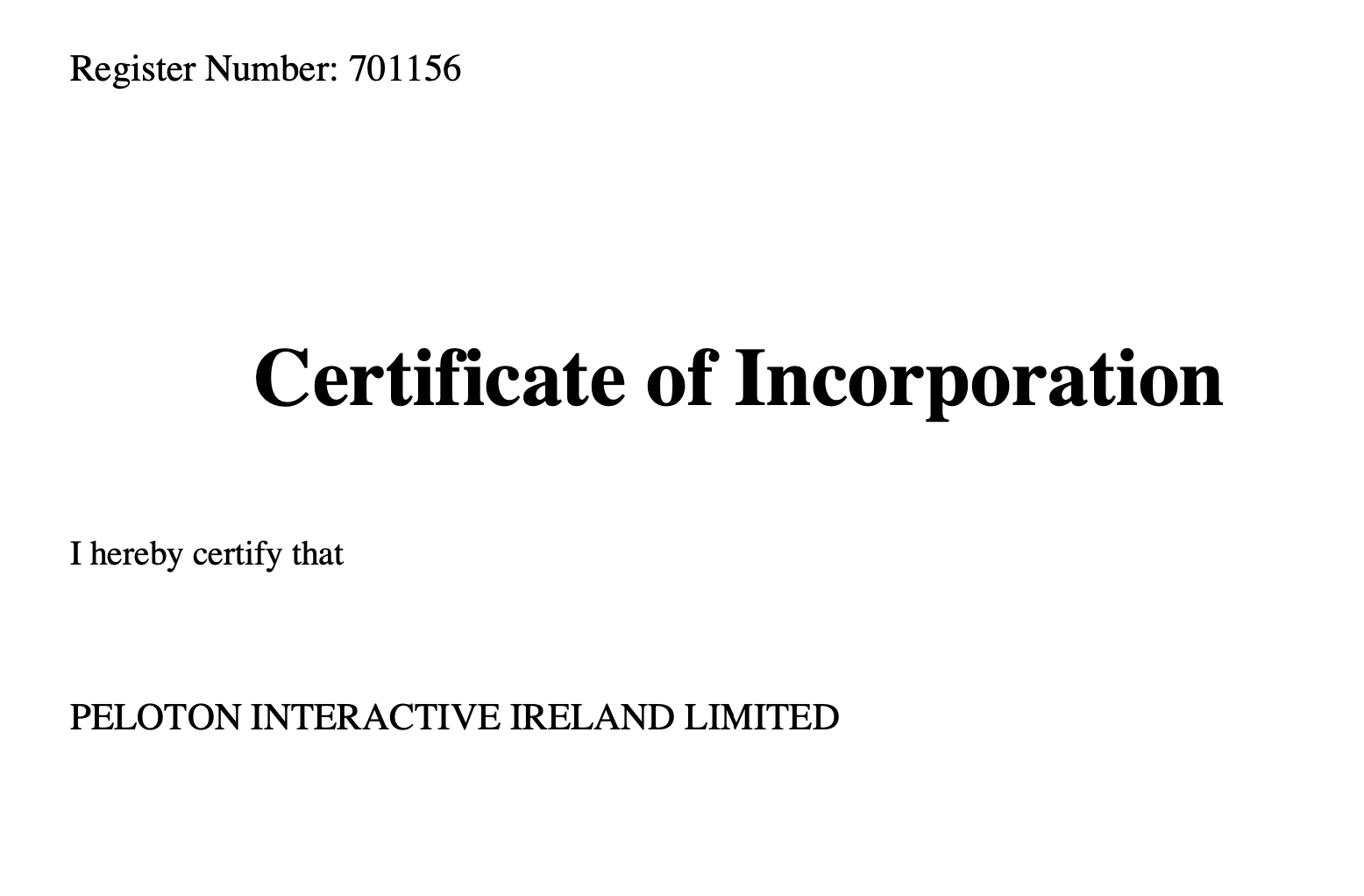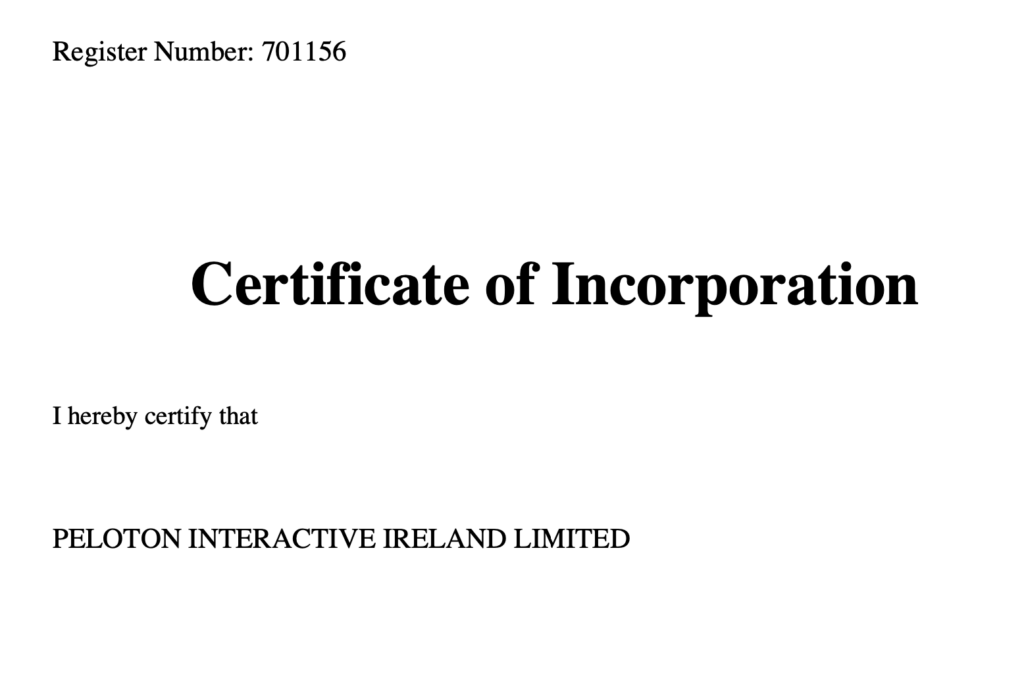 Secondly – Peloton has created some job postings for Customer Support positions located in Cork, Ireland – where they were previously looking for office space.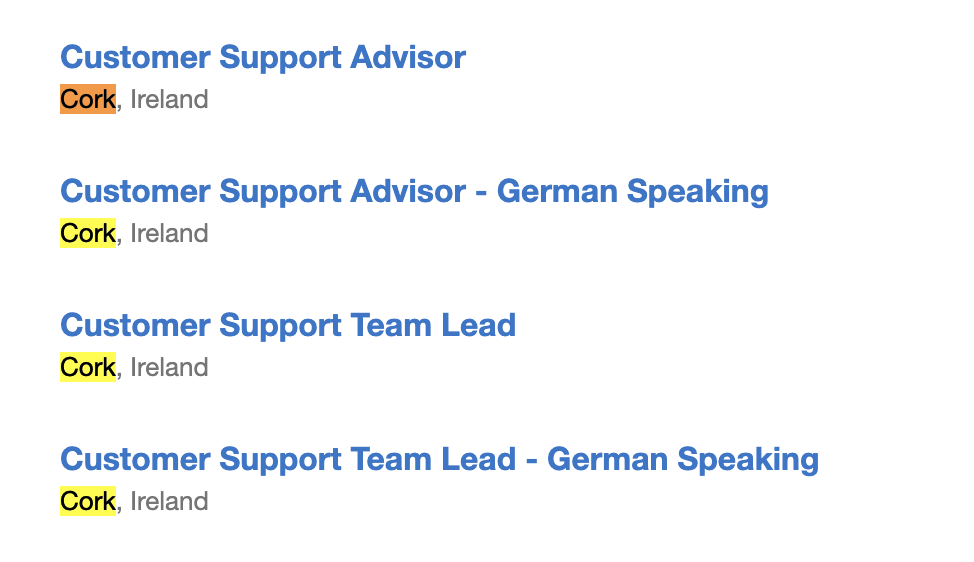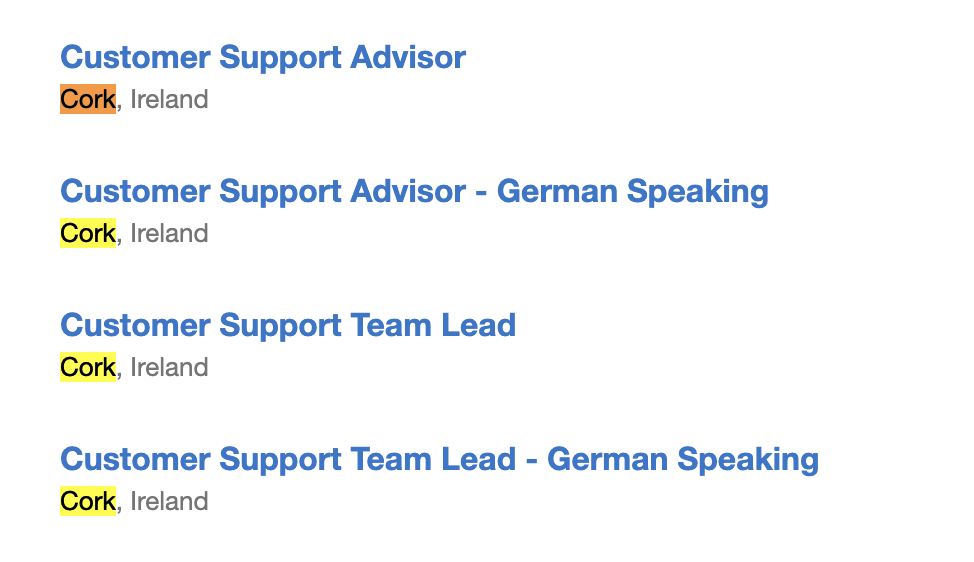 While the current job listings are looking for English & German speaking employees, a previous report indicated Peloton could be expanding to French language classes soon. So future job postings might also be looking for French speaking employees as well. With Peloton also now having Spanish language classes, that would also be another natural language for Peloton to hire for.
At this time, we are not able to confirm an address for where the new Cork offices will be located, but based on Peloton starting to hire there, it seems they have finalized, or are very close to finalizing, a location.
There are many potential reasons for Peloton to want to expand into Ireland – with the UK leaving the EU, Ireland gives them a base in an EU country, while remaining close to their London headquarters. In addition, there are potential tax benefits for companies based in Ireland.
Offices in Ireland would likely mean the eventual sale of bikes & Treads as well. It's not clear yet on what the timing of that would be. However, there is already a rumored instructor from Ireland – Daniel McKenna.
There has been lots of news on the Peloton expansion front over the last week. On Monday, Peloton officially broke ground on their first US manufacturing facility – the Peloton Output Park. It was also revealed that Peloton would be expanding to Tempe, Arizona and open a 350+ employee office focused on customer support.
---
Want to be sure to never miss any Peloton news? Sign up for our newsletter and get all the latest Peloton updates & Peloton rumors sent directly to your inbox.