Peloton appears to have completed a small, targeted purge of on demand content yesterday. For those who may be unfamiliar, Peloton will periodically remove classes from the on demand library with no advance warning or announcement.
Unlike some of the recent larger purges in August 2021 and February 2021 that saw hundreds of classes removed, yesterday's purge seems to have only hit strength content – specifically, short length strength content.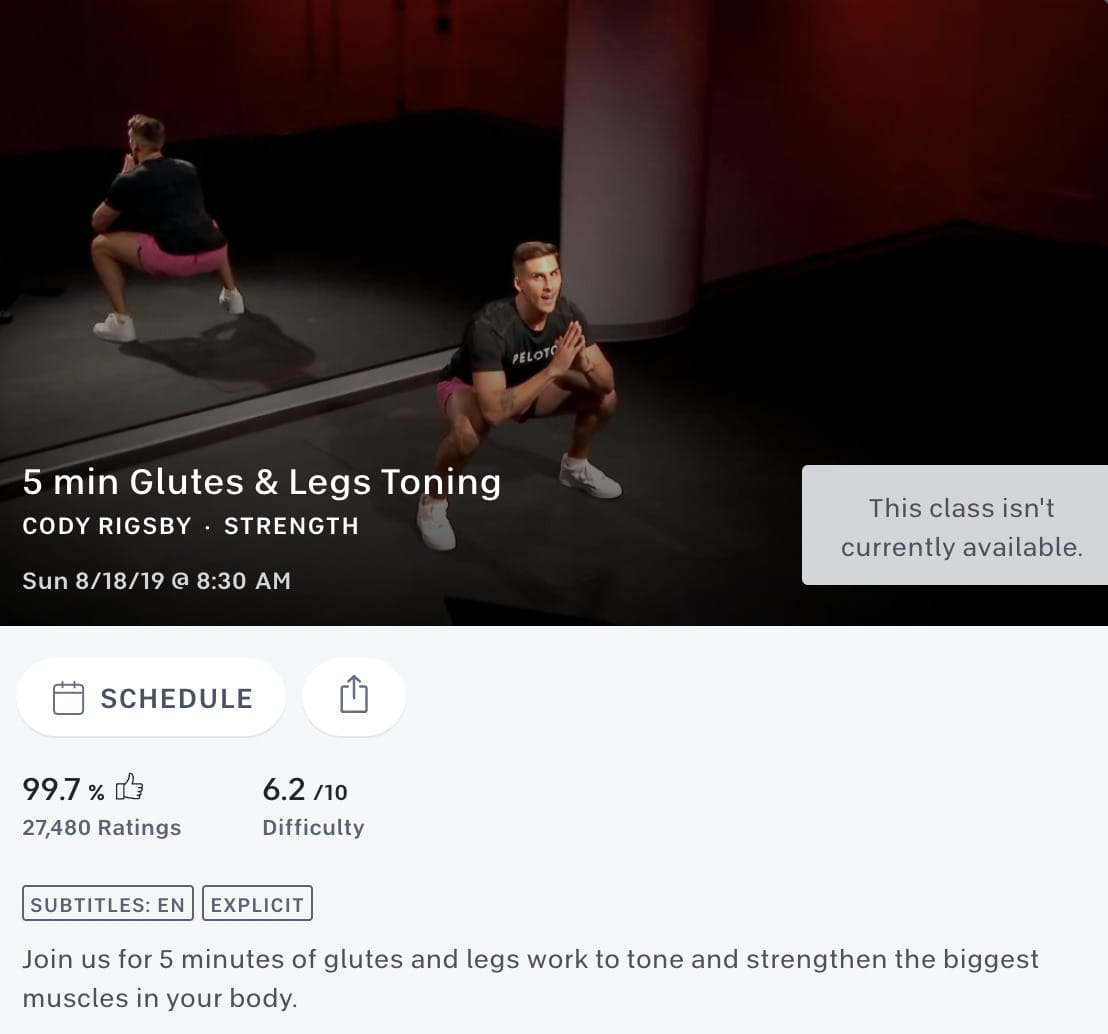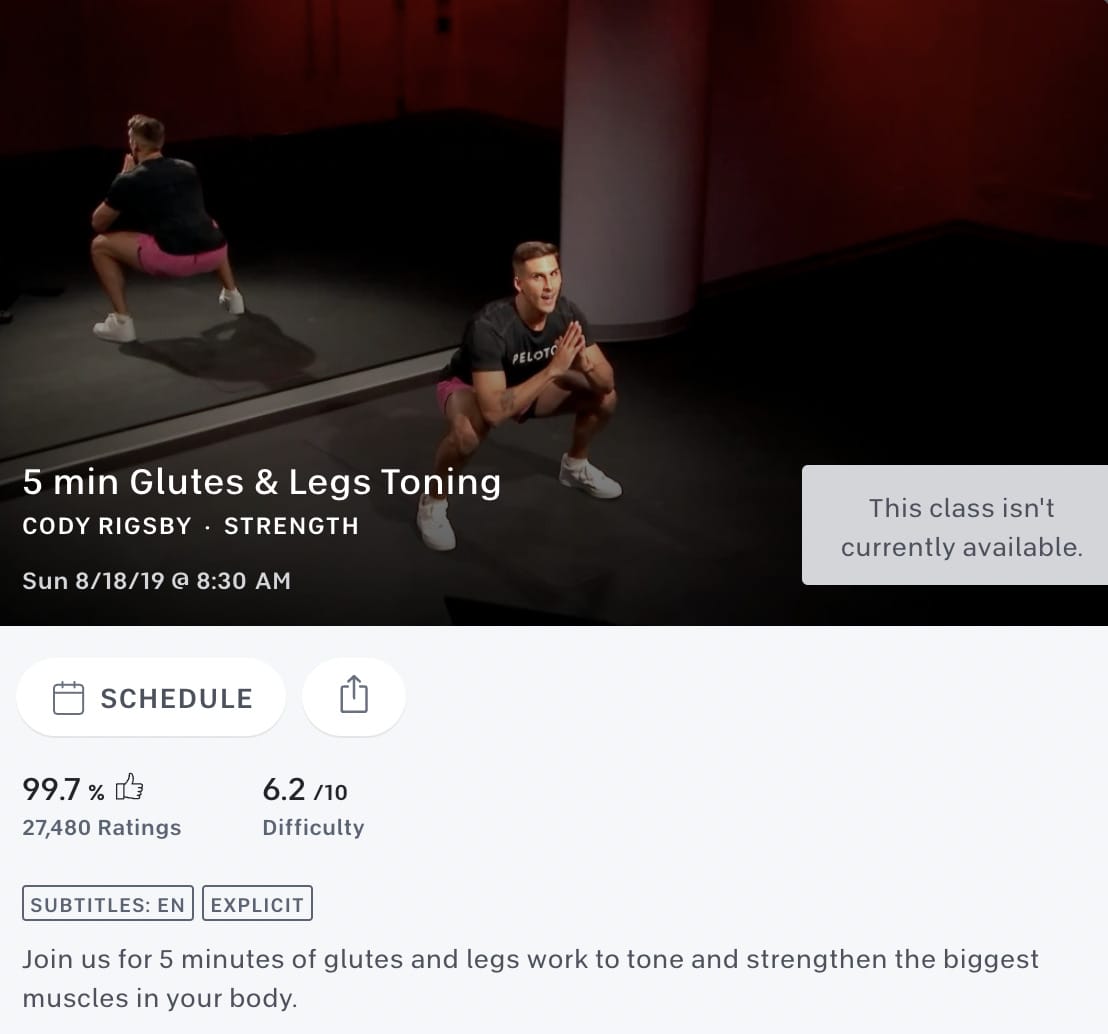 In particular, it appears that all of the five minute Glutes & Legs Toning classes have been removed from the on demand library. Instructors Hannah Marie Corbin, Cody Rigsby, and Ally Love had a number of these classes available from 2019 and early 2020. Peloton has not made any new Glutes & Legs Toning content since launching their Barre and Pilates modalities.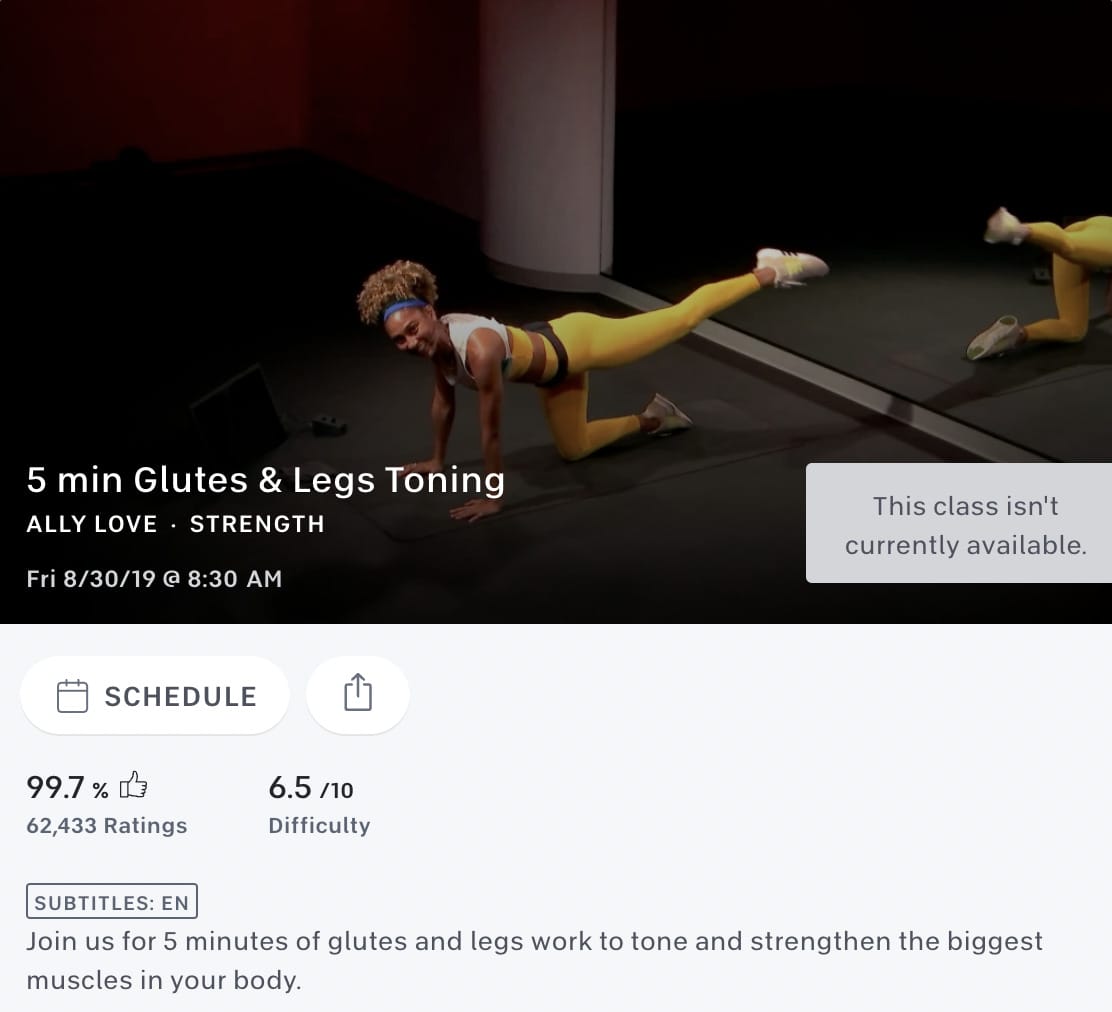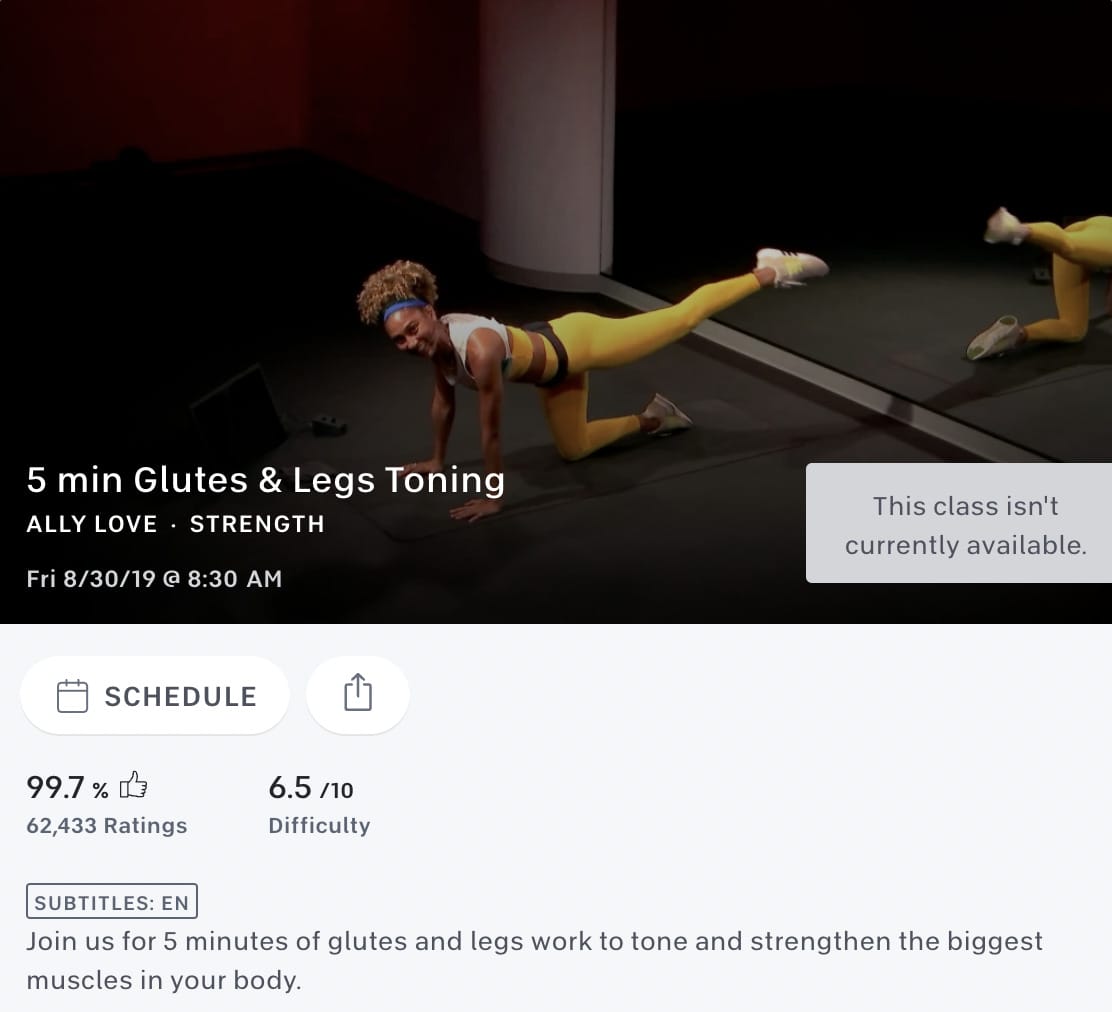 Peloton has periodically purged classes from the on demand library for years. The largest purge happened in 2019, when Peloton removed nearly 65% of the on demand library following the music licensing lawsuit from the National Music Publishers' Association (NMPA).
Since then, purges have happened approximately twice per year. Purges can happen for a variety of reasons, but the most common seem to be music licensing issues, or simply removing the oldest content.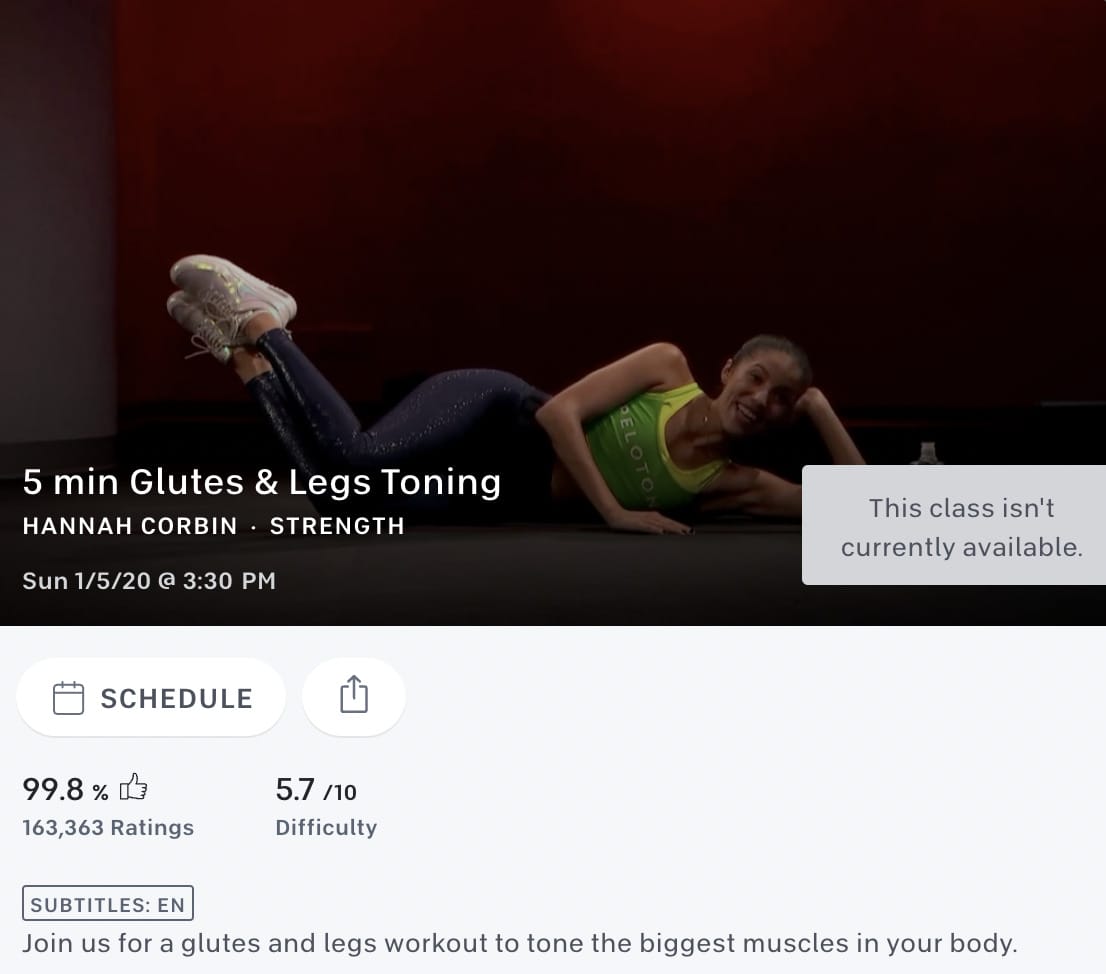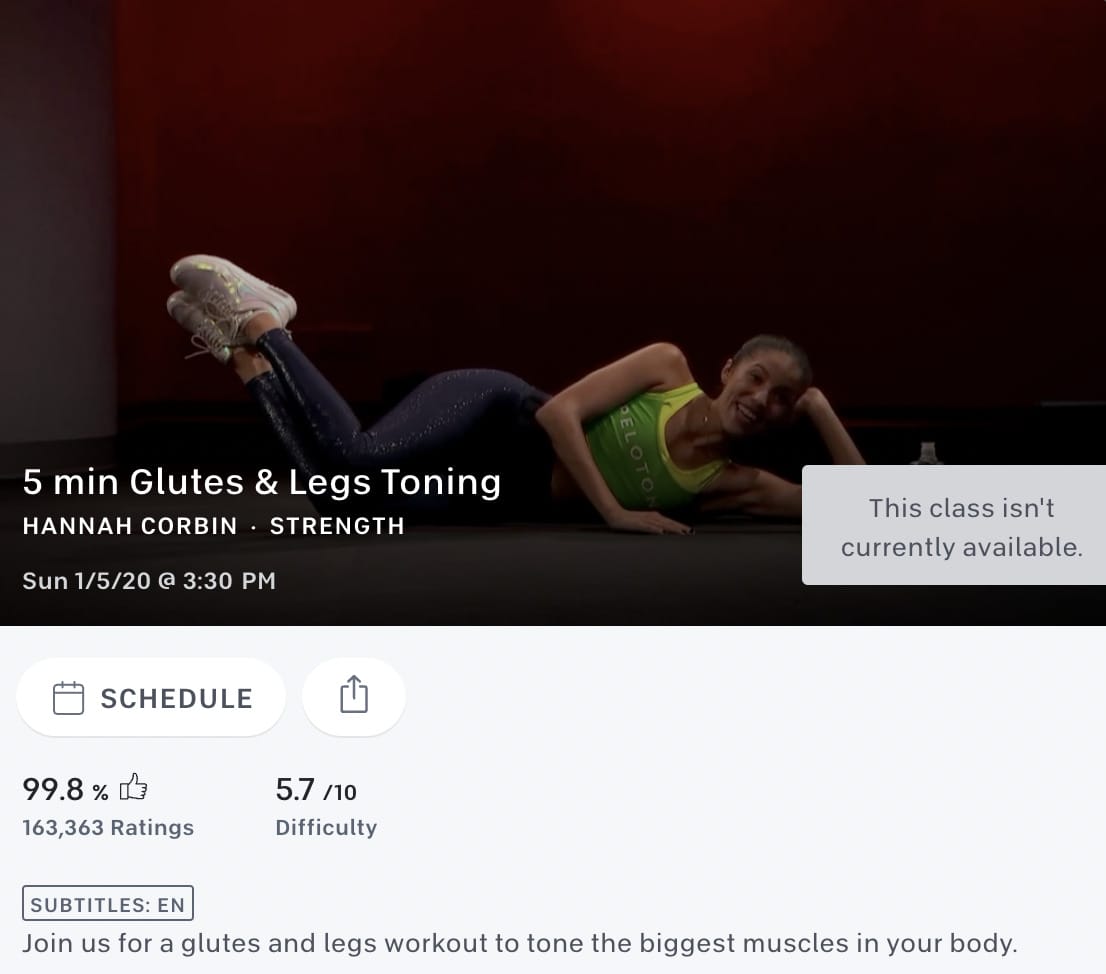 This latest targeted purge could be in preparation for the release of the Peloton Guide, Peloton's first strength-connected product. The device will be available starting April 5, and we've reported on new strength content currently in the works in advance of the launch.
This is also the first purge to take place under new Peloton CEO Barry McCarthy. There is a chance that with new leadership, the policy on purges could change – particularly since this has been a sore spot for members in the past when old favorites have disappeared with no advance warning. There is no word on when the next significant purge will take place.
Were you a regular in any of the old five minute Glutes & Legs Toning classes?
---
Want to be sure to never miss any Peloton news? Sign up for our newsletter and get all the latest Peloton updates & Peloton rumors sent directly to your inbox.