Update – These programs have been officially released, and you can find them listed here.
Last November, Peloton officially announced the Peloton Guide – Peloton's first hardware device for strength training & floor exercises. Marketing material thus far indicates it is a $495 camera that connects to your TV that can then allow you to see your form onscreen, and count reps for you. It will also include the new Peloton Heart Rate band.
Recent news reports & leaks have indicated that the Peloton Guide is likely delayed from being available for purchase until at least April. However, this doesn't mean Peloton has stopped working on new training programs designed to be released alongside the guide.
We first reported about these programs at the beginning of the year. At the time, it was revealed that there would be a new "Floor Bootcamp" training program, with Selena Samuela teaching at least one of the classes. There was also a "Legs & Core SPLT-115" class as part of a new program, led by Adrian Williams.
There are now reports of a "30 min Legs & Core SPLT-110" class, part of a new Peloton strength training program, led by Matty Maggiacomo. In this class, Matty clarifies that SPLT indicates "Split" – as in the class is a split between focusing on the legs & core muscle groups. During this 30 minute class, 15 minutes would be spent on legs, and 15 minutes would be spent on core.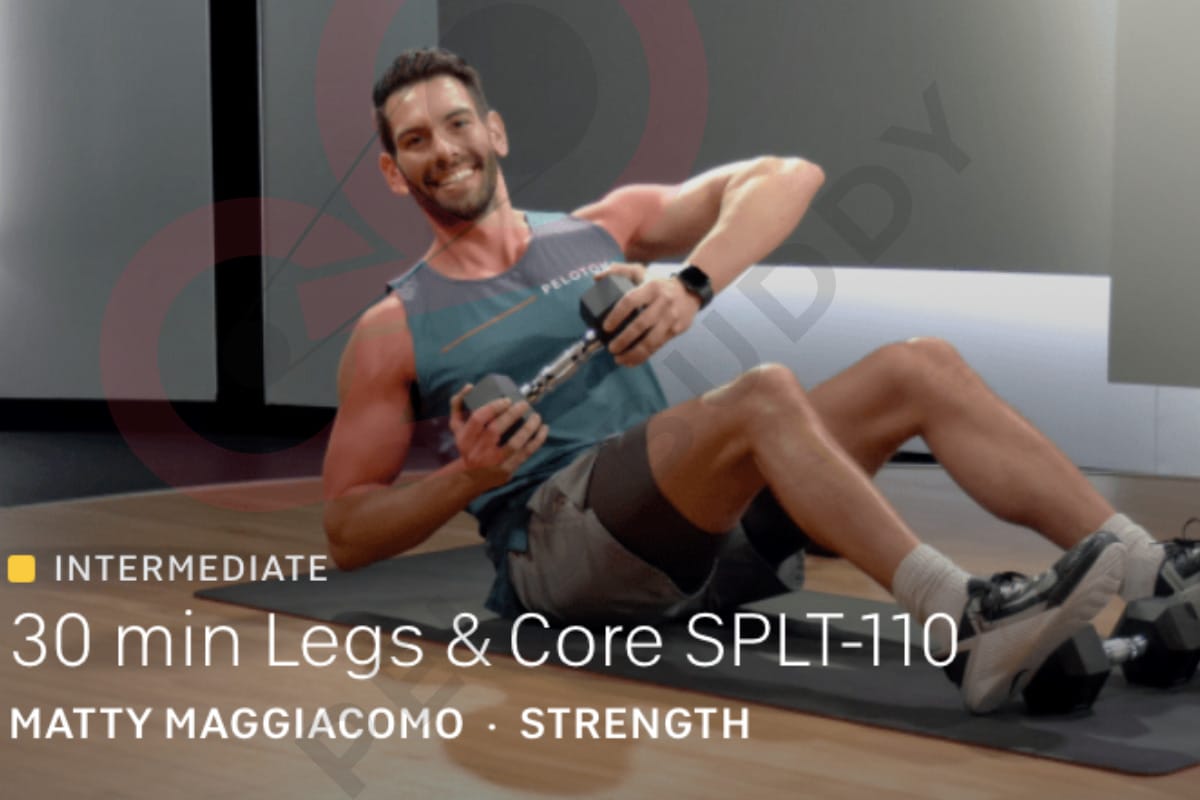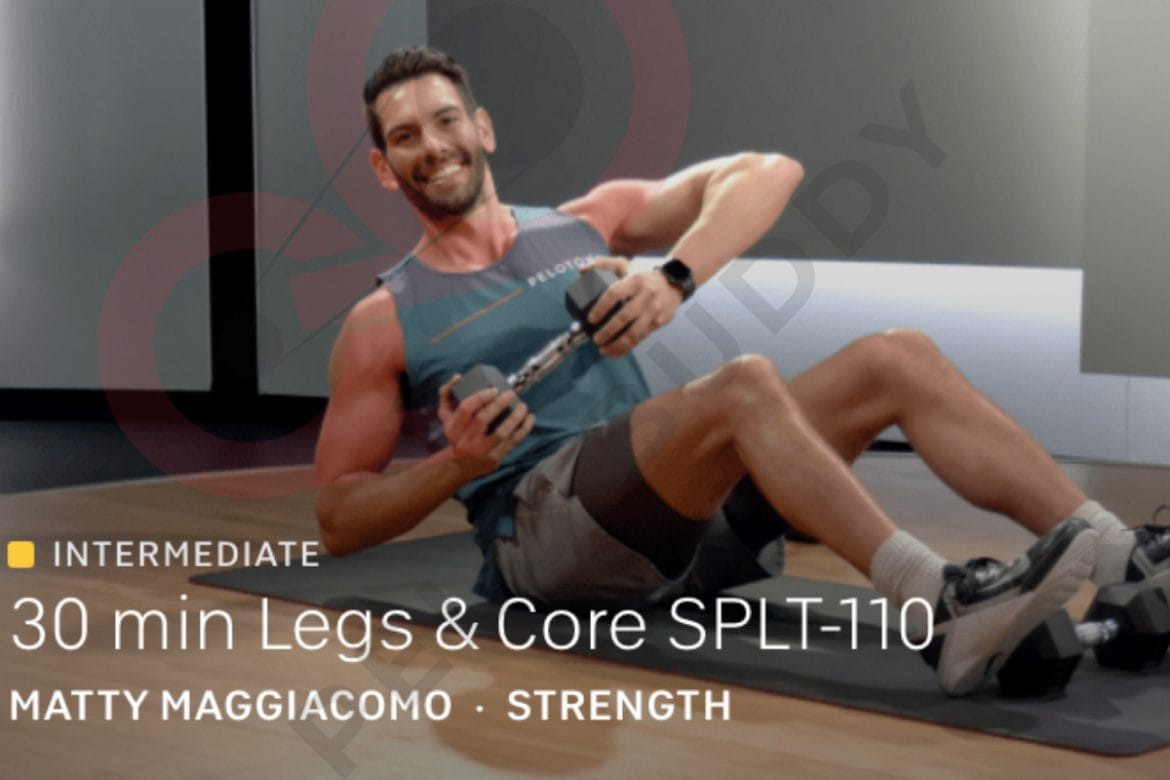 Matty goes on to say that it is a 1 week training program – which has 5 active days programmed, with 2 recovery days included. The program is designed for a more intense workout of specific muscle groups, designed to build muscles. Matty also mentions the program is designed to be repeated for maximum results.
For those who are worried that these new programs might only be available for those who purchase the Peloton Guide – it sounds like this might not be the case – and that all members might be able to utilize the new training classes! In both this class and the next class mentioned below, the coaches intro the class with a statement about "IF you have the Peloton Guide" – making it sound like other members who don't have the guide will be taking the class as well.
Another class that has surfaced shows that some of the new training programs will have two for one classes – with more than one coach teaching the same class!
A new multi-week "Floor Bootcamp" training program, as seen in the image below, will include at least one class led by Selena Samuela & Jess Sims.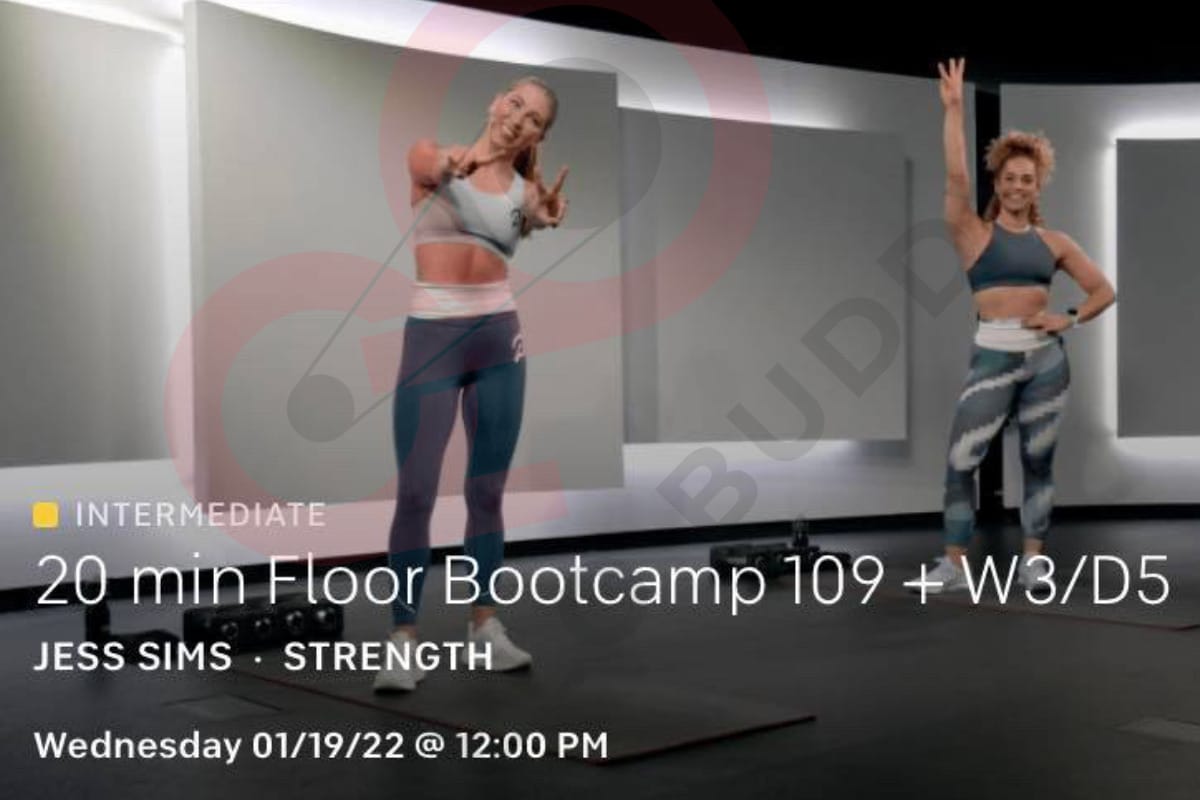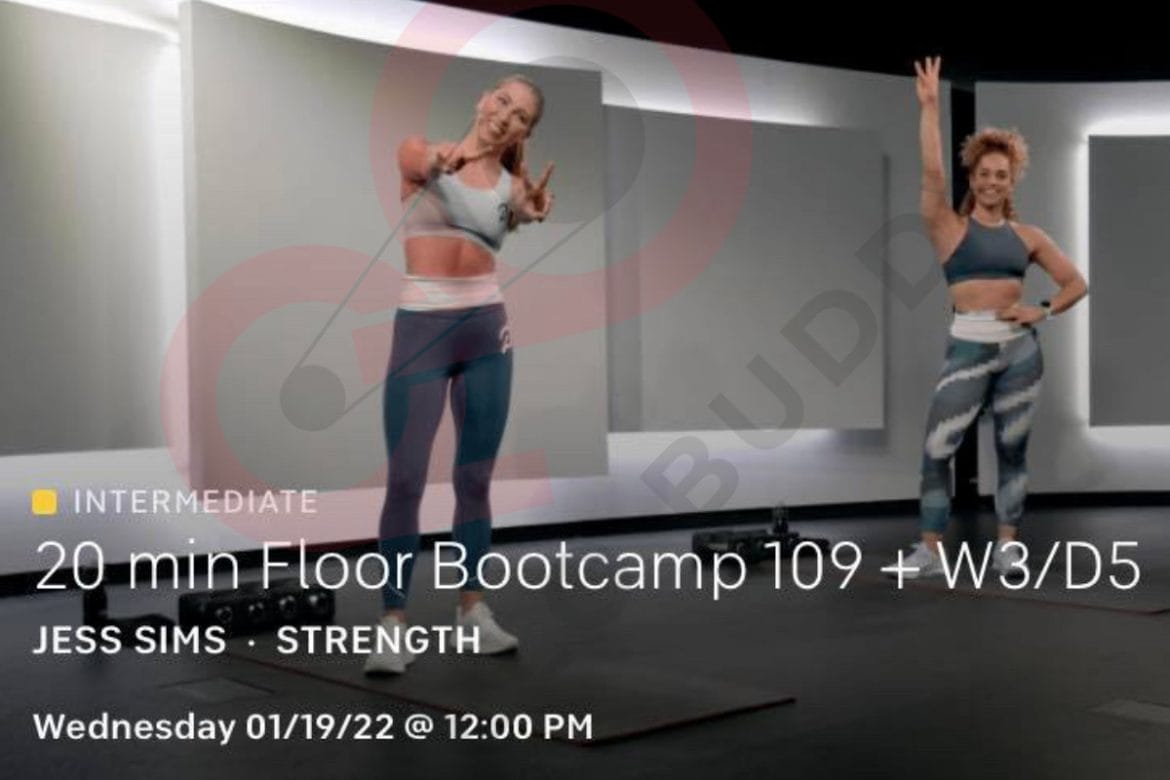 Update – Robin Arzon is also working on a program as well.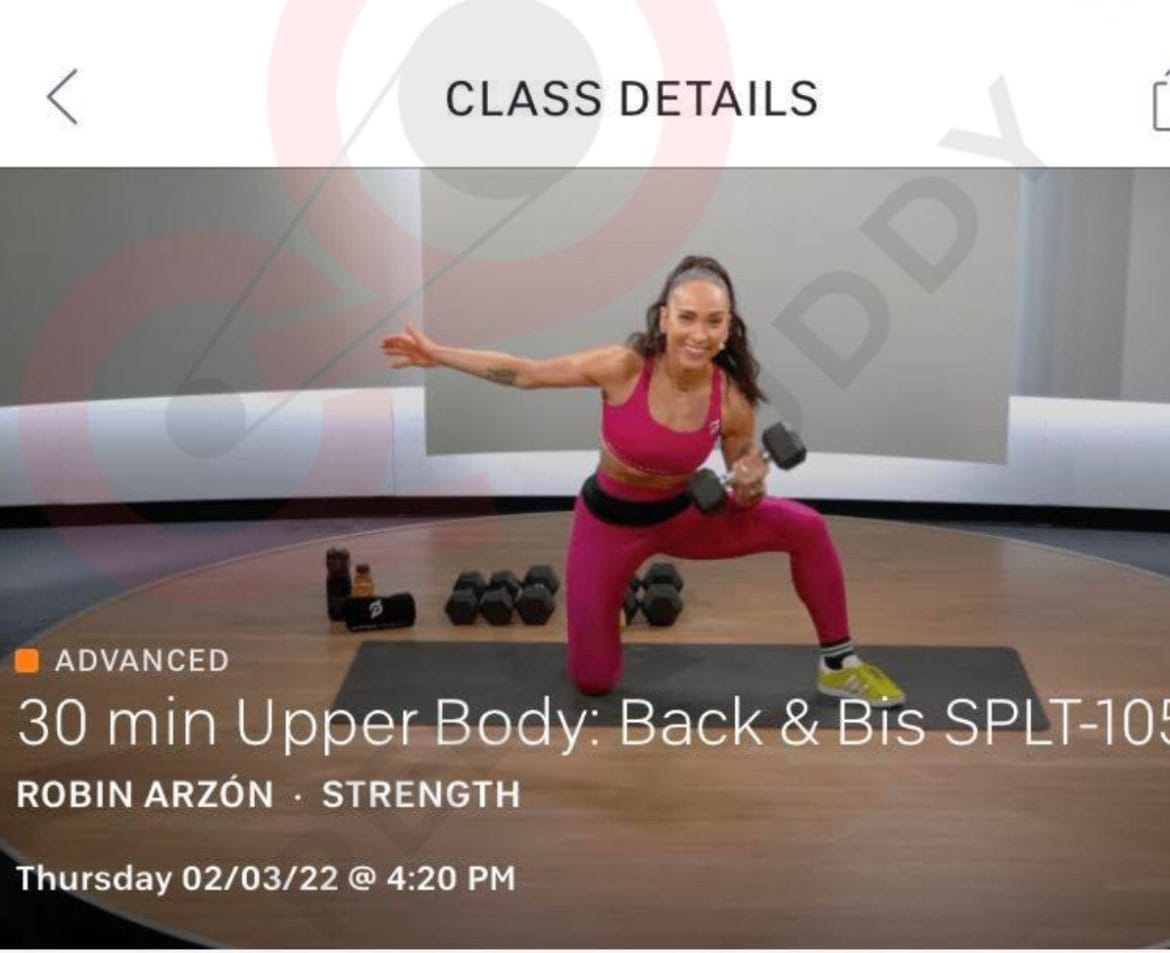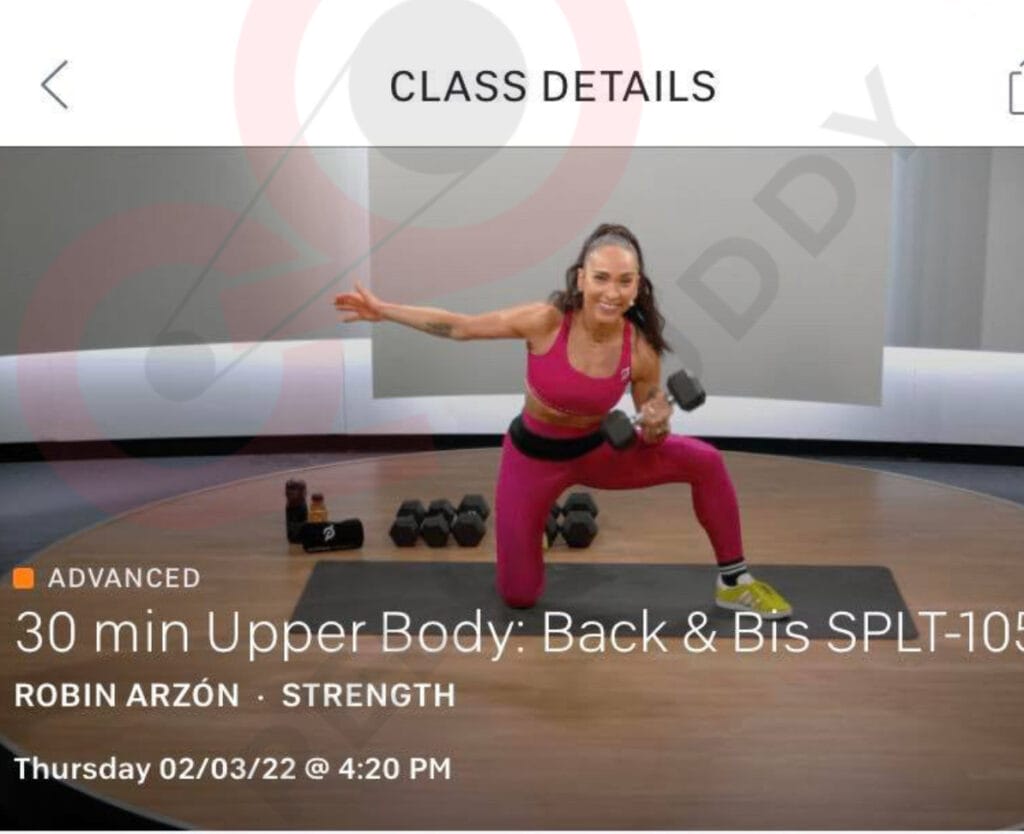 Note that the Peloton Guide is currently undergoing another round of beta testing. This means it is possible that not every program being tested will be officially released – and could be tweaked based on testing feedback Also, not every program will necessarily be released at the same time the guide comes out and could be slowly released over time.
If you don't see your favorite coach mentioned above, no need to panic yet. A number of other coaches are working on classes & programs for the Peloton Guide. In the press release announcing the guide, Peloton specifically mentioned Robin Arzón, Ben Alldis, Callie Gullickson, Rebecca Kennedy, Rad Lopez, Daniel McKenna, Andy Speer, and Chase Tucker would all also be working on classes for the guide.
Will you be interested in taking some of these new strength training programs when they are available?
---
Want to be sure to never miss any Peloton news? Sign up for our newsletter and get all the latest Peloton updates & Peloton rumors sent directly to your inbox.