Peloton will be participating in the annual ESSENCE Festival of Culture (known as ESSENCE Fest) in New Orleans this year, which is scheduled to take place from June 30 through July 3. Peloton launched a new splash page / sign up page and sent emails to some members with some additional information:
Meet Peloton at the UnitedHealthcare booth at #ESSENCEFest 2022!
We are so excited to announce that we will be showing up and showing out at #ESSENCEFest this year, in collaboration with UnitedHealthcare. Between the Peloton Instructors, the energy of the Festival, and the joy we know the community will bring, there's a ton of excitement in store.
Five Peloton instructors will be in attendance for events throughout the weekend: Tunde Oyeneyin, Jess Sims, Kirsten Ferguson, Chelsea Jackson Roberts, and Marcel Dinkins. There are currently three events being promoted:
#BlackGirlMagic Meetup & Happy Hour: Join Peloton & UnitedHealthcare for healthy bites, uplifting conversation and magical company. Don't miss this opportunity to snap a pic with your favorite Peloton instructors in IRL (including Tunde, Jess S., Kirsten, Chelsea and Marcel)! Friday, July 1 at 3:00PM – 4:00PM.
"Breathe In, Speak Up" at #ESSENCEFest 2022: Join Peloton instructors Tunde Oyeneyin & Chelsea Jackson Roberts on the creation & evolution of their "Breathe In, Speak Up" class series, which explores their experiences and perspectives from the Black community. Saturday, July 2 at 11:00AM – 12:00PM.
Centering Our Voices – Social Determinants Impacting Maternal Health: Join Dr. Heather Irobunda, OB-GYN and Peloton Health and Wellness Advisory Council Member, for a live discussion and Q&A session with UnitedHealthcare and Crescent City Family Services. Sunday, July 3 at 12:00PM – 1:00PM.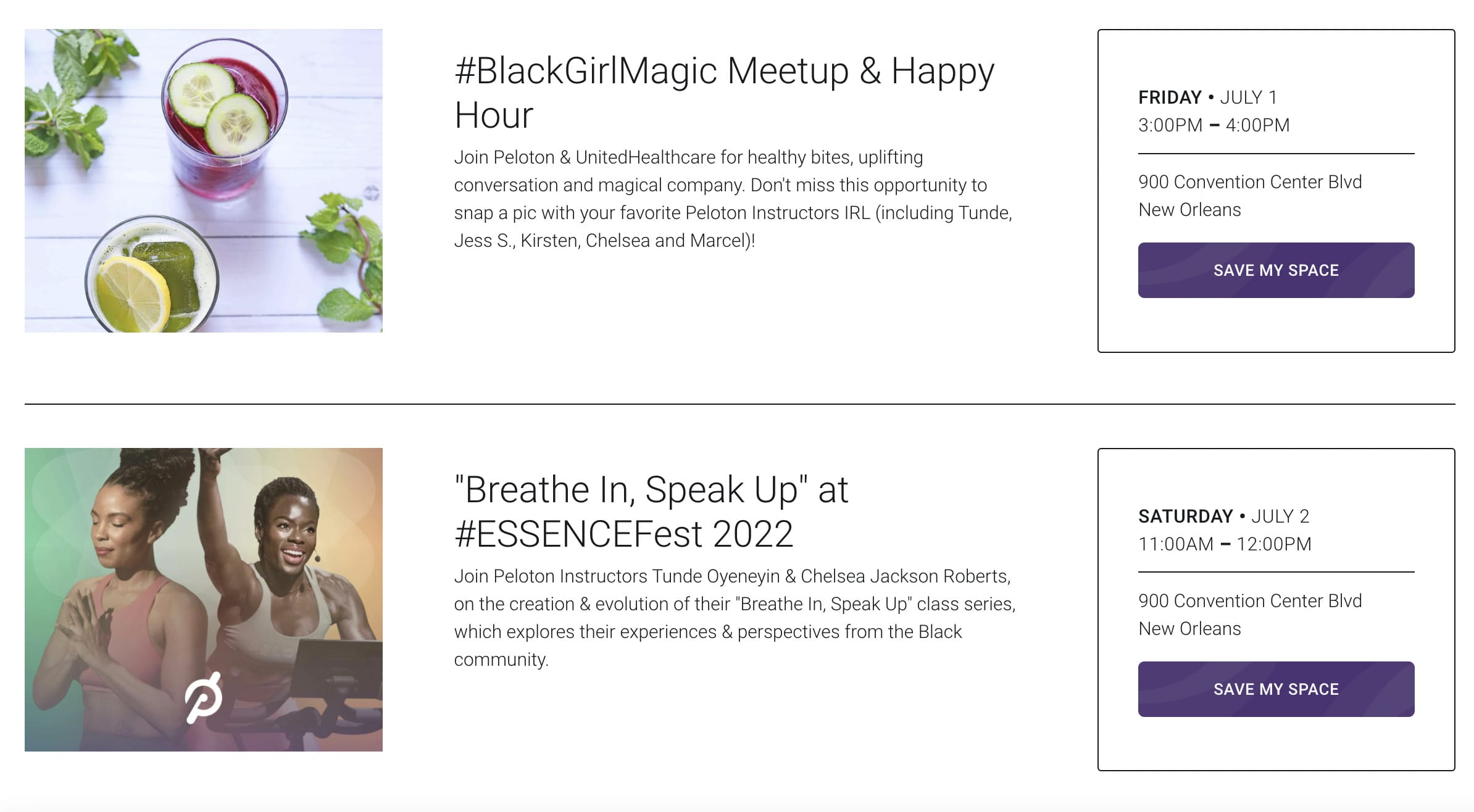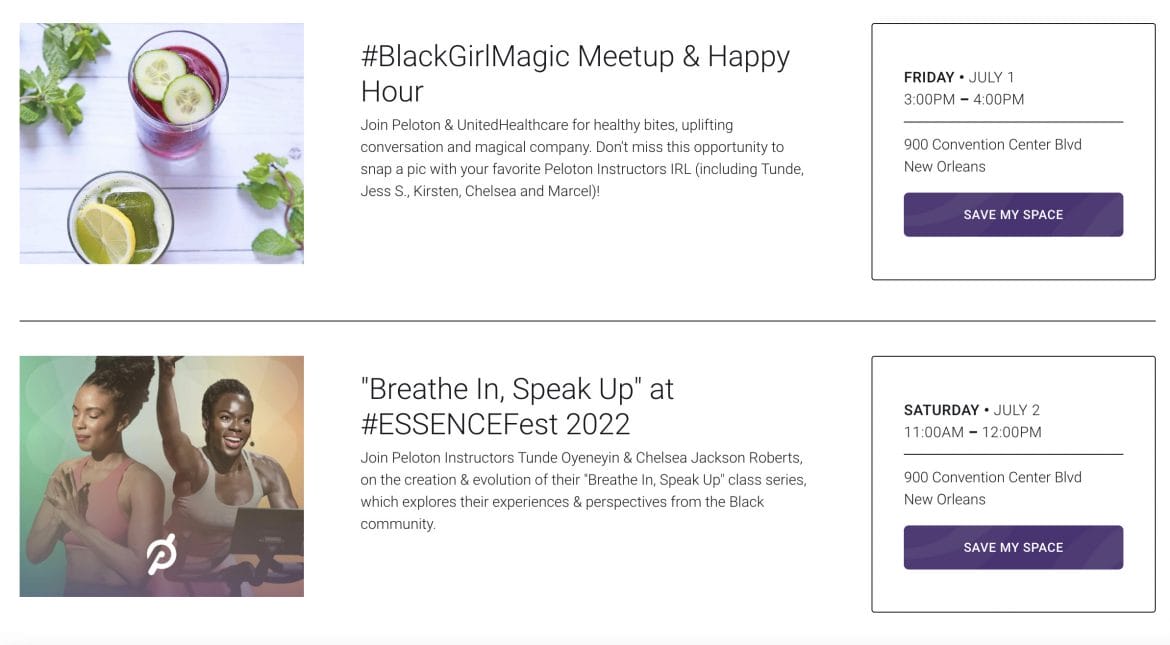 Peloton will be partnering with UnitedHealthcare for their events. The two companies have previously teamed up in the past to offer Peloton membership discounts to UnitedHealthcare members.
You can learn more about the 2022 ESSENCE Festival of Culture here.
If you will be at EssenceFest, so you can RSVP to the sessions here.
---
Want to be sure to never miss any Peloton news? Sign up for our newsletter and get all the latest Peloton updates & Peloton rumors sent directly to your inbox.