Peloton has extended the free trial period of its Peloton Digital app from 30 to 90 days. Need to download the app? You can do so here.
With many states forcing gyms to temporarily shut down as a way to enforce social distancing, Peloton recognizes that many people will be looking for digital workout services to help stay active while they are kept away from their gyms. Many at-home fitness brands are offering free trials of their apps, but Peloton sets themselves apart with the length of their free trial and the breadth of classes available in the app. Members can take spin classes, tread classes, yoga, and strength training classes, as well as guided outdoor runs and walks.
It's not explicitly stated how long the extended trial offer will be available, but as many cities begin to tighten regulations, it will likely be in place until local gyms, schools, and other businesses start to reopen and resume normal business hours.
If you have recently signed up for a 30-day Peloton Digital trial, you will not see your free trial automatically extended to 90 days automatically. Users have been successful having the offer retroactively applied by contacting Peloton support.
This offer comes after Peloton announced new in-studio safety measures in response to COVID-19. Instructors will still be recording new classes, but are doing so in front of an empty studio to enforce social distancing. The number of live classes has been reduced for the past week, but all classes are expected to resume once the new studio opens on March 19th.
Despite closing their retail stores amid public health concerns, Peloton Stock has done relatively well, closing yesterday at $22.25, after hitting a low of $18.02 on Friday.
Download Peloton Digital app for iOS/Android/Amazon Fire here.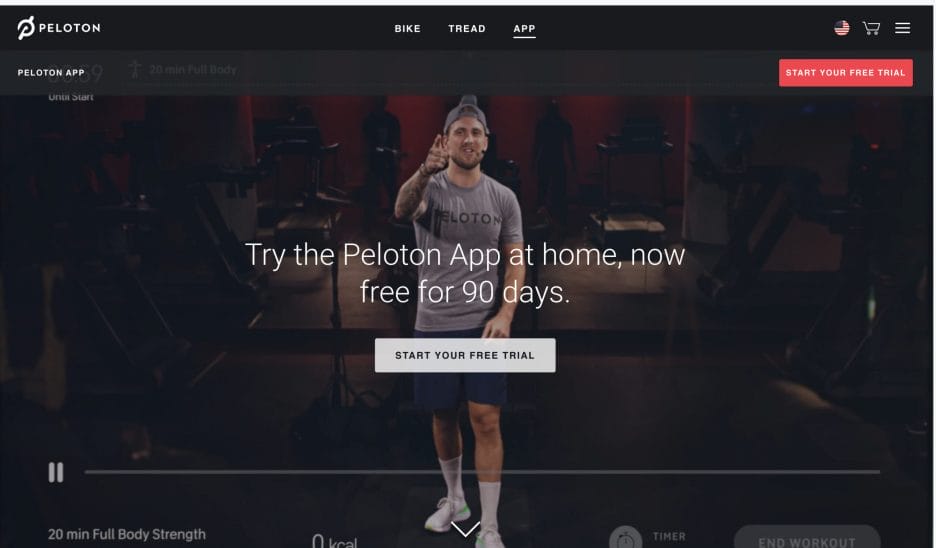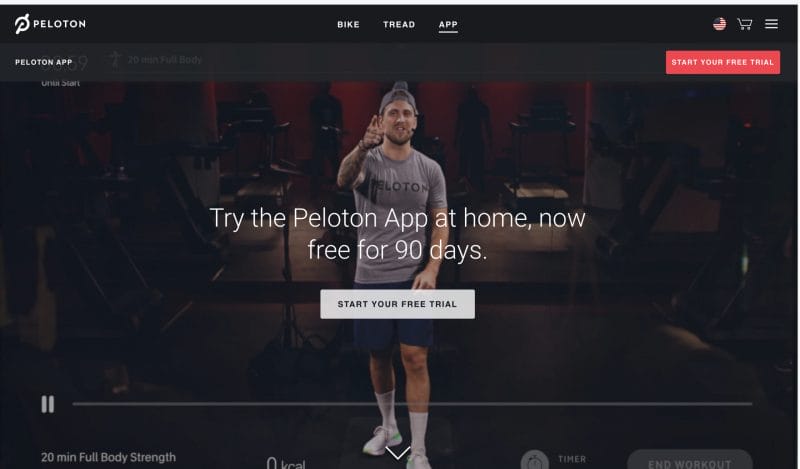 ---
Want to be sure to never miss any Peloton news? Sign up for our newsletter and get all the latest Peloton updates & Peloton rumors sent directly to your inbox.