Update – Some people have reported being told by customer support this is intended for German users only. So if you are a US/Canada/UK user who tries to sign up, it might not work.
For those who have been debating trying out Peloton through one of the digital platforms, now might be a good time to sign up. In conjunction with the recently announced One Team Challenge, Peloton is also giving new members who sign up for the free trial a longer trial period.
From April 12th, 2021 – May 1st 2021, new members are able to get a 60 day free trial of the Peloton Digital app (which works on platforms like Android, Apple's iOS, AppleTV, Roku, Android TV, Fire TV, mobile browsers, and more). Starting May 1st, the trial is scheduled to drop back down to being the normal 30 days.
Note that you need to follow this special link @ https://www.onepeloton.com/digital/checkout/digital-60d to get the 60 day version of the free trial. You can also find it linked here in the One Team Challenge announcement on Peloton's blog.
If you try to sign up for the Peloton Digital trial through the main page for the Peloton app @ https://www.onepeloton.com/app, you will only be given a 30 day free trial – so you'll want to be sure you double check and see that it says 60 days or two months.
Peloton last had an extended free trial signup period at the beginning of this year year, when members were able to get a 60 day free trial then as well.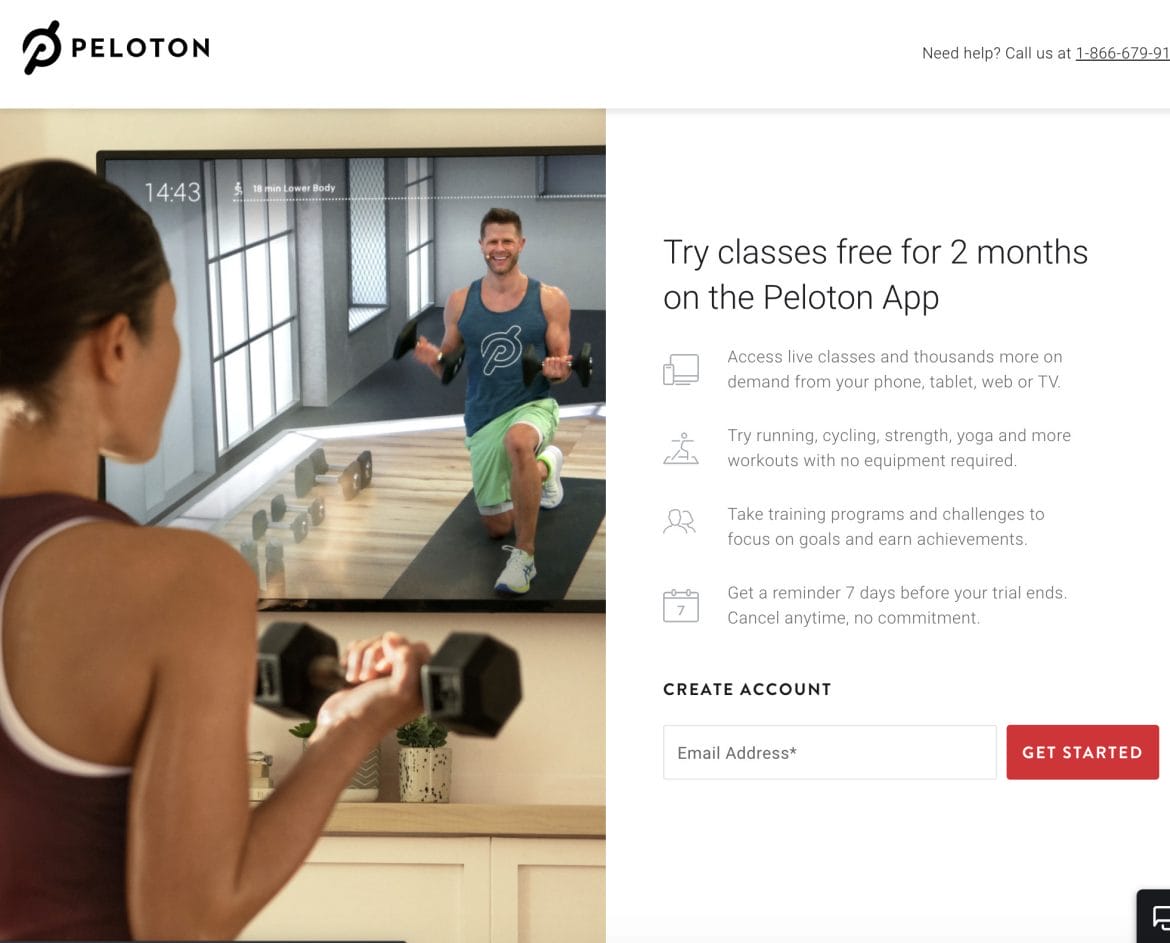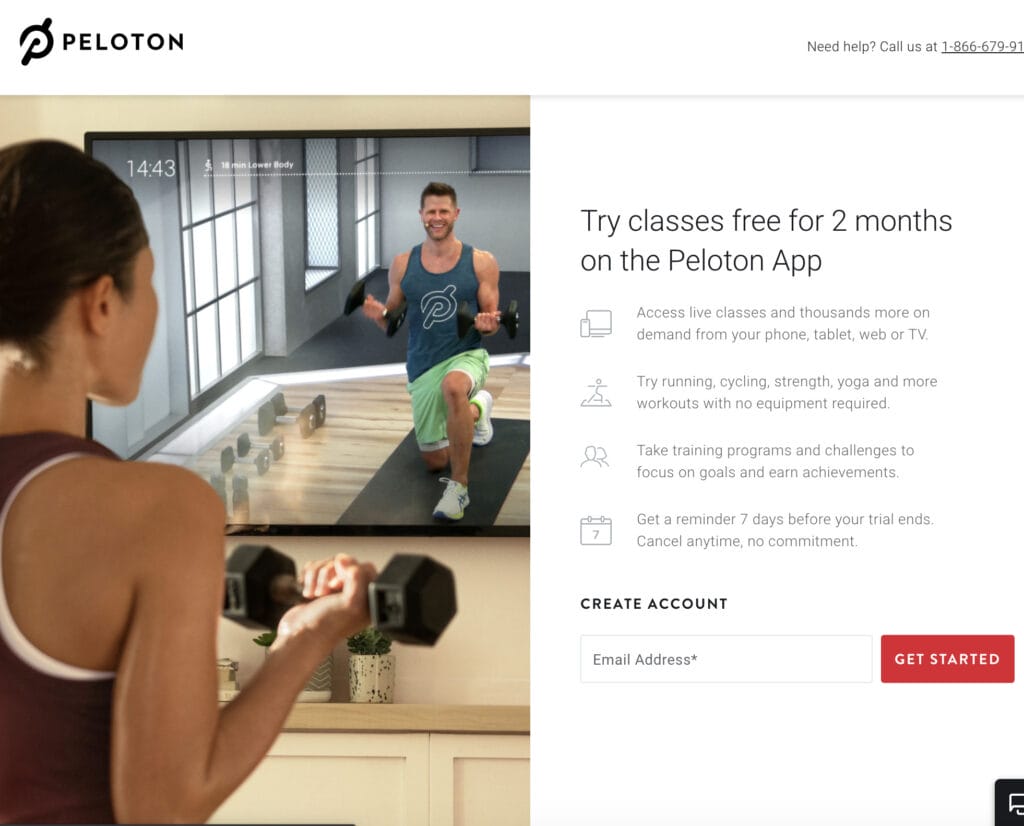 ---
Want to be sure to never miss any Peloton news? Sign up for our newsletter and get all the latest Peloton updates & Peloton rumors sent directly to your inbox.