This morning's announcement about the Elvis Remix classes contained one other update for new members.
New members who sign up for Peloton digital between December 30, 2020 and January 31st, 2021 will be eligible for a two month free trial, instead of the normal 1 month.
Peloton has started social media and paid advertising pushes around the new free trial length. Their email marketing has also been updated to promote the extended trial as well. In addition, several Peloton support pages have been updated with banners promoting the free trial, and of course, the Peloton Digital section of the site promotes the trial.
The free Peloton membership trial should be valid on all platforms: iOS, Android, Apple TV, Roku, Amazon Fire, etc. Depending on which platform you use will determine whether you'll need to manually cancel before the end of the trial, or opt-in to continue. For example, on iOS you'll auto-renew for a monthly plan after the 60 day trial ends if you don't cancel, whereas for Android, you'll need to opt into a paid plan. At time of publishing the Peloton Digital membership is $12.99/month.
Peloton has previously experimented with different member trial lengths. More recently, at the beginning of March, the free trial jumped from 30 to 90 days. Today's announcement is likely both to try to get people to sign up around the New Year, but also to keep people wanting to try out the Peloton platform instead of trying out the newly released Apple Fitness+ instead.
You can read more about the Peloton Digital program on Peloton's website here, or go here to start the sign up process.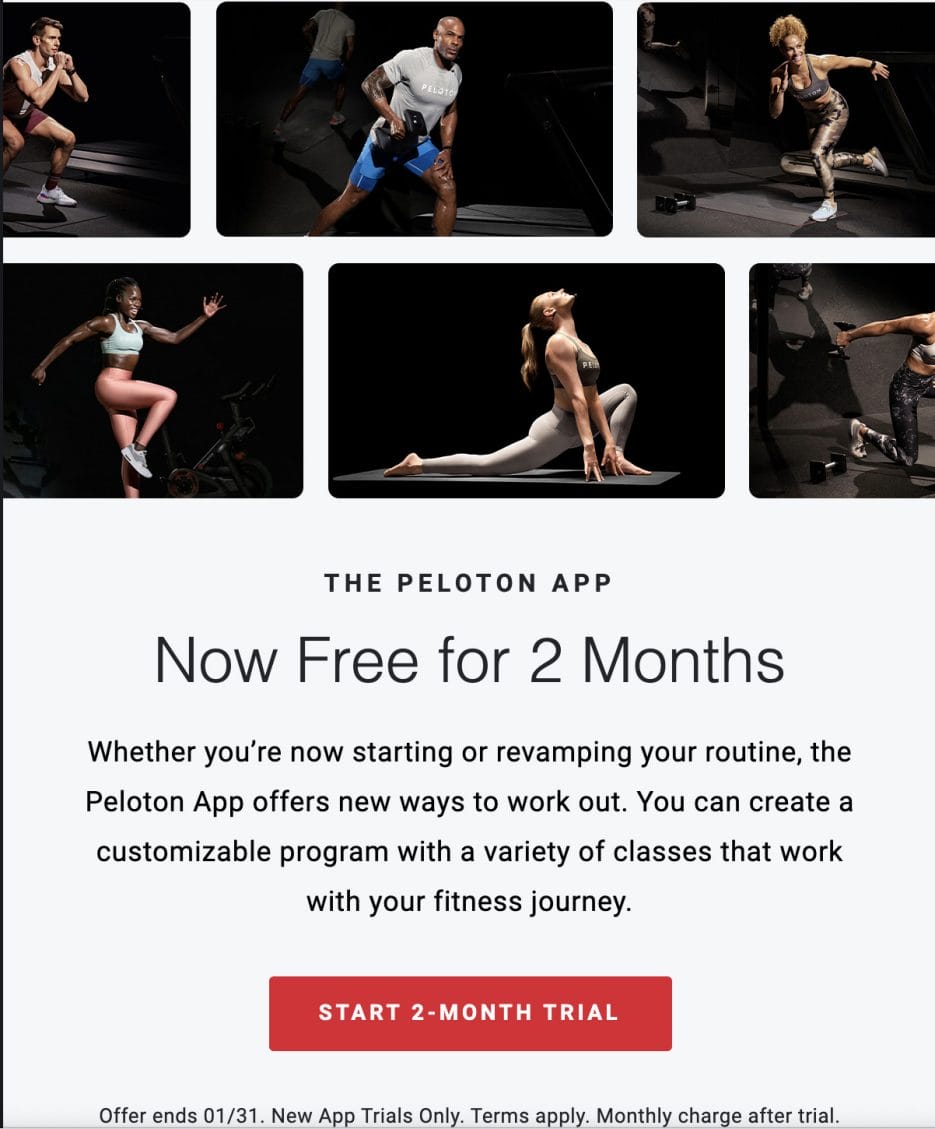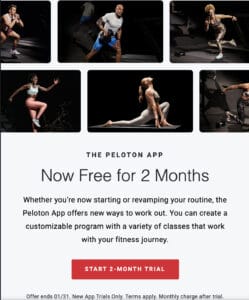 ---
Want to be sure to never miss any Peloton news? Sign up for our newsletter and get all the latest Peloton updates & Peloton rumors sent directly to your inbox.