Peloton has announced a new coach: Camila Ramon. Camila will be teaching cycling classes in both Spanish & English.
Even more exciting as part of this? With this new addition to the team, Peloton officially launches cycling classes in Spanish! Camila will be teaching classes on the bike in both Spanish and English—something so many members of the Peloton community has been asking for. Perfect timing as we near the end of the celebration of LatinX Heritage Month 2021!
Camila's classes promise to bring a whole new energy to Peloton—new attitude, new music choices, and perhaps most importantly, new dance moves! She hopes members will feel more empowered and more inspired when they come off the bike after any of her classes…and encourages riders a darlo todo –to give it all!
Get to know more about Camila on her new instructor page on Peloton's website.
Here is her official bio:
Introducing Camila Ramón, Peloton's newest cycling instructor. Camila is teaching in both Spanish and English, and she's bringing a whole new energy and positivity to Peloton. You'll hear it right away with her music choices, and you'll see it right away with her dance moves. Camila instills positive, powerful perspectives and approaches to life and relationships with fitness, so you'll never feel more confident than when you ride with her.
Camila's premiere ride in Spanish will be Tuesday, October 5th @ 8:00pm ET according to the blog.
Last week, Peloton announced 3 new German Tread coaches: Tobias Heinze, Marina Andresen, and Marcel Maurer. You can read more about them here.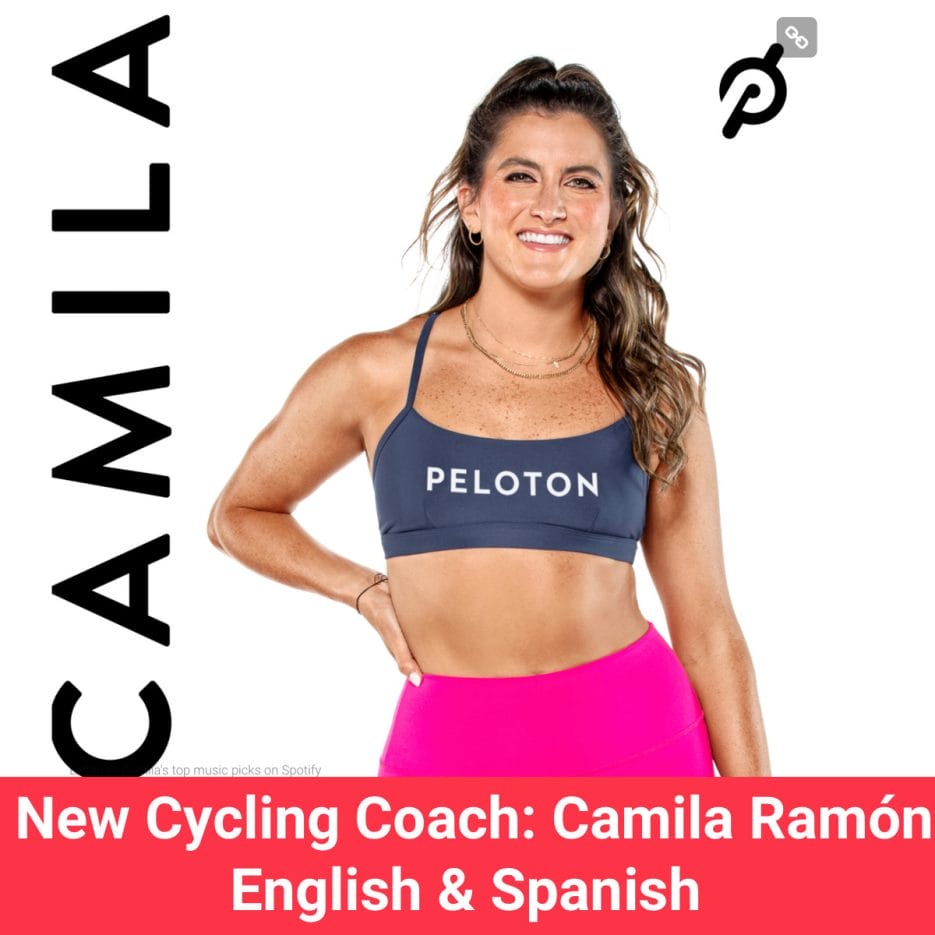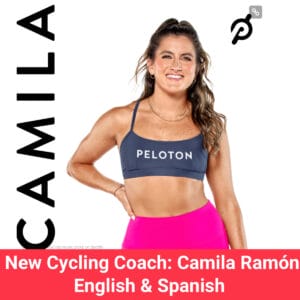 ---
Want to be sure to never miss any Peloton news? Sign up for our newsletter and get all the latest Peloton updates & Peloton rumors sent directly to your inbox.