Another member of Peloton's leadership team is departing the company. Chief Information Officer (CIO) Shobhana Ahluwalia announced via LinkedIn that she is no longer with Peloton:
After an amazing 2 years, I have clipped out of my Peloton ride. #foreverGrateful for this adrenalin-laden experience with a fantabulous group of people. I will continue to be #PTON's biggest cheerleader. I look forward to taking some time off to travel, focus on some passion projects (advising companies, learning Spanish, and farming!) and rejuvenate. I will see you on the leaderboard.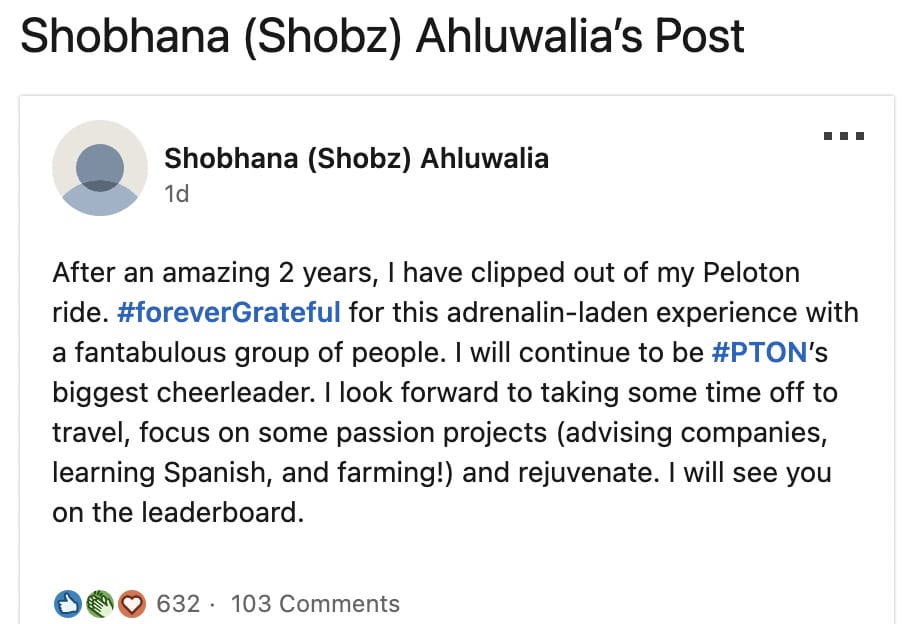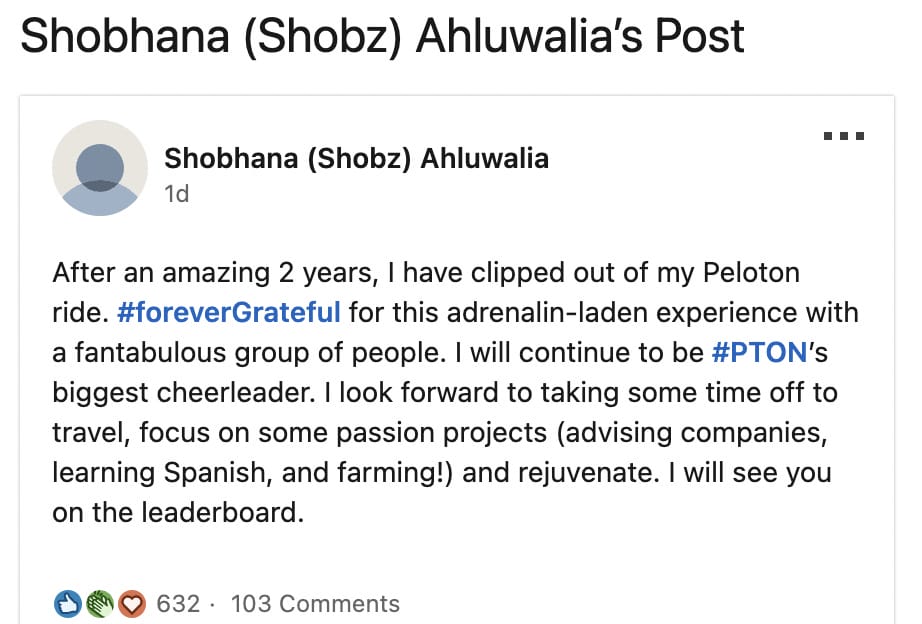 Ahluwalia first joined Peloton almost exactly two years ago. She was previously the CIO at Uber for five years. She also worked for CNET, CBS, and Rocket Fuel.
Peloton has not yet announced who will replace Ahluwalia.
This follows last week's major management shake-up. Founder and former CEO John Foley resigned from his position as Executive Chair, with Karen Boone taking his place. In addition, co-founder and Chief Legal officer Hisao Kushi will depart the company on October 3. Tammy Albarrán will join Peloton from Uber Technologies.
You can read more about the recent leadership changes at Peloton in our article.
---
Want to be sure to never miss any Peloton news? Sign up for our newsletter and get all the latest Peloton updates & Peloton rumors sent directly to your inbox.