Business Journals reported this week that Peloton has hired Shobhana Ahluwalia as their new Chief Information Officer:
Ahluwalia will lead the enterprise systems and infrastructure services organizations for the New York-based fitness technology company, which includes the business technology global operations, enterprise data and corporate infrastructure platforms, as well as cyber security programs.
She will report to Mariana Garavaglia, Peloton's Chief Business Operations Officer.
"Ensuring our teams have the necessary resources to succeed in their roles is critical, especially as we continue expanding," Garavaglia said. "Shobhana's experience providing growing, global organizations with sophisticated technology systems makes her a perfect fit for Peloton in this pivotal point of our acceleration path."
Shobhana was previously the CIO at Uber for five years. Before that, she was Director of IT for CNET, and VP of IT at CBS, and Global Head of IT for Rocket Fuel.
Peloton officially welcomed Shobhana to the team on LinkedIn today: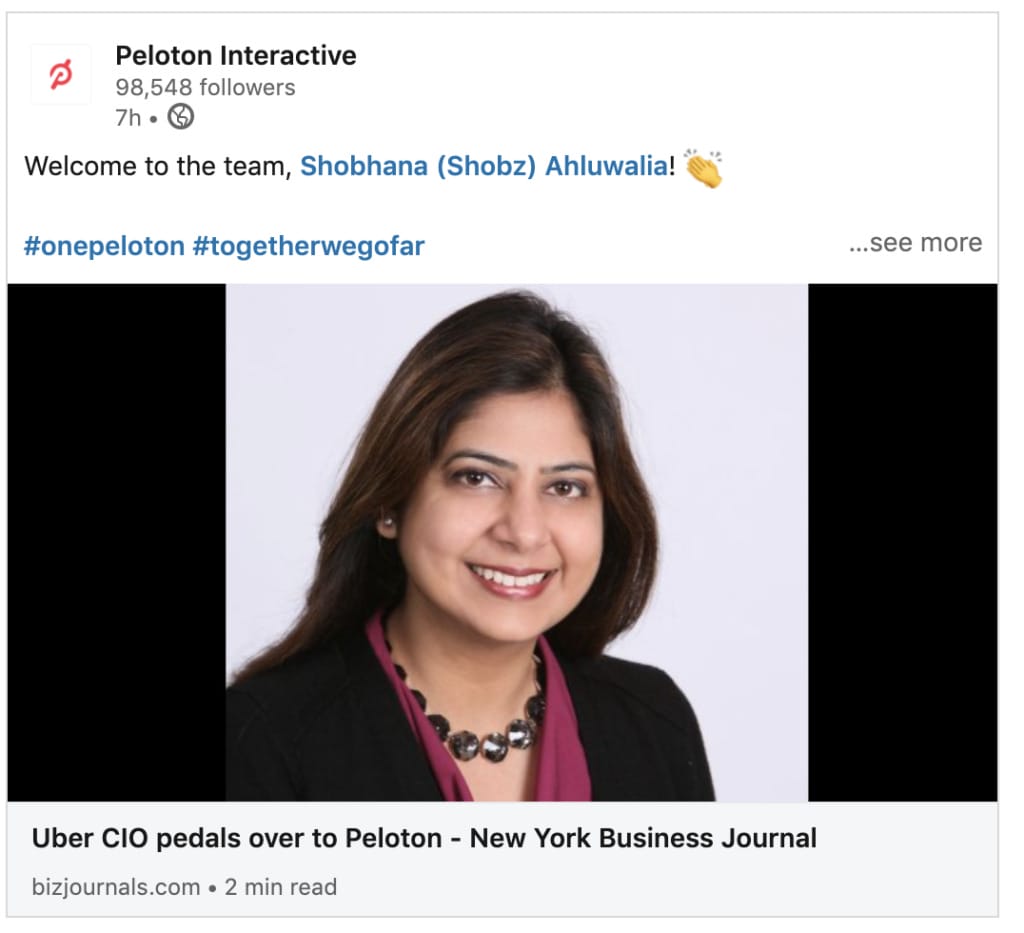 ---
Want to be sure to never miss any Peloton news? Sign up for our newsletter and get all the latest Peloton updates & Peloton rumors sent directly to your inbox.