Peloton is partnering with the Commonwealth Bank of Australia (CBA) to offer cashback rewards to cardholders on select Peloton purchases. Peloton shared the details via a new support page.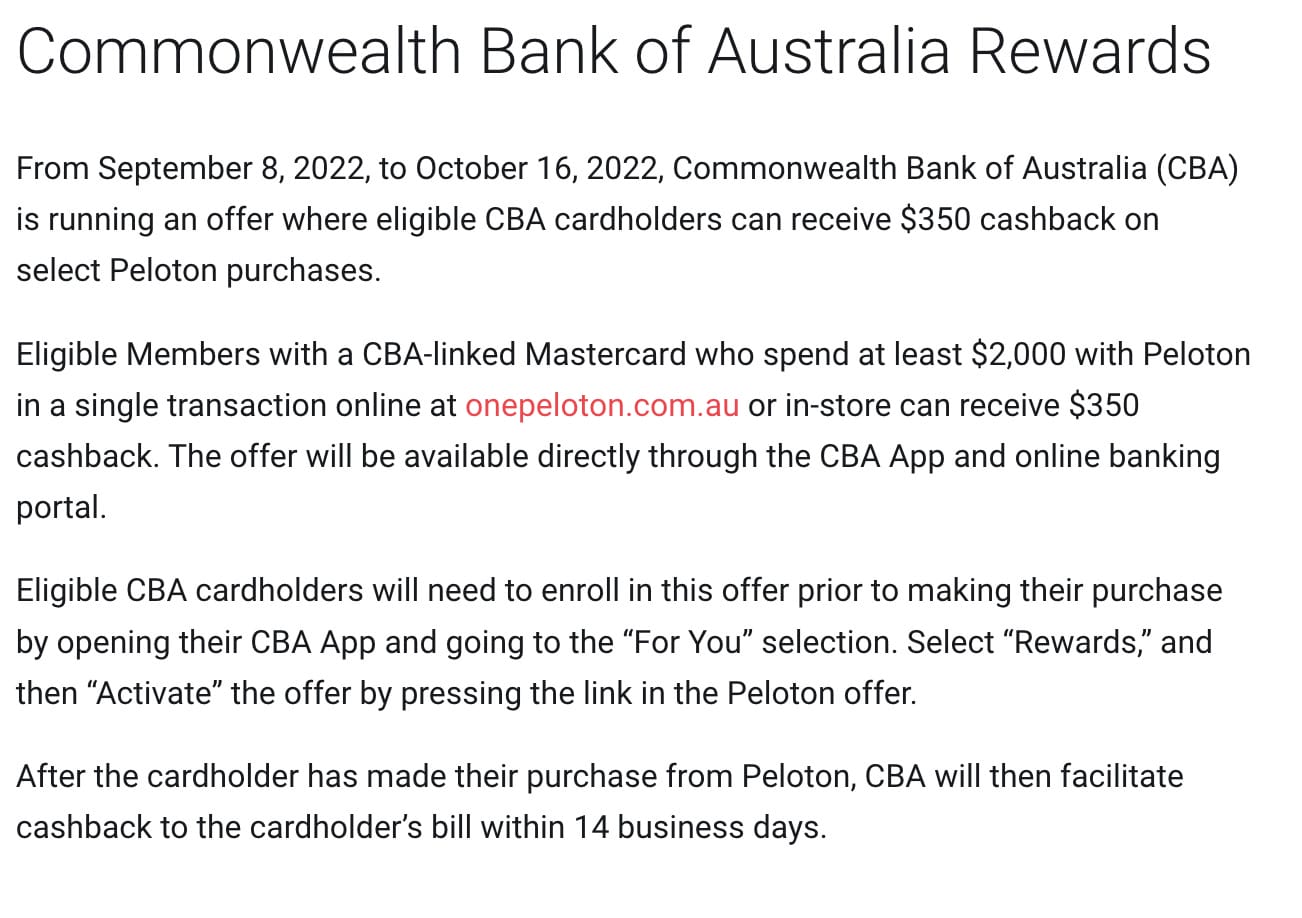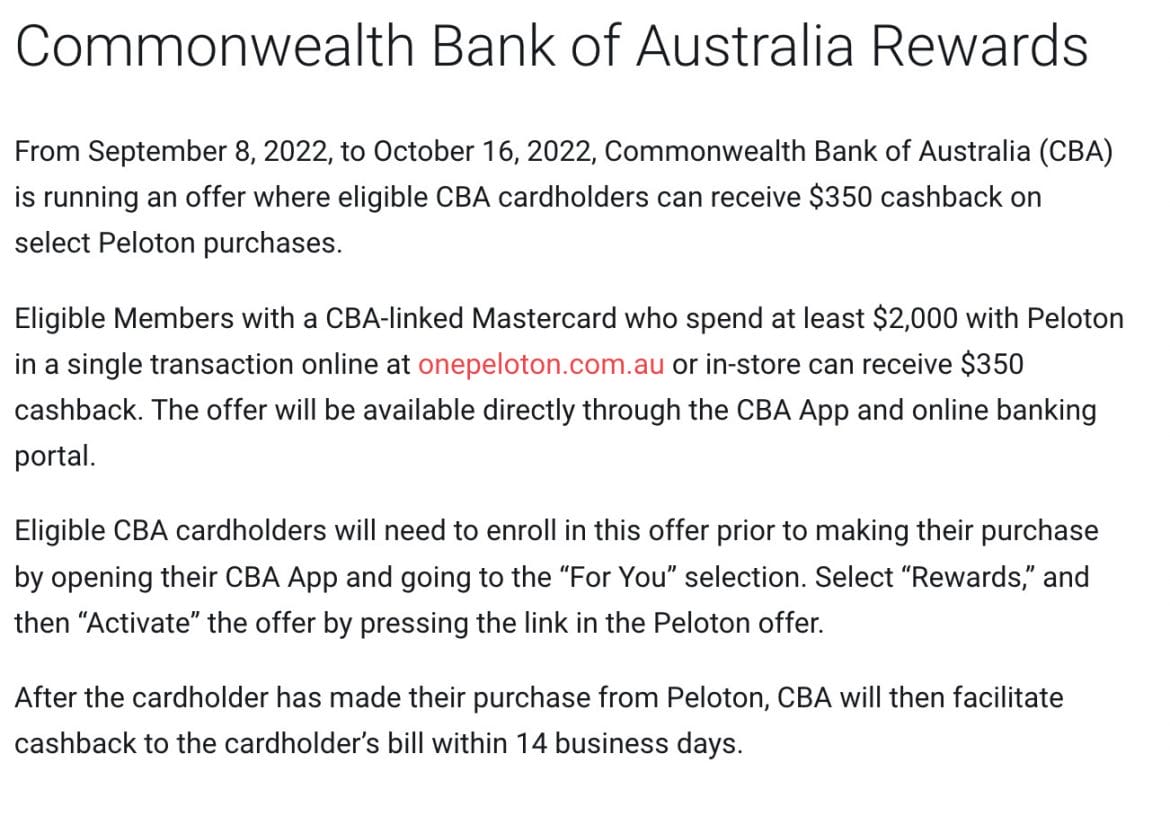 The program runs from September 8 through October 16 and provides eligible CBA cardholders who spend at least $2,000 with Peloton in a single purchase with $350 cashback. The purchase must be made online at http://onepeloton.com.au/ or in a Peloton store.
CBA cardholders must enroll in the program through the CBA App rewards section before making the purchase. After the Peloton purchase, the CBA cardholder can expect to see the cashback reflected on their bill within 14 business days.
Peloton has partnered with U.S.-based credit card companies in the past as well, specifically Chase Sapphire and American Express. Peloton also launched a cashback program with Vitality, a U.K.-based insurance company, earlier this year. This partnership with CBA is their first rewards program in Australia.
For additional details on the CBA cardholder rewards program, check out the Peloton support page.
---
Want to be sure to never miss any Peloton news? Sign up for our newsletter and get all the latest Peloton updates & Peloton rumors sent directly to your inbox.