Peloton is offering discounted pricing on hardware to members of their Corporate Wellness program, as well as UnitedHealthcare insurance members who have eligible plans. There have been various hardware offers in place to members of the Corporate Wellness program since it was introduced last year.
Members have reported receiving emails from Peloton specifically marketing the fact that they recently raised the price of the Bike+ and Tread – but can get discounts to not pay the new higher prices. In case you missed it, in August Peloton increased the price of the Bike+ by $500, and increased the price of the Tread by $800.
However, Peloton is offering members of the Corporate Wellness program and select UnitedHealthcare members the opportunity to purchase hardware at even lower prices than what they were before last month's price increase. Note that not all UHC plans or members are eligible – either for this or the previous offer for a free year of membership. Peloton sent an email to eligible members to inform them:
You may have heard that Peloton recently increased the price of the Peloton Bike+ and Tread. The good news for you—your Peloton benefit still includes preferred pricing on both these products!
So, what does this mean exactly? As a Peloton Corporate Wellness Member, you and your team are able to access the same world-class Peloton products, at preferred pricing. Now is the time to grow stronger and build mental and physical fitness routines that stick, with a Peloton Bike+ or Tread.
Check out all the great offers available as part of your Peloton benefit here.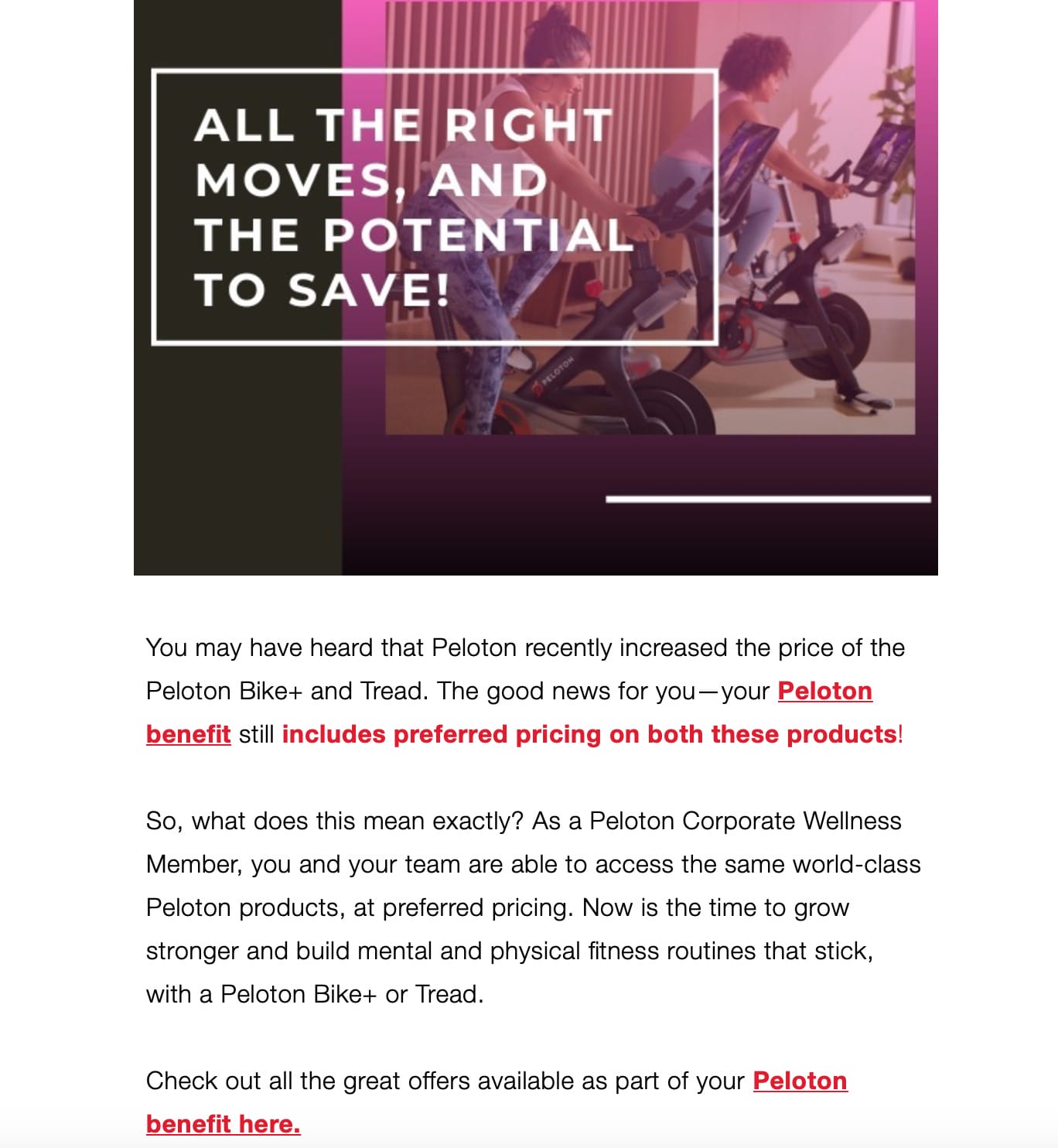 According to members who have received the offer, the price options available to them on each device are as follows:
Tread: $2,345 (normally $3,495) – 33% discount
Bike+: $1,795 (normally $2,495) – 28% discountt
Original Bike: $1,145 (normally $1,445) – 21% discount
Guide: $245 (normally $295) – 17% discount
However, shipping & delivery is not included in the corporate wellness pricing on some of the devices – which can take away some of the discounted amount.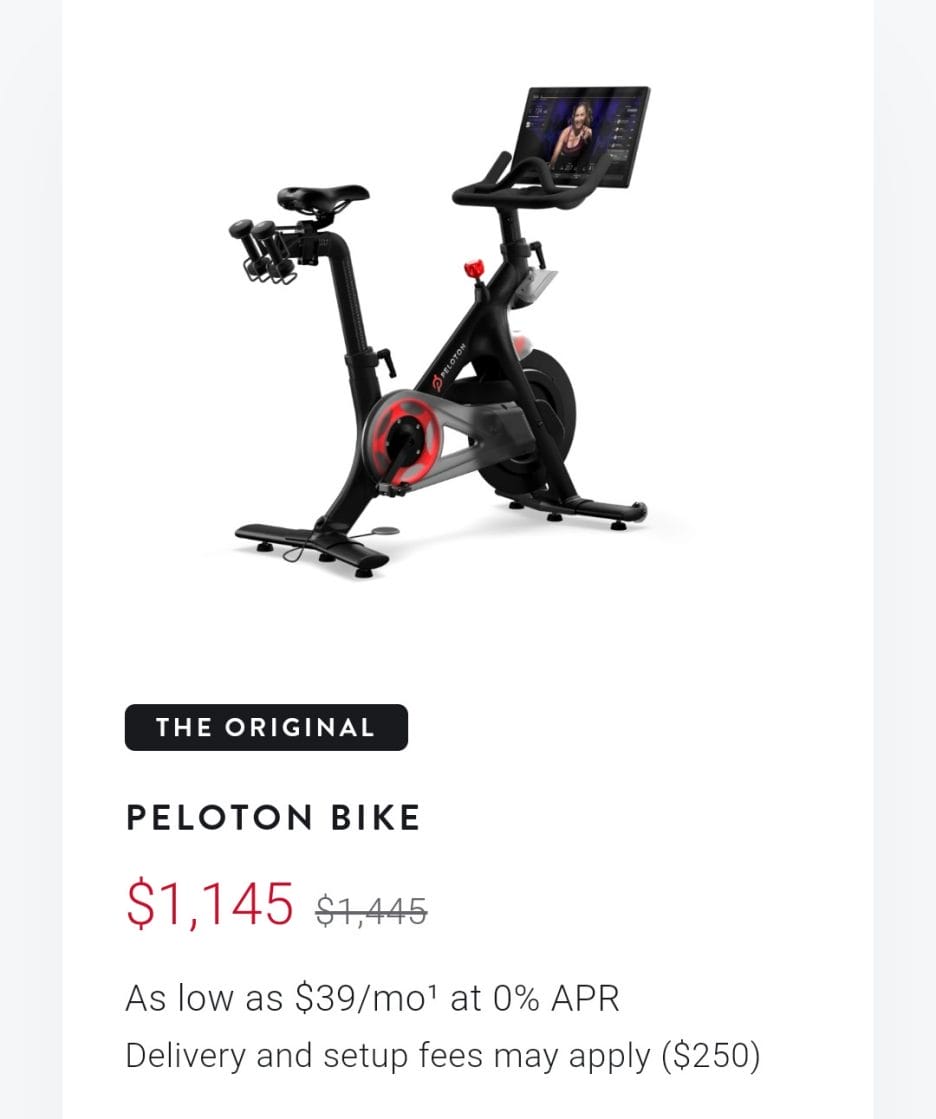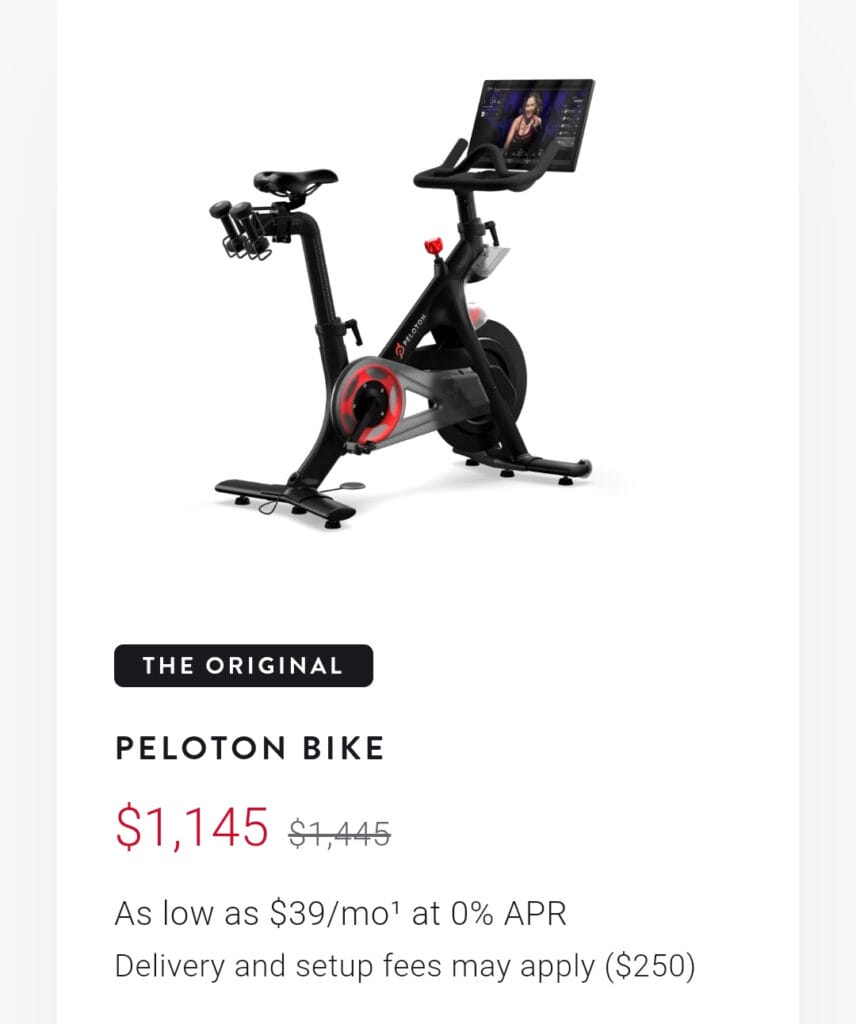 Some corporate wellness members are also eligible to receive the All Access Membership – which must be purchased alongside any hardware purchase – at only $26. This is a 40% discount off of the regular $44 per month membership price (as a reminder, Peloton increased the All Access monthly subscription price for the first time ever earlier this year).
These purchases are also eligible for financing at either 0% or 14.99% APR depending on the term.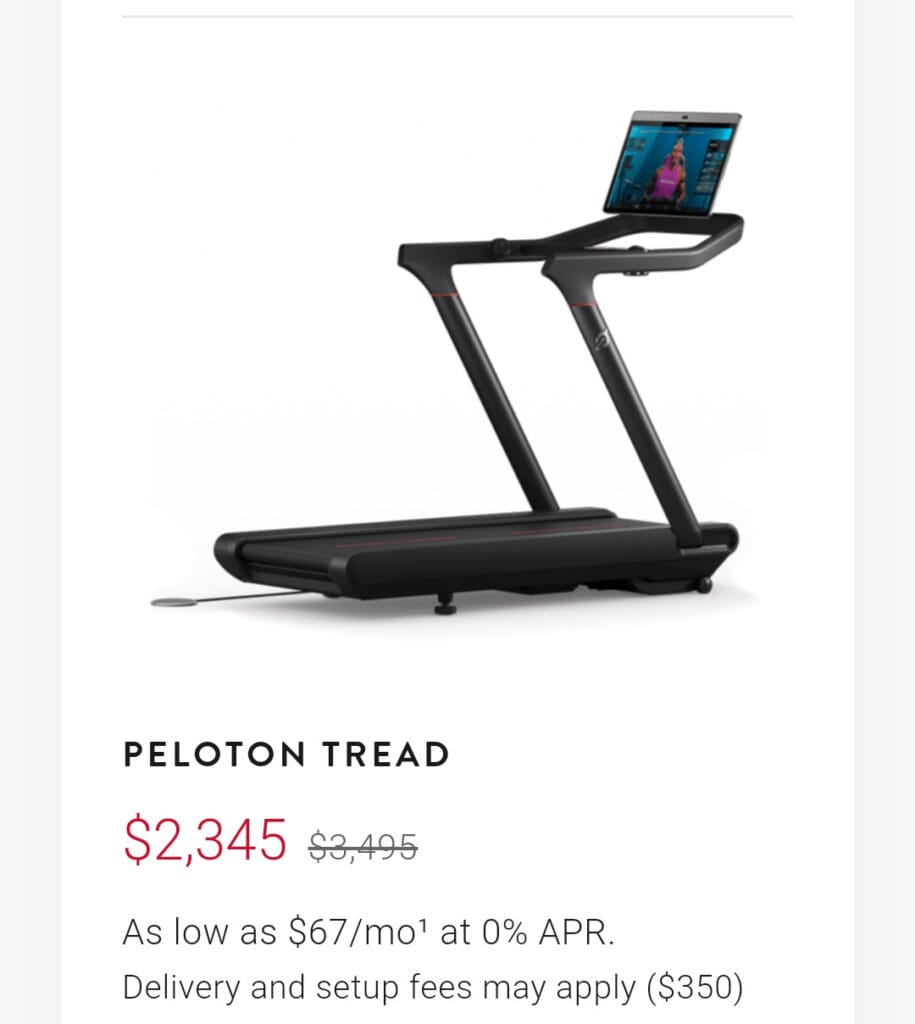 There does not appear to be a time limit set on these offers. Corporate Wellness Members and eligible UnitedHealthcare members should check their inboxes for the full details.
---
Want to be sure to never miss any Peloton news? Sign up for our newsletter and get all the latest Peloton updates & Peloton rumors sent directly to your inbox.