Peloton has added a small but useful feature to Peloton Lanebreak, the video game-like ride format first launched earlier this year. Users can now filter the available Lanebreak options by length, played vs. not played, and number of stars received.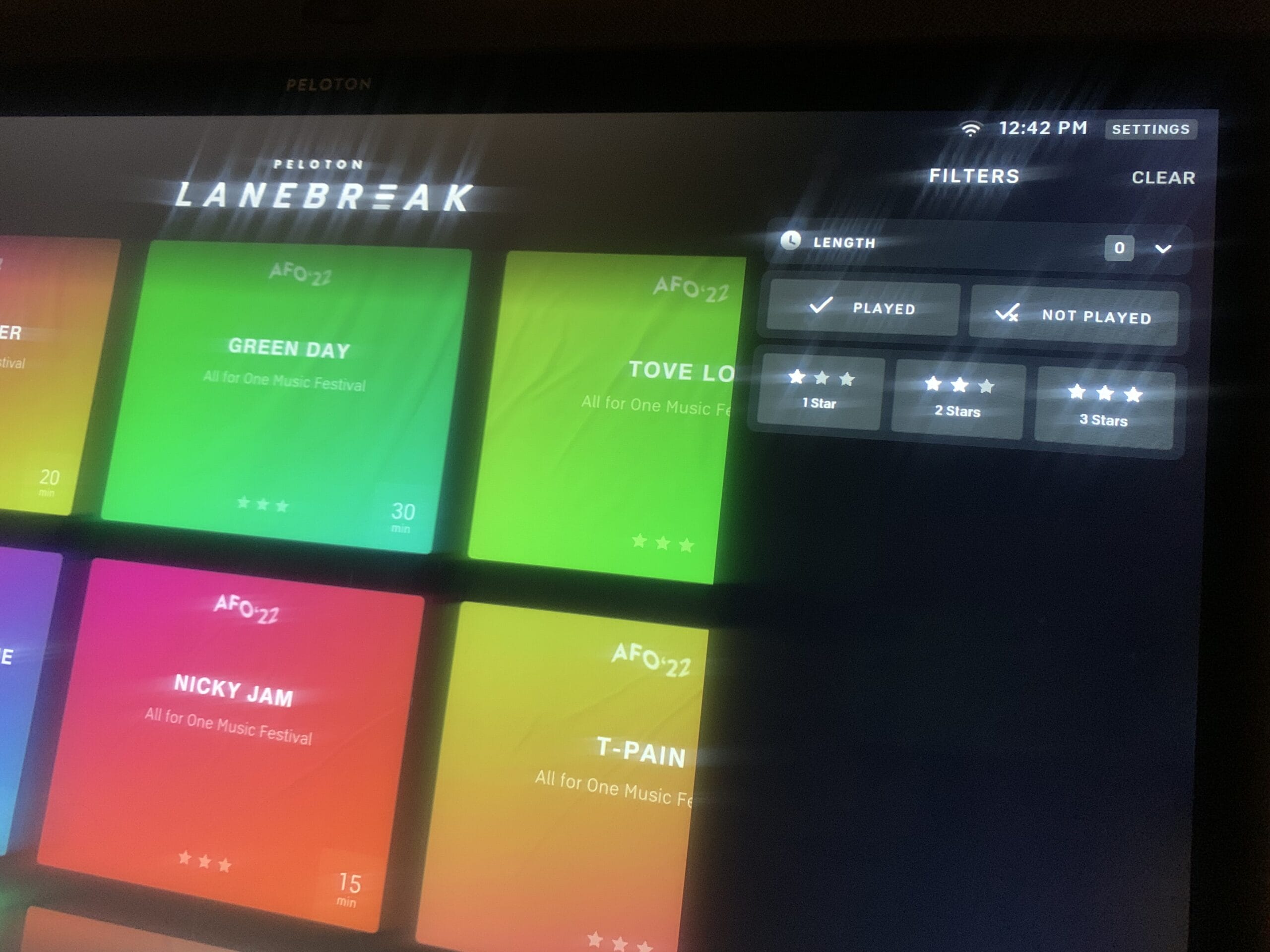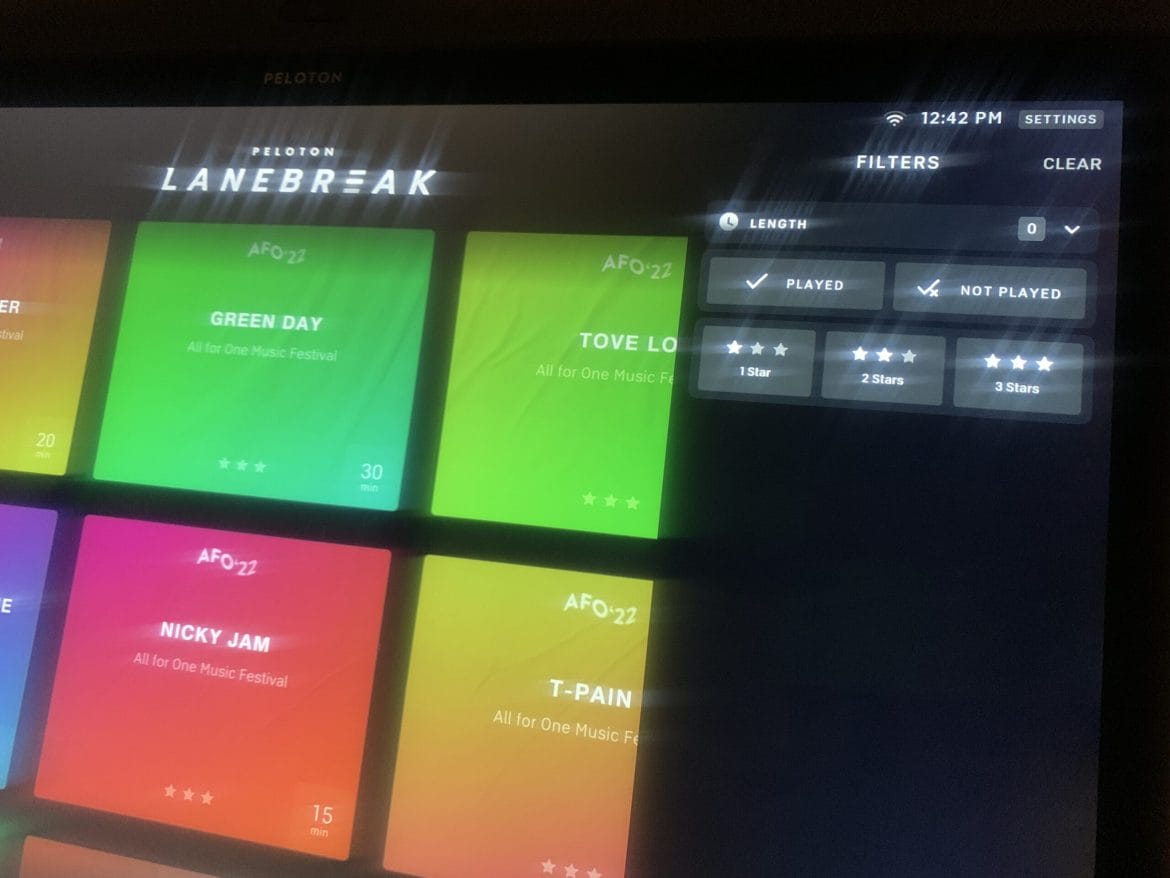 Previously, when you navigated to the Lanebreak platform from your Bike (which you can do by selecting the "more rides" button at the bottom of your screen), you would see one long list of different levels. At first, it was not cumbersome to search through since there was a relatively low number of available levels. However, Peloton has greatly expanded the catalog over the past few months – particularly since the 2022 All for One Music Festival, when Peloton added a new Lanebreak level for all 33 featured artists.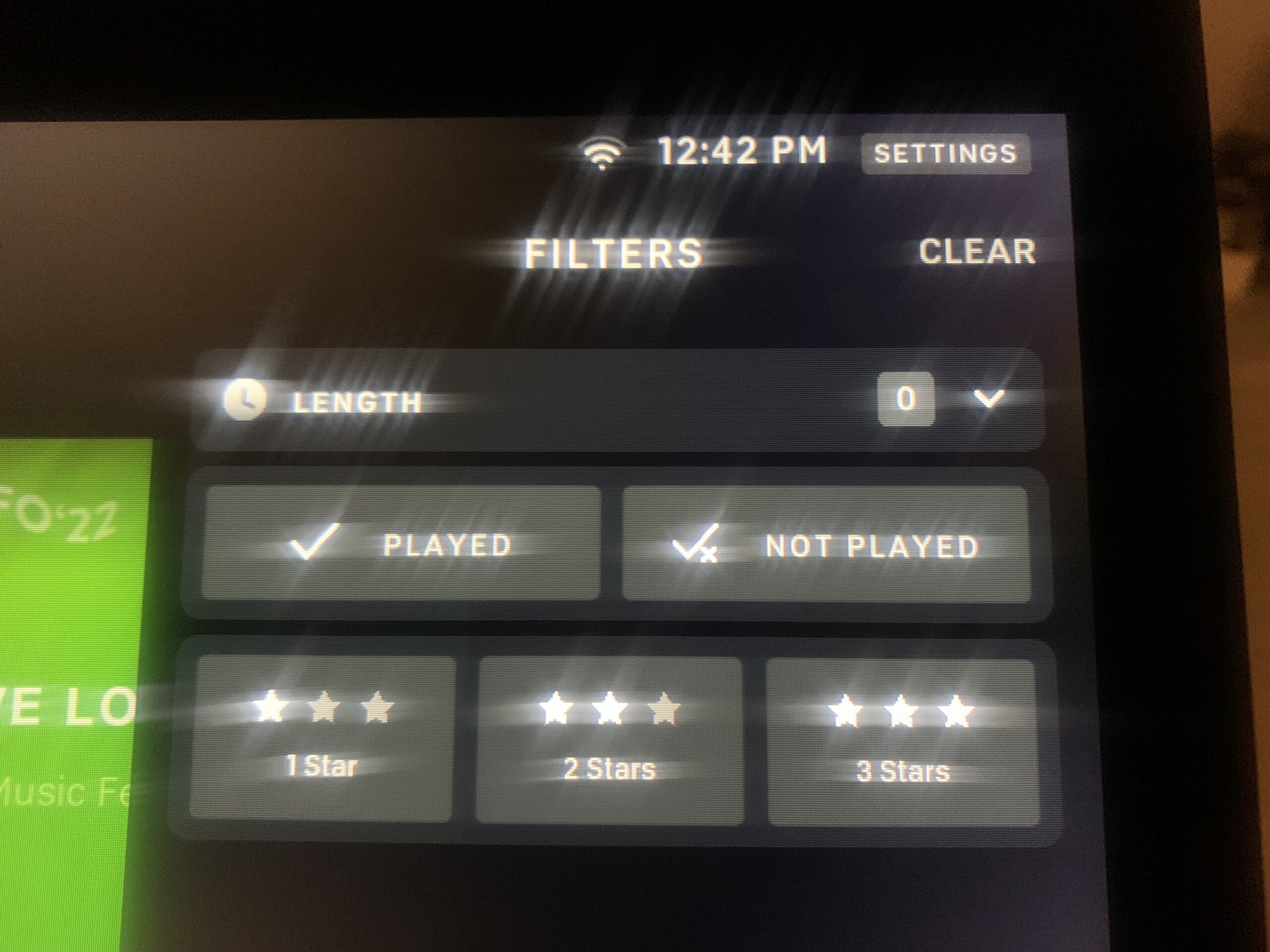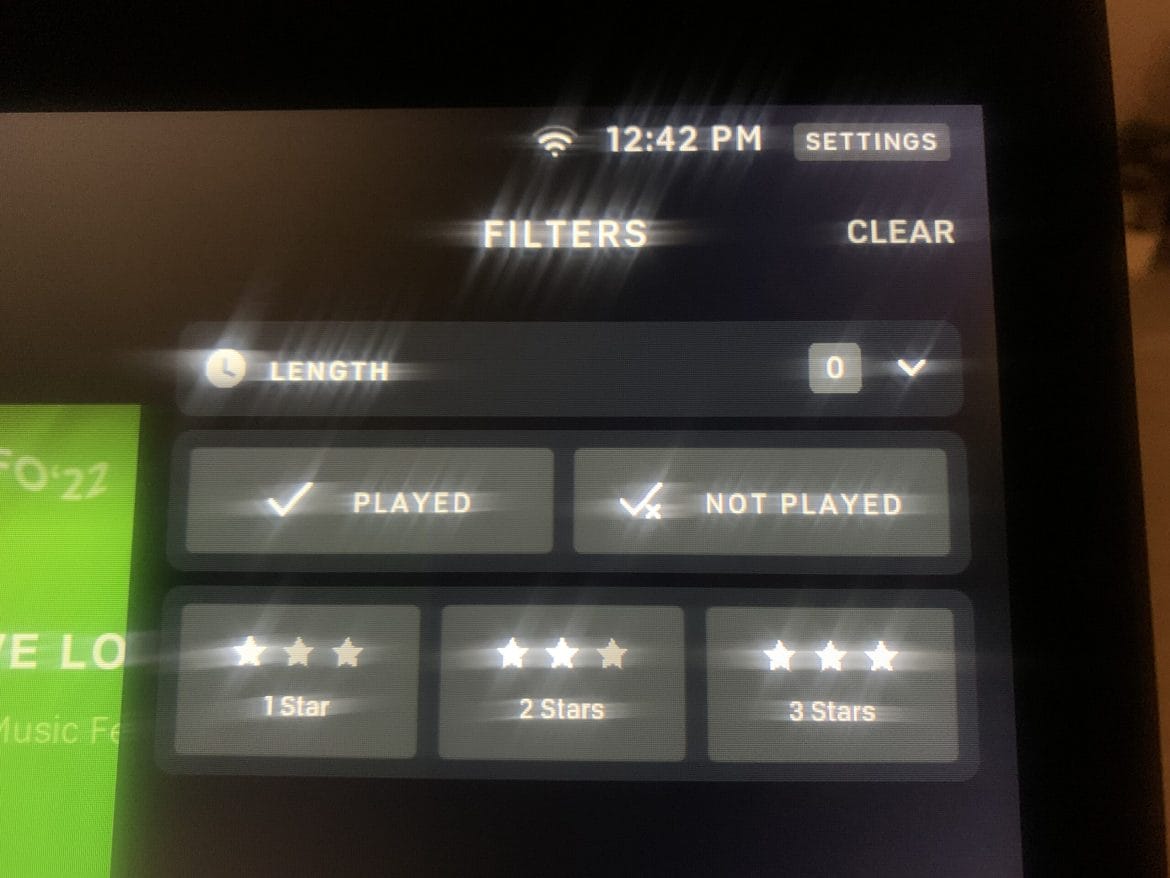 Now, members can filter available Lanebreak levels by length (ranging from 5-30 minutes); levels already taken and those not yet taken; and the number of stars you received on a given level (1-3). This last filter option is useful if you're looking to improve your score from previous levels; if you've never taken a Lanebreak ride, the stars filter won't display any results.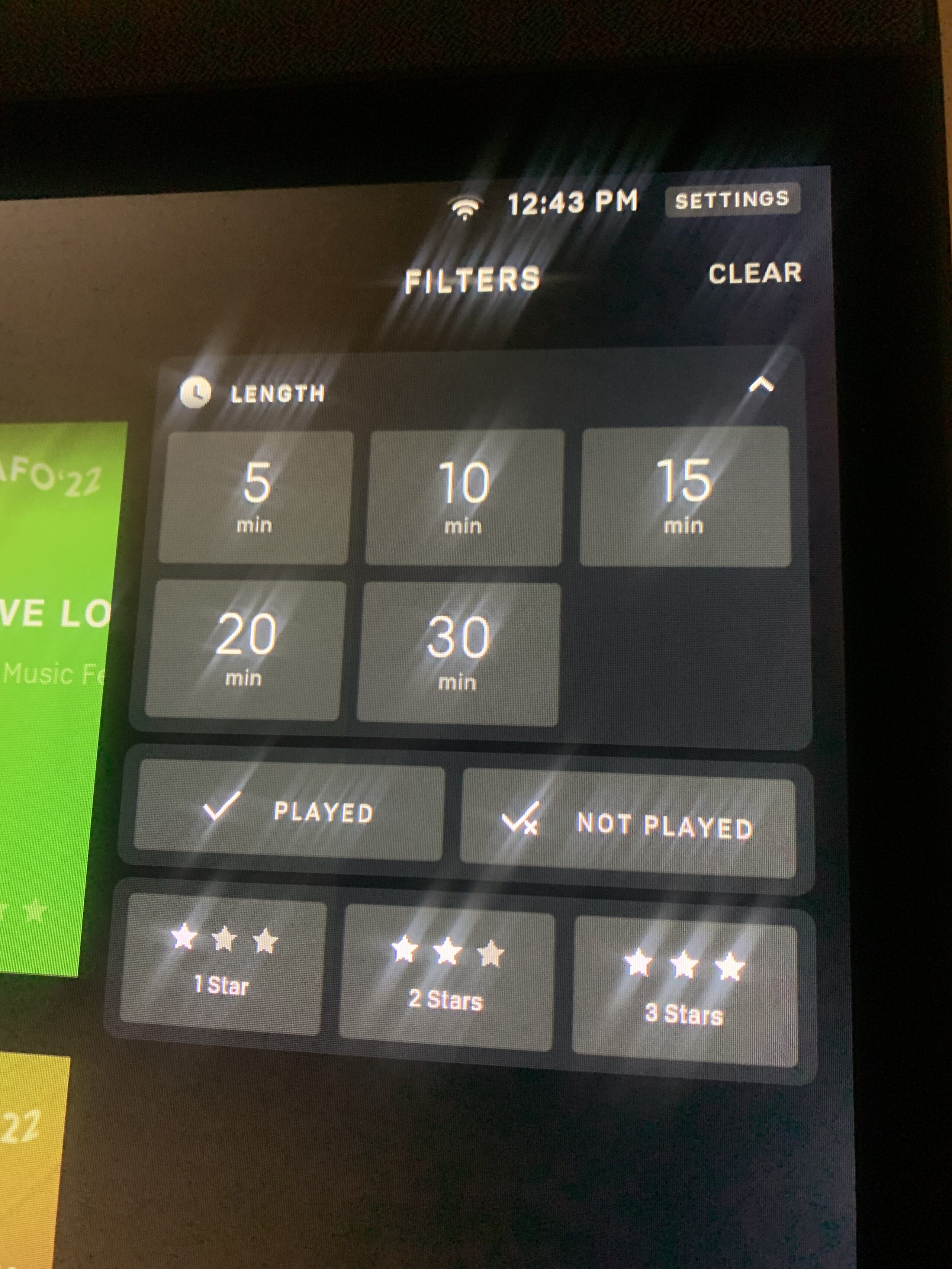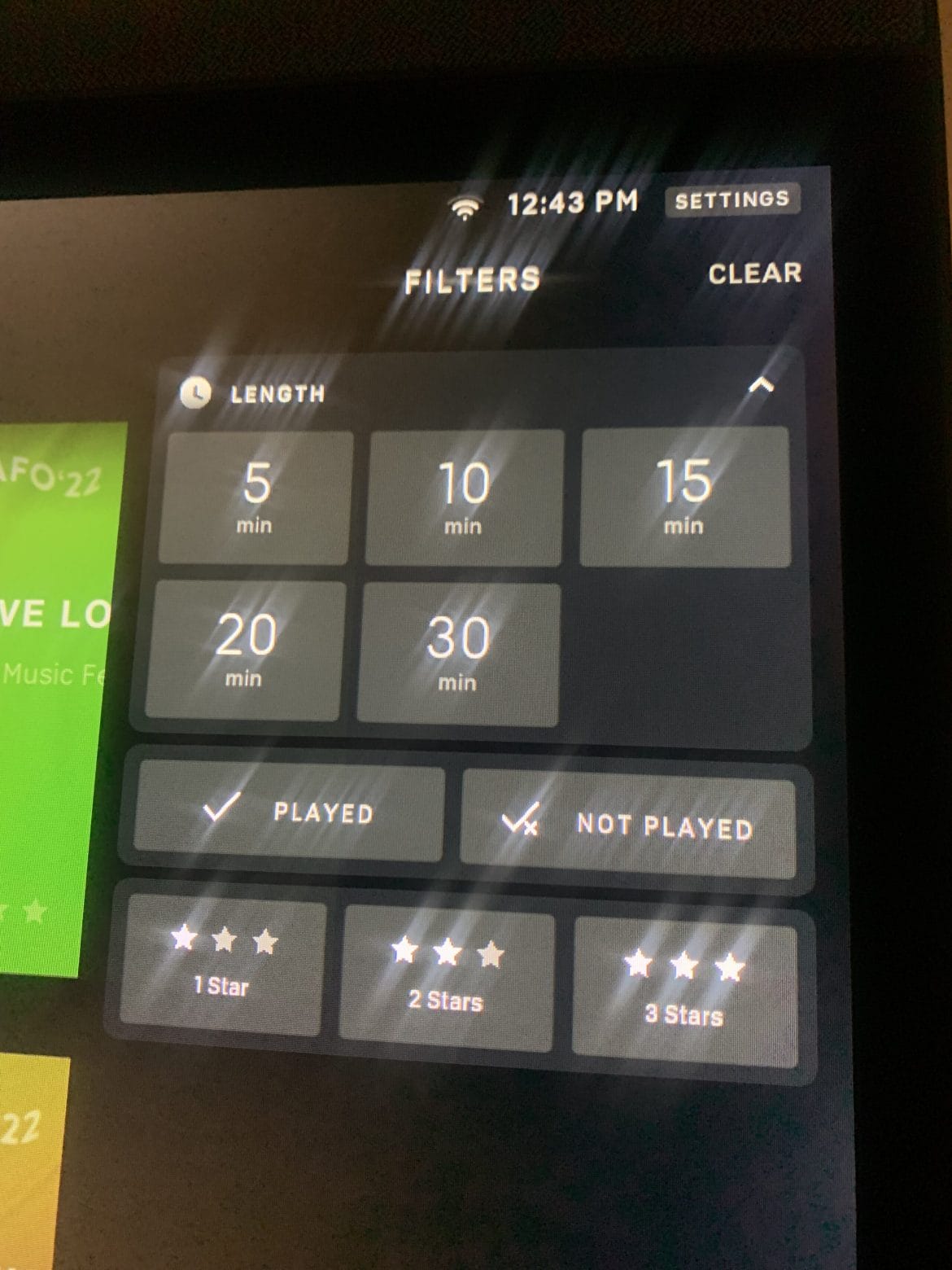 Lanebreak was first announced in 2021 and rolled out in February of 2022. It is a video game designed for the original Bike and the Bike+. If you're interested in learning more about Lanebreak and how it works, be sure to check out our in-depth overview article.
If you're a regular Lanebreak user, will this new filter functionality be useful to you?
---
Want to be sure to never miss any Peloton news? Sign up for our newsletter and get all the latest Peloton updates & Peloton rumors sent directly to your inbox.