A California-based casting company is looking for real Peloton users for a paid opportunity. Dan Bell Casting is reportedly conducting this search on behalf of Peloton, as they are working with the company on a print campaign. This will give a few Peloton members a chance to be paid to be in a print Peloton advertisement in the US. Update – we've heard reports they might be looking for UK members as well, as the casting call was posted in a UK group.
Update – the google form closed for submissions a while, but now appears to have reopened and is taking entries again.
Dan Bell Casting specializes in "real people" casting for commercials and documentaries, and they have put out a nationwide call for Peloton members:
Looking to cast REAL Peloton Users.
Looking for anyone and everyone who works out at home using the Bike, Tread, Row and Guide, or uses the Peloton App.
Looking for all body types, not just fit people!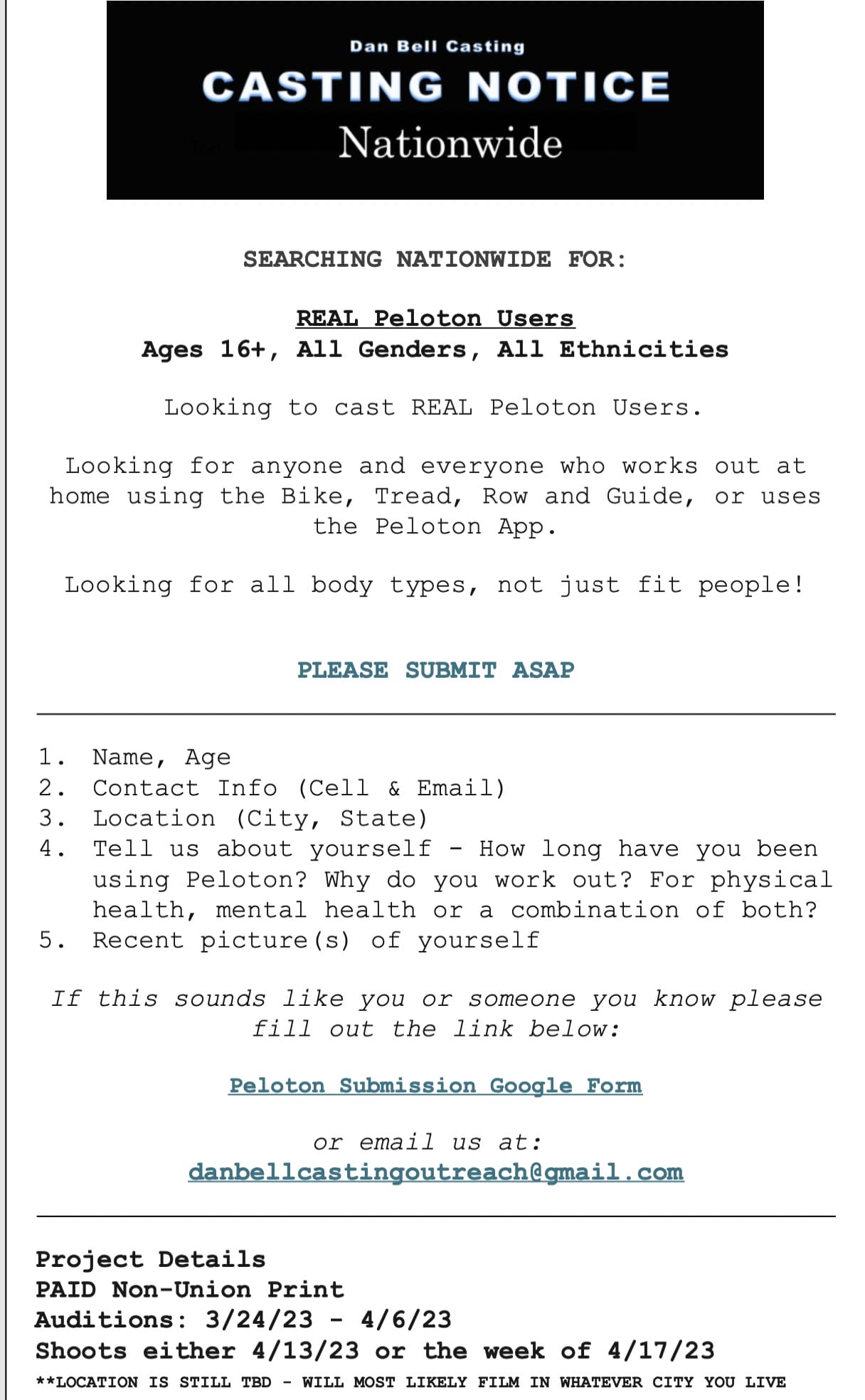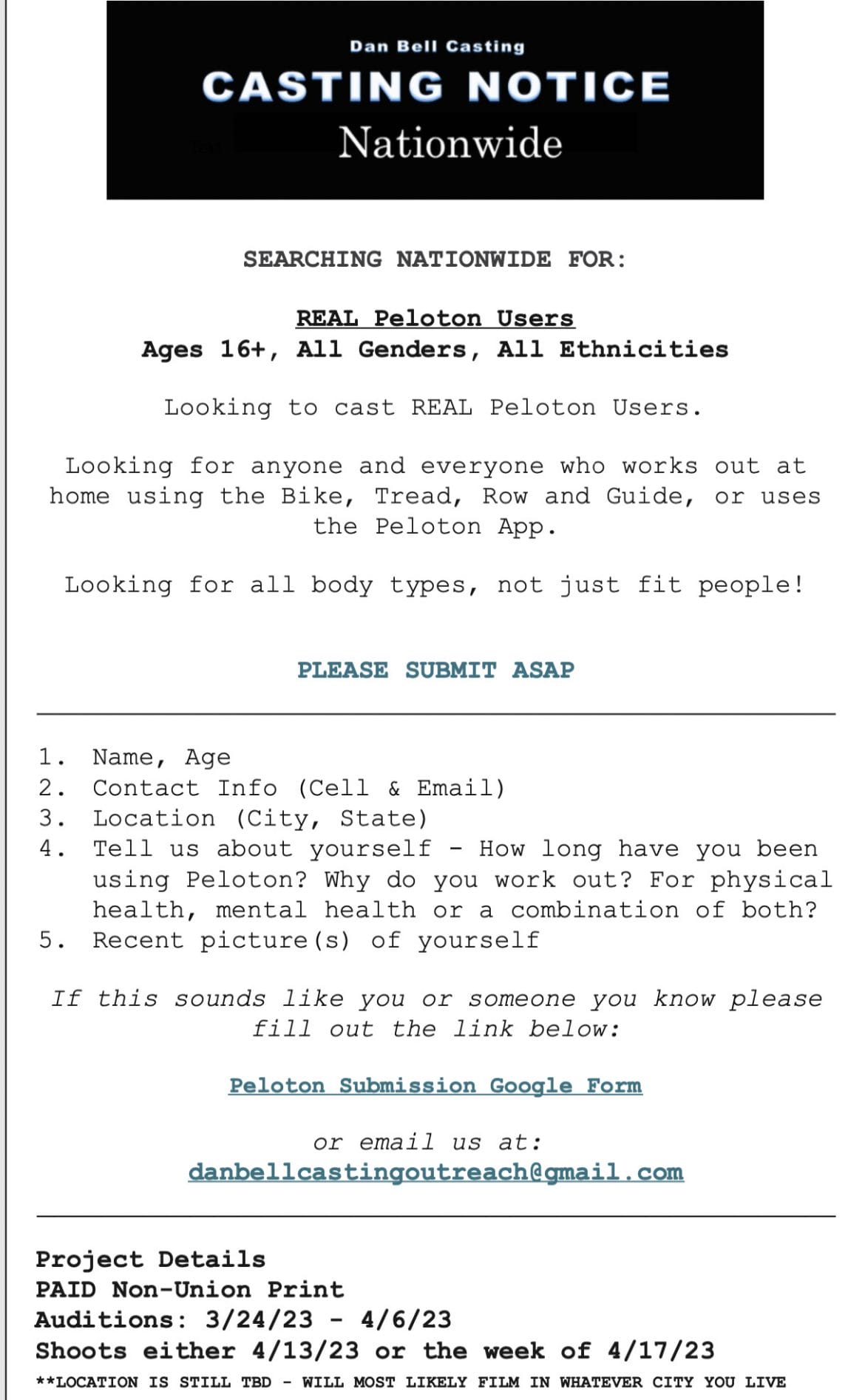 Individuals must be 16 years or older, and they are seeking individuals of all genders, ethnicities, and body types.
Those interested can apply via this Google form, or by email to danbellcastingoutreach@gmail.com.
Applicants will be asked to provide the following information:
Name
Age
Contact Information (cell phone and email address)
Location (city, state)
How long you've been using Peloton and why you exercise
A recent photo
Auditions will take place between March 24 and April 6, with filming scheduled for April 13 or the week of April 17. Filming locations have apparently not yet been determined, but will likely occur where the members live. This is a paid opportunity.
Dan Bell Casting is based in Glendale, California and have been working in casting for more than 20 years. According to their website:
Dan Bell Casting inc. has been specializing in Real People Casting for 20+ years. Our skills to pick out relatable yet memorable faces has set us at the forefront of the real people casting industry. We believe that our body of work and client list speaks to our expertise better than any words could.
"Real people" casting indicates that they are a casting firm that does not work solely with actors – they specialize in finding real people (non-actors) for documentaries, commercials, testimonials, etc.
If you're interested in auditioning, be sure to complete the Google form or reach out to danbellcastingoutreach@gmail.com with the specified information.
---
Want to be sure to never miss any Peloton news? Sign up for our newsletter and get all the latest Peloton updates & Peloton rumors sent directly to your inbox.