At the end of December 2019, Peloton launched "The Annual 2020". This challenge was to encourage people to be active over the course of the year – users would receive badges for every 1,000 minutes they worked out, with the highest badge possible being one for 5,000 minutes.
However, many Peloton users work out quite a lot, and quickly surpassed 5,000 minutes. Those users began asking – why does the challenge have to end at 5,000 minutes? Why can't it go to 10,000 minutes, or even higher?
Today, Peloton answered those calls, and announced via an email to members that they have added new badges. As of today, users can now get badges as they hit 6,000, 7,000, 8,000, 9,000, and 10,000 minutes. For users who already passed those milestones, they should retroactively get the badges at some point – most likely after completing the first workout following the announcement.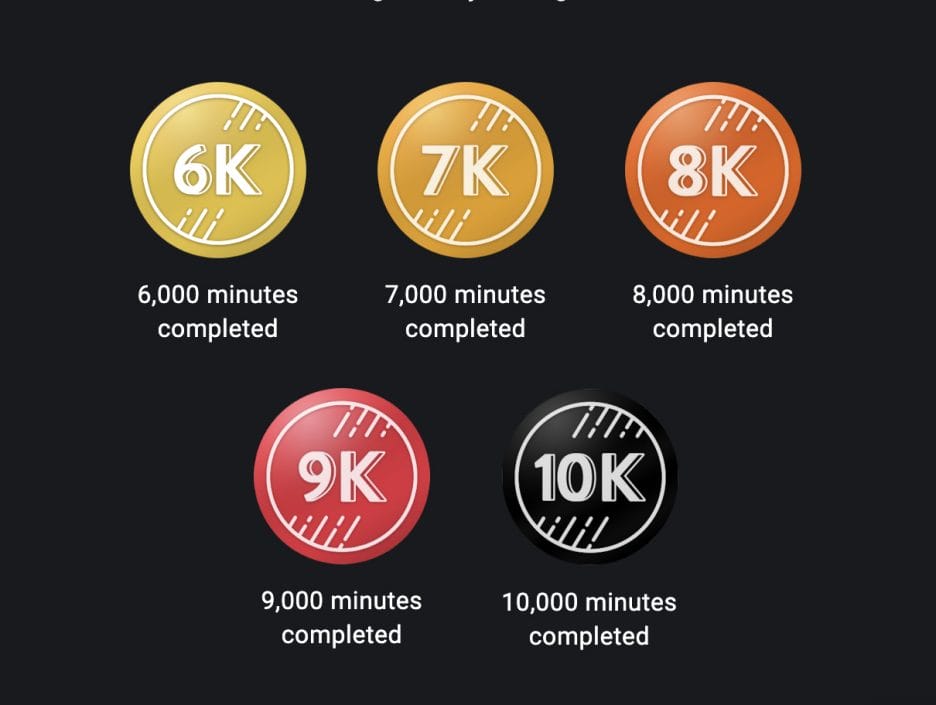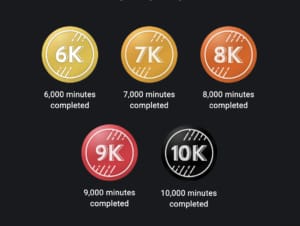 The next question will be: why stop at 10,000? Will Peloton add more badges to the challenge for 15,000 or 20,000 minutes? We just don't know. That said, we'll be sure to share news on more The Annual 2020 challenge badges if or when we hear about them!
---
Want to be sure to never miss any Peloton news? Sign up for our newsletter and get all the latest Peloton updates & Peloton rumors sent directly to your inbox.