Another Peloton instructor is adding the Tread to their portfolio – Logan Aldridge is joining the Tread team! Peloton shared the news via Instagram:
the Tread Instructor team comes bearing gifts for the newest member of their ranks—@aldridgelogan! 🔥
he's bringing his upbeat, motivational, fitness-for-all flair to classes on the Peloton Tread 👟
🗓️ join his Premiere Run on Weds, Nov. 30 at 7 PM ET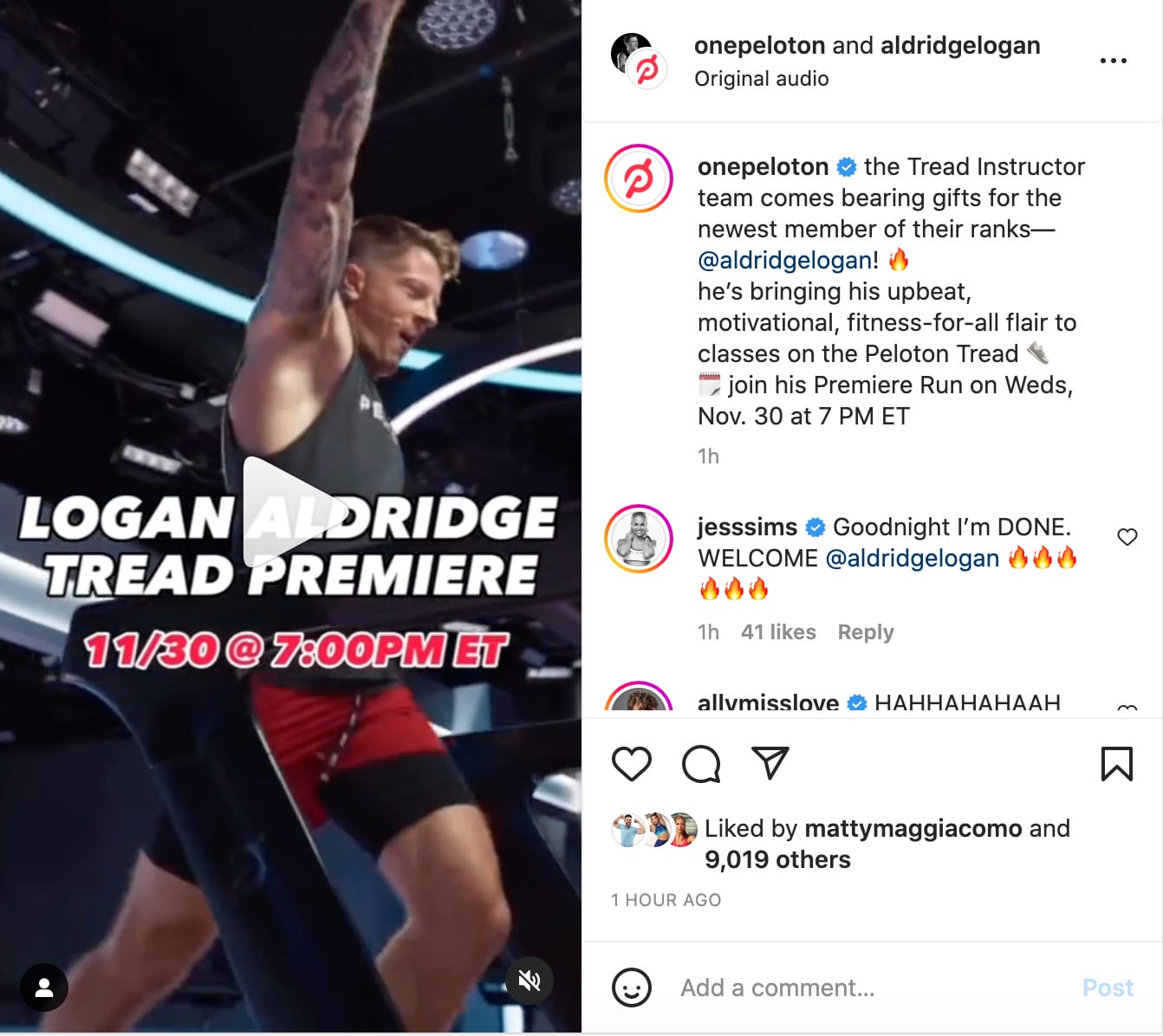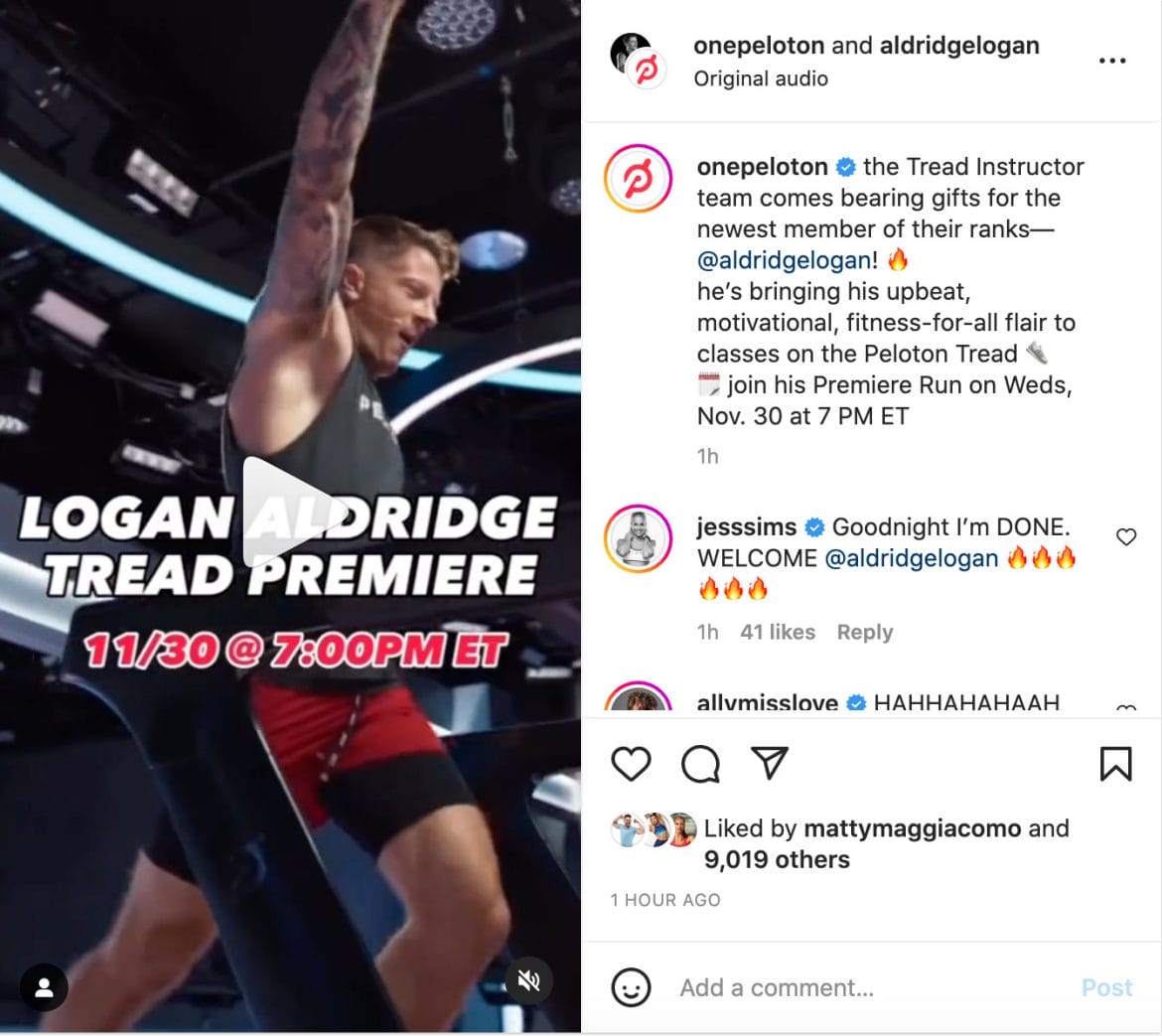 The video shared to social media shows members of the Peloton instructor team gifting Logan various items as he prepares for his Tread launch. Interestingly, all of the instructors in the video except for Callie Gullickson are existing members of the Tread roster. Is this a coincidence, or could this be a hint that Callie may be making her way to the Tread soon as well?
Logan's premiere run will take place on Wednesday, November 30 at 7:00pm ET. Peloton will likely also release numerous pre-recorded classes from Logan to the on-demand library around this time as well. Logan also has a 30 minute Pop Run scheduled for December 3 at 2:30pm ET.
Logan officially launched as a Peloton instructor in June of 2022, but he first joined Peloton back in 2021 as a consultant. He teaches strength, HIIT cardio, and now – running. It is currently unclear whether he will also teach Tread Bootcamps since he has strength in his portfolio, but there are not yet any classes with him on the Tread Bootcamp schedule. Logan also recently released a new adaptive strength training program, and is holding a virtual community event today, November 29 at 3:30pm ET.
Logan is the fourth existing Peloton instructor to be added to the Tread team in recent weeks. He joins Hannah Frankson, Alex Toussaint, and Camila Ramón, all of whom recently made their Tread debut.
You can opt in to Logan's premiere run via the upcoming schedule now!
---
Want to be sure to never miss any Peloton news? Sign up for our newsletter and get all the latest Peloton updates & Peloton rumors sent directly to your inbox.