Peloton has released a new update for the Peloton iOS App that, among other things, promises improved distance tracking for outdoor workouts. Version 15.50.0 recently became available for download on the App Store, and contains numerous new updates. According to the update description:
This release contains a few new updates that will make it easier for you to track your workouts and better your workout experience.
First, the volume on your phone during a Peloton class can now be controlled via an Apple Watch. In addition, Peloton now supports the "dynamic island" feature on the iPhone 14 Pro and Pro Max. This will allow you to track and view class metrics without opening up the full Peloton App.
Peloton also cites "improved distance tracking" as one of the new App features:
We've improved the experience for tracking your outdoor workouts even when your phone is stationary (i.e. on a stroller or in a bag) so you can get credit every time you move.
Distance tracking for outdoor workouts has been far from perfect on the Peloton App over time, and last year they formally recognized the issue with an official incident report. Members have reported that their distance and pace while completing an outdoor run via the Peloton iOS App have not always been accurately captured – oftentimes showing numbers and distances much lower than what was actually achieved. This latest update may completely address the issue.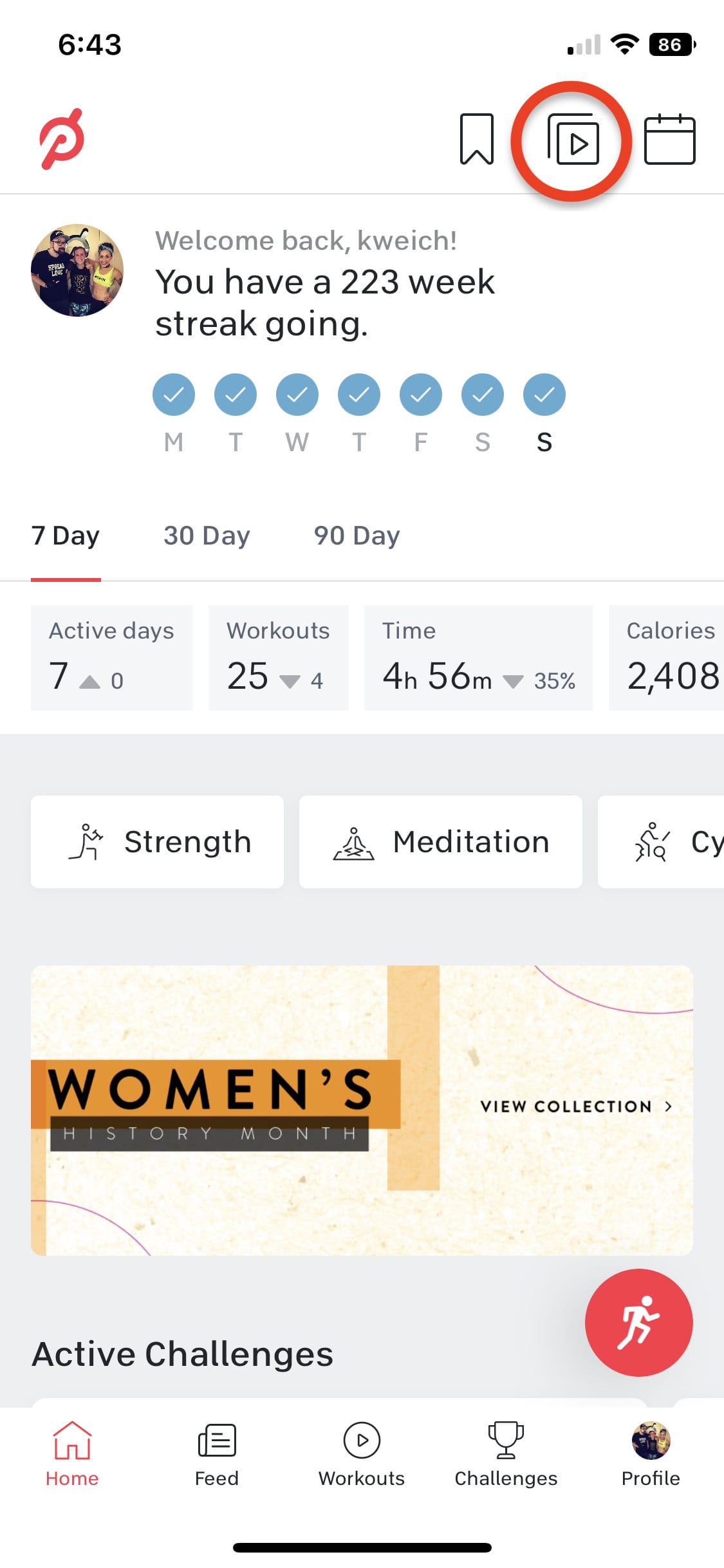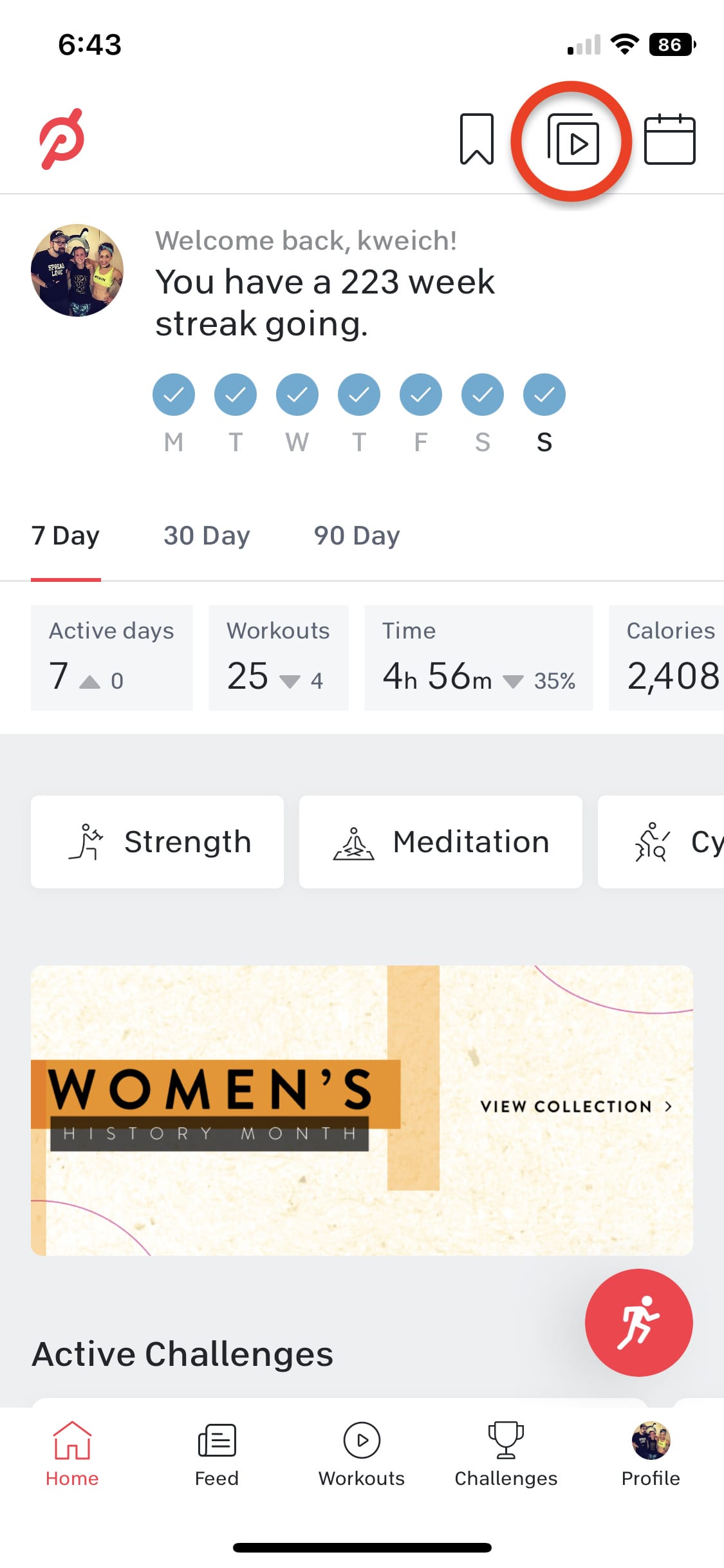 Lastly, the stack icon has changed. Instead of a plus sign in the box overlay, there is now a "play" carrot.
If you're not seeing any of these updates, make sure you've downloaded the newest version of the Peloton iOS App.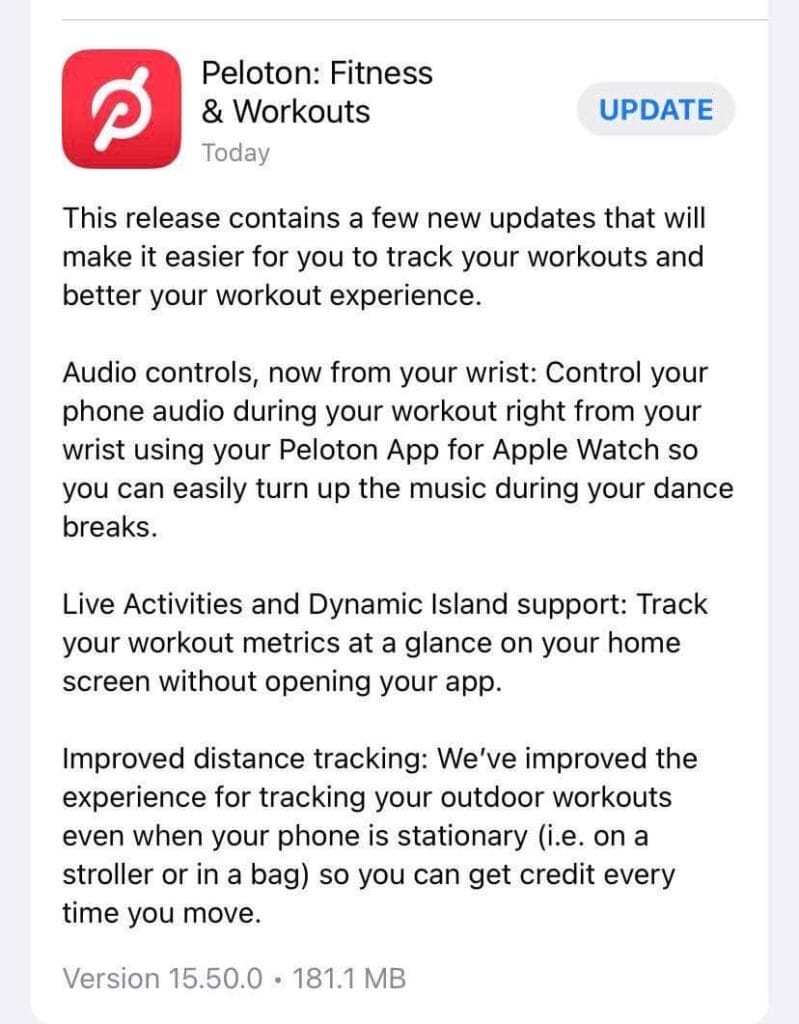 ---
Want to be sure to never miss any Peloton news? Sign up for our newsletter and get all the latest Peloton updates & Peloton rumors sent directly to your inbox.