Peloton instructor Jess King is now on maternity leave as she and her wife Sophia prepare to welcome their second child. Jess recently posted to Instagram:
The countdown begins as the days of Luz being an only child & the renovation of our home near their end. The chapters of our lives are writing themselves so quickly! All we can do is soak up this time together before the next one begins.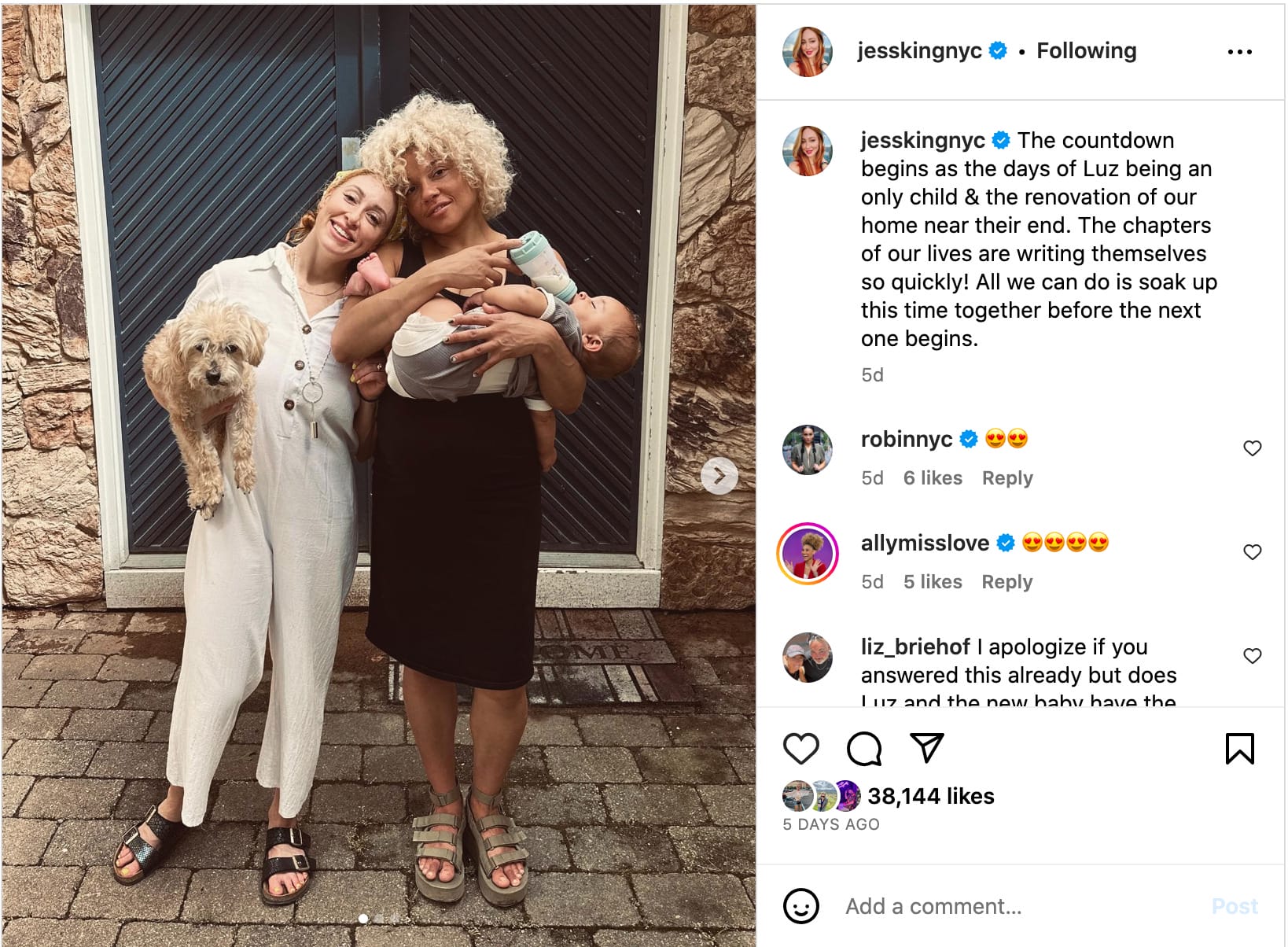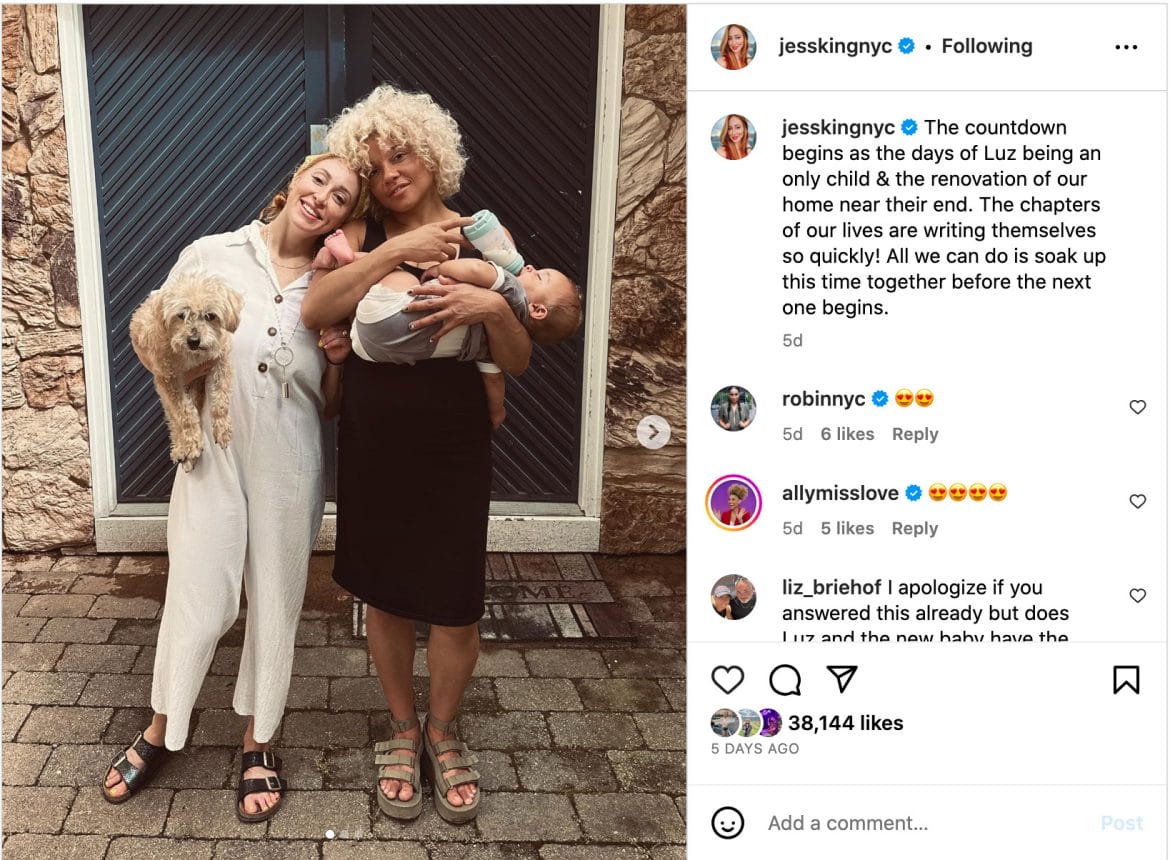 Jess also shared reminders via Instagram in the weeks leading up to her last live classes before her departure.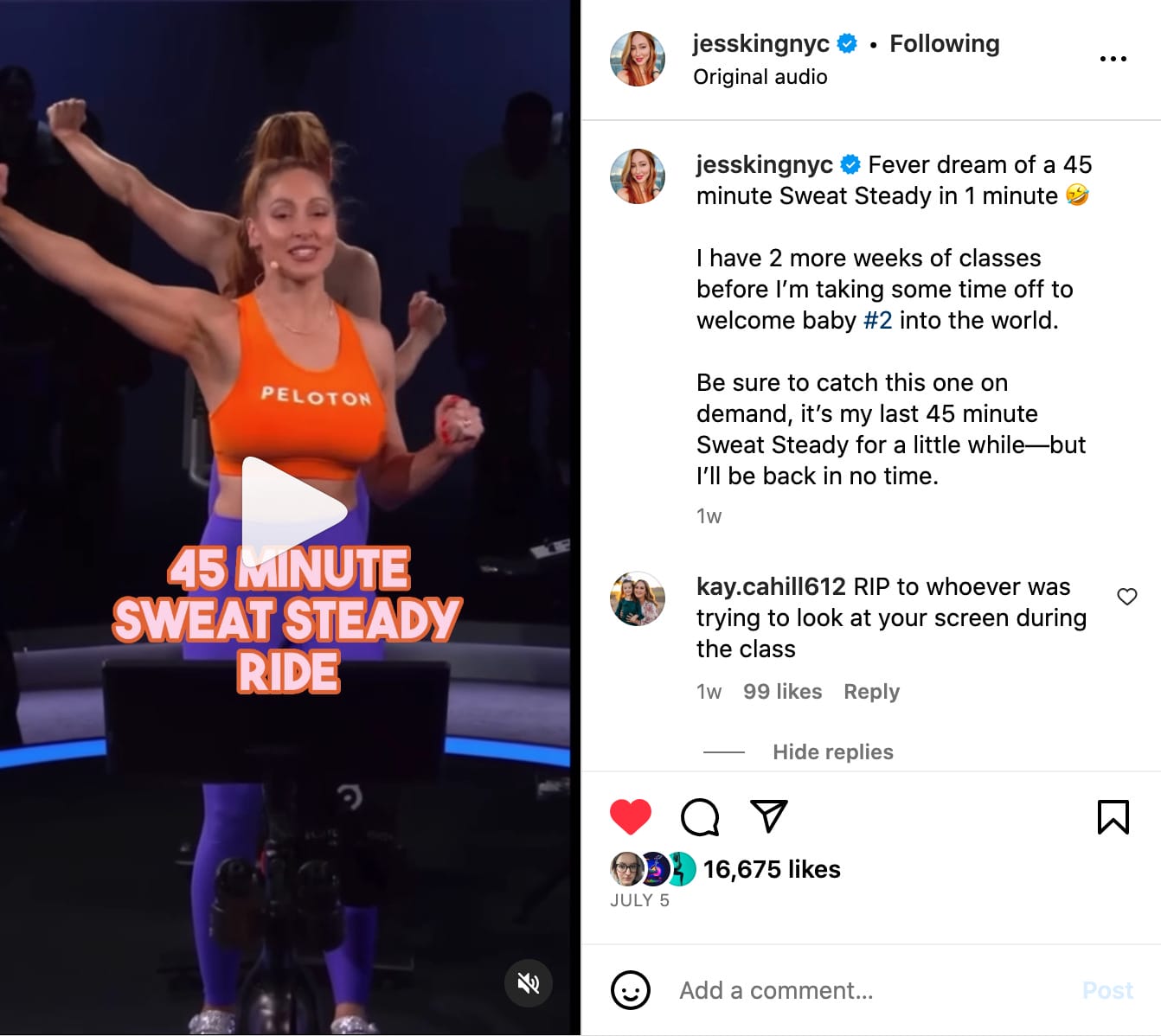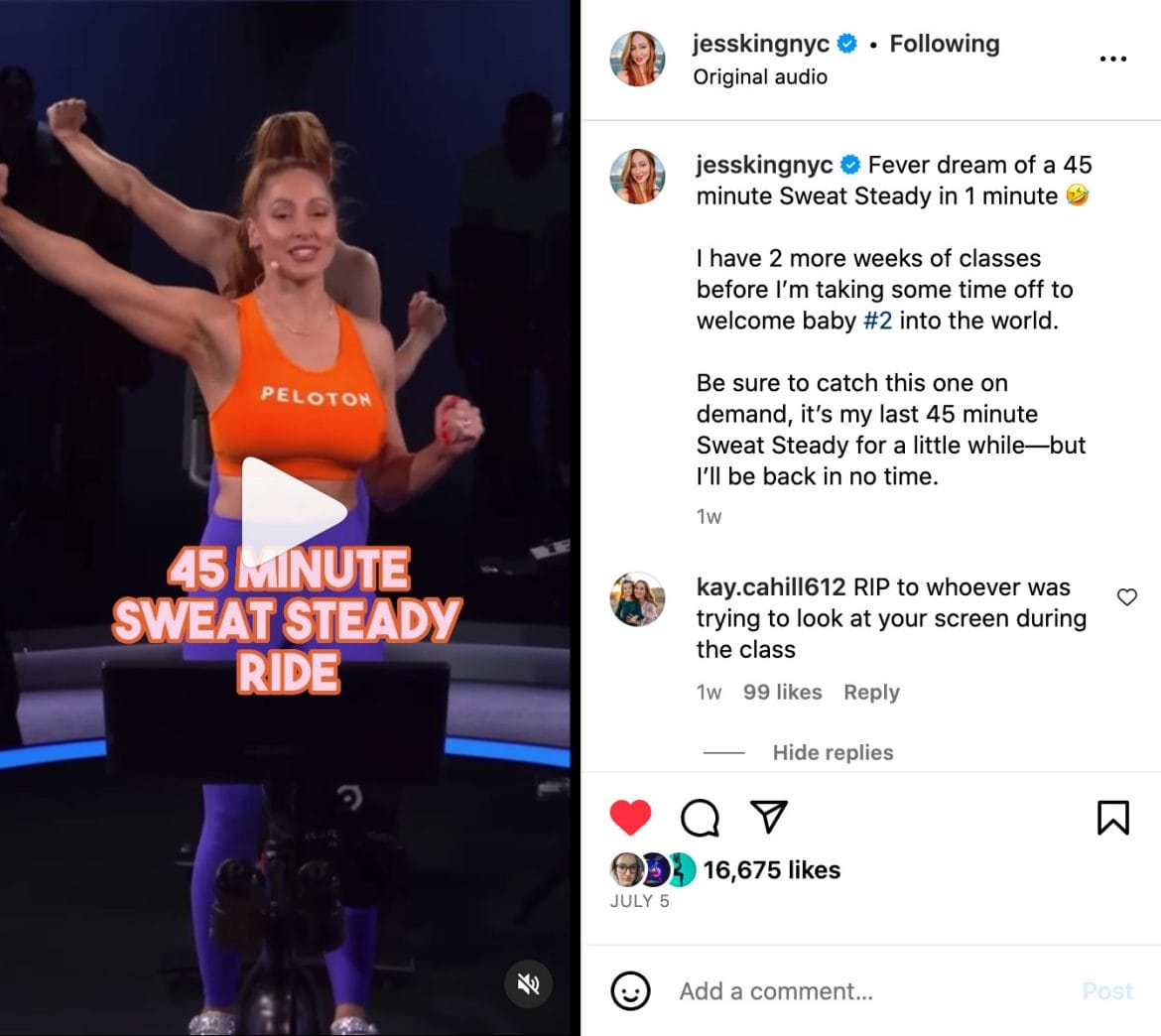 Jess' final live class was a 30 minute EDM Trap Ride on Thursday, July 13. She mentioned during numerous points in the ride that this was her last class before maternity leave, but assured members that she would be back soon.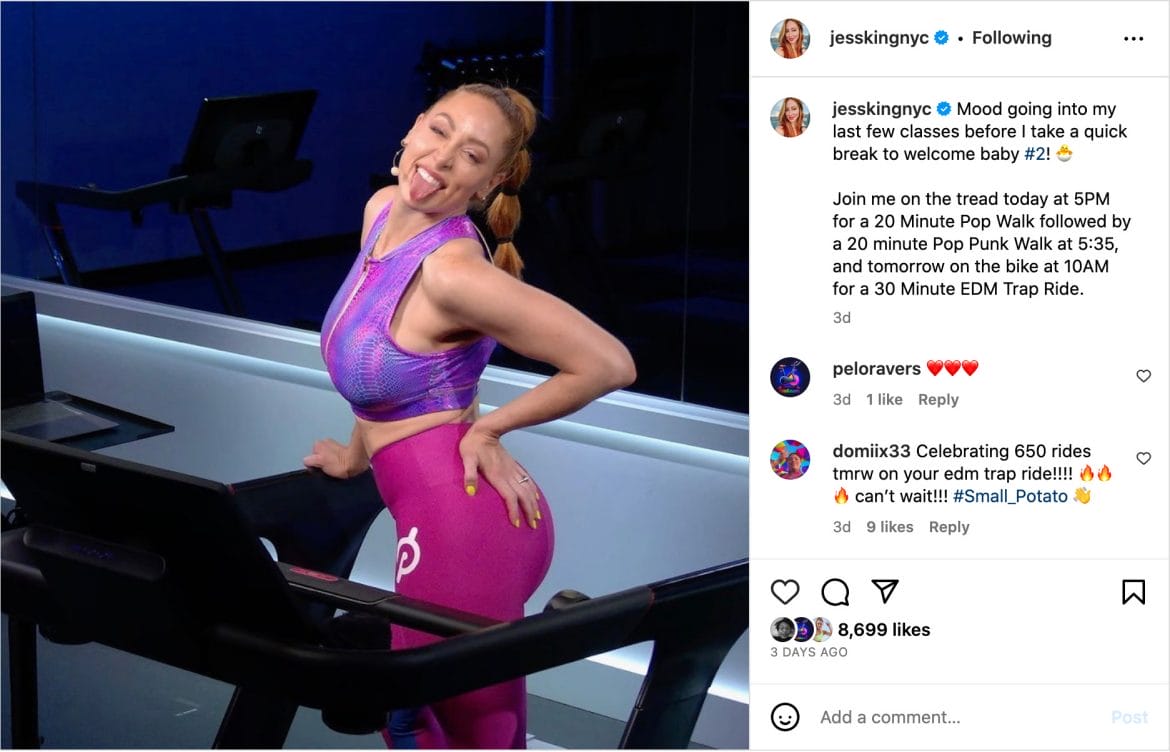 Jess first announced that she and Sophia were expecting their second child this past February, shortly after welcoming their first child "Luz" last November. Jess returned from maternity leave at the end of March.
It is currently unclear how long Jess will be off the live schedule, but she has mentioned that it will not be as long as her first maternity leave. She has also banked content to drop straight to the on-demand library while she is away, and will be on the leaderboard from home as well.
Jess has said that Sophia is due any day now – and we will share an update as soon as they announce the news! We are sending them love as they enter this new chapter!
---
Want to be sure to never miss any Peloton news? Sign up for our newsletter and get all the latest Peloton updates & Peloton rumors sent directly to your inbox.