Peloton has made yet another confidential filing with the FCC this week, for another Peloton tablet & video screen. From the model number, it would appear that this is simply a minor refresh of the original Peloton Bike monitor.
The model number for the newly filed Peloton screen is PLTN-RB1VQ-2 (or the FCC ID of 2AA3N-RB1VQ2). We know that Peloton currently uses two nearly identical tablets for the original Peloton Bike: PLTN-RB1VQ & PLTN-RB1VO. Based on this new filing having the model number PLTN-RB1VQ2 (or PLTN-RB1VQ-2) – it would seem it is an update for one of these these two original Bike Models.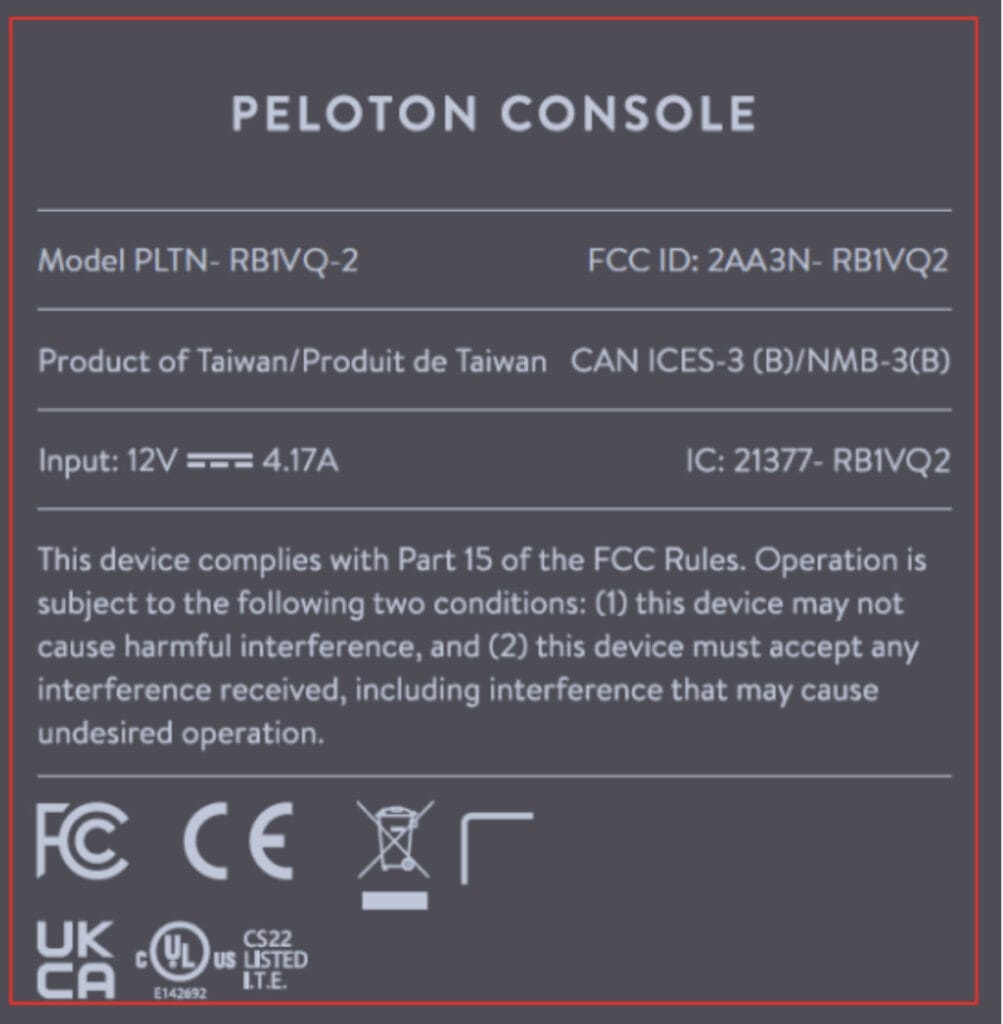 Most of the documents are filed under short-term confidentiality, meaning they won't be available for 180 days. Until then, or Peloton officially announces something, it will be hard to confirm what, if anything, has been changed in the new Peloton video screens that they submitted to the FCC. The justification provided for the confidentiality request was "Ensuring that business sensitive information remains confidential until the actual marketing of newly authorized devices. "
The documents that are available appear to reveal that the tablet will be able to connect via 802.11AC to wifi networks, however, it will not be able to connect with 802.11AX


In addition, it appears to still be running a version of Android as the base operating system that is still several generations behind.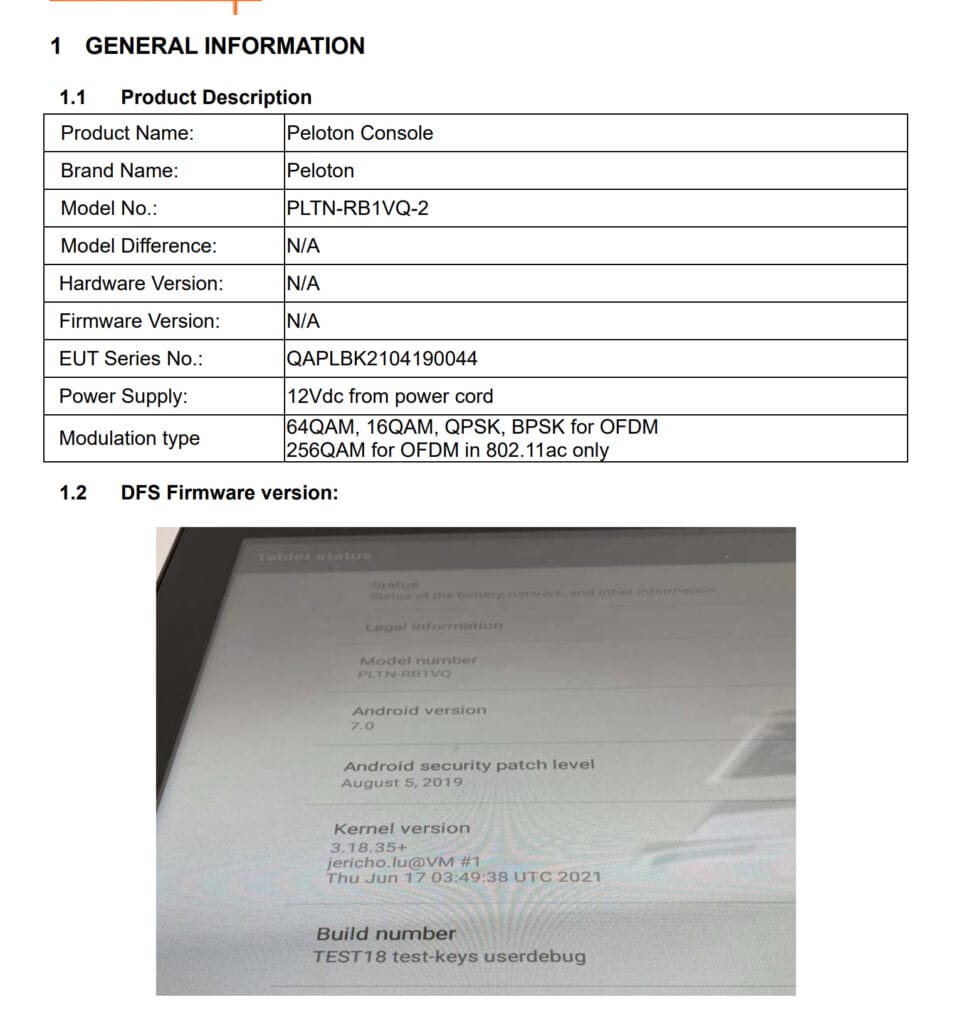 It's slightly possible an incorrect screenshot was submitted for this, as the image shows the model number as PLTN-RB1VQ (not the "-2" version) – so there's a chance this could be updated by the time the final version comes out.
As mentioned above, Peloton uses two different screens for use on their original Peloton bike. Back in July, Peloton filed for a new screen with the identifier PLTN-RB1VO2 (or PLTN-RB1VO-2). The filing was similar in that very few documents were available detailing the changes. However, that would appear to be the similar update made to the other version of the original Peloton bike tablet.
Besides the two updated original bike screens, Peloton also made a recent filing in June for a newer generation Tread+ screen, using newer components and more powerful CPUs.
Once the documents become publicly available, or Peloton officially announces the update, we will provide an update.
---
Want to be sure to never miss any Peloton news? Sign up for our newsletter and get all the latest Peloton updates & Peloton rumors sent directly to your inbox.